55+ Best Free PSD Flat UI Kits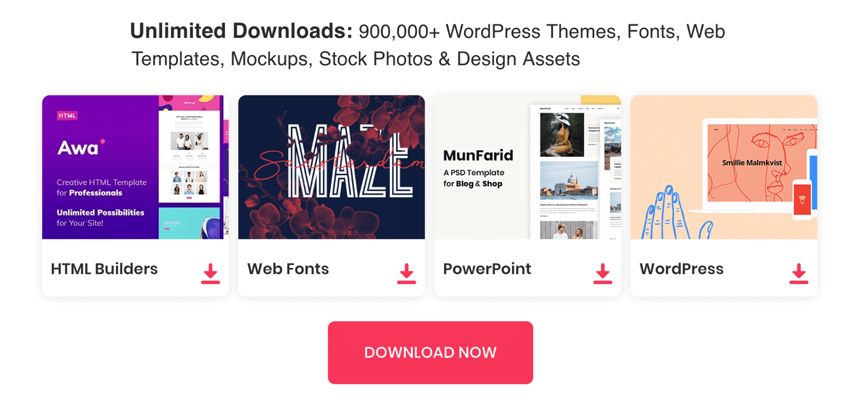 These are some of the Best Free PSD Flat UI Kits in psd format for User Interface Elements Website templates, App interface and Desktop Application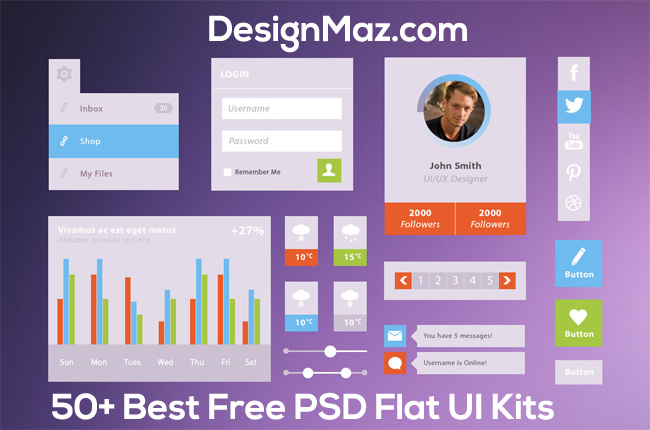 55+ Best Free PSD Flat UI Kits last updated for 2016 with over 28 Flat UI Elements you can use for your projects.
You may be interested:
This article we will provide you with some of the most beautiful and useful collection of the best Flat PSD UI kits for 2016. Microsoft, Google and now even Apple is following the design trend "Flat Design". The best thing about these is that all of them are free of cost and easy to use. So check them out and pick the ones you like the best on the list of 50+ Best Free PSD Flat UI Kits below.
Free Secret Spot PSD UI Kit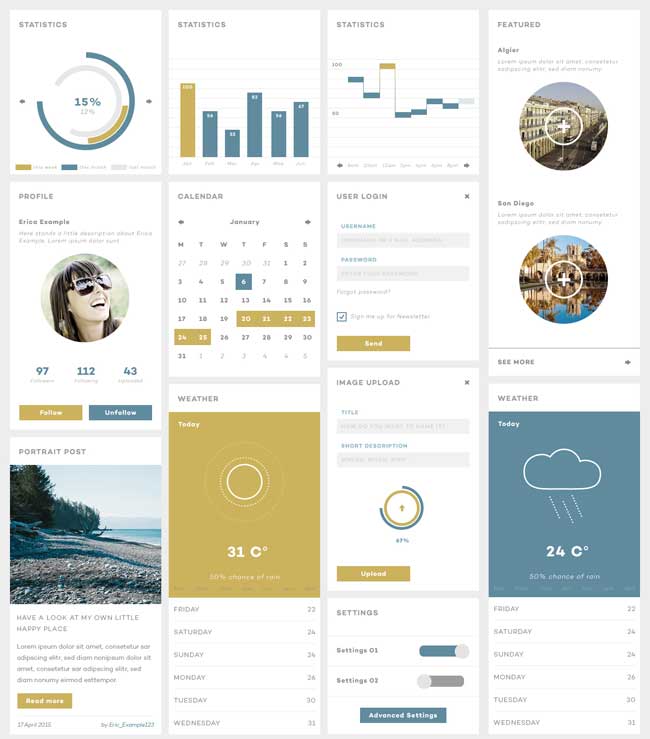 Secret Spot is a free PSD UI Kit with flat and clean design style. This UI Kit includes popular web interface elements in the web widgets.
Free Phoenix IOS App UI Kit PSD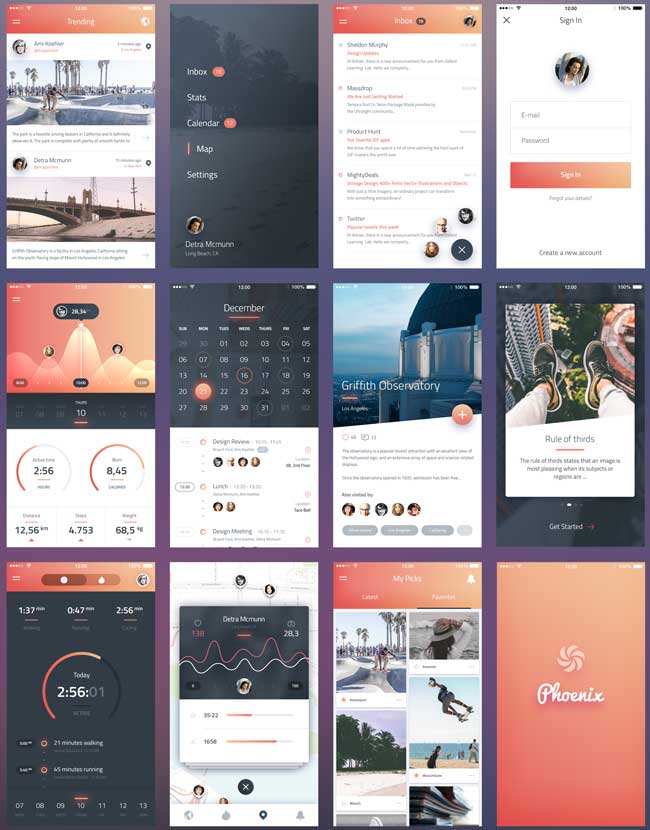 A Free Phoenix IOS App UI Kit containing 12 beautifully designed screens for both Photoshop and Sketch. Phoenix IOS App UI Kit is great for for make iPhone 6 App.
Free iOS 9 GUI PSD for iPhone by Facebook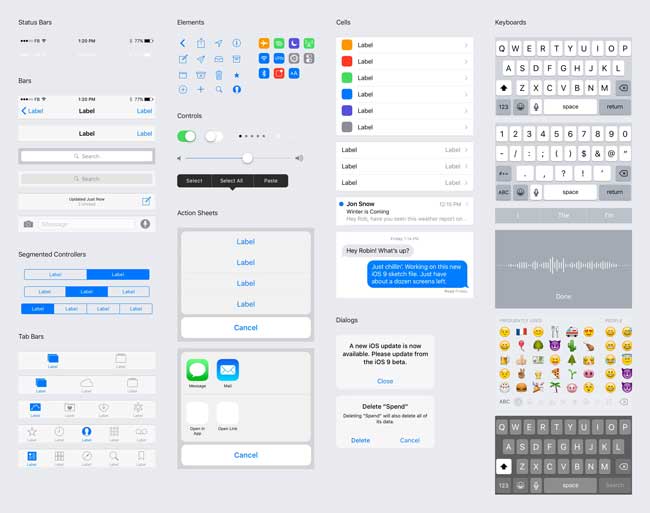 A free complete iOS 9 GUI PSD Pack for iPhone. iOS 9 GUI Pack includes all popular user interface elements for iOS App. It available both versions Photoshop and Sketch.
Free Routes IOS App PSD UI Kit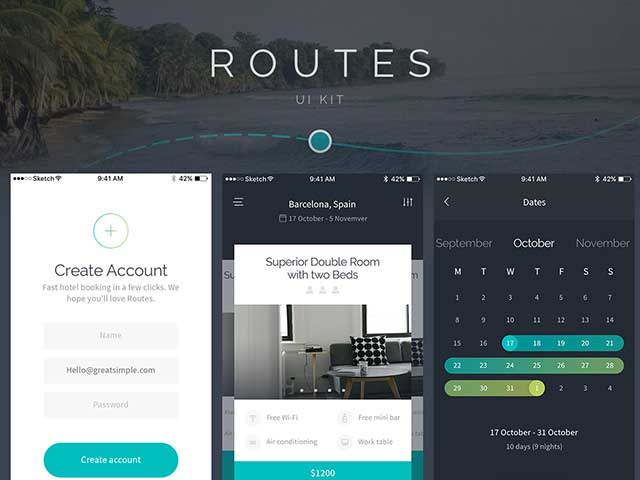 Routes is a free IOS App PSD UI Kit includes 12 app screens available in both Sketch and PSD file formats
Free Modern and Clean iOS App UI Kit PSD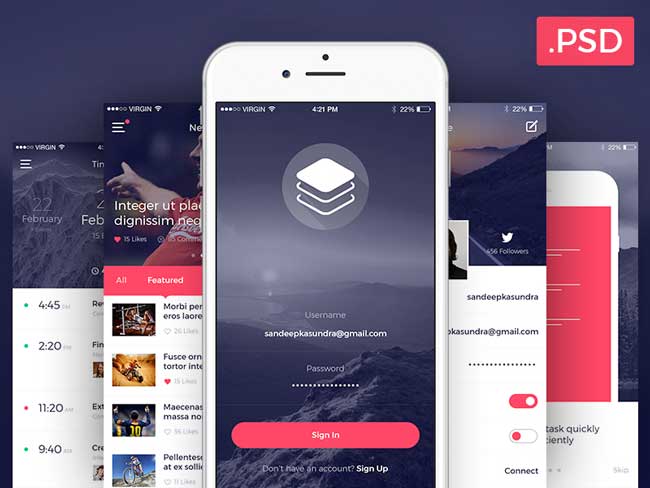 A free IOS App UI Kit with flat modern and clean design style. This UI Kit includes 10 clean app screens in full PSD file.
Ace iOS 8 Mobile UI Kit PSD
Ace iOS 8 Mobile UI Kit is a modern PSD UI kit for designing apps and prototypes that will look just awesome on iPhones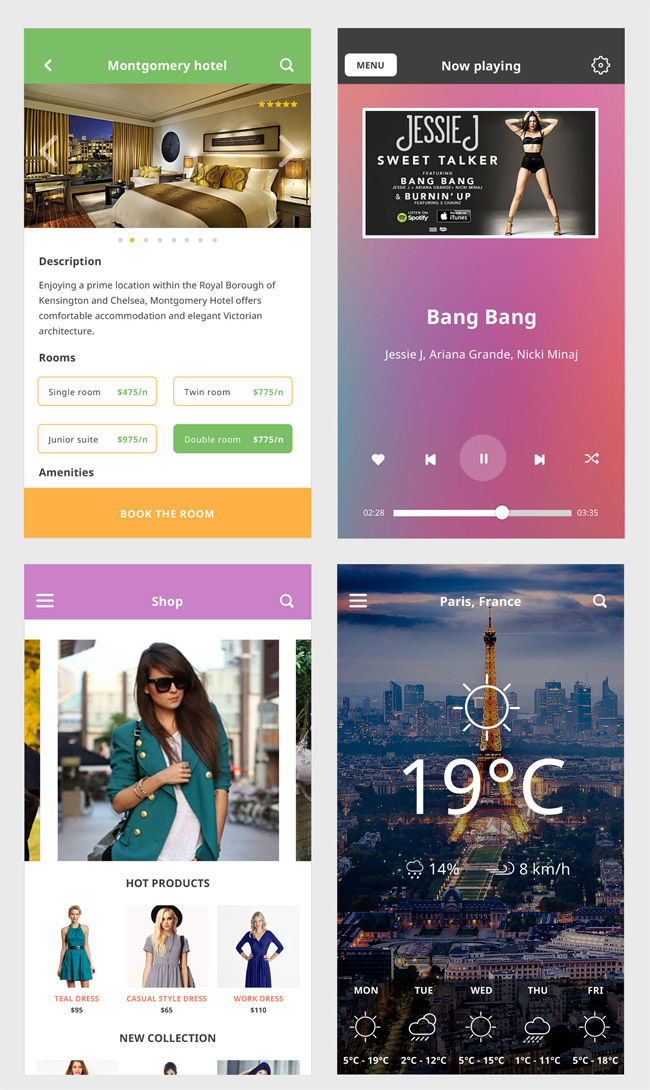 Material Design PSD UI Kit
Material Design PSD UI Kit consists vibrant color UI Widgets that are just perfect for any mobile widget applications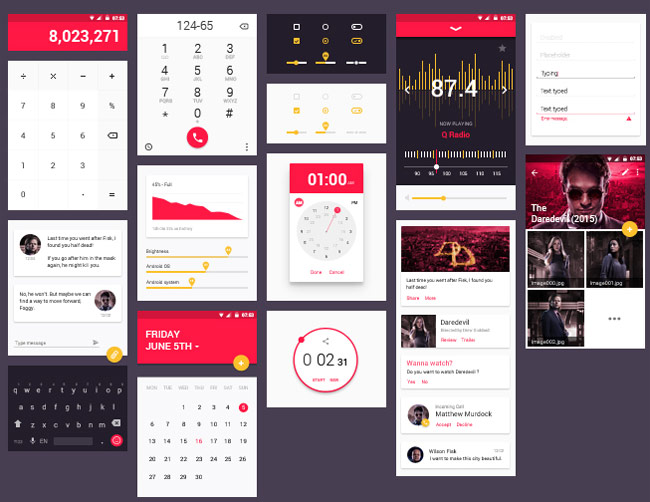 iOS 8 GUI PSD
iOS 8 UI Kit PSD include full PSD files with new iOS 8 UI elements: Quickly reply for iMessage, Quickly reply for Mail and New Spingboard features..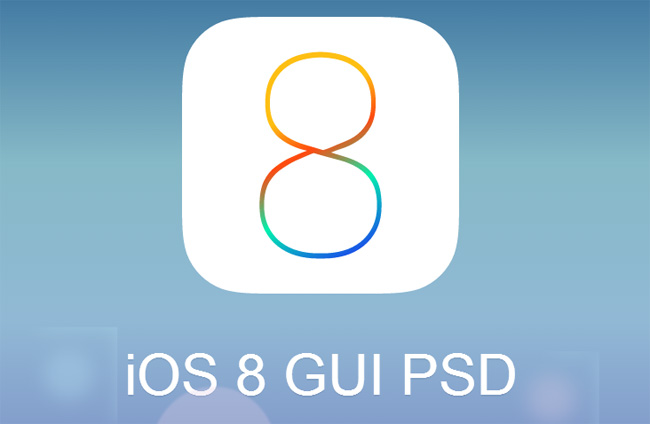 Free Android Material Design UI Kit PSD
A Free Android Material Design UI Kit PSD for design any Android apps. This UI Kit includes most of popular user interface and wigdget to create a complete Android Lollipop applications.


Edge PSD Web UI Kit
Edge is a free PSD Web UI Kit include useful elements for Web User Interface. Edge UI Kit  fully optimized for Adobe Photoshop CS6+.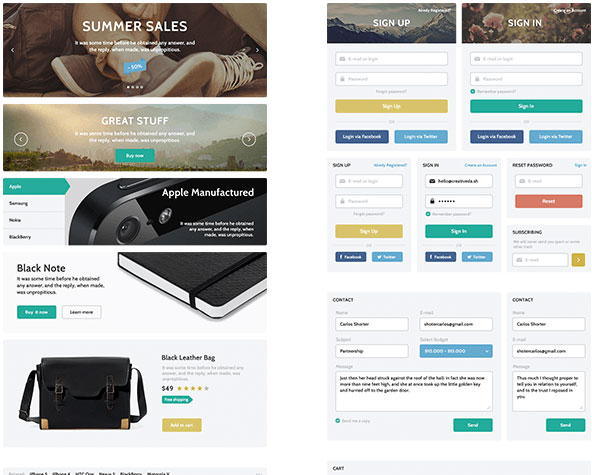 Groom – Free Clean and Flat UI Kit PSD
Groom is a free flat UI Kit with lots of stylish elements, clean and flat design for your web project and mobile apps in photoshop PSD file format. Elements are organized in layers, allows you for editing of files quickly.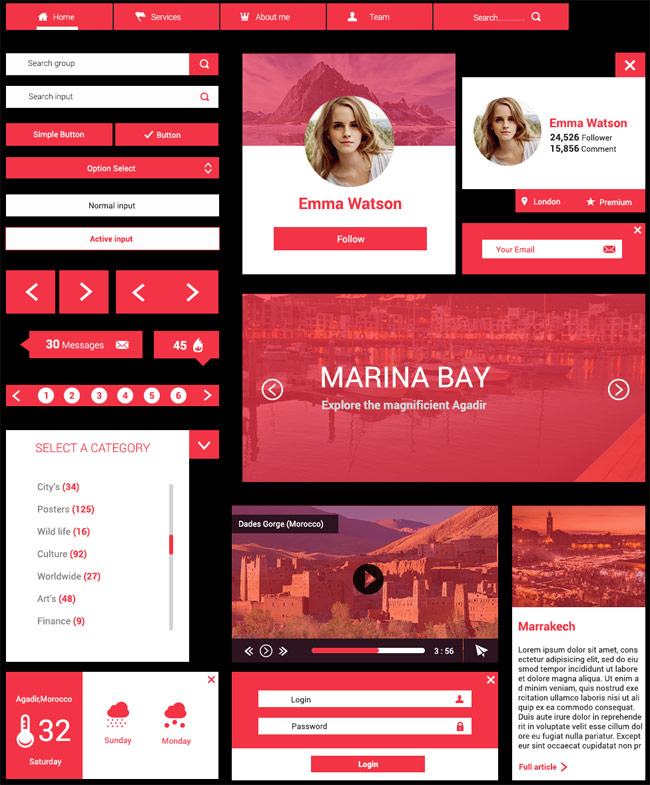 iOS 7 UI Kit PSD
iOS 7 UI Kit in PSD file format. Include elements : Menu, Button, Switch, Tab, Toolbar, List, Navigation, Sliders.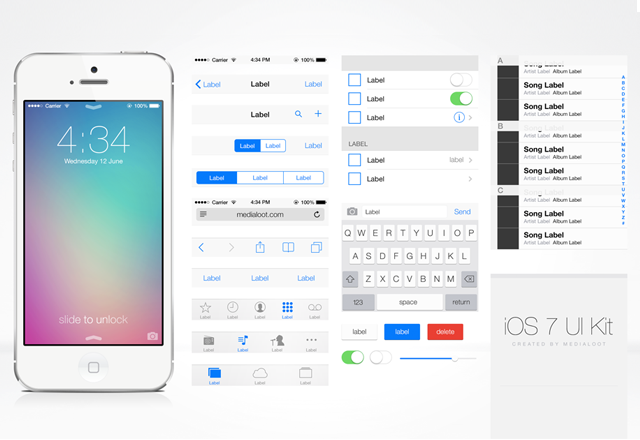 Metro Vibes UI Kit
Metro Vibes UI Kit in PSD format. Included with buttons, checkbox, form, menu, metro, navigation, notification, progress bar, psd, radio button, rating, search box, sliders, switch, tab, tags, text input, toolbar, widget.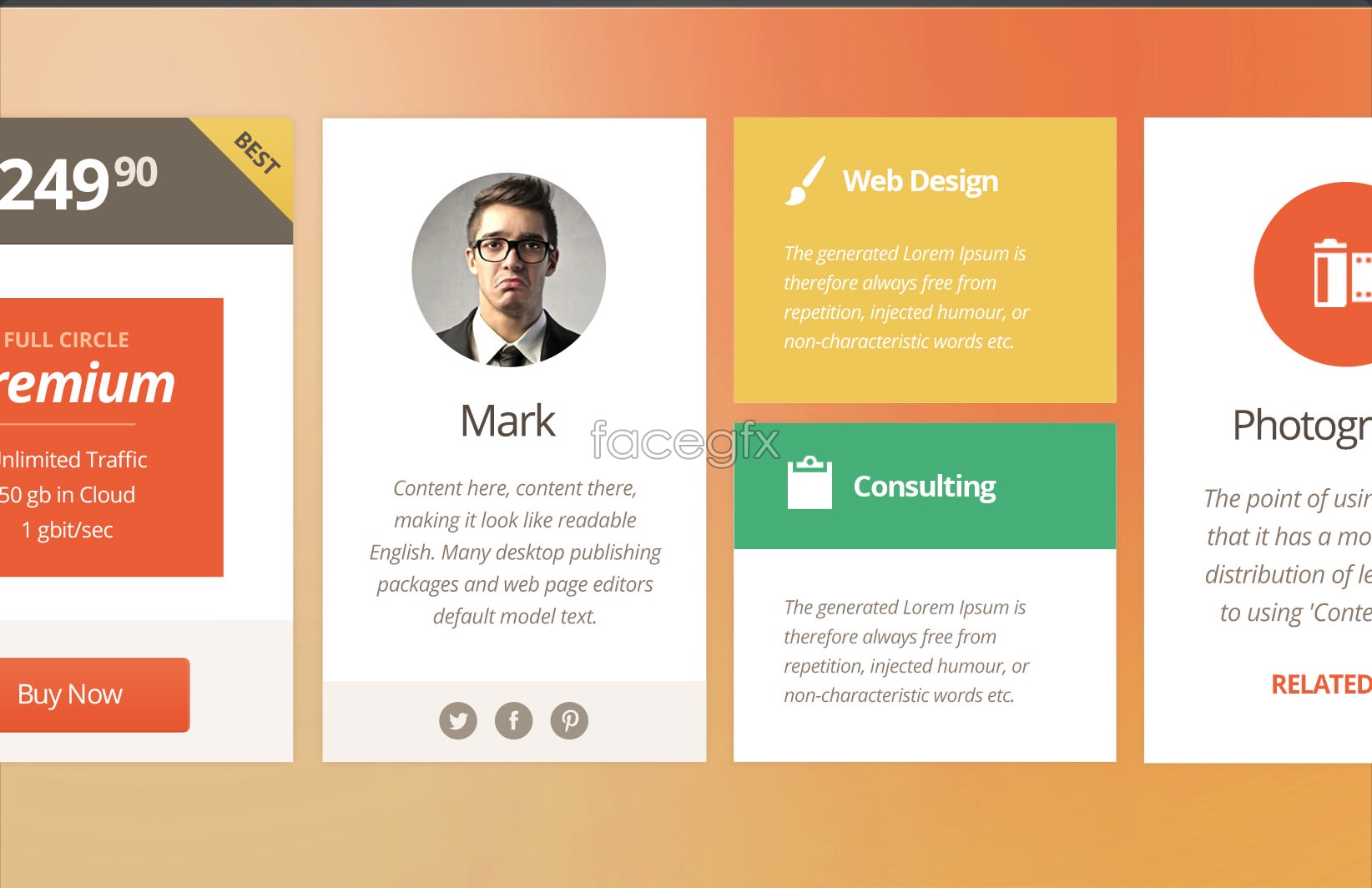 Flat UI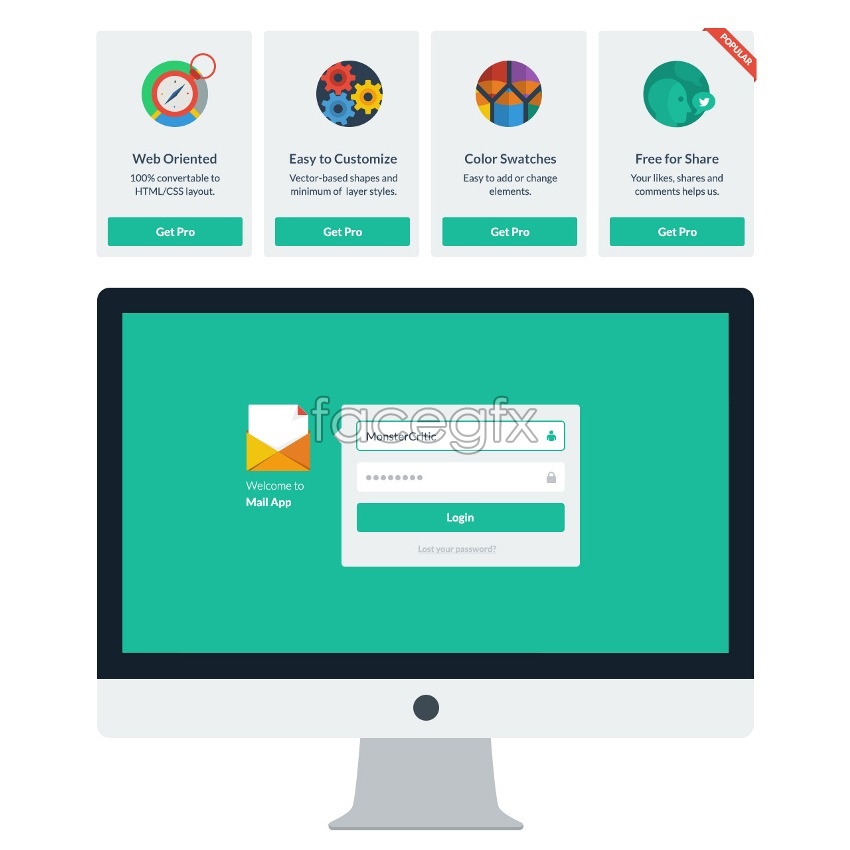 Touch 50px UI Kit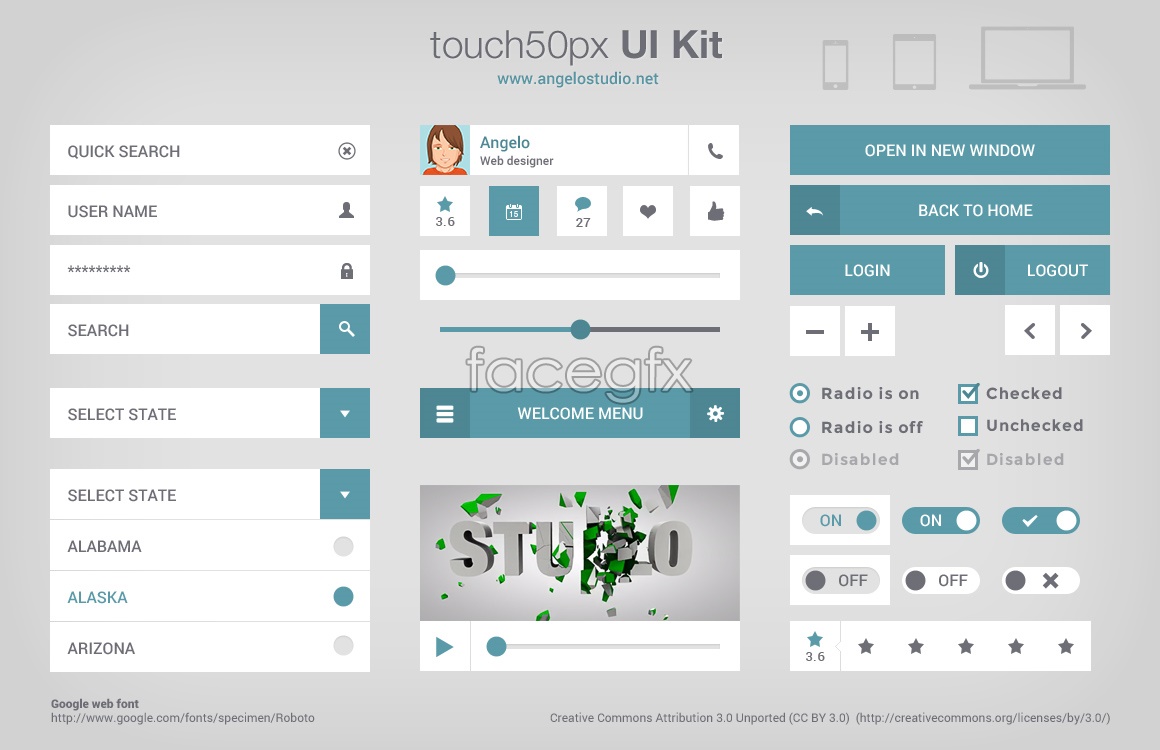 Clean UI Kit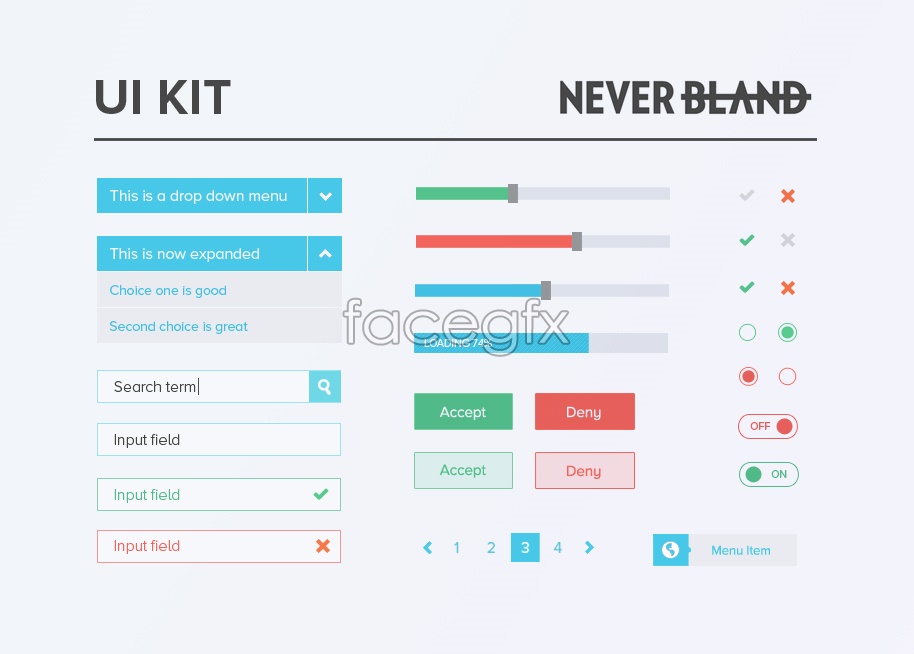 File Manager App UI Kit
IOS 7 App interface File Manager App UI Kit in psd file format.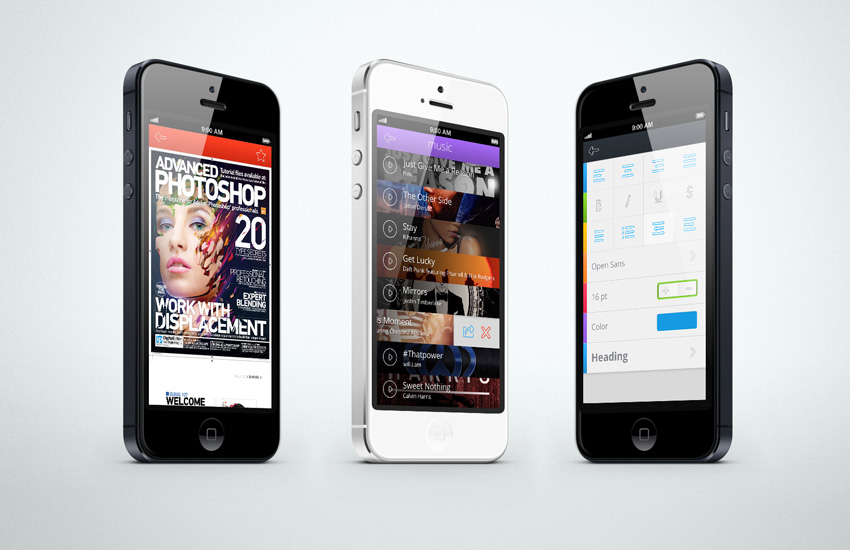 Modern Touch UI Kit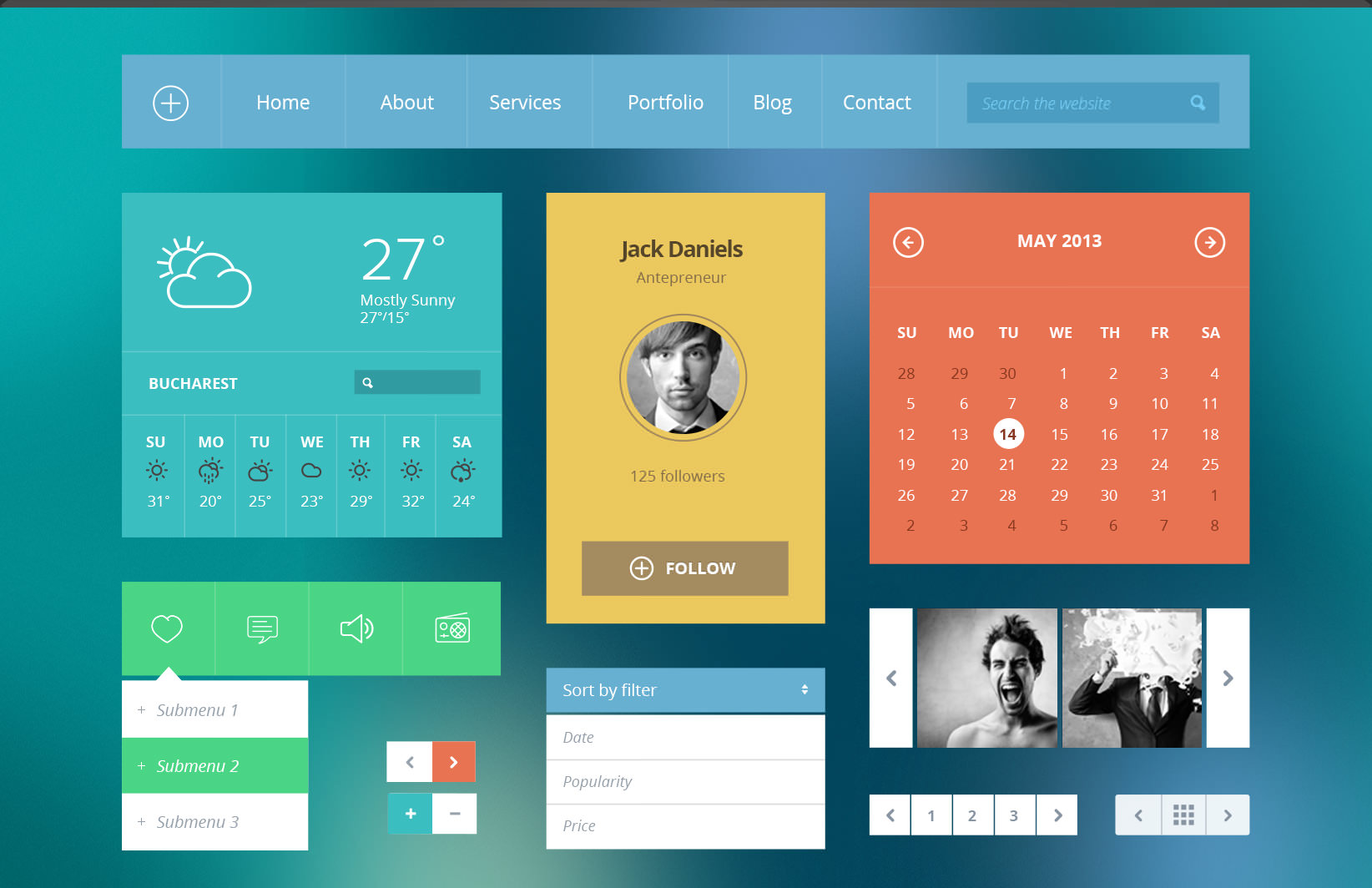 Avengers Flat UI Kit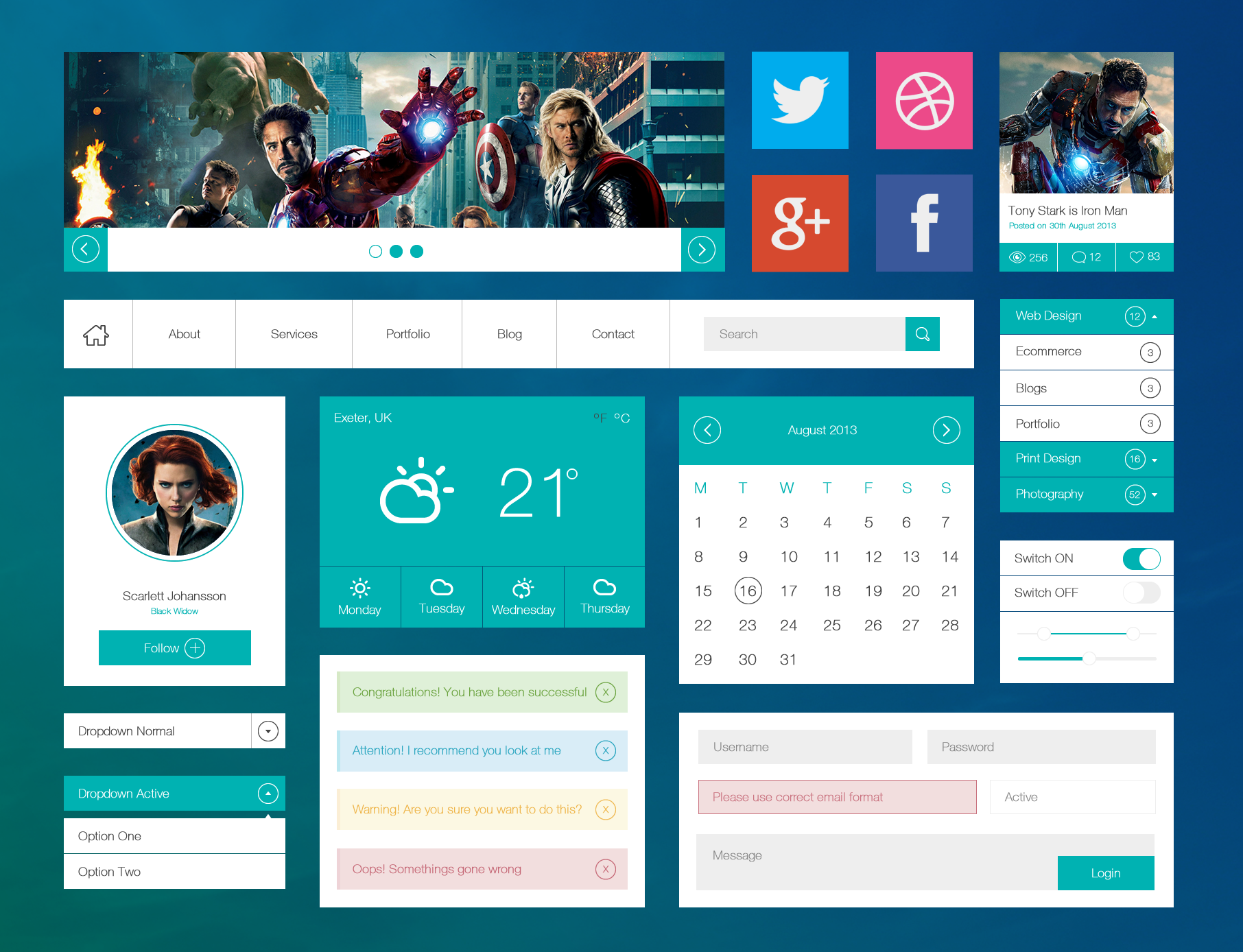 Flatic User Interface Kit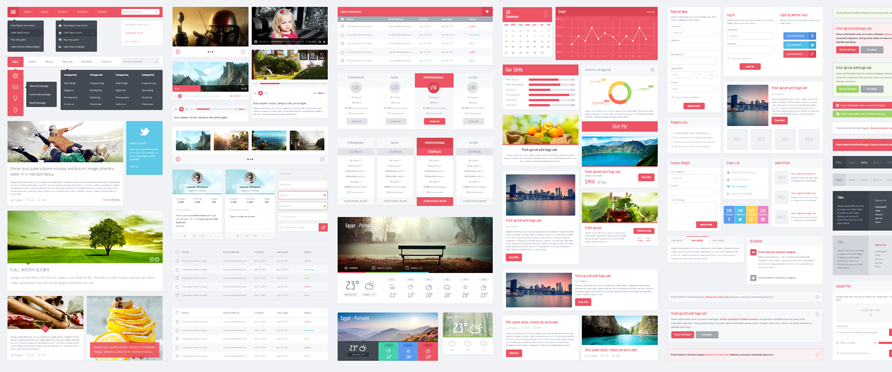 Nagham Music iOS 7 App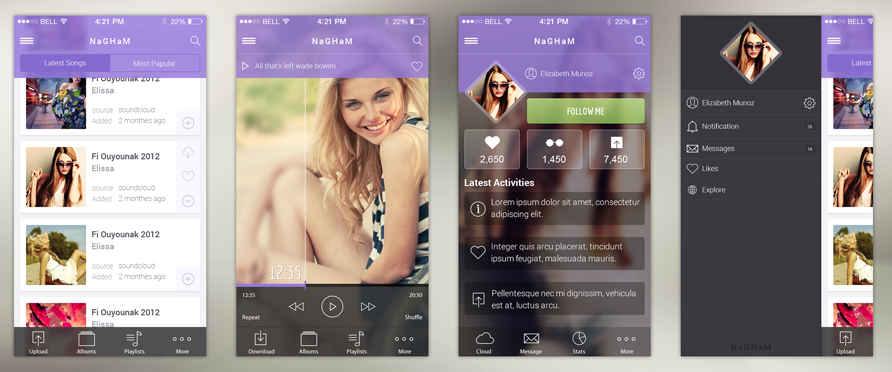 UI Kit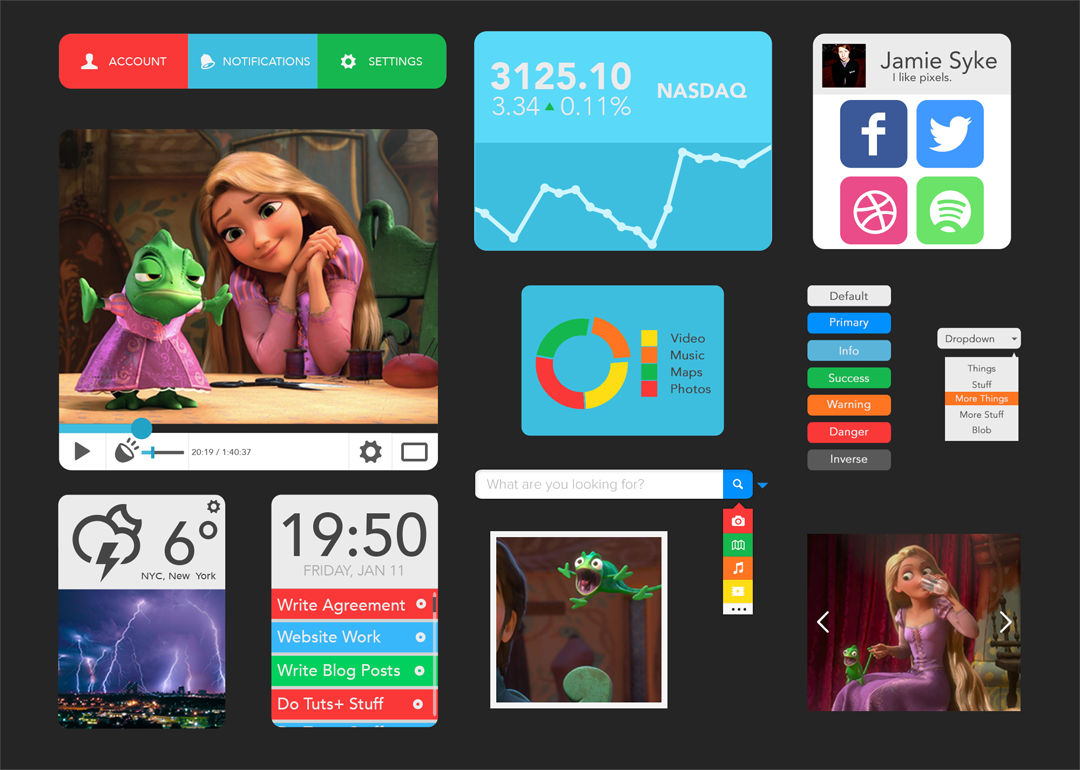 Metro Style Web UI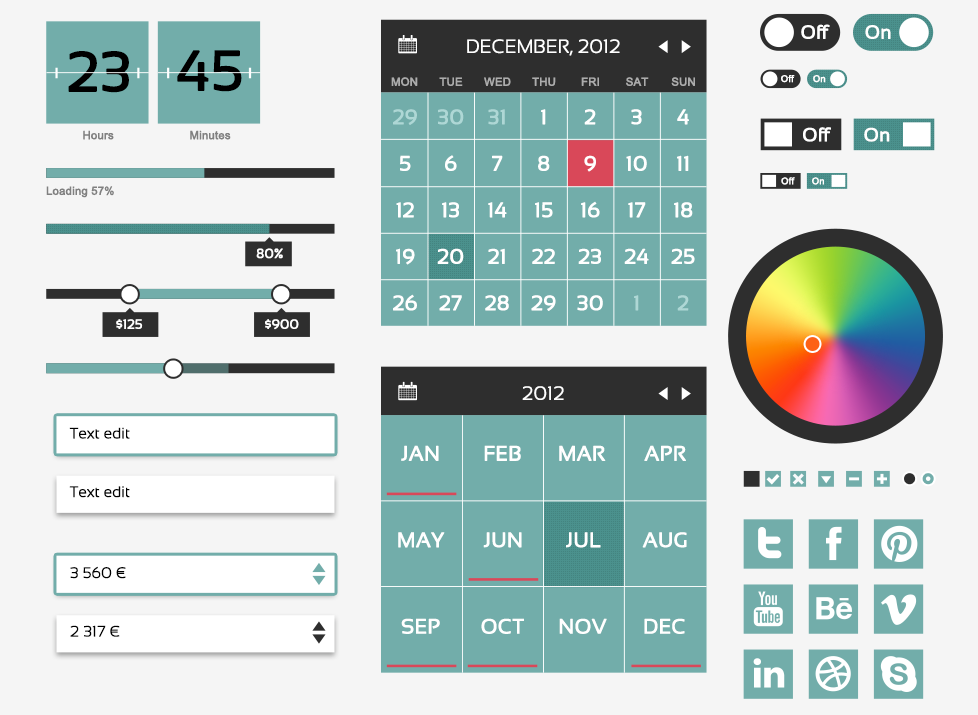 Flat Web UI
Professional Flat Web User Interface Kit with + 90 editable and resizable basic elements to create a great interface for your website.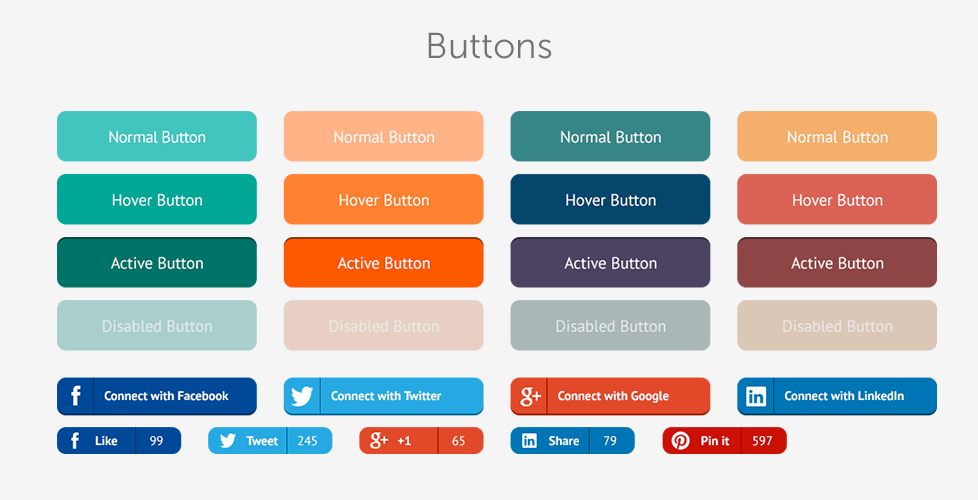 Flat Rounded Square UI Kit
User interface kit in PSD format for easy modification.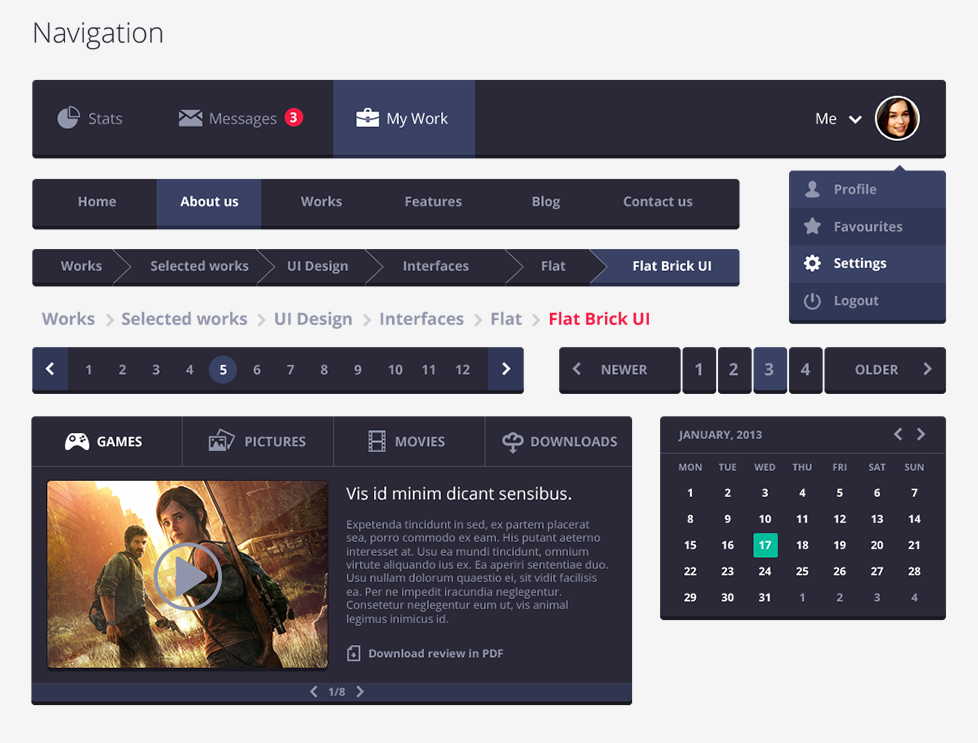 Flat AP UI Kit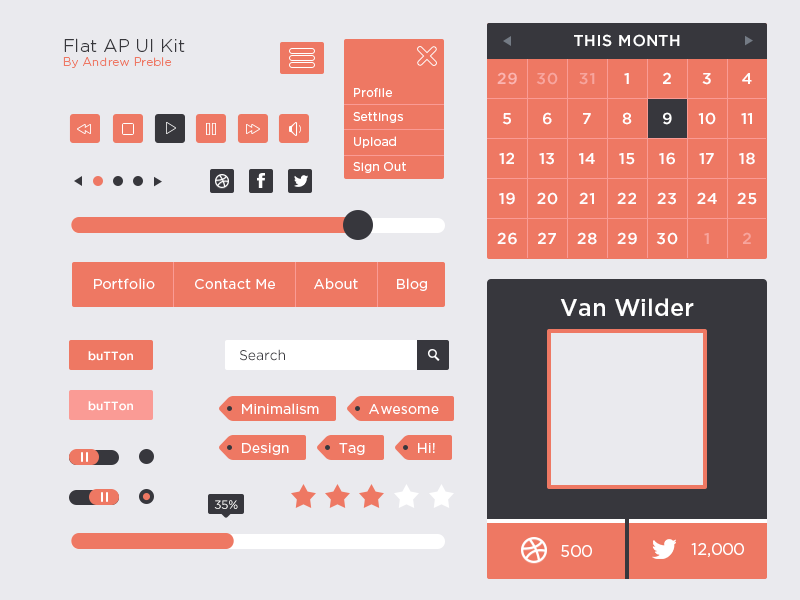 Free Flat UI kit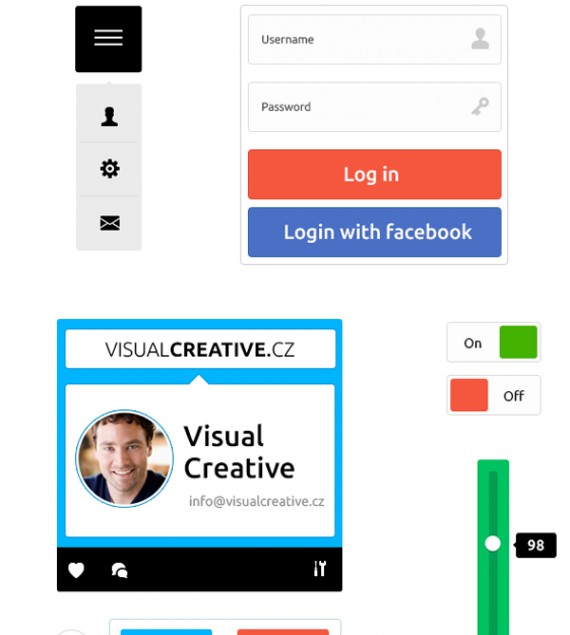 Polaris UI Free – User Interface Pack
Polaris UI Free is a set of beautiful free UI components, which includes Edit Boxes, Check Boxes, Radio Buttons, Page Navigation, Menu, Buttons, etc. You can use this UI Kit in any of your projects, and even learn with it, by examining each component to see how it is put together.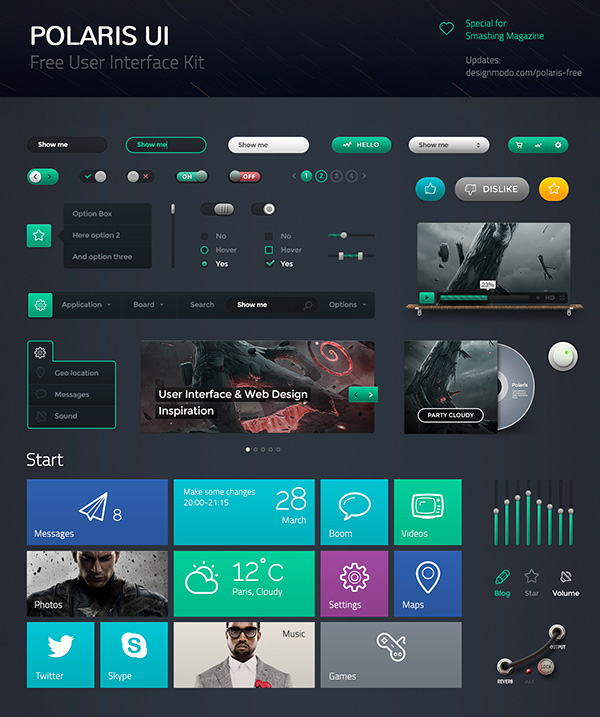 Square UI Free – User Interface Kit
Square UI is our latest PSD User Interface Pack including a set of beautiful and pure components, which you can use to create startup projects, websites or iOS apps.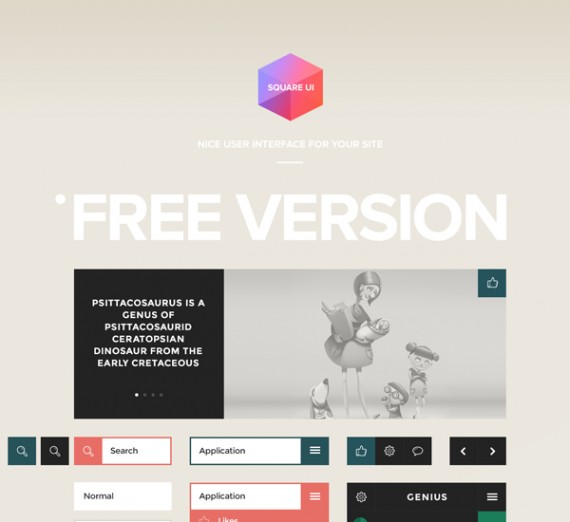 Flat / UI Kit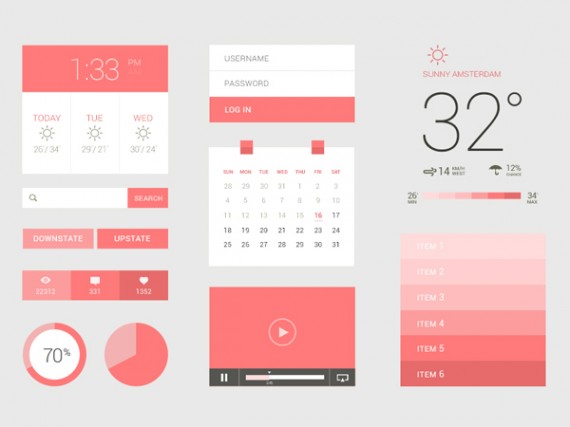 Blog/Magazine Flat UI Kit
This UI Kit includes a wide range of components which can be used to create clean, colorful websites. Photos used for presentation are not included in the download, but everything else inside PSD is editable!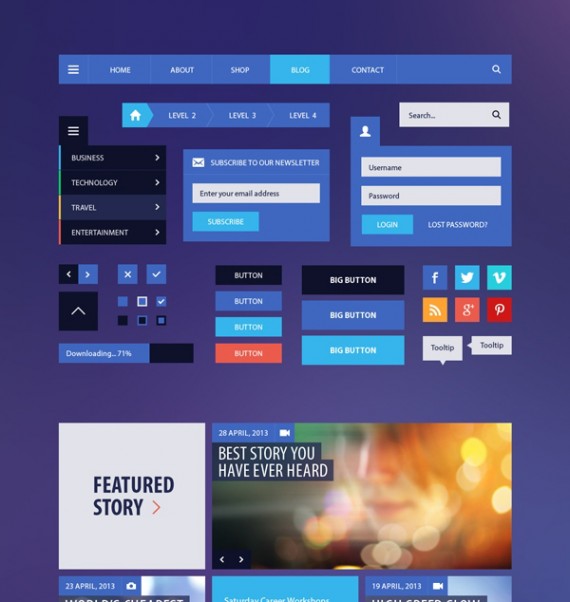 Flat UI Kit – Design Kindle
Flat UI Kit is a collection of clean, resizable web components, all wrapped up in a well organized PSD file.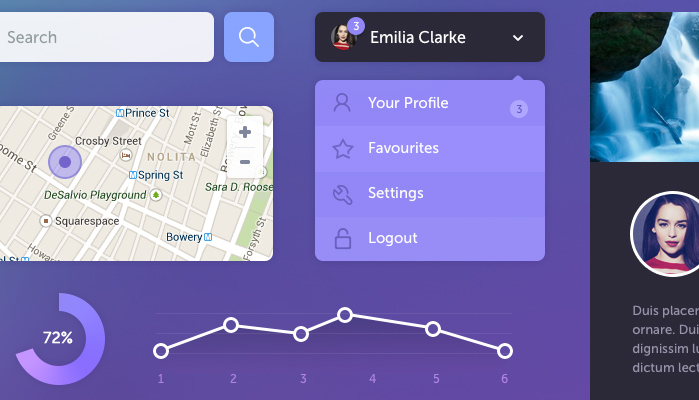 Free Color UI Kit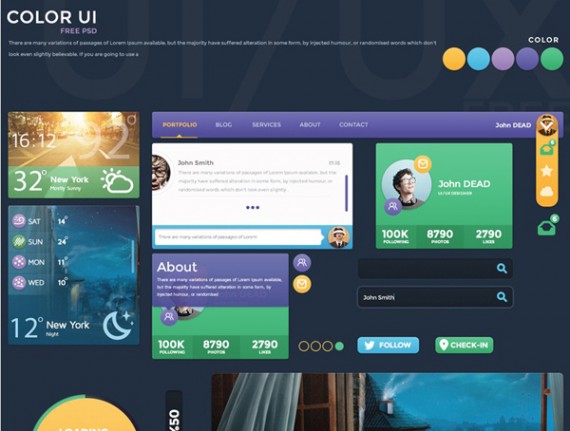 Psd Flat UI Kit Template Vol2
Volume 2 of our Flat UI Psd Kit with more elements such as timeline, toggles, sliders, calculator etc.. Great to create a nice looking web app and make your content pop out.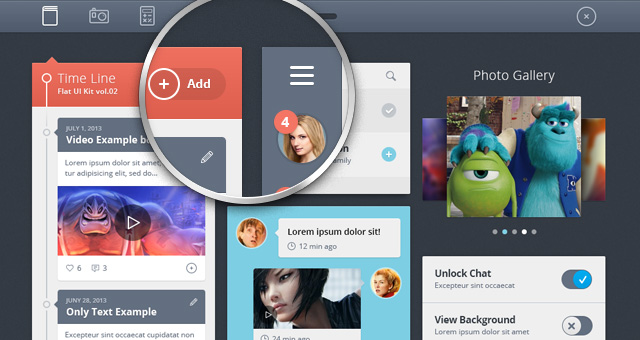 UI/UX Flat design
Kit for development of Websites & Apps.


Free Flat UI Kit PSD
Flat UI Kit PSD. – Volume 1. User Interfaces, or commonly known as UI, are very handy for designers who need to produce professional user interfaces fast.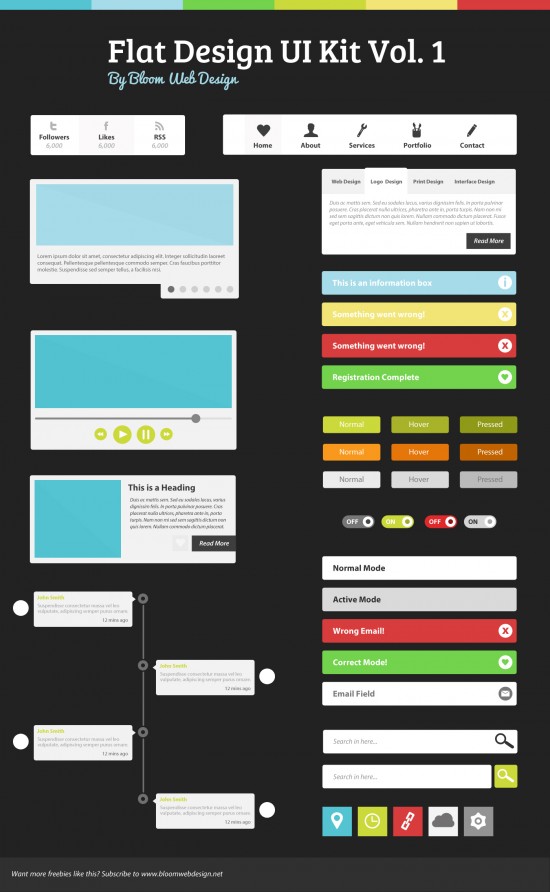 SmoothBerry – Free UI Kit
SmoothBerry UI is a free UI Kit from Me to all my Viewers.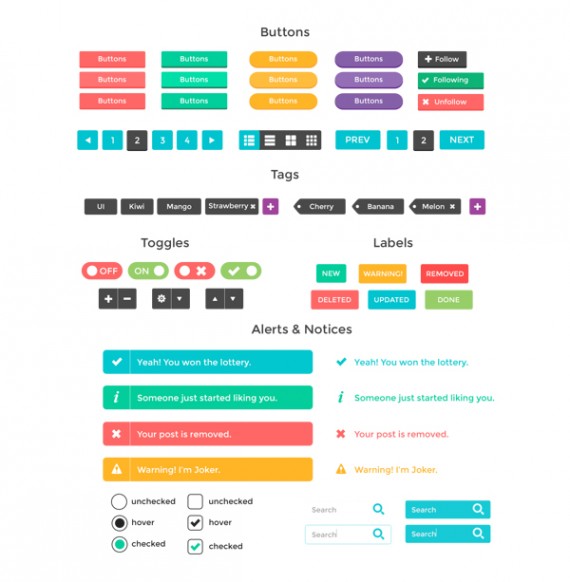 Free Minimal Ui Kit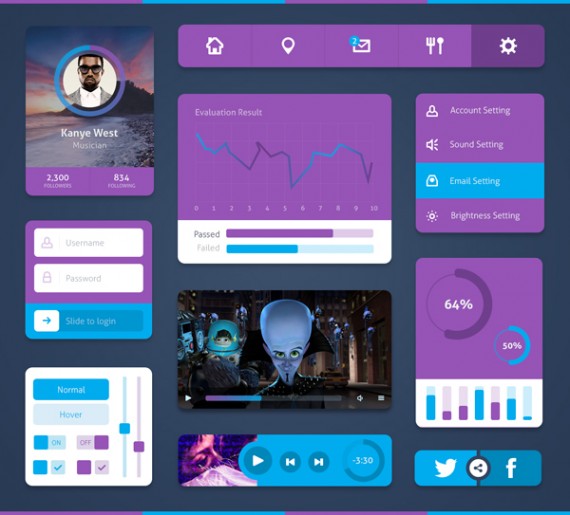 Mega Flat UI Kit
Same Mega UI Kit as before just this is a flat version. The flat version has a few small changes with the font, icons used as well as long shadows introduced in the social media icons and buttons.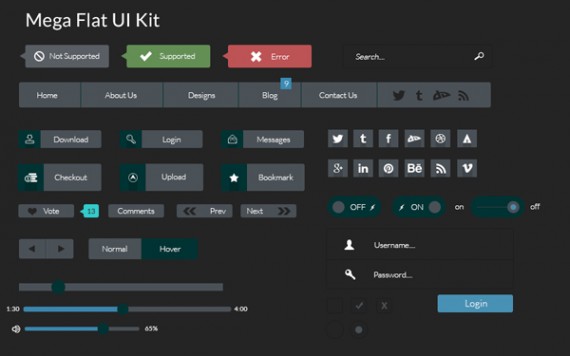 UI Kit – Free download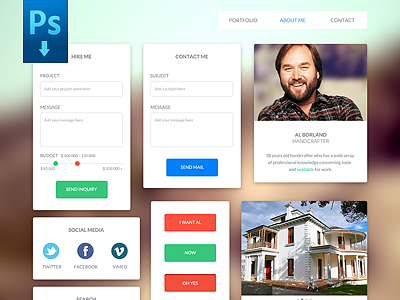 UI Kit with Flat Colors
Here is another additional to the UI Elements, for this one I'm using flat color with the transparent background.  The PSD  includes  100% vector shapes, easy to re-size, you can change the colors can be easily changed  and all elements are organized in folders.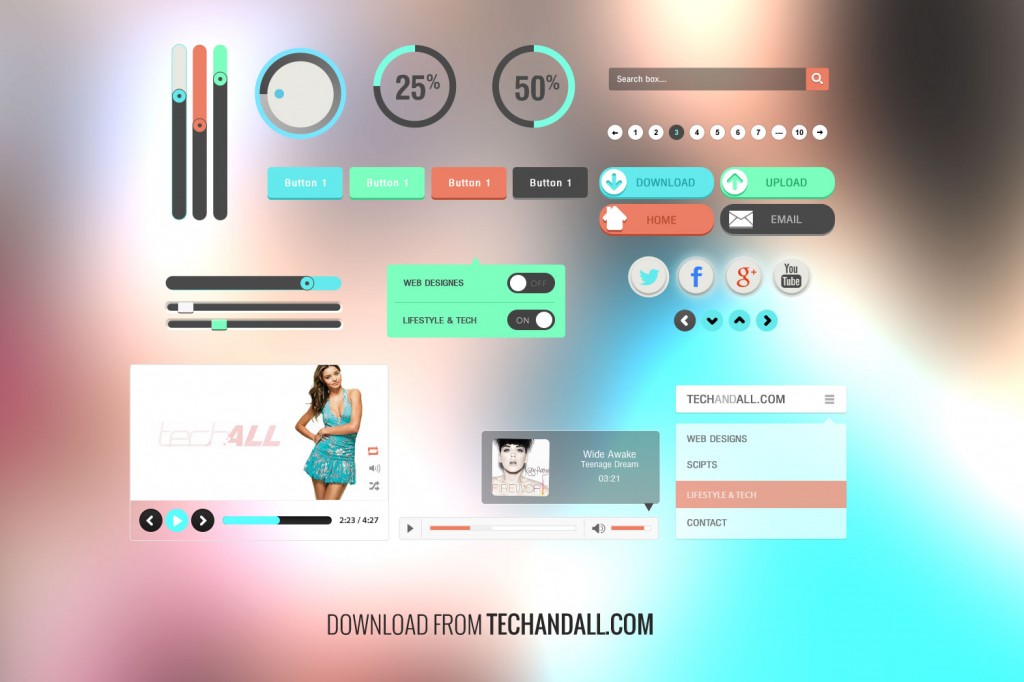 Dark UI Kit
Darth Vader asked me if I would create a dark version of this UI Kit.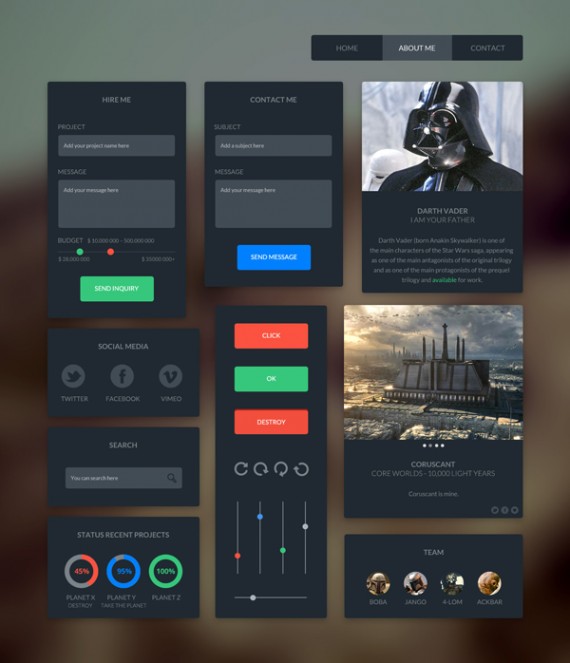 Even: Flat UI Kit
Even is a free flat-inspired user interface kit that contains many basic and complex components which are great for designers to have at hand: a menu, slider, video, login, form elements, tooltip, product, author bio, inputs, progress bars, toggles, buttons, calendar, tabs, and graphs.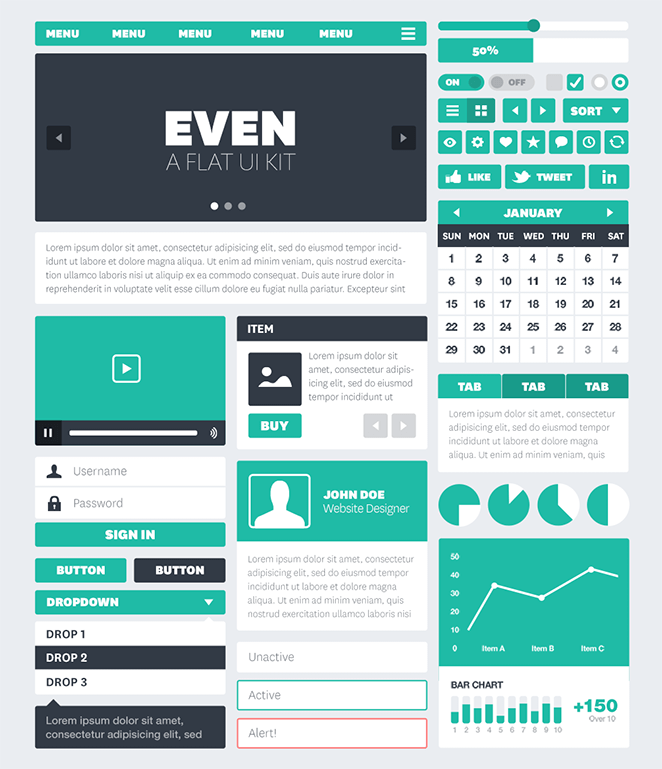 Flat dashboard. Free UI kit PSD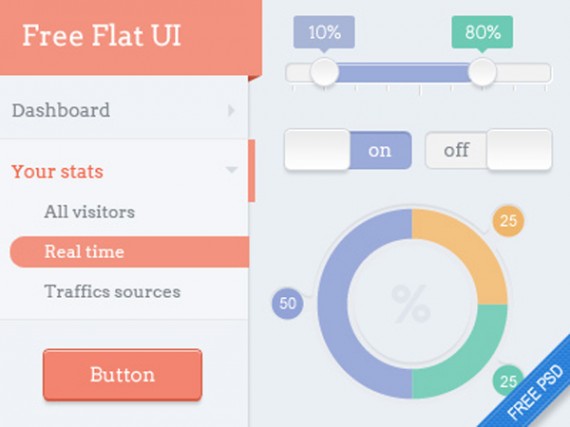 Flatter- A Free UI Kit
Flatter User Interface was created as a freebee for my new online journal designedthought.com.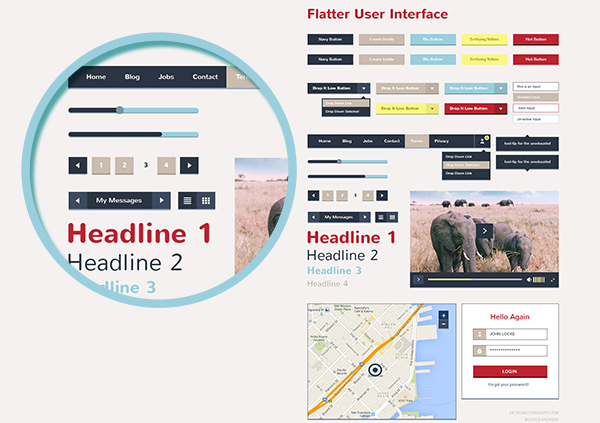 Flat Web & UI Kit Final Pack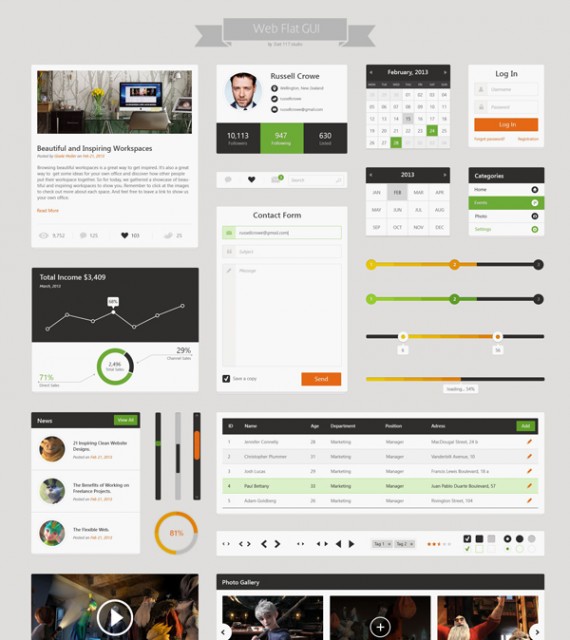 Flat UI Kit (free download!)
Flat design — which is more of a rejection of 3D artifice than it is a style — fits so perfectly into the contemporary landscape that it's already hard to envisage a time when it wasn't de rigueur.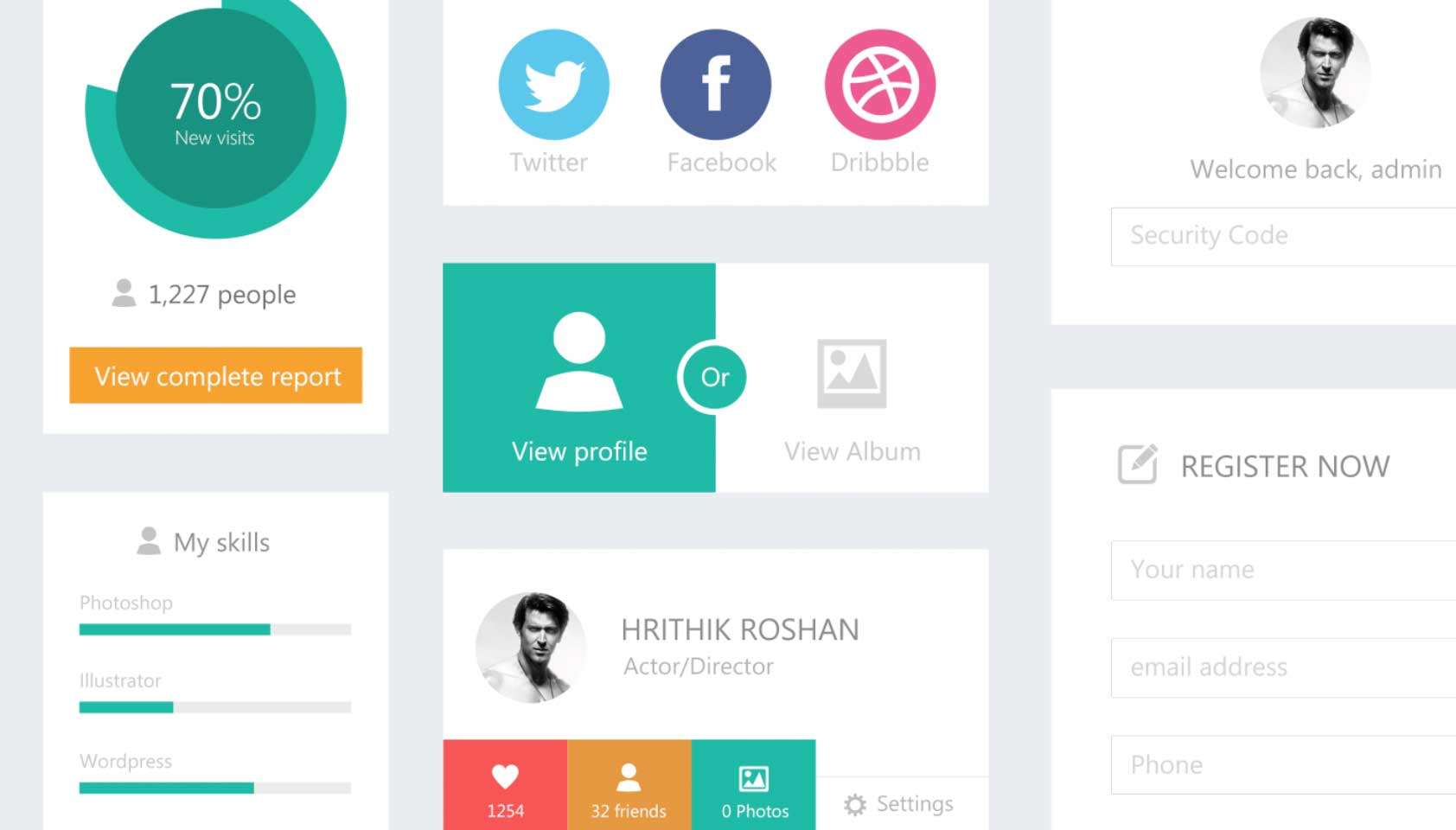 Free Flat UI Kit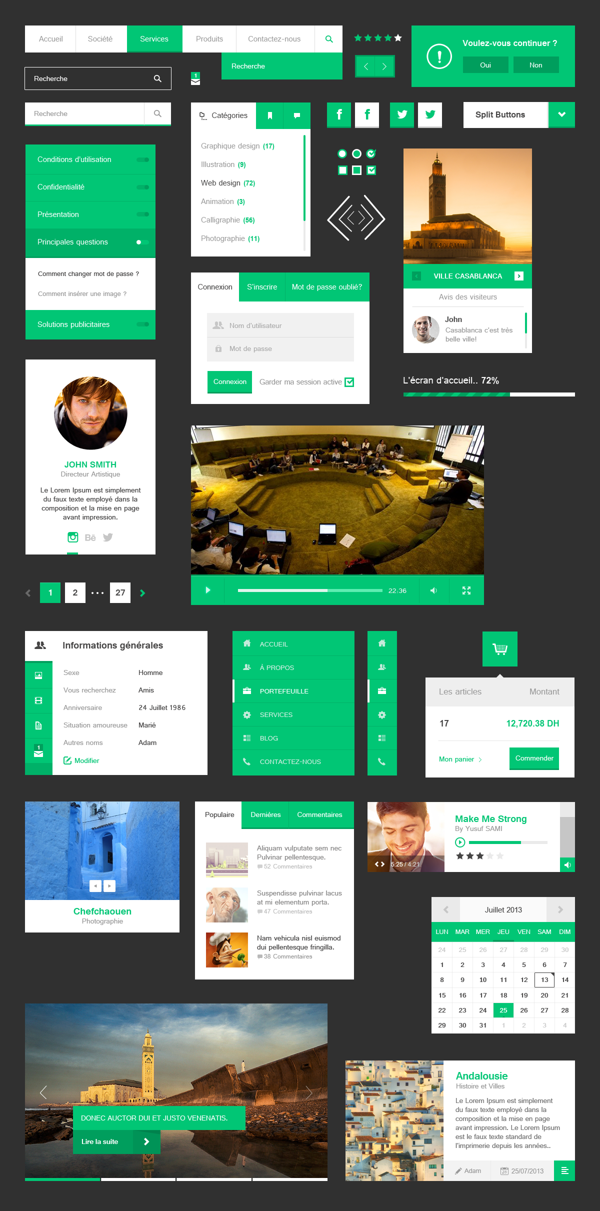 Responsive Ui Kit(PSD)
Ui kit you can try different colors with s. sharing a useful, In order to create responsive sites.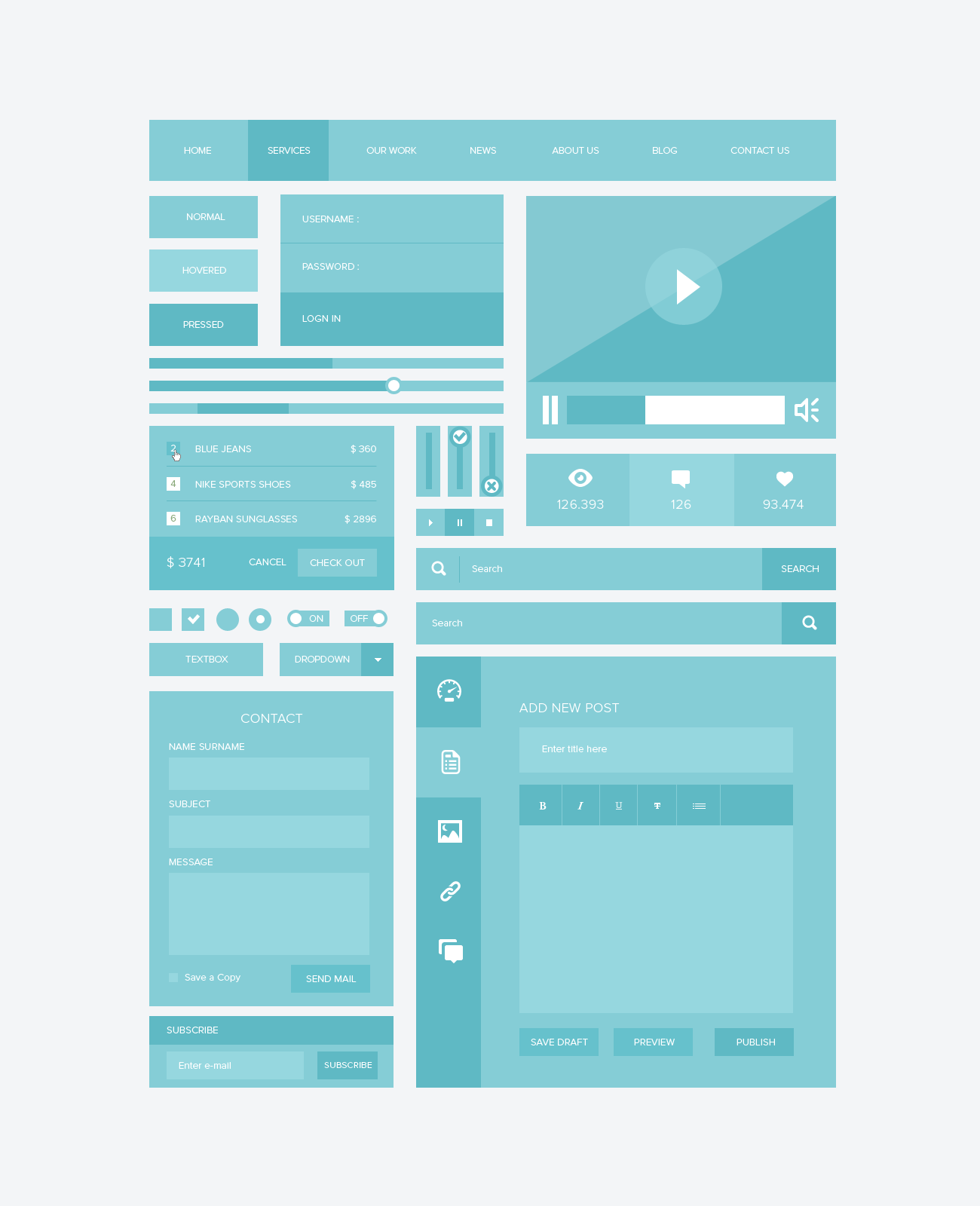 Ui Kit – 1 PSD Set
A modern ui kit for web designers.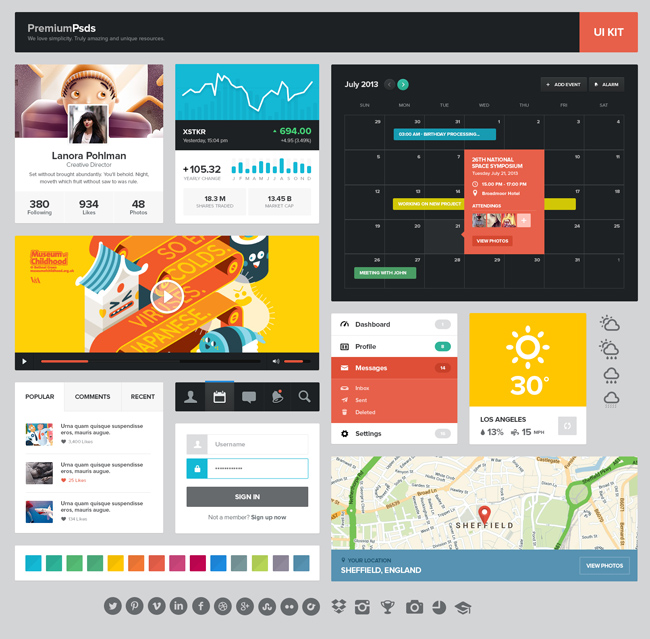 Free Deal: Flat User Interface Set
It's one of the most complete free User Interface kits out there, with elements for navigation menus, signup forms, social media, calendars and much more.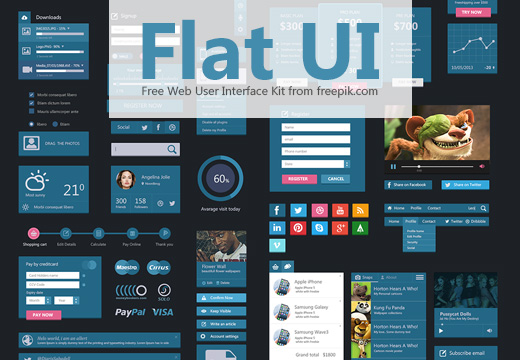 Orange/Cyan UI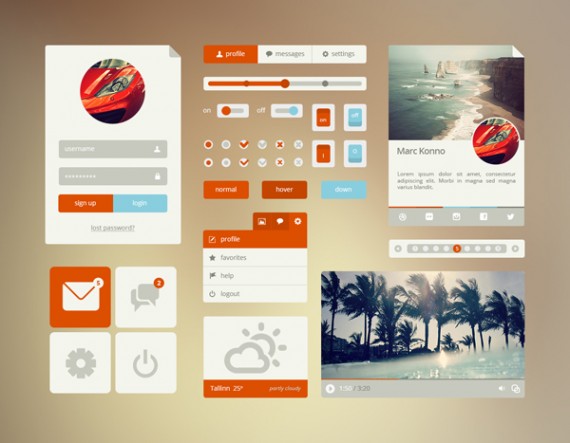 Flat + Transparent UI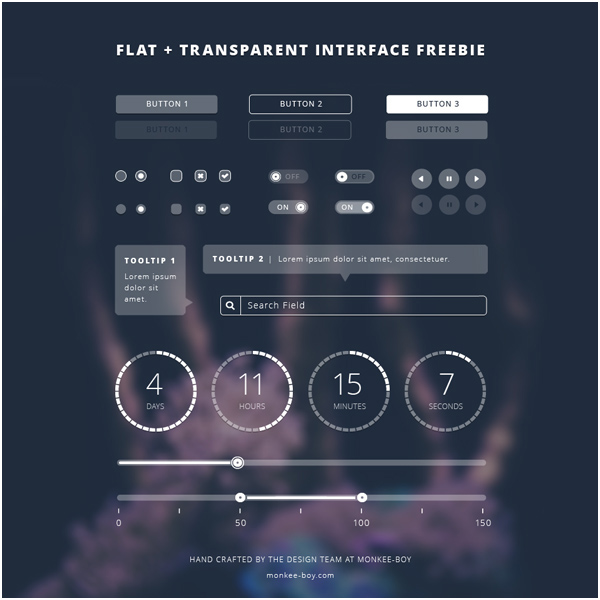 Tablet-Friendly Almost Flat UI Kit
Tablet-Friendly Almost Flat UI Kit is specifically made to be tablet friendly with large touch points, drag-friendly sliders, and even more – most of this can be recreated in CSS for quick loading of your responsive designs.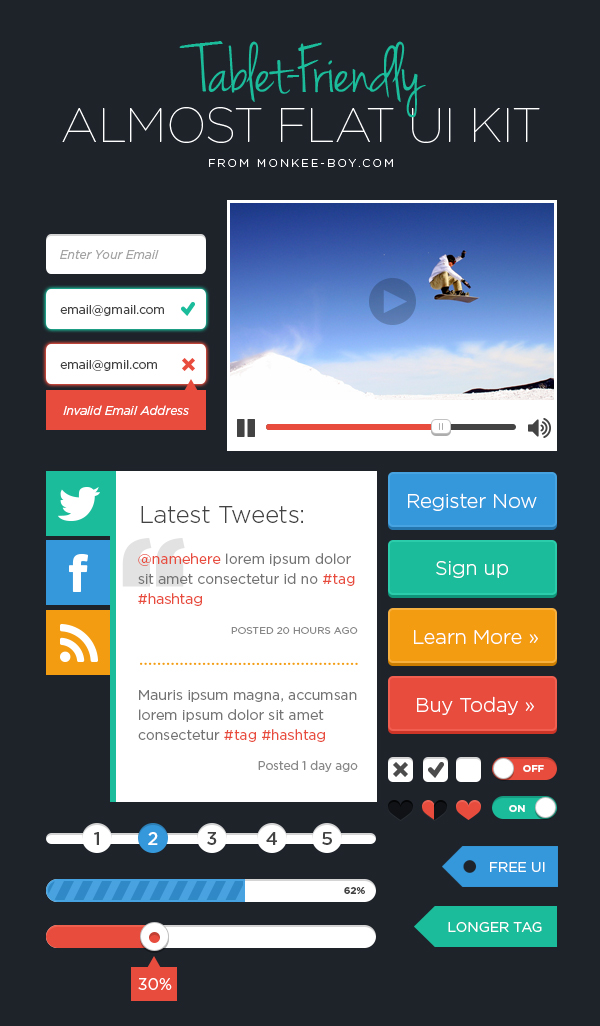 Flat UI Kit Free
A complete flat UI kit — navigation drop-downs, a media player, buttons, form controls, sliders, toggles, and lots more! This type of design is all the rage, and this is a great starting point for building something in this style.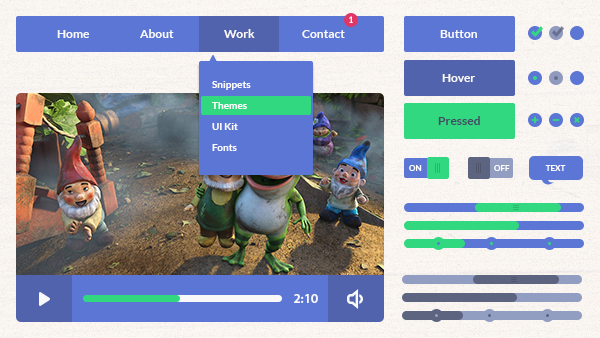 Metro style Web UI
Metro style Web UI is a modern interface which adapts to any web structure through the use of standard components and its 5 different color combinations.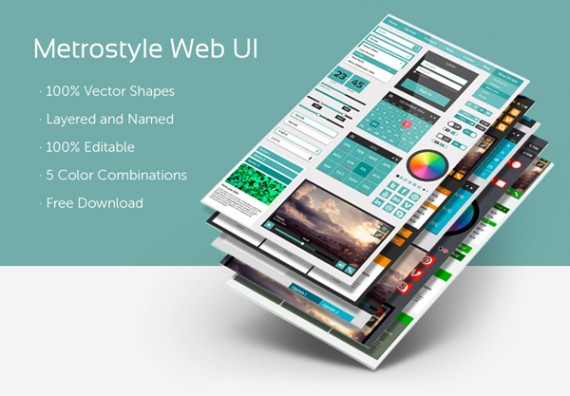 Free Modern UI PSD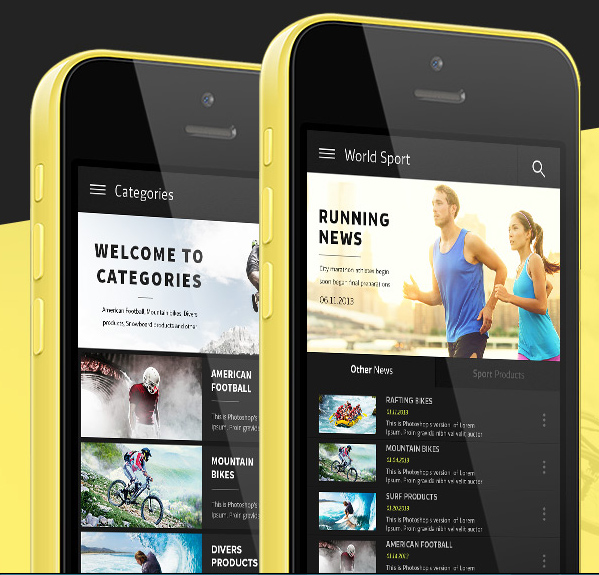 Eerste – Flat UI Kit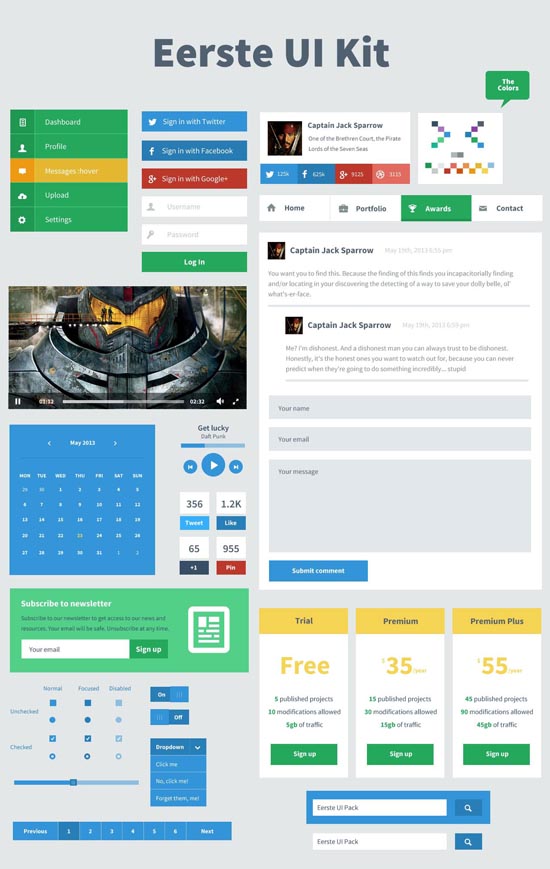 Free Flat Flags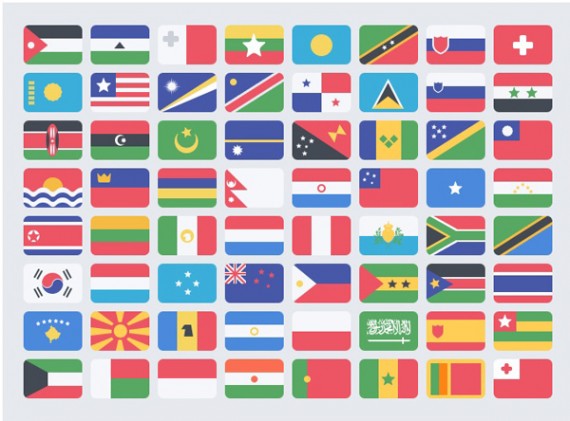 RED UI Kit
UI design Kits are very useful to speed up your Project, You can use User interface kits to wire frame your projects. In this Red User interface Kit you can find some good elements  like Dropdown menus, Form Elements, Progress bar, timeline.


Simplistic UI Kit