25+ Best WordPress Membership Plugins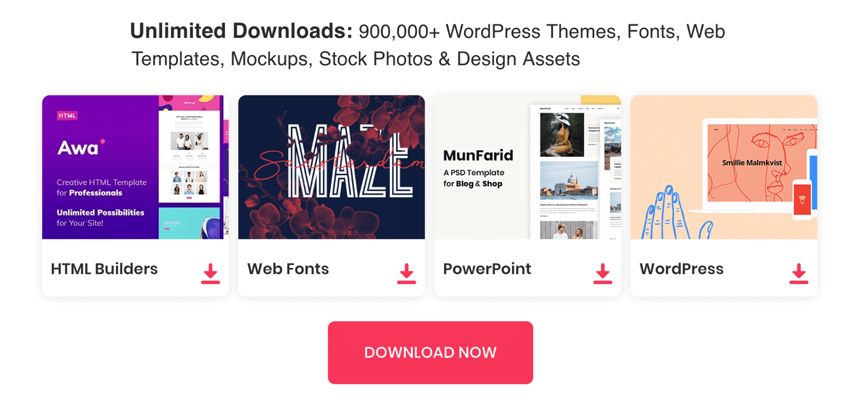 There are a lot of membership plugins for WordPress but which is the best option for your site ? There are many paid membership plugins for WordPress and in this tutorial.

We are going to recommend more than 25 Best WordPress Membership Plugins 2015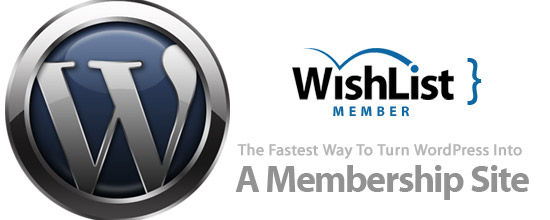 You may like this:
If you want to build a membership site to protect your premium content, then WordPress is a great option for you. List best Membership Plugins from Designmaz is the most powerful, easy to use, compatible with PayPal and other payment options and flexible membership plugin for WordPress.
WP eMember – WordPress Membership Plugin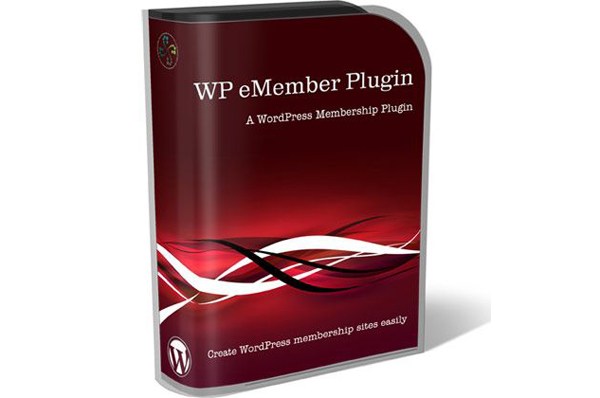 WordPress eMember is a powerful WordPress Membership Plugin that can turn your existing or new WordPress site into a fully featured membership site easily. WP eMember lets you selectively protect articles by creating various membership levels (example: Free, Basic, Premium, Ultimate etc.) and protect the content (posts, pages, comments etc) of your site. The plugin manages all the membership management side of things.
WP Membership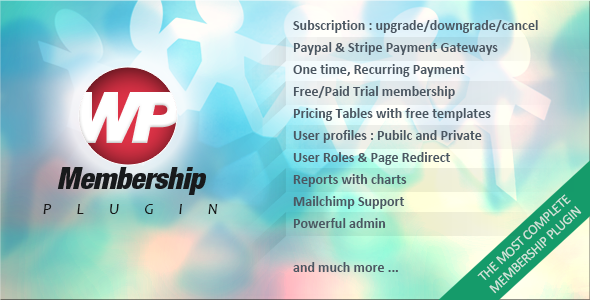 WP Membership is a powerful WordPress Membership Plugin that can turn your existing or new WordPress site into a fully featured membership site easily.
Good LMS – Learning Management System WP Plugin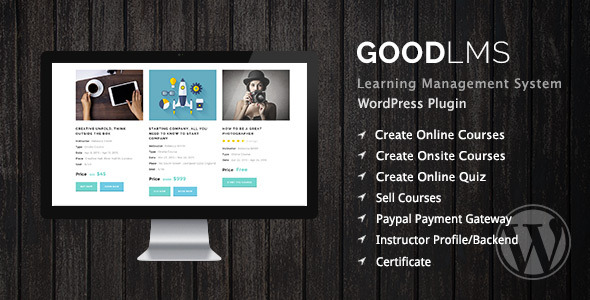 Good LMS is a learning management system plugin for WordPress. You can find many great features for creating and selling online and onsite courses.
About payment, learner can choose to pay by Paypal, Stripe, Paymill or Authorized.net directly or they can choose to transfer by other methods(Admin can provide other methods such as bank transfer) then learners will have a submission from in backend to submit payment evidence(Bank transfer receipt for example). After learner submit, admin can check the evidence in admin's backend and approve or reject the submission later.
Paid Content Packages Subscriptions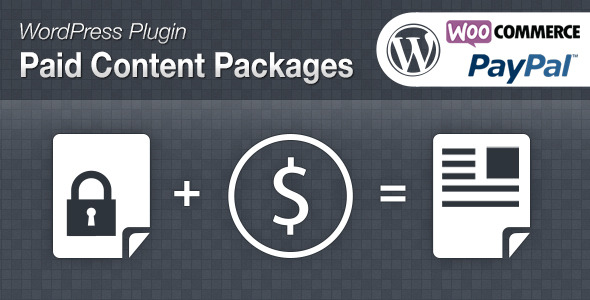 Paid Content Packages WordPress Plugin allows you to bundle different pages, posts, categories, post types, taxonomies and post tags in multiple packages and sell them via PayPal subscriptions with multiple billing cycles.
Custom Login & Access WordPresss Plugin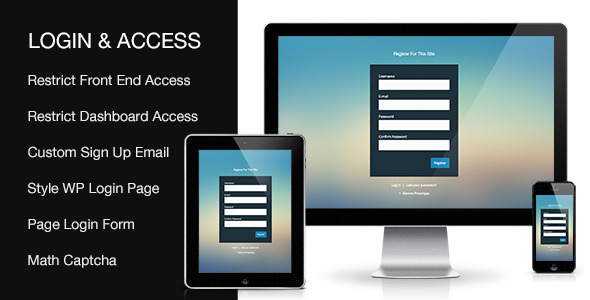 Icha All-in-One Enterprise WordPress Login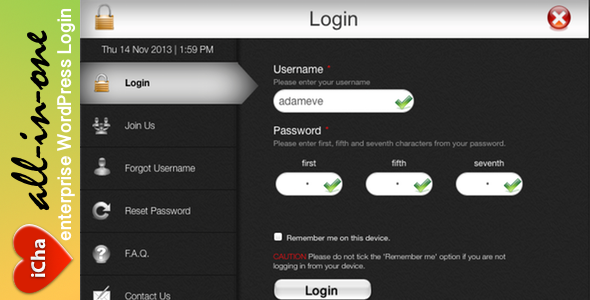 iCha All-in-One Enterprise WordPress Login Plugin is an innovative and enterprise-ready login solution that replaces the native or default WordPress login solution with a professional, intuitive and slick user-interface (built with Google's AngularJS framework) that's both simple and easy to use, and runs via an elegant modal window for quick access. It is a state-of-the-art WordPress login plugin designed from the ground up to revolutionise the way people login/register on WordPress websites.
UserPro – User Profiles with Social Login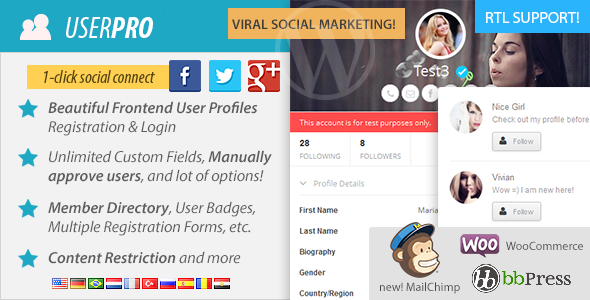 UserPro is a full featured user profile and community plugin for WordPress. It offers beautiful front-end profiles, login and registration for WordPress. UserPro is packed with so many features and control, It is more than just a user profiles plugin, with UserPro you can build your own community of searchable members directory, and give each user a customized, elegant profile – plus frontend, customized registration and login to your website. Your users will not know that you are using WordPress.
WP Accept to Register Terms of Service & P. Policy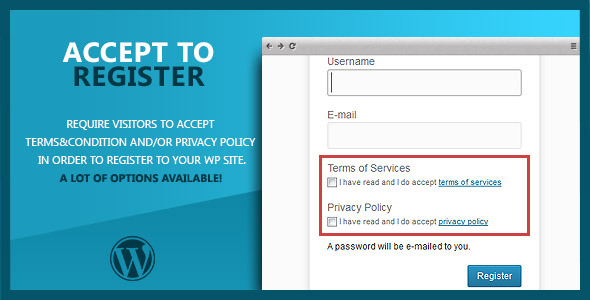 WordPress Accept to Register allows you to require your visitors to accept terms&conditions and/or privacy policy in order to Register. This will give you confidence visitor agrees with your website terms&conditions when he or she registers. Accepting Privacy Policy is required in many countries (including whole European Union) or by Google when using some of their products.
User Profiles Made Easy – WordPress Plugin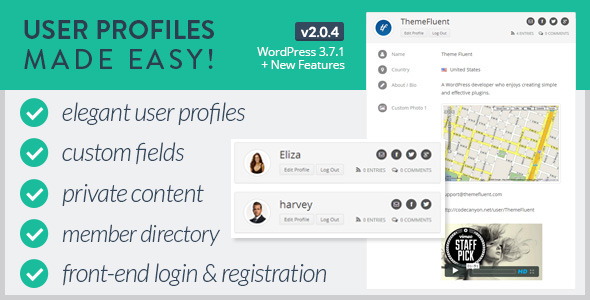 ser Profiles Made Easy (UPME) is a full featured front-end profile, login and registration plugin for WordPress. It is user-friendly, fully responsive and works with any theme. With this plugin you can stop sending your users to the ugly back-end profile, registration and login pages, and instead give your users a seamless front-end experience on pages that match the rest of your website.
Subscribe to Download for WordPress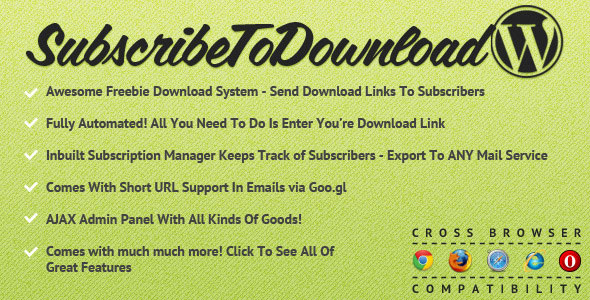 Subscribe to Download for WordPress makes it super easy to add a cool freebie download system to your site, just like the popular resource site PremiumPixels and the new freebie section on tyler.tc. Subscribe to Download not only handles all of the emails and verification, it also has a list manager that can be exported with one click to any popular mail service.
WordPress Premium Content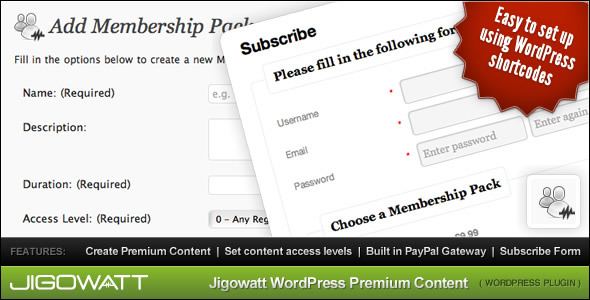 Jigowatt's WordPress Premium Content plugin allows you to easily set up a web site with content which is only accessible to users registered with an active PayPal subscription. You can easily manage your subscribers, change subscription prices and set up custom membership renewal options (annual, bi-annual or just month by month).
WordPress Guest Posting Plugin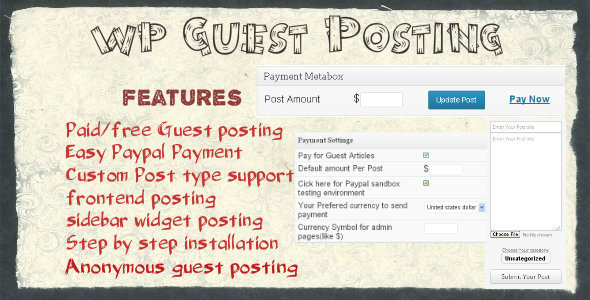 This is Complete solution for paid and free guest posting. Users can submit posts from frontend and Submit payment in 2 minutes . Admin can approve/reject it.Users can pay to admin for post submission. Admin can also pay to users for this posts . This plugin allows admin to pay through Paypal directly from post editor. Users can pay after post submission.Payment management and Email management is also included. Anonymous Posting option is available with email notifications to anonymous posters. Recaptcha support to prevent spamming for anonymous posting.
Famous blogs can receive money from users by inviting guest posting on their blogs using this plugin while less famous blogs can receive content by paying to users for guest posting . Plugin can be used as complete two sided free guest posting.
UserPro – User Profiles with Social Login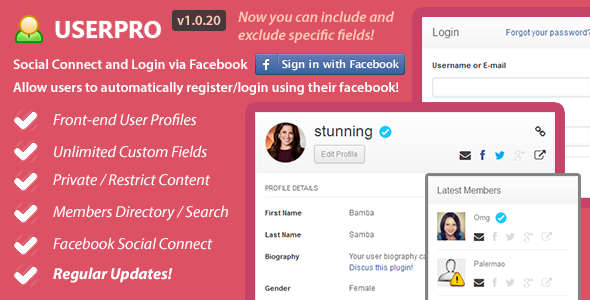 UserPro is a WordPress plugin that instantly replaces the ugly WordPress backend profiles with elegant, beautiful looking frontend profiles. With features such as unlimited custom fields, customized registration, social login, members directory, compact profiles, content restriction, and many more features!
WP-Membership Plugin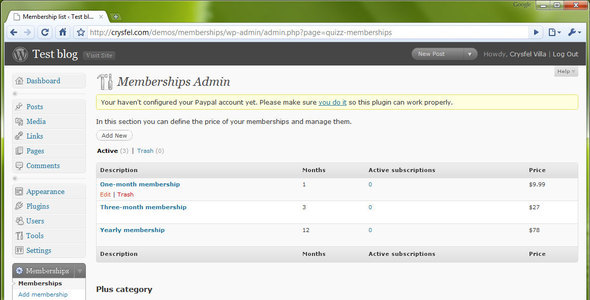 This is a WordPress plugin that helps you sell your content; you only need to install the plugin, create a category for your private content, setup the prices of your memberships and your Paypal account. Don't hesitate and purchase it today
You can easily select the posts you want to sell, manage the memberships you acquire and is fully integrated with Paypal. All you have to do is activate the plugin, setup your memberships and your Paypal account.
Orbital Login – Login / Register WordPress Plugin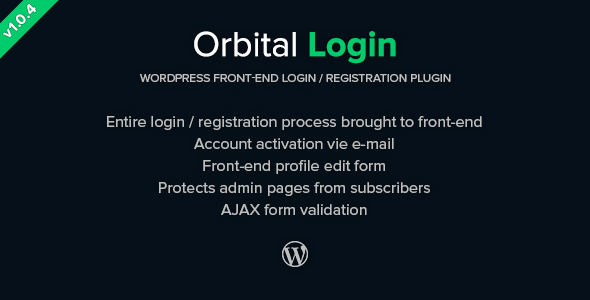 Orbital Login brings entire user login / registration process to your website's frontend. Your users will no longer have to see WordPress admin backend in order to log in or edit their profile. In addition to that, Orbital Login gives your users an option to set their own password during registration and activate their account via e-mail.
Modal Login Register Forgotten WordPress Plugin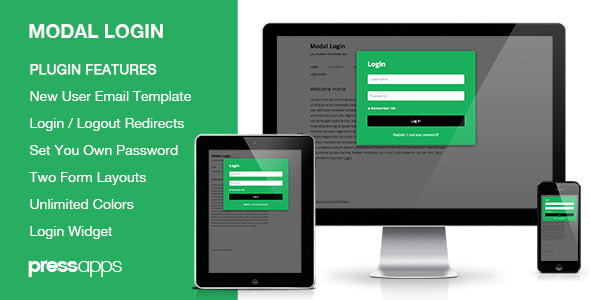 Modal login, register and forgotten WordPress plugin with full styling options.
My Profile – Profile Editing WordPress Plugin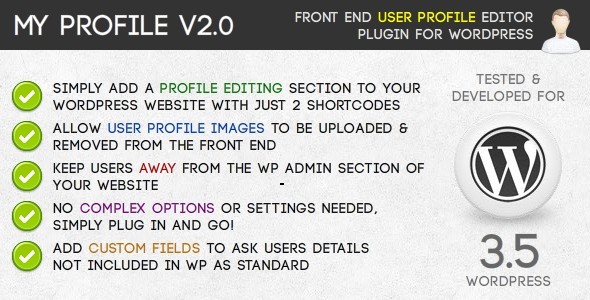 Allowing users to edit there own profile (including image) really helps transforms a website into a community. The My Profile WordPress plugin allows you to add the profile editing functionality easily by dropping a shortcode into an existing or new page. Designed to be as easy to install and set up as possible it only takes a few minutes to get working.
5sec Link Remover – a membership extension plugin
Social Extension for UserPro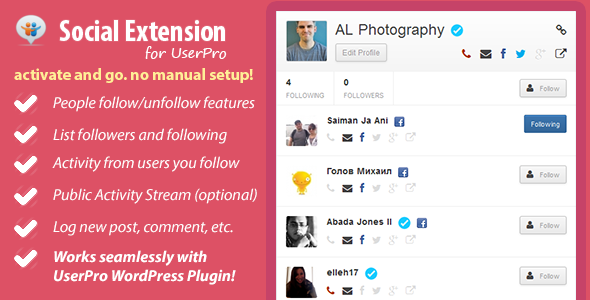 UserPro has the proper hooks that makes this addon integrates seamlessly, as soon as you activate this addon you can notice the follow/unfollow, and followers count, etc. The plugin creates two automatic pages so every user can view his followers, and who he does follow and unfollow them at any time.
WP Premium Members + Pre Advertisements admin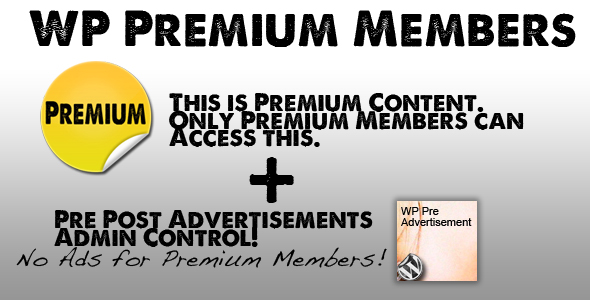 This plugin is more than just a normal Membership plugin. Beside displaying Premium content to your paying members only, this plugin also manages Pre Post Advertisements. This plugin is designed to work both as a standalone premium membership plugin and it work's together and extends the possibilities of the WP Pre Advertisement plugin.
Subscription payments are made using the Paypal IPN . The users can choose either to subscribe for recurring payments so there Premium membership will be updated every month automatically or to buy a single Premium membership which will expire.
WordPress IP Banner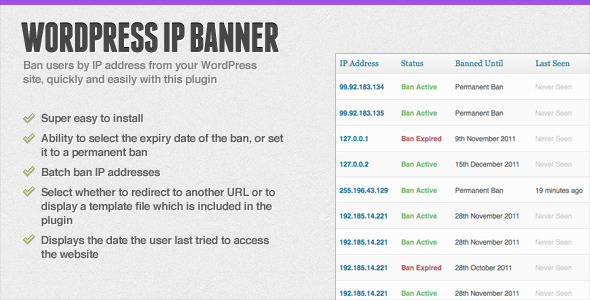 The WordPress IP Banner Plugin is a super easy way to ban users by IP address to your website. You can either ban them permanently or ban them until a set date, and when banned they can either be redirected to a URL elsewhere, or display a simple HTML which is included in the plugin.
Active Visitors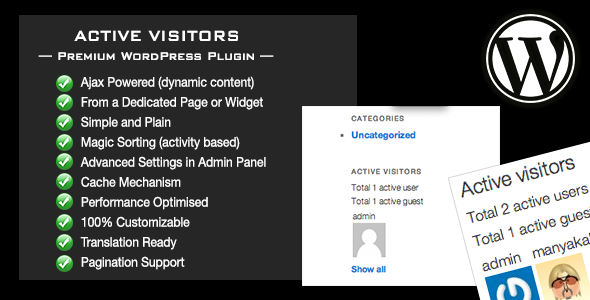 The world's first, simple and plain ajax powered active user list and widget plugin for the WordPress. It shows all the active users or guests in your website. It can update the list without refresh page. You can also edit the all template files easily. You will love this plugin very much!
Mega Notes Users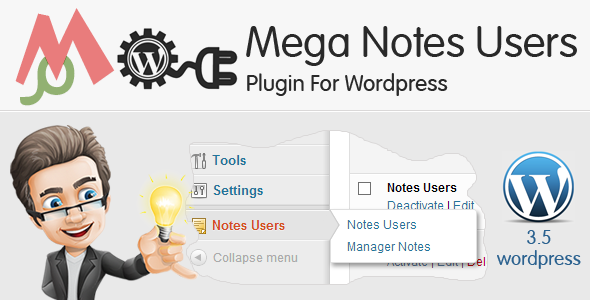 Through this add-on you can add a note to a particular member, or make a note to all users
MORE / INFO DEMO(User/pass: Demo)
Skrill Top-up for CubePoints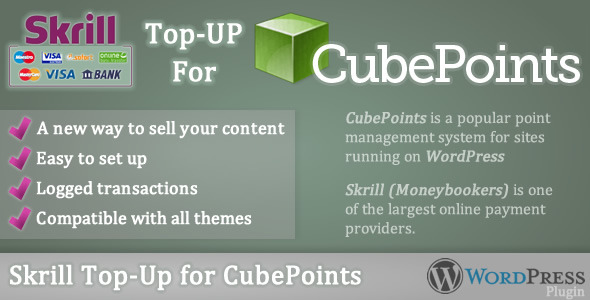 Skrill Top-up for CubePoints is a payment gateway plugin (for WordPress) that allows your CubePoints driven site's users to top up their accounts via Skrill.
To understand Skrill Top-up for CubePoints plugin, first we would like to instroduce you: CubePoints, which is a point management system for sites running on WordPress. Users can earn virtual credits (points) on your site by posting comments, creating posts, or even by logging in each day. Install CubePoints and watch your visitor interaction soar by offering them points which could be used to view certain posts, exchange for downloads or even real items!
User Signlog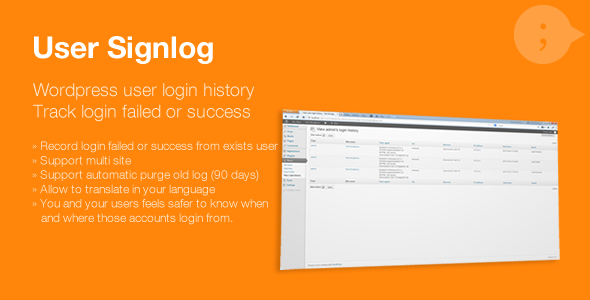 User Signlog is WordPress plugin that will track the user login attempt with exists username.
WordPress Social and Paypal Content Paywall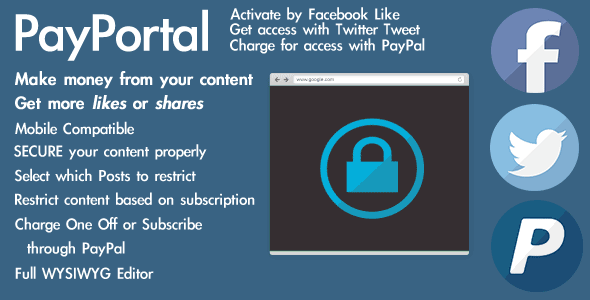 Introducing Pay Portal – Securely lock away your content behind a subscription wall!
Cinnamon Users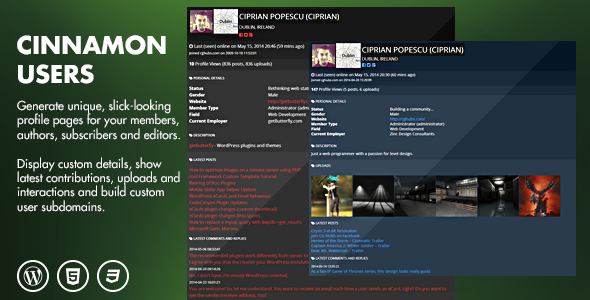 Cinammon Users is a WordPress plugin which allows multi-author administrators to enhance users profiles. The plugin works for all kind of user roles, such as contributors, editors, authors, administrators and more. The plugin adds several custom fields, and enhances the author.php template. It also provides a shortcode to display the author profile on any post or page.
SMS Register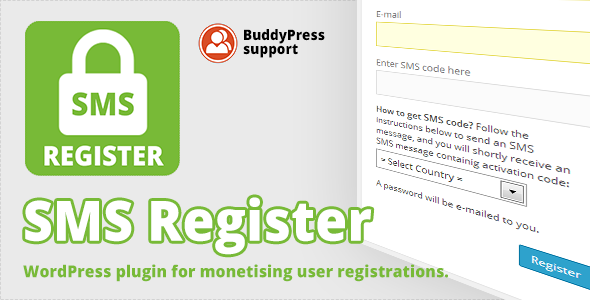 SMS Register is WordPress plugin for monetising user registration. If a visitor want to register account on your WP website, he needs to send SMS message following displayed instructions. After that, he will get reply message containing code he needs to enter to apropriate field in registration form.
My Profile – Profile Editing WordPress Plugin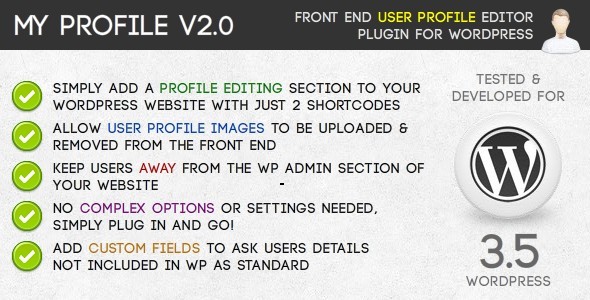 The My Profile WordPress plugin allows you to add the profile editing functionality easily by dropping a shortcode into an existing or new page. Designed to be as easy to install and set up as possible it only takes a few minutes to get working.