25+ Best Job Board WordPress Themes for Job Sites, Job Portals 2017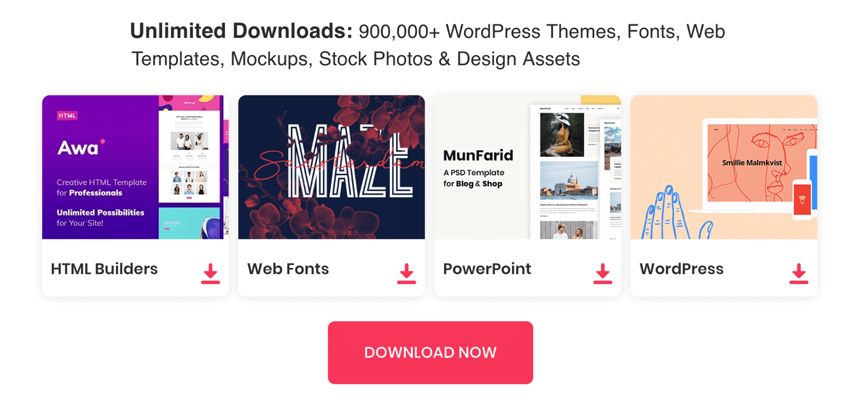 If you looking a WordPress Theme for job boards site! This is collection of the most popular Job Board WordPress themes help you easy create awesome job sites. 
There are more and more WordPress Job Boards Themes popping up and hence, a lot for WordPress themes and plugins are being designed and developed for that purpose so creating a job listing website has never been easier with WordPress. These themes features front-end submission, location aware search, resume creators, visual builders and much more.
Wordpres Job Board themes listed below have specialized plugins for setup your job listing with ease, professionally and always keep it updated as theme and plugin developers releases updates.
You may be interested:
Here are more than 25 Best Job Board Responsive Themes 2017 for WordPress To Create Awesome Job Sites
Most of the themes are responsive and adjust flawlessly to all mobile devices and screen sizes your visitors use to view your website. Most of these themes are integrated with fronted functionality both employers and candidates will be able to view the jobs listings, applicants, resume, change profile, pictures, attach CV, and lots more. Email notifications are included for tracking each action regarding the jobs. With Job Board WordPress themes collection below you can find the best job board themes for your site, these theme share the same premium design and functionality and they are highly customizable to suit your needs.
WorkScout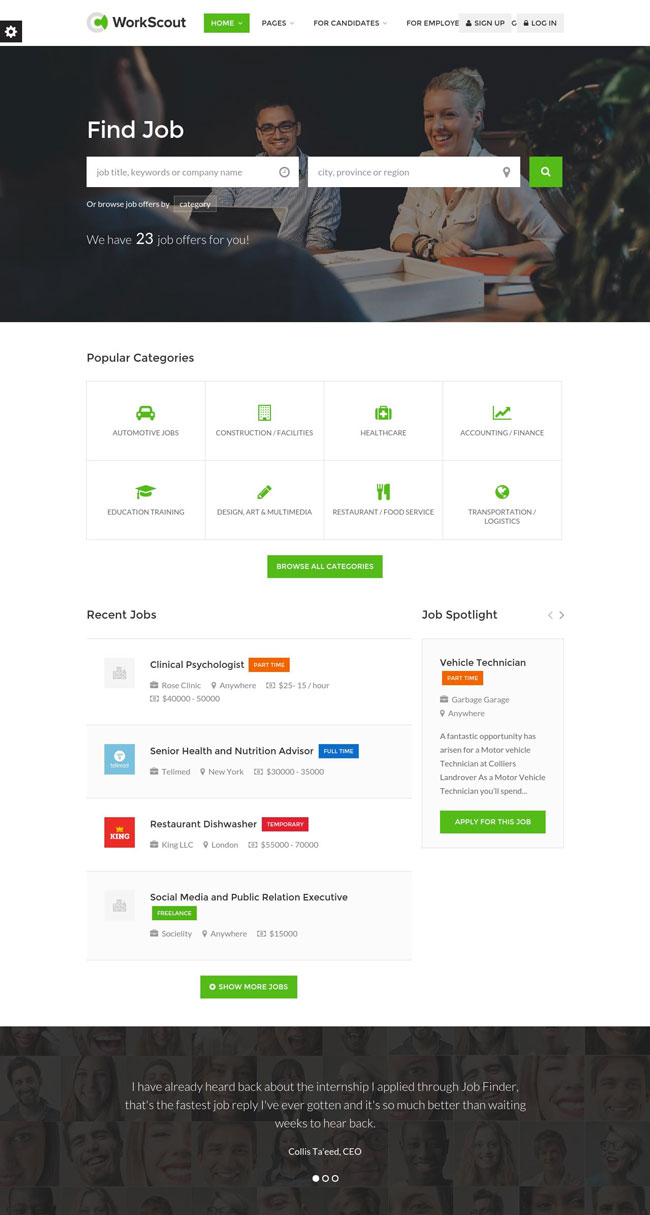 WorkScout is a clean and modern, streamlined and attractive, intuitive and and very easy to use, highly responsive WordPress job board theme for Job Portal. This theme is a cohesive and professionally designed platform for webmasters looking to establish a modern and functional job board website with a plethora of advanced capabilities at your fingertips without having to so much as write a single line of code yourself. WorkScout is a fully functioning job board Theme for WordPress developed with the popular free WordPress Plugin WP Job Manager. It integrates beautifully and simply and can be extended with a few extensions and Plugins so that you can build your very own feature rich job marketplace! Perfect for recruiters, employment agencies and any kind of job office you can think of, WorkScout has been developed top down with WP Manager and their add-ons. This means you can pick and choose which add-ons suits your needs with the knowledge that everything will run as smooth as silk, right from your WP admin dashboard. All this versatility is readily available through the incredibly easy to use Visual Composer drag and drop page builder, the Slider Revolution premium plugin. WorkScout will work seamlessly across all of your mobile devices including Desktop, Laptop, Tablets and Mobile/Cell Phones. Try WorkScout today!
MeshJobs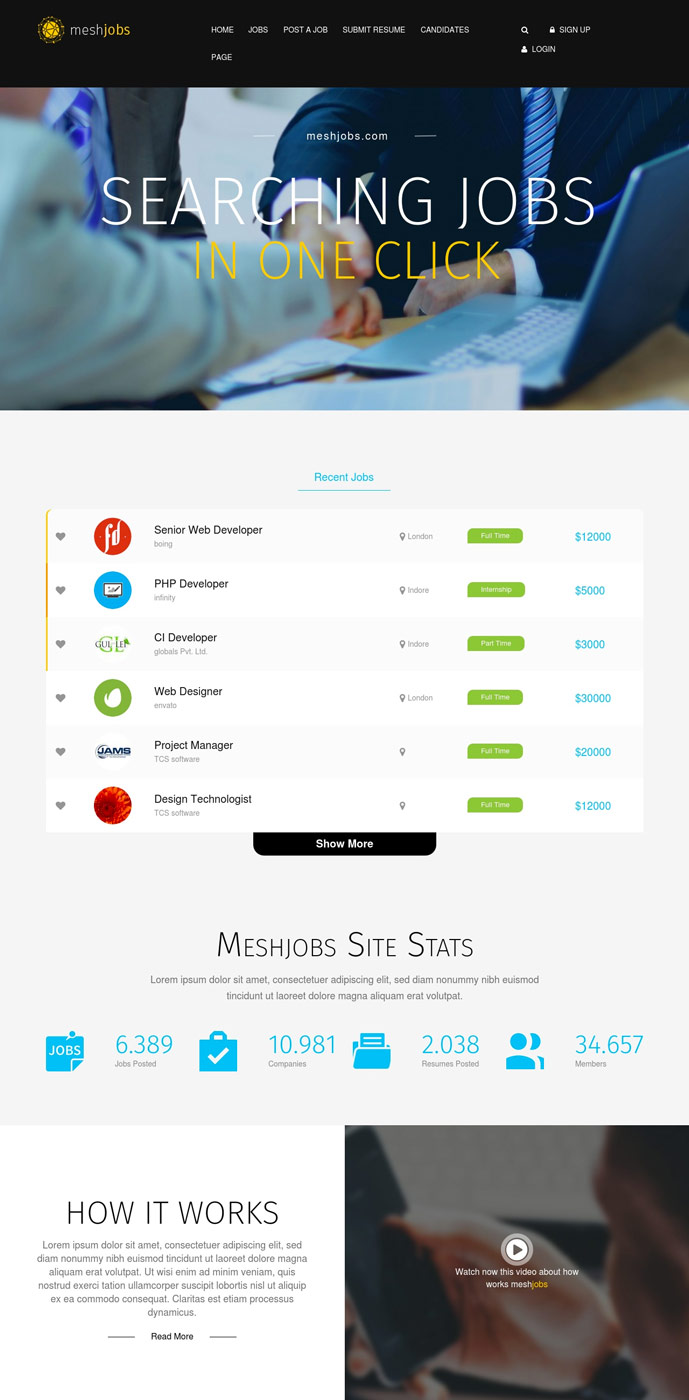 MeshJobs is a sleek and modern, interactive and engaging, ambitious and easy to use, intuitive and rapidly responsive WordPress job board website theme. MeshJobs has incorporated the versatile Visual Composer premium plugin, with an addition content elements that are sure to improve your experience. In terms of sliders, you can choose most popular plugins on WordPress is Slider Revolution plugin to create beautiful sliders, make things beautiful and attract  for your users. With Advanced Filter function integrated you can search by locations, distance, salary many more parameters , which makes things simple for both employees and employers. MeshJobs fully compatible with Job Managing Plugin, Your users can upload their resumes and maneges them without any hassle , completely integrated from Wp Job Manager Plugin , core add-ons. In addition, it provides Theme Customizer support for a real-time appearance editor.
JobCareer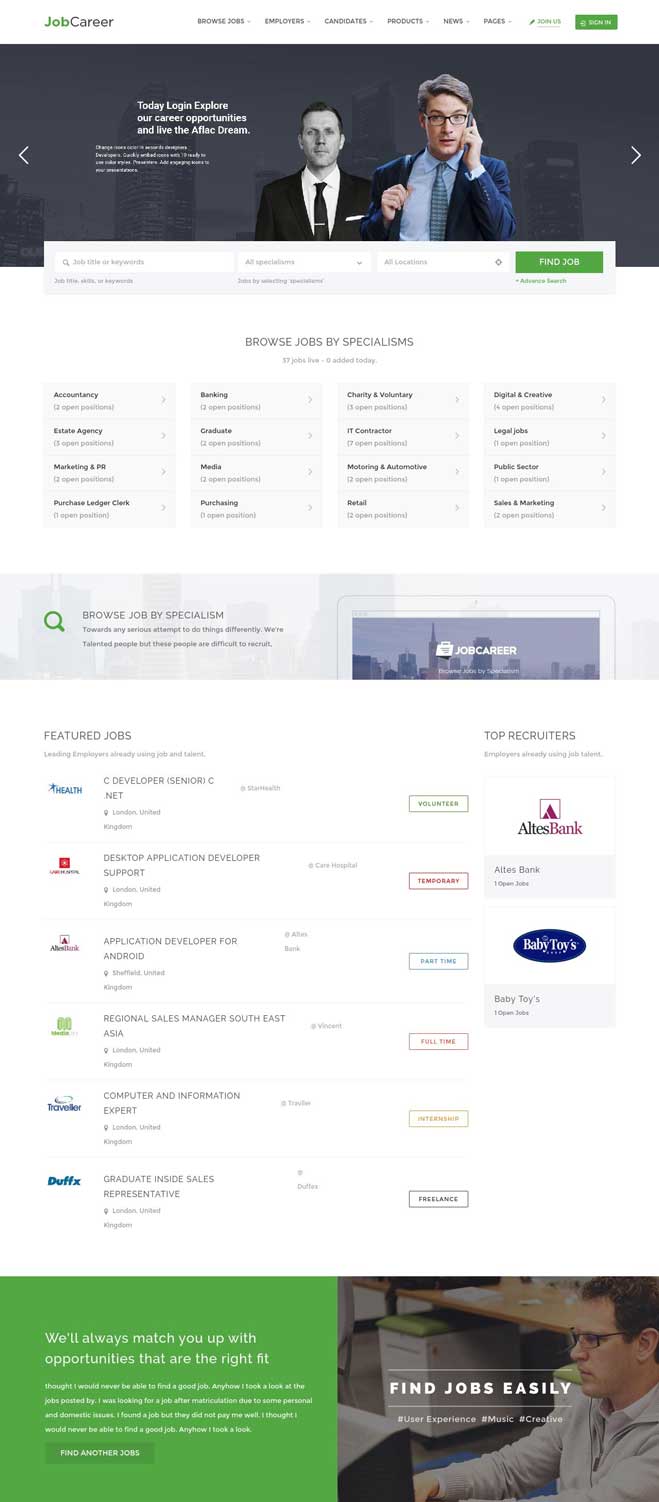 JobCareer is a new Job Board wordpress theme released by Chimp Studio. This spectacular user friendly JobCareer theme is very suitable for employment agencies and recruiters to seeking out talented applicants. It is fully customizable theme with unlimited color's, font variations and countless of other options to tweak your website. This theme packs simple job management tools that allow to sort listings based on location, job type, category and other parameters.
Jobmonster – Job Board WordPress Theme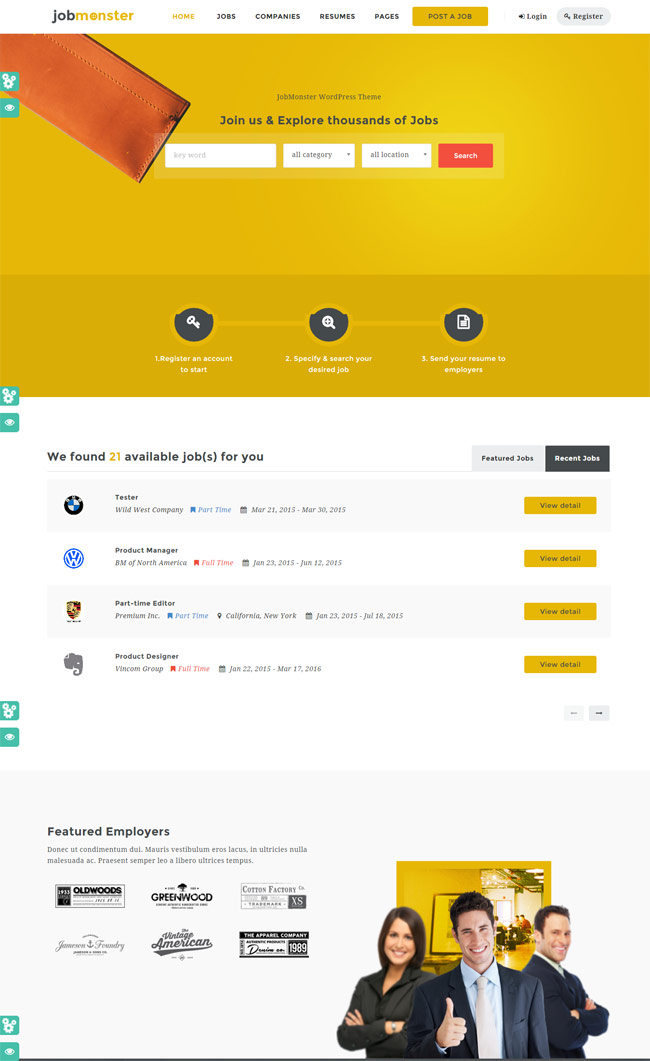 Job board or job portal websites require multiple specific business functions. Crafted with understanding of the business, Jobmonster – Job board WordPress theme was born to be the bridge that connects employers and candidates fluidly. Appear gorgeous and aesthetic, the theme was tailor with dedicated care to every small elements!
Profession – Job WordPress Theme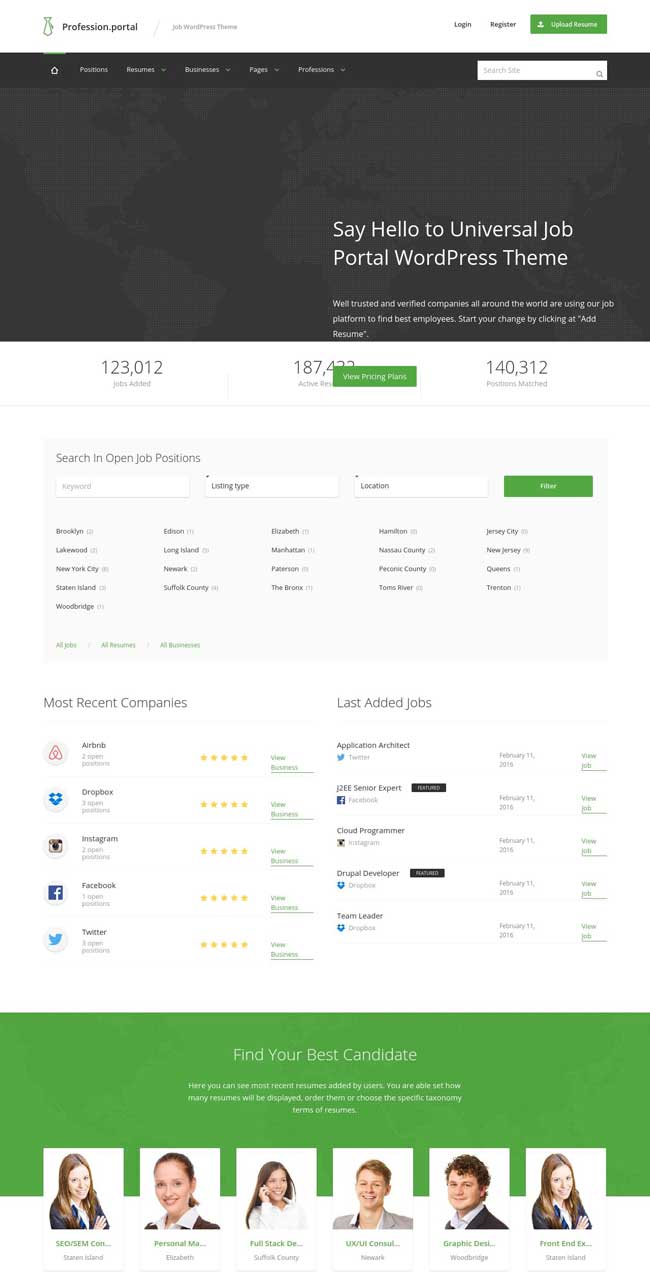 Profession is highly configurable job portal WordPress theme. With the clean and minimal layout offers great user experience. All functionality is bundled with theme so there are no hidden fees or expenses for third party plugins to have same functionality like the demo site.
Jobplanet – Responsive Job Board WordPress Themes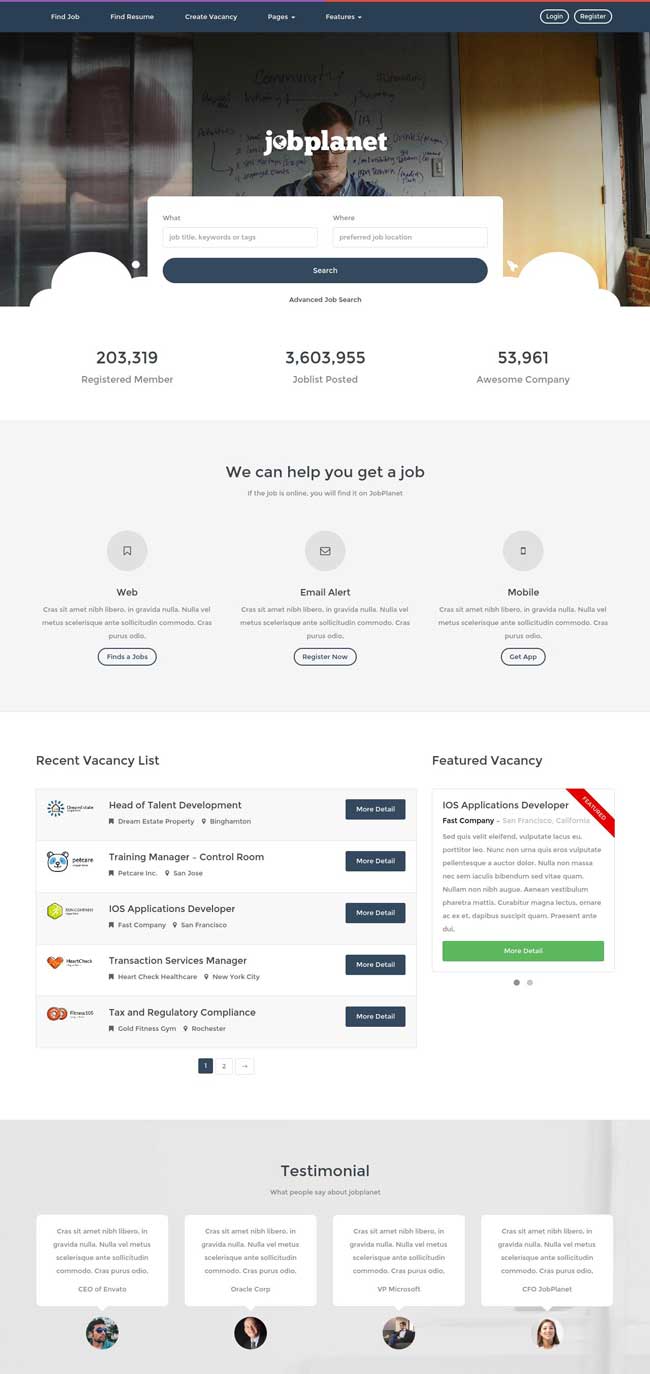 JobPlanet is a full stack job board and job portal theme for WordPress. Unlike other themes that require you to buy other plugins to build a full functioning site, Jobplanet just works. No need to buy anything else, Jobplanet works on its own, check out our demo site to see for yourself. Jobplanet is perfect for recruiters, employment agencies or any business that requires employment listings.
Jobseek – Job Board WordPress Theme

Jobseek is a fully responsive Job Board WordPress theme dedicated for recruiting agencies and human resources. It's a perfect website to offer your clients career evolving, new projects for freelancers or just great chances of employment. Jobseek is loaded with options, both for recruiter and for candidates. Recruiters and companies can post, edit and manage job offers and company profiles and candidates can do the same things with their resumes.
Jobera – Job Portal WordPress Theme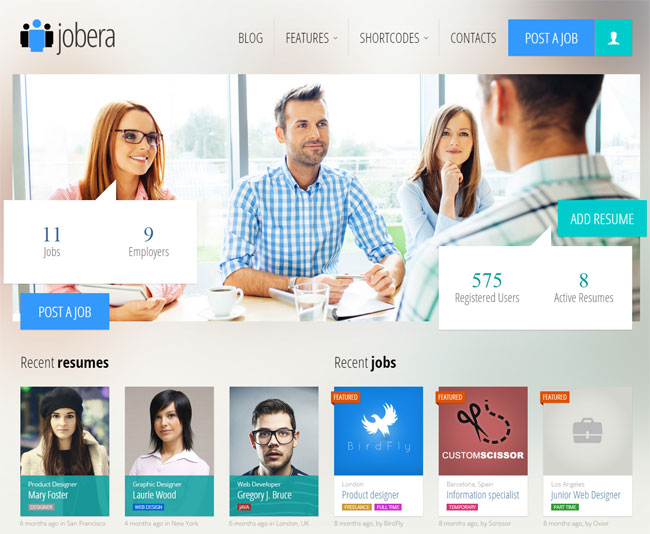 Jobera is a job portal WordPress theme that allows you to create a useful and easy to use job listings website.  Jobera is compatible with WP Job Manager – Resume Manager add-on. Job seekers can list their resume covering past experience, education, skills, and specialities. A separate section for browsing resumes is visible and even searchable. With the job search market so hot, now is the time to capitalize!
Careers – Job Portal & Candidates WP Theme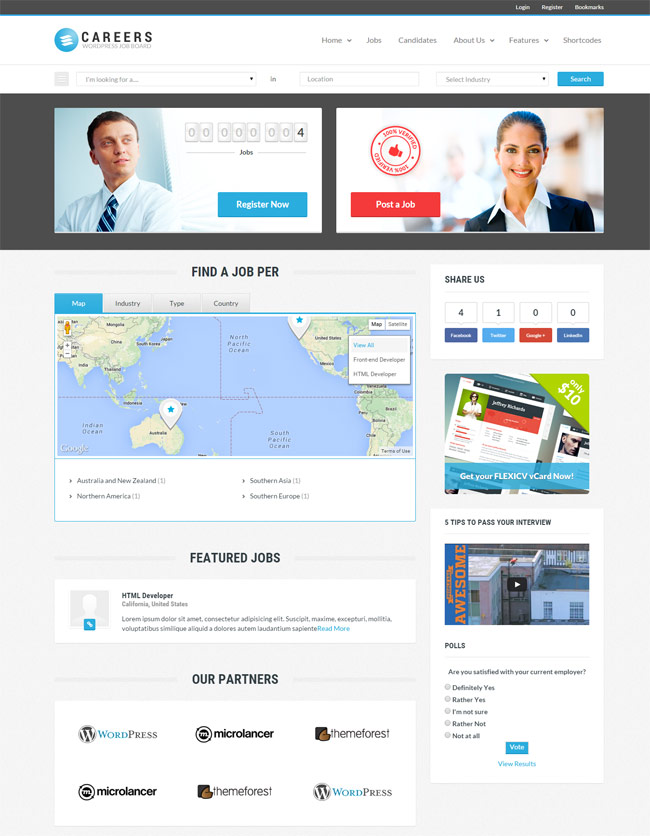 Careers is a HR Portal WordPress Theme that is ideal for running a Job Portal WordPress theme and a Candidates Database WordPress theme. Careers offers a wide range of tools that put together recruiters and candidates via an advanced job search criteria and a candidate & job management system!
Worker – The Working Mans WordPress Theme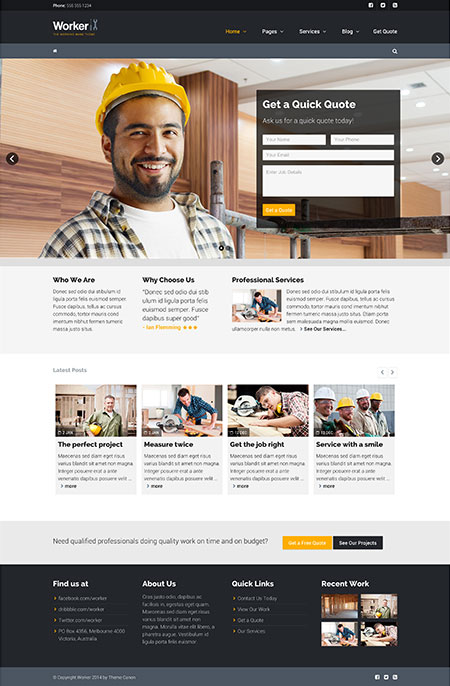 The working mans theme is a complete flexible theme designed for trades and labourers. A quality designed multi-page multi-purpose WordPress website template, builders, painters, plumbers, landscapers, cleaners, electricians and basically any working class job. Worker is clean, minimal, modular and flexible making it amazingly friendly and customizable!
Jobify – WordPress Job Board Theme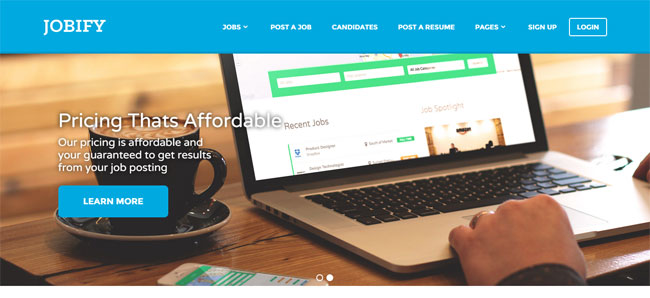 Creating a job listing website has never been easier with Jobify — the easiest to use job board theme available. Create a community of employers and prospective employees. Simple live searching and filtering makes finding relevant jobs easier than ever. A fully customizable homepage means you control the layout of your website. Charge a fee for job listings, and easily monitor and approve submissions. WordPress may be the part that takes the longest – installing the plugins and Jobify is fast and easy. You'll be connecting businesses with people actively looking to fill positions immediately.
WPJobus – Job Board and Resumes WordPress Theme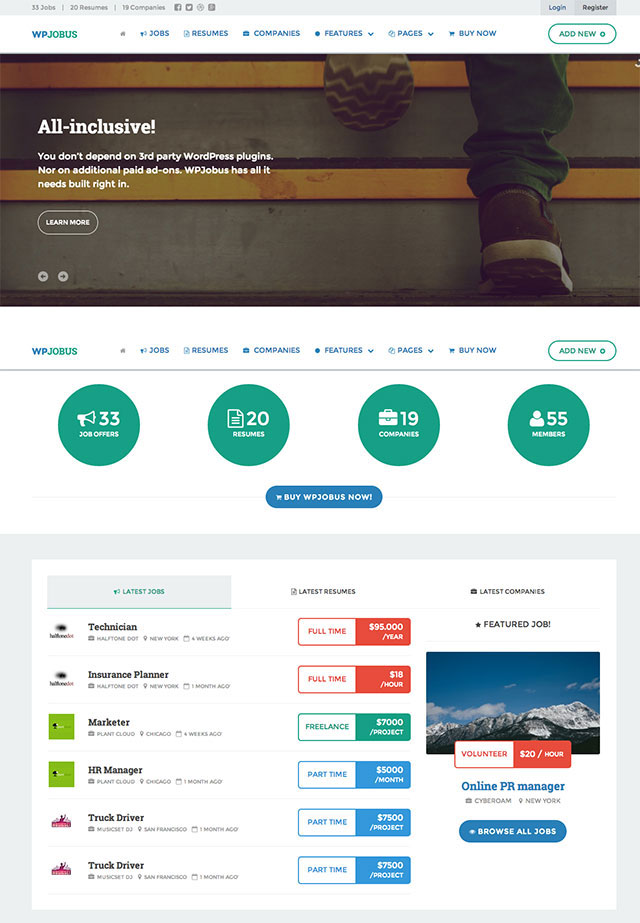 WPJobus has been designed to make it as easy as possible to build a job board portal website with WordPress. It is fully responsive and bundled with brilliant features such as Google Maps and AJAX search. With its sophisticated directory function, you are able to put up a professional job board portal where consumers can browse, search and filter entities like jobs, companies or resumes.
JobEngine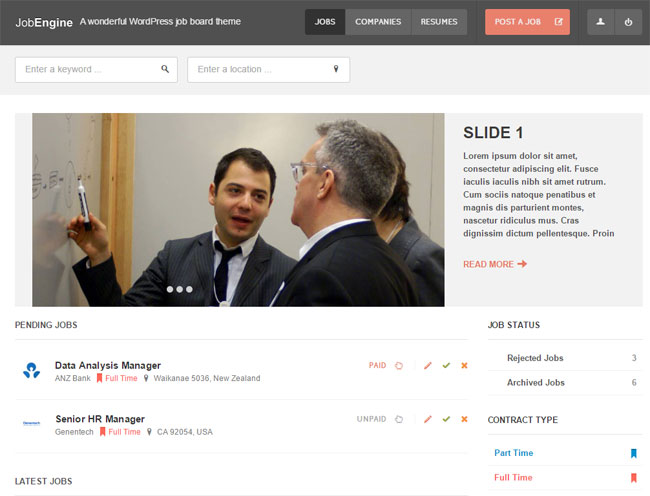 JobEngine is a clean, modern and highly customizable WordPress theme that combines powerful tools with a simple user experience. This theme packs s simple job management tools that allow to sort listings based on location, job type, category and other parameters. JobEngine is optimized for dozens of payment options and currencies to bring your listing website globally. The theme has plenty of other cool features that I haven't seen on other themes and it is worth to see their demo to understand how well crafted it is.
JobBoard – Responsive Job Market Theme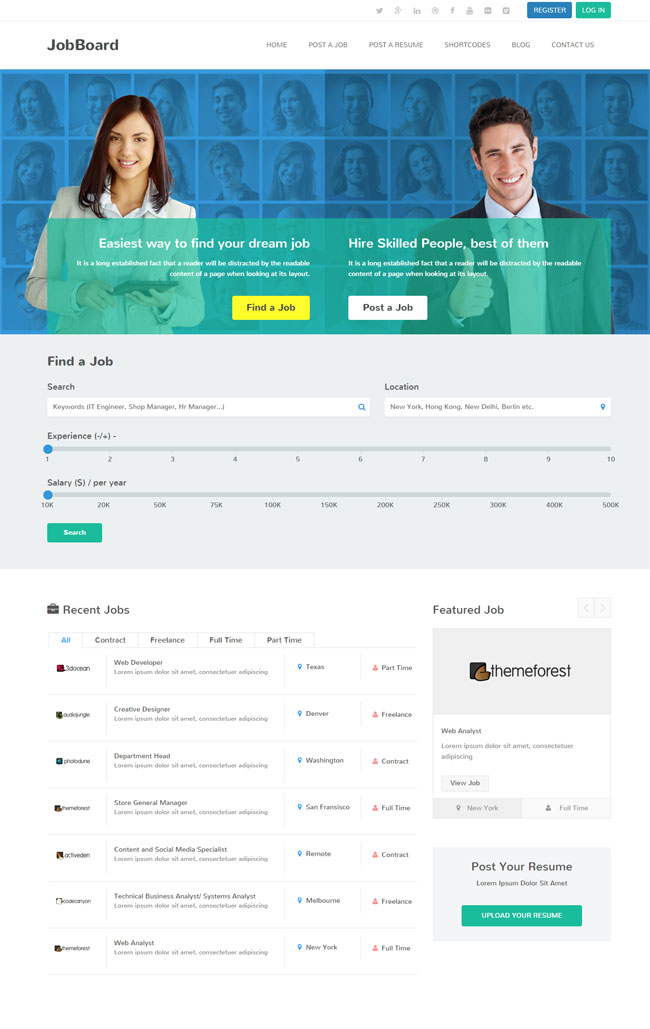 JobBoard is a job listing, job directory or job marketplace WordPress theme which has nice, clean, simple design with tons great premium features: responsive layout, frontend submission, advanced job search functions, paid job listing with Paypal payment and much more.
PetSitter – Job Board Responsive WordPress Theme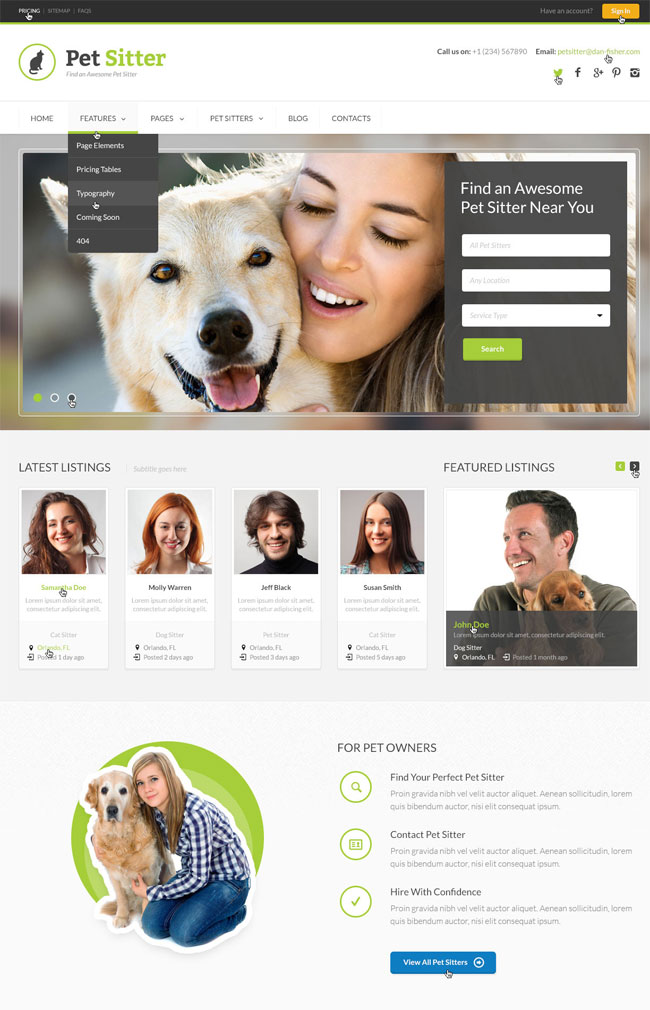 PetSitter is the perfect choice for anyone creating a website to list job vacancies related to pets or pet oriented sites.
JobRoller – WordPress Job Board Theme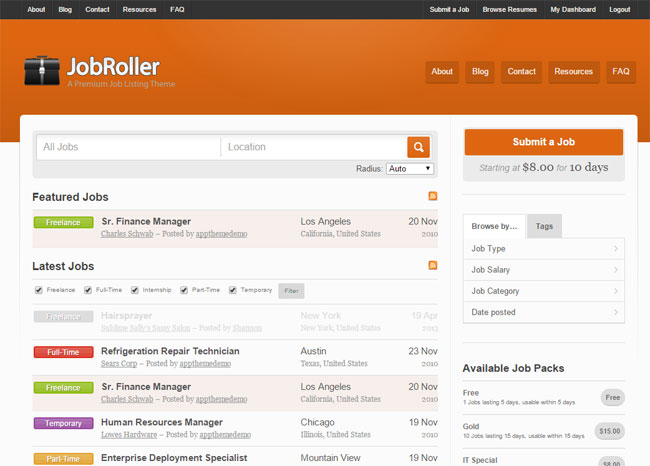 JobRoller is the most popular job board theme for WordPress. Our feature-rich application theme was built for ease-of-use and tight integration with WordPress so you'll be online, selling job listing space, and accepting new resumes within minutes.
It includes separate portals & tools for both job seekers and employers – everything you need to quickly deploy and establish your own online recruitment business!
Nine to Five – Premium WordPress Jobs Theme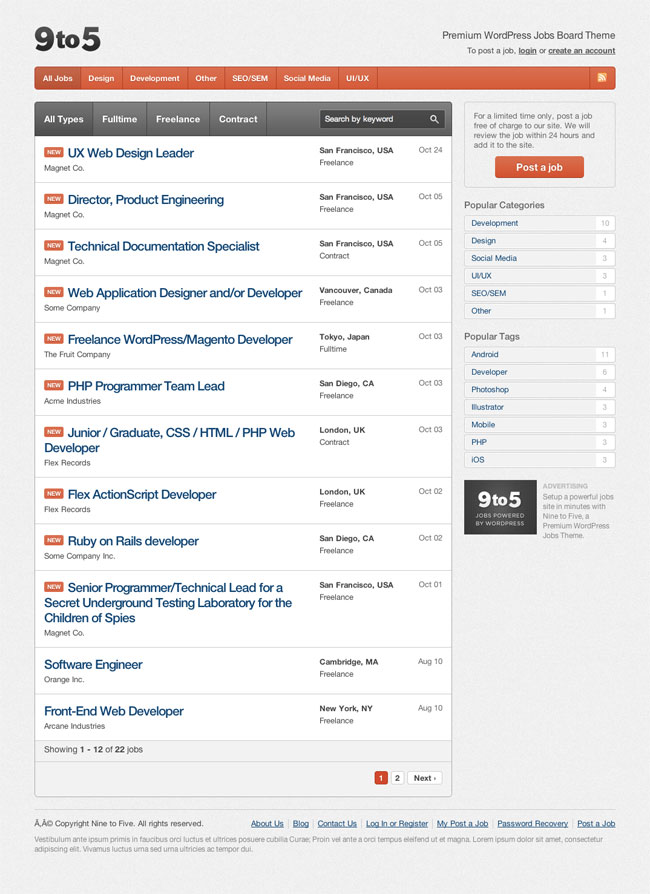 Nine to Five is a clean, simple and powerful job listing theme that features over 50 customization options that allows you to create the job board website you have always wanted. The best thing is that you don't need to learn new platform since it is based on pure WordPress. It is highly customizable theme and can be tweaked to support any currency, any payment options and much more. Additionally this theme has Google Maps integration, advanced sorting options, SEO and translation ready layout. This is the cleanest yet one of the most powerful job board theme.
Job Board – Ultimate job directory WordPress theme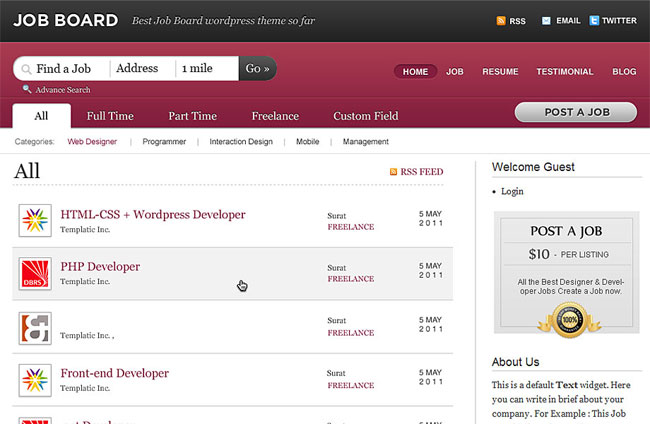 Job Board from Templatic is an all-in-one app-theme for building a job directory website with WordPress. After the 1-click installation, both jobs and resumes can be created and managed on the site, with custom categories available for organising both types of content more effectively.
Job listings can also be organised using the included job types, however users are free to create their own additional types for creating a more relevant structure for their site's listings. As job listings are submitted via the frontend submission forms, the forms can be edited to include any additional fields that are required for handling the type of listings your site features.
Jobsapp – Job Board WordPress Theme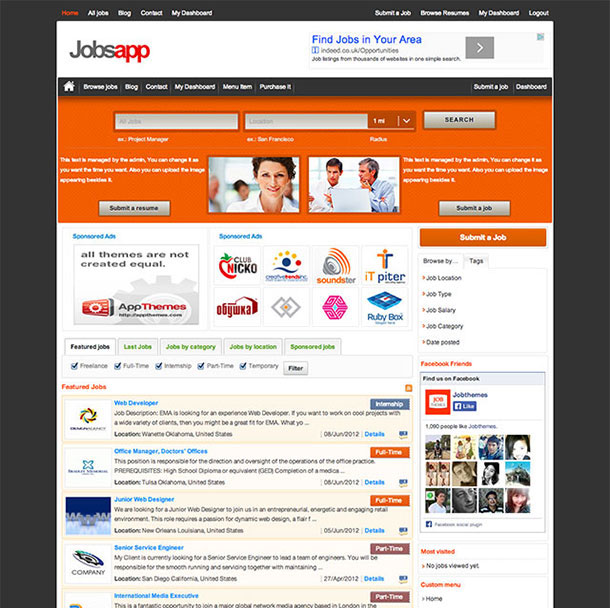 Jobsapp is a responsive premium JobRoller child theme , it comes with crafty design and featrures that will make your job board or blog truly stand out.
Its main peculiarity is to make from JobRoller an authoritative yet creative, professional and easy to navigate job listing website.
Jobpress – Job Portal WordPress Theme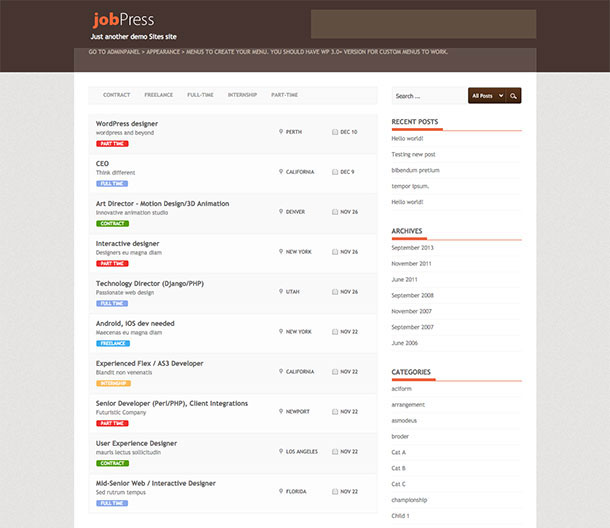 Jobpress is a very special theme from fabthemes. With this theme you can host your own Job board for free. Registered users can submit job listings on your site and an admin can review and publish it.  This theme is WordPress 3 ready with features like Custom menu, custom post types, custom taxonomies, Custom page templates, widgetized sidebar, and it includes 2 custom widgets and theme option page.
Babysitter – Responsive Job Site WordPress Theme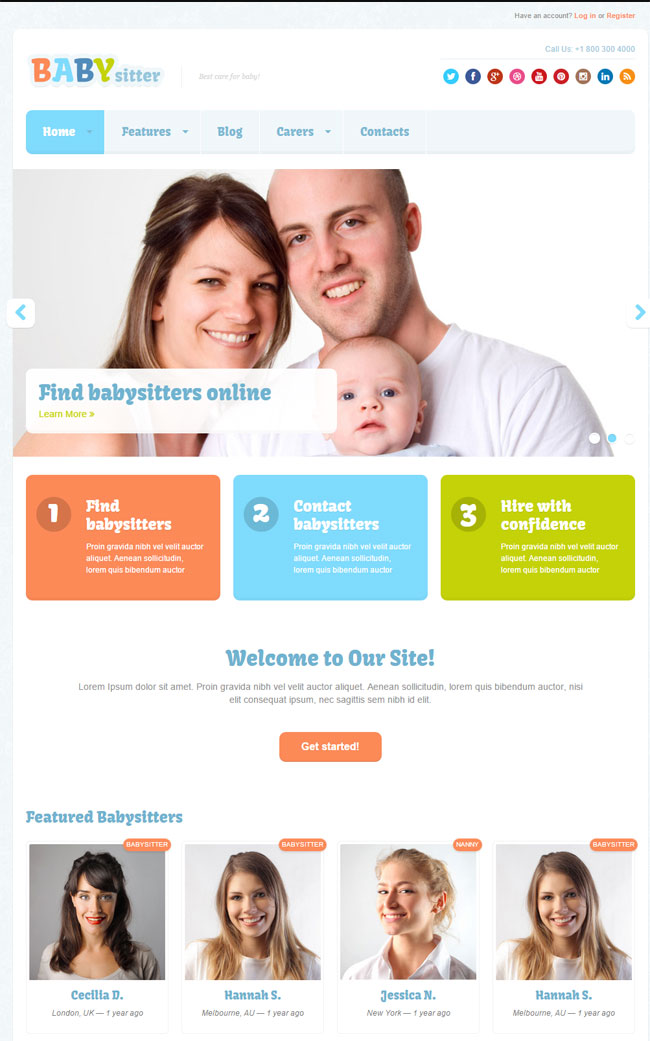 Babysitter is a flat, clean and responsive theme. It is suitable for babysitters/nannies site, a mom's blog or other baby oriented sites. Babysitter Theme can be a great starting point for your Job Site for babysitters/nannies.