5 Must-haves for your User-Friendly Magento Store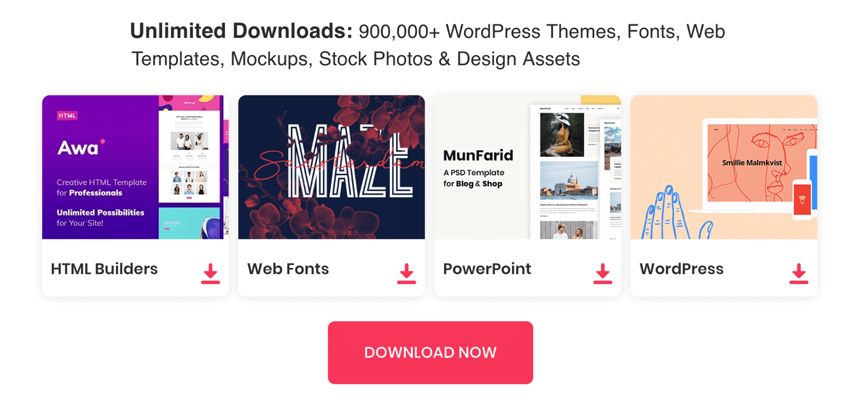 Hopefully there is no need to go into the depth of reasoning why a user-friendly layout of your Magento online store is a vital necessity for the business. As long as the technology progress simplifies the whole matter for the customer just to googling a shop that has a wanted product on sale, the client won't tolerate the webpage that is unfit for using. No trader wants his Magento store tab to be closed for good, so it's high time to point out those absolute must-haves to stuff your page with and make the customers loosen their purse-strings.
Here are 5 ways turning your User-Friendly Magento Store:
1. Haute Couture
In the beginning there was a design. And it was both eye-catching and properly structured. The images of your products should be of a high quality and, surely, they should match the product the customer gets. It's great when customers have an opportunity to zoom product pictures and see the details, there are different extensions that help to achieve that like Product Color Swatch or Product Zoom.  After all, they can't touch products so their visual presentation should be at a high level.
But design is not only about the exterior. Avoid creating an advantageous situation by making your customer go into time-consuming search for a wanted item. It should be a matter of a few clicks (maximum 3, ideally) and seconds. So make sure the structure of the webpage is transparent even for a newbie in shopping online.
2. Social Network Integration
Social Networks rule the world. People share their interests, make friends, read the news and learn about the latest trends. So why not use such a playground for promoting your product. Those who have a Facebook account enjoy 200-300 friends on the average, whom they can advise your service. And think about Twitter, Pinterest, Google Plus and the like, which can attract a bunch of potential clients on a regular basis.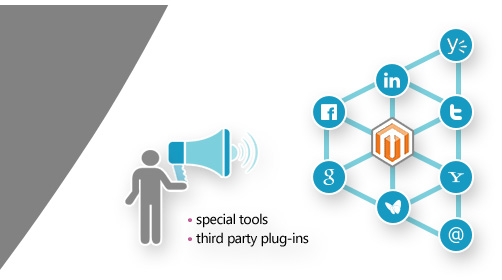 But at the same time, you should place share buttons of the social networks relevant to your industry. For example, Pinterest is great for sharing pictures of clothes and jewelry but not very suitable for stainless steel tubes.
3. Convenient Shopping Cart
Shopping cart is with the customer throughout his visit of your online store. If you want it to be filled to the top with a successful conversion, you need to make it as convenient as possible. Ajax is of great help there as it doesn't distract a customer from shopping with page reloads.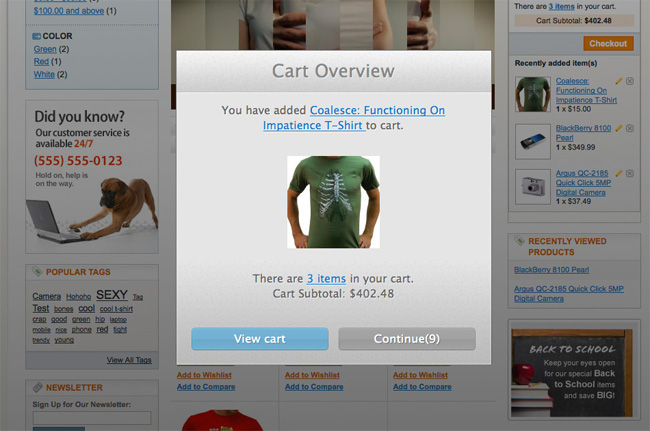 There are Ajax Shopping Cart extensions that also give your customers a chance to enjoy the cart overview dialog, where all the added products can be seen and also the current subtotal is provided to make it easier for the buyer to follow his expenses.
4. Variety of Payment Gateways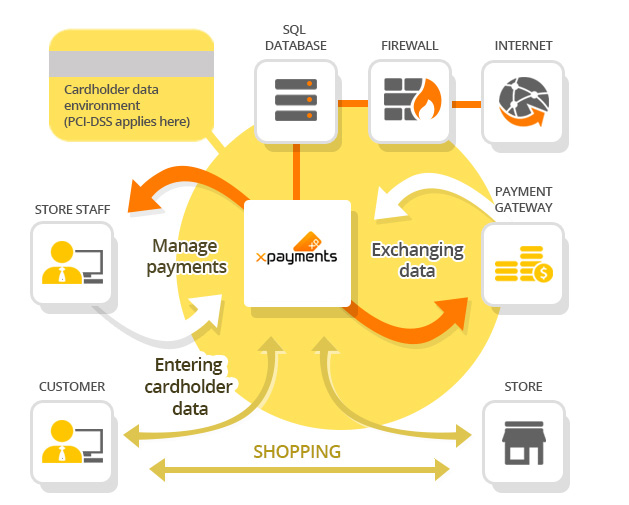 If your payment options are fit only for card-holders of a particular bank, you automatically drop off the honeypot of clientele. Organize it so that the customer can choose a payment gateway he trusts. Though PayPal is a renowned option, it's not the only one.
5. Security
If the checkout process requires submitting personal information, provide guarantees that it will remain safe and sound and will never cross the borders of your webpage.
I'm sure each of us has some experience in online shopping. So imagine you are a new user and go to your site, follow all the needed steps and complete an order. Ask yourself: is each step obvious? Are there any distractions? Are products presented and described well? Answering these questions will give you a fresh look and some useful information that will help you make steps to more user-friendly and conversion-oriented online store.