15 Free WordPress Video Plugins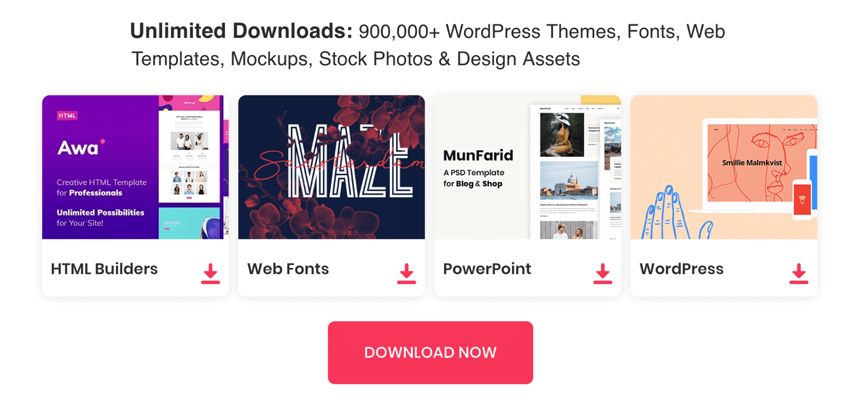 WordPress Video Plugin enables you to configure and embed audio and video content through your WordPress website. Wordpress Video Plugin is very important for every website to showcase their products or profiles. There are hundreds of wordpress video plugin but i just introduce best and popular 15 free wordpress video plugins.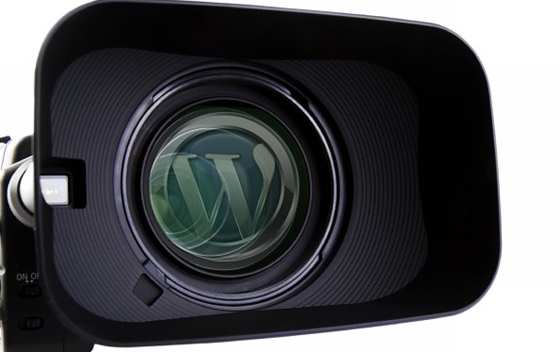 You may also like:
Below is Free WordPress Video Plugins that i collected for wordpress site. Enjoy!
Free download 15 WordPress Video Plugins
1. JW Player for Flash & HTML5 Video
The JW Player WordPress Plugin enables you to embed Flash and HTML5 audio and video, plus RTMP and YouTube streams, on your site using JW Player 6.

2. VideoPress
The VideoPress plugin allows blog administrators to upload new videos to their WordPress.com video account and manage existing videos from the convenience of their self-hosted WordPress.org blog's administrative interface. Authors can add any VideoPress video into a blog post through the use of a simple shortcode and customizations.

3. Video Embed & Thumbnail Generator
The plugin adds several fields to any video uploaded to the WordPress Media Library. Just choose a few options and click "Insert into Post" and you'll get a shortcode in the post editor that will embed a flexible, responsive HTML5 video player with Flash fallback for unsupported browsers, and a preview image.

4. Cool Video Gallery
Cool Video Gallery is a Video Gallery plugin for WordPress with option to upload videos, attach media files, add Youtube videos and manage them in multiple galleries. Automatic preview image generation for uploaded videos using FFMPEG library available. Option provided to upload images for video previews. Supports '.flv', '.mp4', '.mov', '.m4v' and '.mp3' video files presently.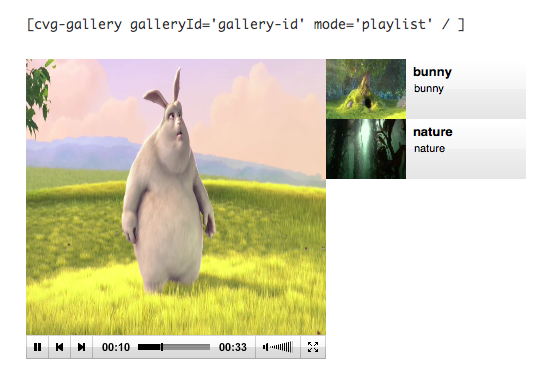 5. Video Sidebar Widgets
A collection of sidebar widgets for displaying Flash Videos from 14 video sharing networks. Video networks includes Youtube, Vimeo, BlipTV, Google, etc. This plugin consist of 2 widgets and 1 TinyMCE editor button.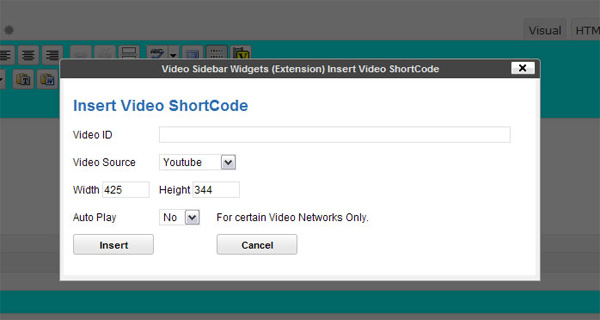 6. Kaltura All-in-One Video Plugin for WordPress
This is not just another video embed tool – it includes every functionality you might need for video and rich-media, including the ability to upload/ record/import videos and publish them directly to your post, enable video comments, centrally manage and track your video content. You will instantly enhance user engagement on your WordPress site by enriching it with video. Leverage the full power of our Online Video Platform: superb playback, audience engagement, monetization, video management, social sharing, mobile and tablet delivery and more. Kaltura will handle all the heavy lifting in the back-end, including transcoding, storing, and streaming of your video content.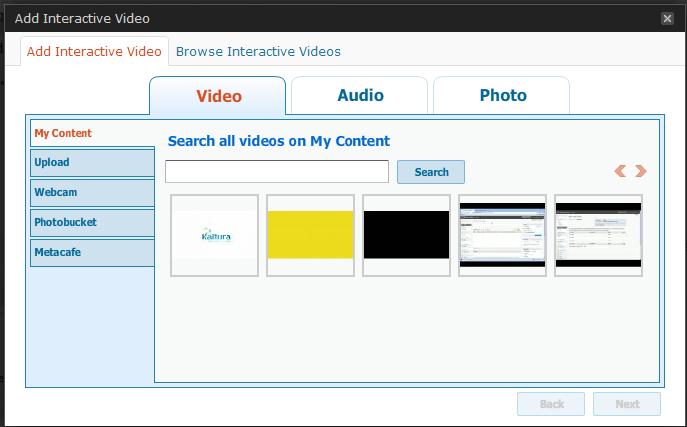 7. Viper's Video Quicktags
Just simply click one of the new buttons that this plugin adds to the write screen (rich editor included) and then paste the URL that the video is located at into the prompt box — easy as that. You can fully configure how the videos are displayed (width, height, colors, alignment on the page) and much more. Your site will even stay (X)HTML valid unlike with the code provided by most video sites.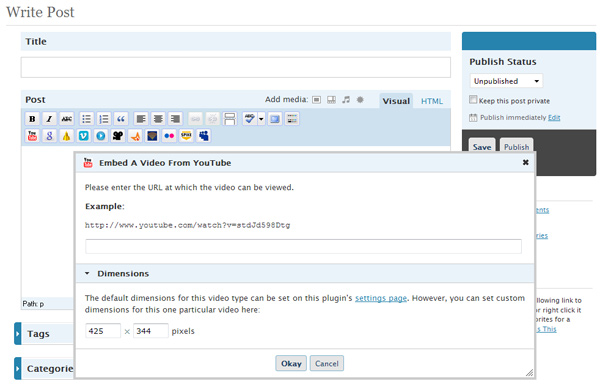 8. Video Thumbnails
Video Thumbnails makes it easy to automatically display video thumbnails in your template. When you publish a post, this plugin will find the first video embedded and locate the thumbnail for you. Thumbnails can be saved to your media library and set as a featured image automatically. There's even support for custom post types and custom fields!

9. MediaElement.js – HTML5 Video & Audio Player
Video and audio plugin for WordPress built on the MediaElement.js HTML5 media player library. Provides Flash or Silverlight fallback players for non-HTML5 browsers. Supports iPhone, iPad, and Andriod. Supports MP4, OGG, WebM, WMV, MP3, WAV, WMA files as well as captions with WebSRT files.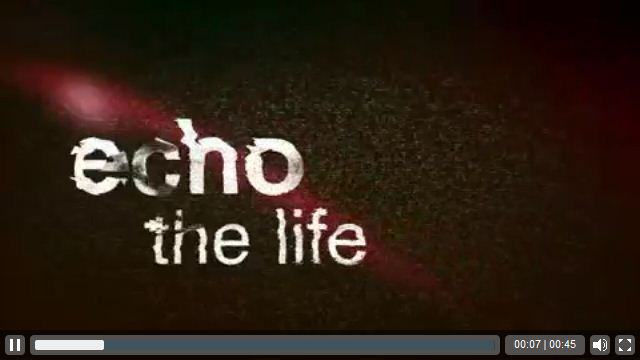 10. Stream Video Player
Stream Video Player for WordPress is by far the best and most complete video-audio player plug-in for WordPress with XML Playlist support and subtitles, Easy to use with a tag generator in the editor, support for viewing on iOS and Android, support for YouTube and Pseudo-Streaming so you can randomly seek any place of your videos without having to load the entire video before.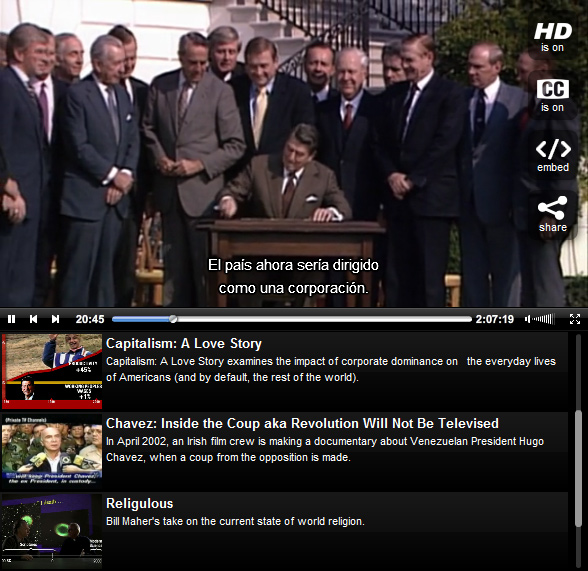 11. Post video players, slideshow albums, photo galleries and music / podcast playlist
No need for multiple plugins for your WordPress media. Cincopa is The only plugin you need for all your media needs. Use Cincopa to easily add videos, photo galleries, slideshows, music and playlists and much more. Enjoy more than 40 designed skins for slideshows, video players, Cooliris, Lightbox and many more.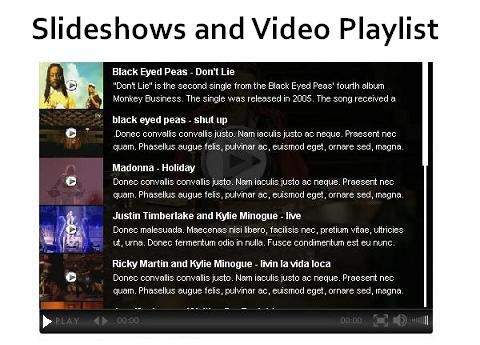 12. SZ – Video for WordPress
Plugin for inserting a video player inside of WordPress posts or pages by using simple shortcodes.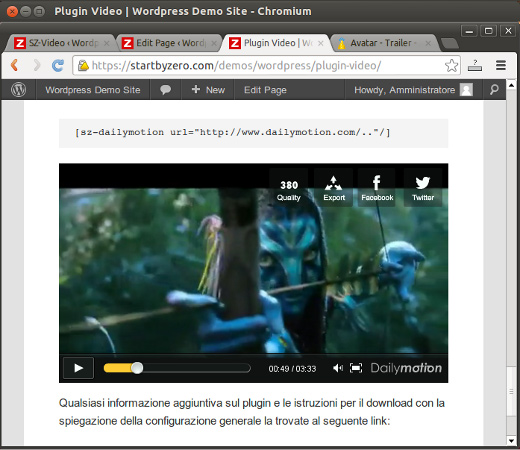 13. WordPress Video Player
Spider Video Player is a WordPress video plugin that allows you to easily add videos to your website with the possibility of organizing videos into playlists and choosing a preferred layout for the player. Spider Video Player is one of the best WordPress video players available in WordPress plugin directory. This WordPress Video Player provides a convenient user interface, incorporating all the common features for video players including video quality selection, sharing, full screen, shuffle etc. Moreover, you have the option of designing different themes for the video player by customizing each feature available. This is an optimal video player solution for your WordPress website, providing effective integration and high level of customization.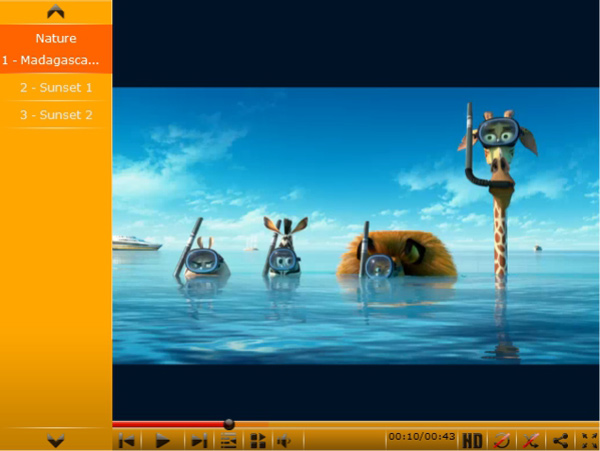 14. Secure HTML5 Video Player
A video plugin for WordPress built on the VideoJS HTML5 video player library. Allows you to embed video in your post or page using HTML5 with Flash fallback support for non-HTML5 browsers. Settings can be easily configured with a control panel and simplified short codes. Video files can be served from a secured private directory or from an Amazon S3 compatible file storage service. Youtube or Vimeo video may be used as a fallback mechanism, or as primary videos, with HTML5 videos acting as fallbacks should the posted videos go away.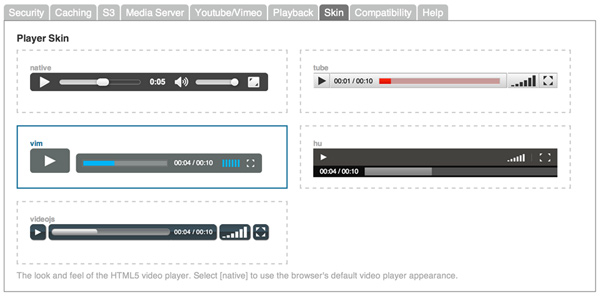 15. EZWebPlayer.com WordPress Video Plugin
This plugin is connected to the EZWebPlayer.com online video platform to help make managing videos easy!