25+ Best HTML5 Game Engines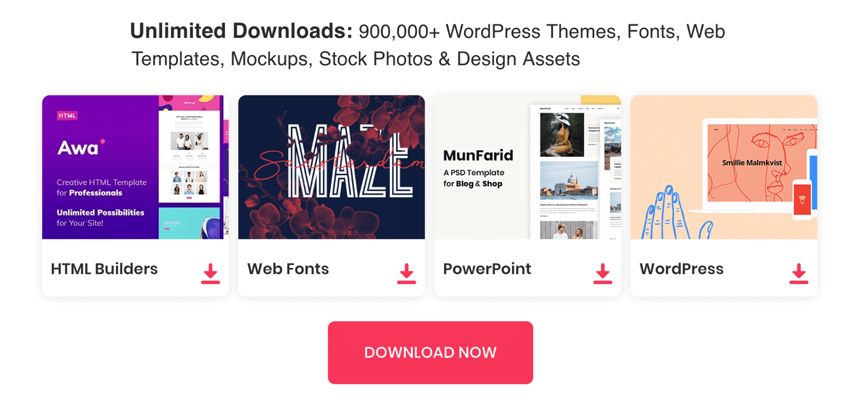 We have been searching the Best HTML5 Game Engines for developers. Check it out and figure out which one might be best Game Frameworks for you.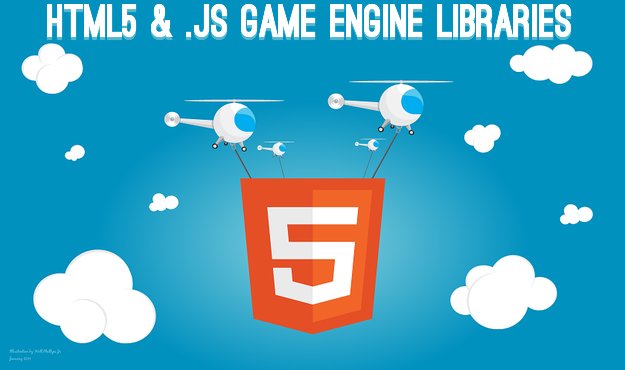 Building a game from scratch is not always a good idea, so better look around and find yourself the framework you'll be comfortable with which will speed up development time.Below We will cover some of the most popular HTML5 game frameworks. So, let's get right into the list of the best engines and frameworks for HTML5 games.
Canvas Puzzle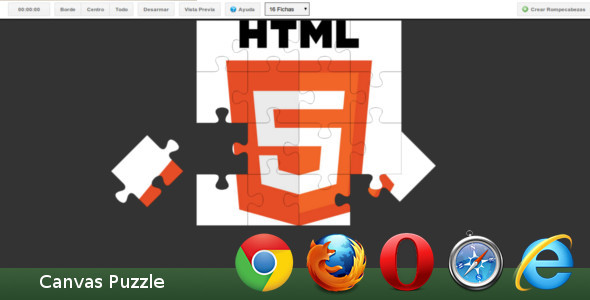 The first HTML5 game in codecanyon, a full customisable an easy to implement HTML5 jigsaw puzzle
Word Search Game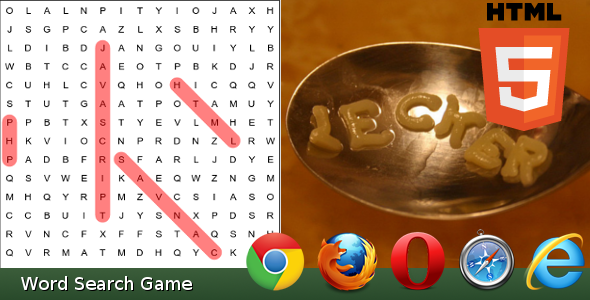 Create easily all the puzzles you want thanks to the admin interface, No Installation required, just upload the script and start using it right away
Mahjong Solitaire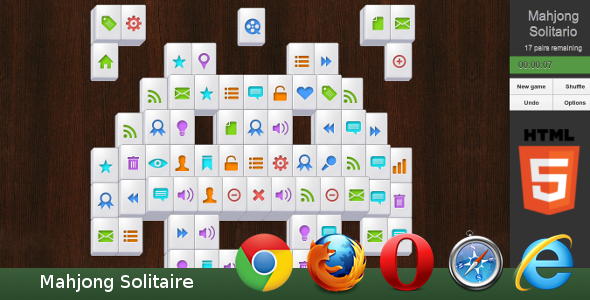 Play the classic Mahjong solitaire in your browser, with four maps and three different styles of tiles
ndiara and the Skull Gold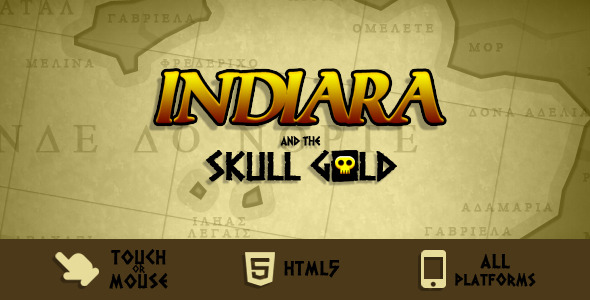 The adventure is starting! Meet and play with Indiara, a girl who loves to collect ancient artifacts. Indiara now have to get 8 gold skulls that are in a cave full of traps! And what's worse, has a gigantic rock that pursues Indiara! You will escape the cave? Indiara is a fun game with excellent graphics, with 8 levels which increase the difficulty. Guarantee hours of fun! The game was made using the program Construct 2. Use the most stable version of the program. If you want to edit the game, you will need to have a license of the program. But to edit the images, just replace the folder that the images are.
Sliding Puzzle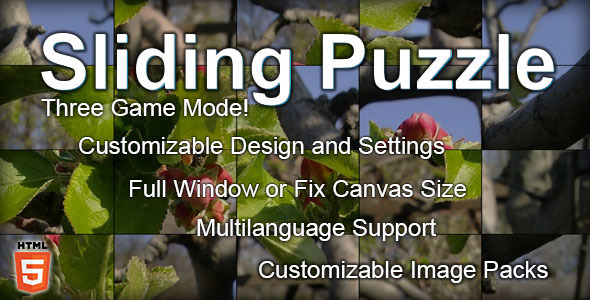 Sliding Puzzle is a simple puzzle game, which has three game modes: classic, challenge and fun.
Game Christmas Furious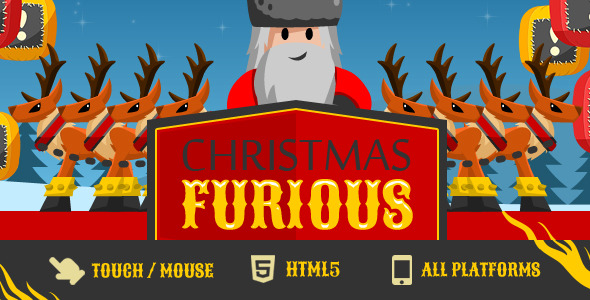 This year Christmas will be furious! Many balloons invaded the North Pole, and Santa has to run to catch the gifts. But he changed his sleigh, and he is now fast and furious! Help Santa to dodge the balloons and ending with the highest number of gifts. You can pass all the levels? Christmas Furious is a fun game with excellent graphics, with 6 levels which increase the difficulty. Guarantee hours of fun!
HTML5 Slot Machine: Jackpot 777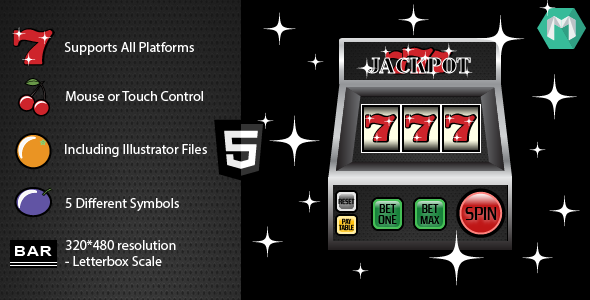 It is a 'slot machine' game created with HTML5.
Breakout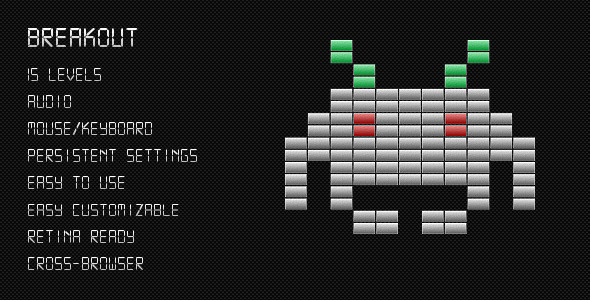 Player controls the paddle which prevents a ball from falling from the playing field, attempting to bounce it against a number of bricks. The ball striking a brick causes the brick to disappear. When all the bricks are gone, the player goes to the next level.
Sudoku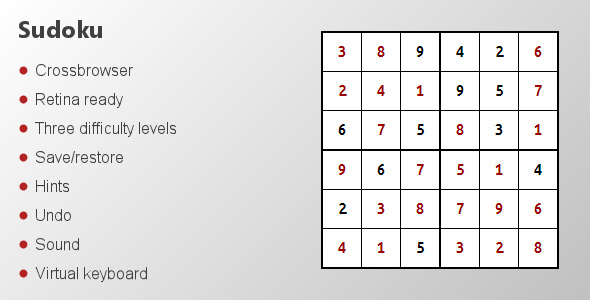 Sudoku is a logic-based, combinatorial puzzle. The objective is to fill a 9×9 grid with digits so that each column, each row, and each of the nine 3×3 squares that compose the grid contains all of the digits from 1 to 9.
Tower Defense html5 game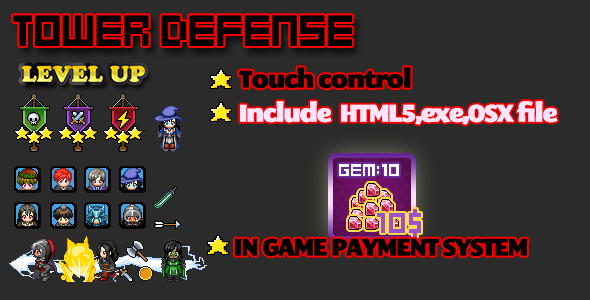 Touch or mouse Control Select and set the unit. kill the enemy,defense home. same time touch can pick up coins. Recommend use chrome to play.
Angry Finches – Funny HTML5 Game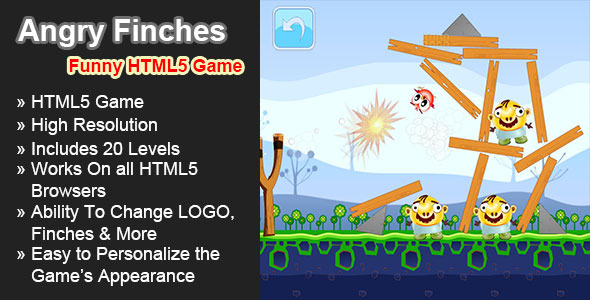 In this game you can choose! It means that you can choose your desired birds according to its unique abilities and your needs and complete each level in your own way and by using your creativity.  This Game includes 20 levels. There are 4 different kinds of finch in this game with their own unique abilities and features.
Catch a Star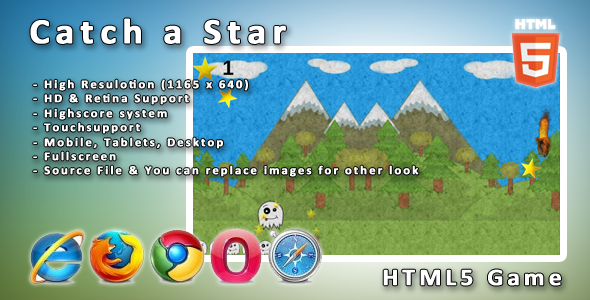 Toch right or left to move the little ghost. Catch so many stars you can. Everytime you catch 10 stars, the difficult level increase.
Coloring Book – HTML5 Game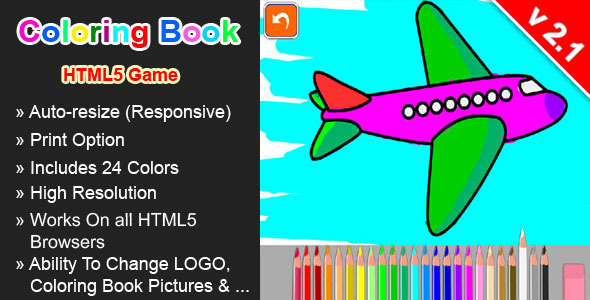 This game is a coloring game and can be very interesting for children. It has 9 pictures (each time 6 of them are shown randomly) and you can choose one of them and then paint it. You have 24 colors and you can also change the size of pencils. You can change the size of pencil by scrolling mouse's will or touching its icon on the screen. It is compatible with touch devices and has auto-resizing feature.
Anti-Gravity html5 android Game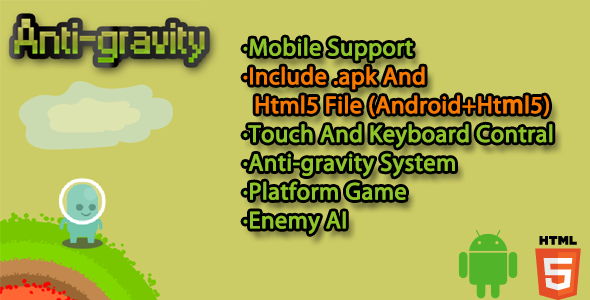 Sudden Birds – HTML5 physics game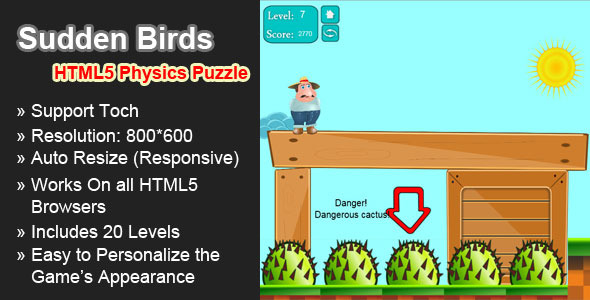 Sudden Birds is physics puzzle game. In this game, you must help the farmer character of the game to reach the ground by picking boxes that are beneath his feet. This game has 20 levels and all graphical elements of the game can be easily changed. This game is completely responsive and its resolution will automatically change according to the screen size of mobile platform or desktop.
HTML5 Tetris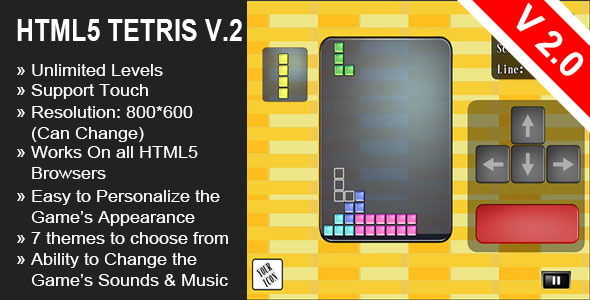 Seven Senses – HTML5 Match-3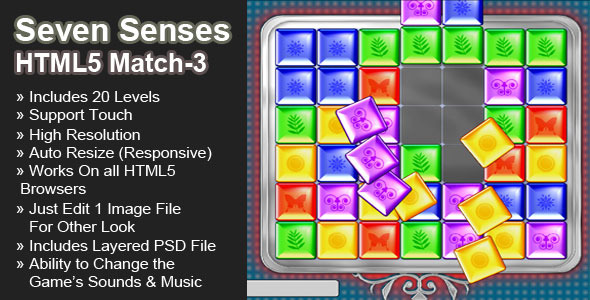 In this Match-3 game, you have to become more powerful by matching the tiles with same color. Each time that you match tiles with the same color, your progress bar for that color will advance a little and after some time you will level up in that color. Each color has its own special power and by leveling up, you can improve their powers and this is necessary for advancing throughout the game.
HTML5 Tic Tac Toe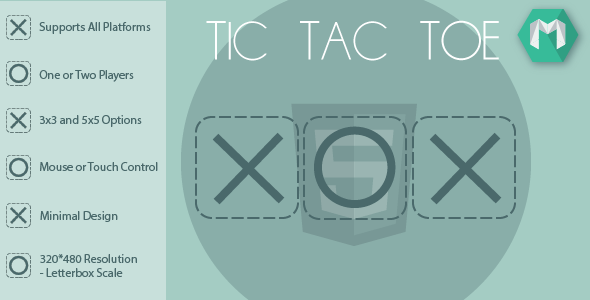 It is a classic 'Tic Tac Toe' game created with HTML5.
SpeedBall Pong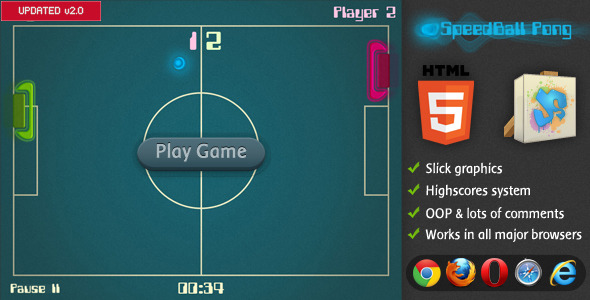 This game is modern version of the classic Pong Game from the old days. The game has the same rules and mechanics but comes with modern graphics, high scores system and it works on every browser that has support for HTML5. The game comes with complete source code fully commented and explained. Also the PSD file with all the graphics is included if you need to change anything. Also the game comes with a quick installation script for easy installation on a web server with complete steps on how to use it.
Angry Potato html5 game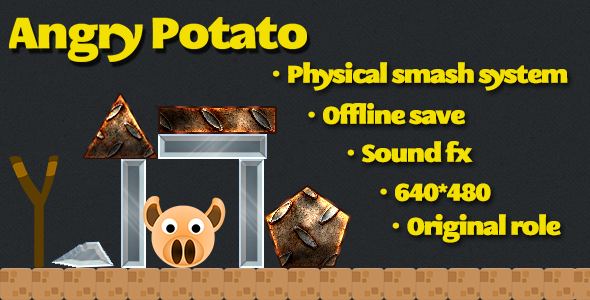 Touch Control the slingshot launch the potato,destroy the pig,and get the starsBe careful not to fall into the water ·Best to use chrome to play
Gem miner html5 game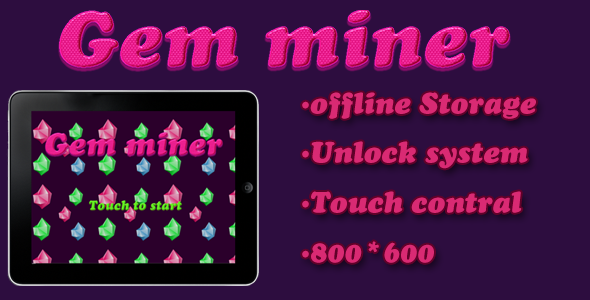 Gathering items game Template, Jquery & Tweenmax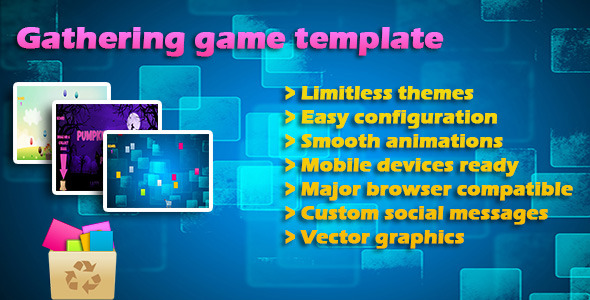 Gathering games are games that the player is required to gather all of the falling objects before they hit the "ground", this is done by dragging an item horizontally that virtually collects them
Warehouse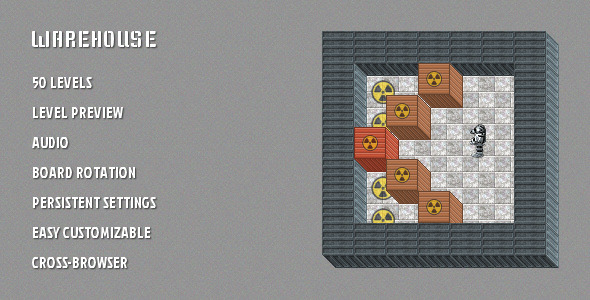 You are storekeeper at the warehouse of nuclear waste. Your job is to organize the waste boxes to the right place. Sounds simple?
Customizable HTML 5 Game 1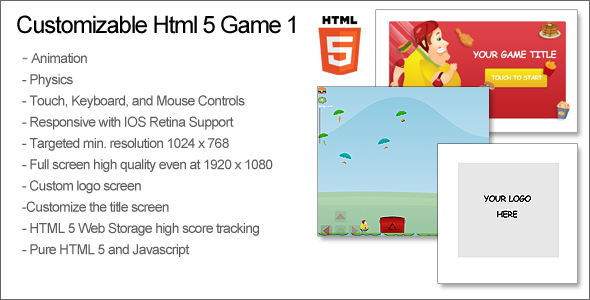 A fully animated HTML 5 game ready for you to add your own logo and give it a unique name. Full documentation included and deployment to your server is effortless as everything you need is contained in one directory. The main character in the game is a jovial fellow who has a taste for junk food. The main objective of the game is to eat the junk food that drops from the sky on parachutes. When a junk food item is eaten, the character receives points and energy.
Tic Tac Toe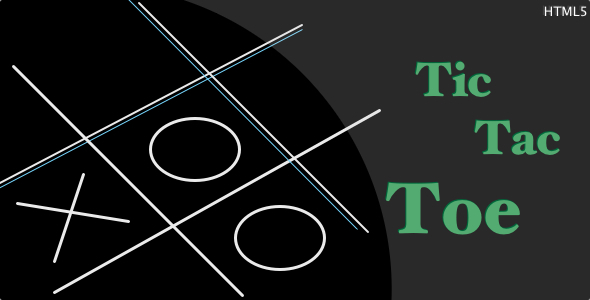 An immersive game of Tic Tac Toe written in JavaScript using the HTML5 canvas feature. It features a local two player mode, and an Artificial Intelligence one player mode on "easy" mode and "hard" mode. This game comes with an index.html file (for displaying the canvas) and a javascript files (both compressed and uncompressed) with the full game engine code for modifications. It includes a css file for styling the index page, as well as the canvas's background.