15 Creative Bedroom Designs For Baby or Toddler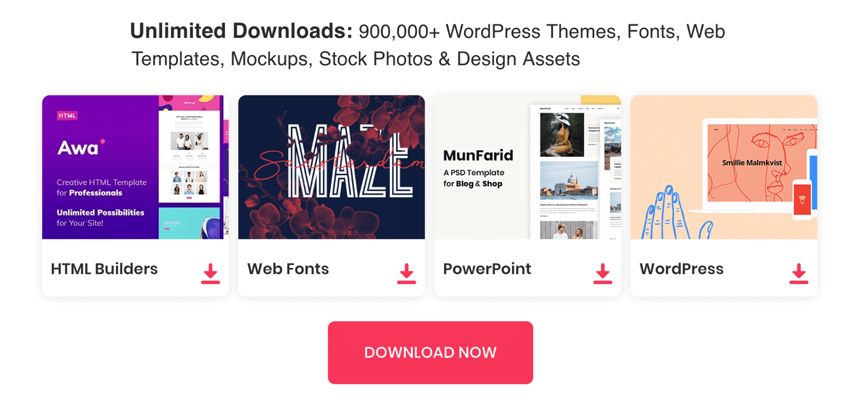 I think baby's room is the most magical place in the house. Bedroom for babies with beautiful bed, wonderful  furniture, toys or decoration option will brings our dream come true. With toddler boy, his bedroom may be full of superman figures or pictures, cars, balls, blue color furniture, etc. With toddler boy, her room may be full of dolls, teddy  bears, pink color furniture, ect. Those designs depend on your eyes' beauty and your characteristic.  In addition to the decorating things, toddler room usually has a nautical storage boxes, fun and educational toys, gorgeously comfy beanbag armchair, and washing machine-style linen basket,etc.
You May Also Like:
If you want to create  a spectacular  and comfortable space for your baby or toddler with your love, take a look at my toddler  bedroom ideas. The following 15 Creative Bedroom Designs For Baby or Toddler will help you decorate an awesome baby's room without spending a lot of budget.
There's no reason why you can't kit out the nursery in a similar style to the rest of your home. So if you favour retro furniture in the living room, kitchen or dining area, why not bring the look into the new arrival's room, too?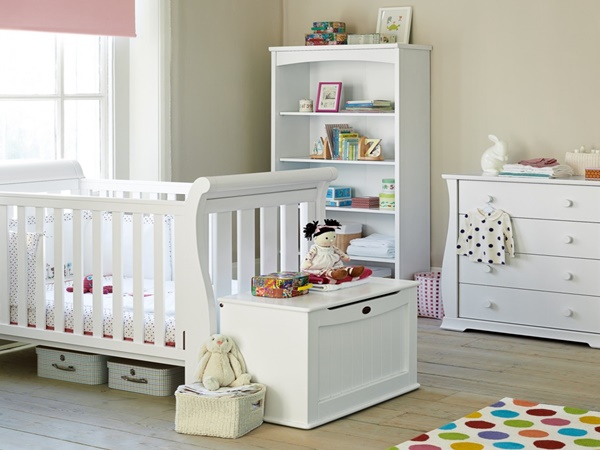 If you're not sure whether you're having a boy or girl and you want to play it safe with white, choose neutral furniture like this then create a feature wall with a striking splash of colour. Green, orange and yellow are all great unisex shades.
Every inch of space was creatively used in this converted-attic playroom. In addition to clever designs like built-in desks and efficient storage solutions, this 8-foot area of dead space was transformed into a felt activity wall.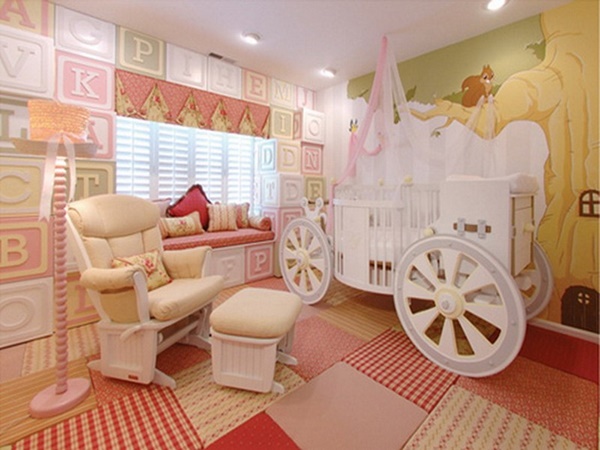 For those who love Cinderella. I like this scheme because it's ideal for a girl, from wall paper, the bed, the color, and all the furniture.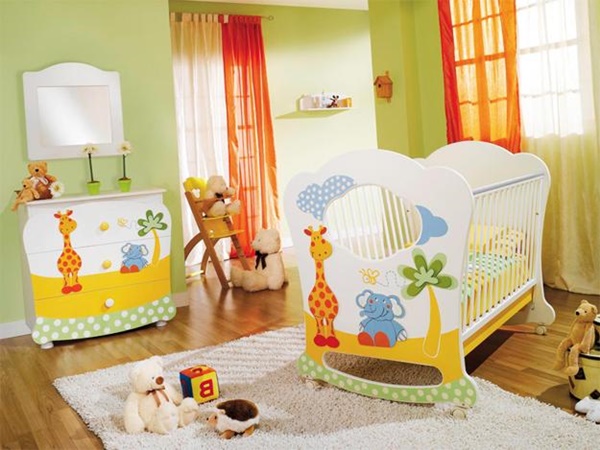 Lovely bedroom for both boy and girl toddlers with elephant and giraffe motifs. White is a great choice. It's easy to freshen up, and you can quickly add accessories in any colour. This white cot and the storage range are both practical and easy to co-ordinate with, plus they're brilliant budget buys.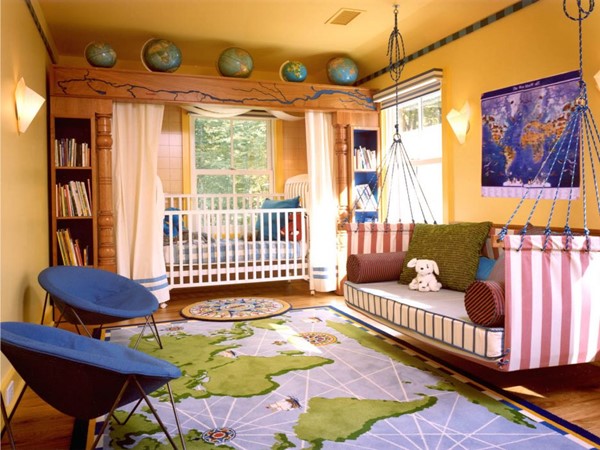 As kids, we all dreamt of having the ability to travel around the world. This bedroom puts a fun spin on that fantasy. Fully equipped with a ceiling covered in clouds, old bookcases and a world map rug, this bedroom prepares kids for any adventure they might dream up.
This design is very suitable for girl toddlers. The pink and white furniture make the room look like a princess's room and your baby is also a beautiful princess.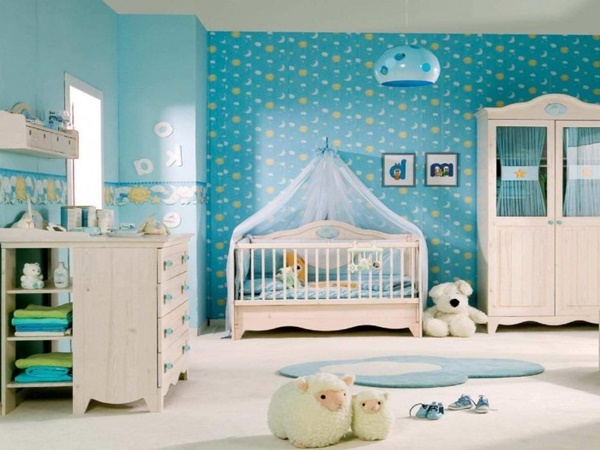 An ordinary looking bedroom can be taken up a design notch with the addition of a net hung above the bed, either centrally if the bed is side-on against the wall, or above the bedhead, if the bed's head is against the wall.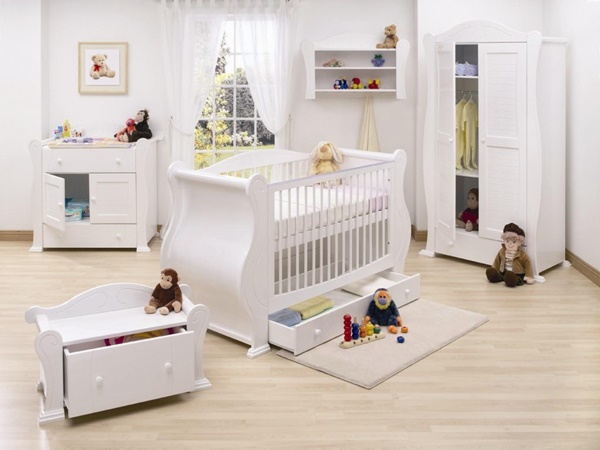 There's only one time in their own lives that you'll be able to have an all-white scheme. Pretty soon, they're going to be introducing all sorts of tat into the room that you'll itch to get rid of. I adore this look – it looks expensive, but it's easy to achieve. My advice? Choose a washable floor covering, wipe-clean painted surfaces and washable fabrics.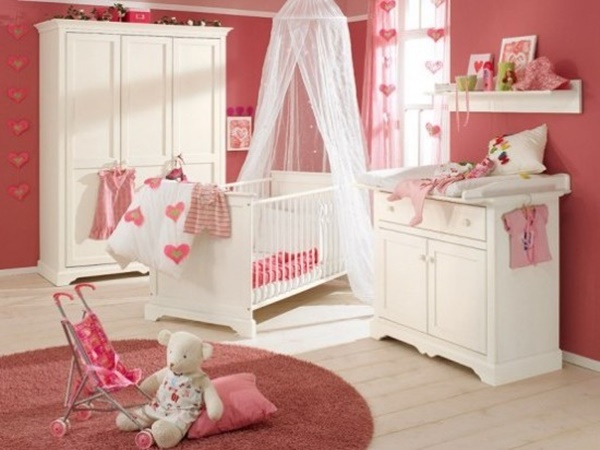 When baby arrives, there's no end to the amount of essentials you'll need to have close at hand. By choosing a dresser and wardrobe with built-in open shelving, you'll be able to grab and go in no time.
A crisp white scheme will make the most of the natural light coming in from a large window and can quickly and easily be updated with vibrant accessories and soft furnishings. If there's room, a comfy armchair in the corner is ideal for feeding and storytime.
Sleep is one of the most important things in a baby's life (and yours, too!), so make their nursery as comfy as can be with soft, snuggly blankets and quilts. 
Here's how to decorate a cool nursery – combine modern white pieces with vintage finds and contemporary furniture that will be just as appropriate to the room in 10 years' time as they are now.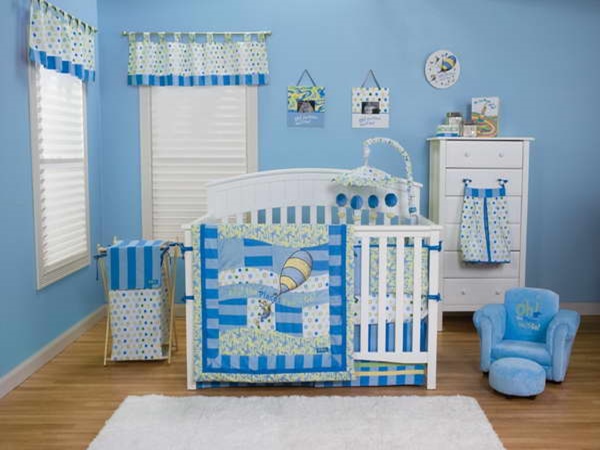 Not sure about girlie prints and boyish patterns? Then how about a very chic seaside look complete with gingham bunting and curtains, striped rug and beach hut borders?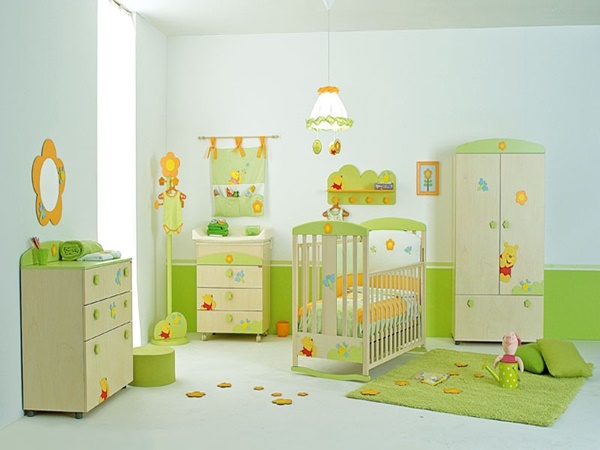 Make the room look clean and modern with fresh white walls and floor, and then add interest with a jazzy rug and fun accessories. Babies' rooms get cluttered with all sorts – nappies, toys, clothes -so keeping the scheme simple is a good idea, and it allows you to change it quickly and simply as the baby gets older and its (and your) needs change.