20+ Beautiful WordPress Slider Plugins for 2014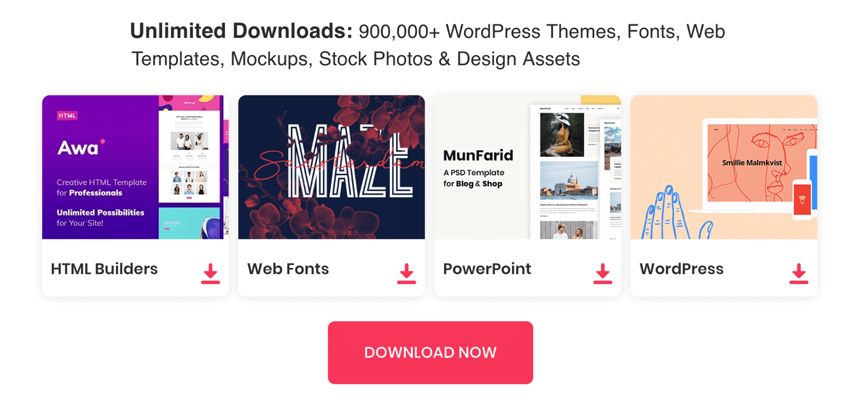 Here are an awesome collection WordPress slider plugins for featured content, image gallery, jQuery carousel that you can implement into your websites. See these premium WordPress Slider plugins bellow and create beautiful and working responsive WordPress sliders for your wbsite.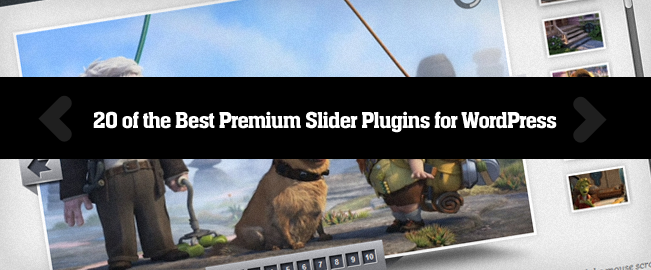 These WordPress slider plugins helps you to load your website easily with multiple images or videos. Its also allows you to create a simple responsive wordpress slider that displays the featured image, along with the title and excerpt from each post. Enjoy !
News Box – WordPress Contents Slider and Viewer
Display contents from different sources and display them in an unique environment. News Box is a an innovative wordpress slider meant to allow you grouping multiple contents and sort them by date. Fully responsive, adapt itself to any screen and container.
Multimedia Responsive Carousel WordPress Plugin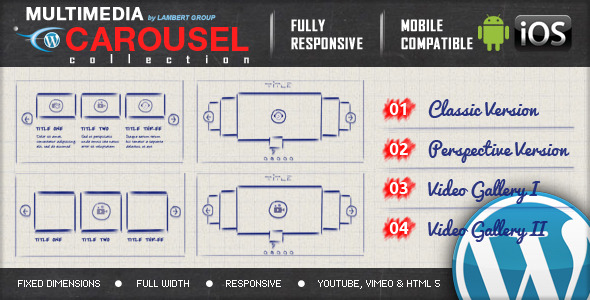 Multimedia Responsive Carousel WordPress Plugin comes in 2 versions: Classic and Perspective. It can also be customized as video gallery or audio gallery. Please see the features and check the live preview to convince yourself of its quality.
Crab Ultimate Slider From Five Sources
Crab Ultimate Slider is a plugin WordPress that can display Slides / Carousel from Media, Posts, Contents, Social Networks or from Woocommerce products.
Master Slider – WordPress Responsive Touch Slider
Master Slider WordPress is a premium high quality designed image and content slider for WordPress, with super smooth hardware accelerated transitions. It supports touch navigation with pure swipe gesture that you have never experienced before. It's a truly responsive and device friendly slider which works perfect in all major devices. Master Slider is an awesome layer slider as well, with the ability of adding any HTML contents (texts, images, …) in layers.
Accordion Slider – Responsive WordPress Plugin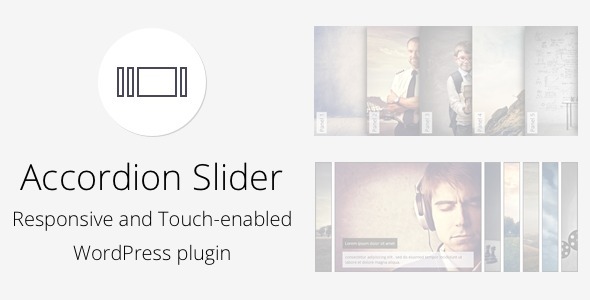 Accordion Slider is a fully responsive and touch-enabled WordPress plugin that combines the functionality of an accordion with that of a slider. The Accordion Slider plugin brings the best of both worlds, offering a modern, intuitive and engaging user experience.
Full Width Slider 2 for WordPress
Full Width Slider 2 is easy to use jQuery image slider optimized for full screen width. Now with the WordPress version of the slider come new features.
Magic Responsive Slider &Carousel WordPress Plugin
Magic Slider and Carousel will help you to create the next generation of sliders, using the CSS3 transitions for layers and an ultra-smooth KenBurns effect. You'll also be able to create interactive 'magic' carousels with YouTube, Vimeo and HTML5 video support; HTML5 audio support; Image support; Links support.
WordPress Post-Page Carousel
Easy to use Post-Page carousel for wordpress site. With full control on carousel items and look-and-feel.
WordPress Grid Slider Plugin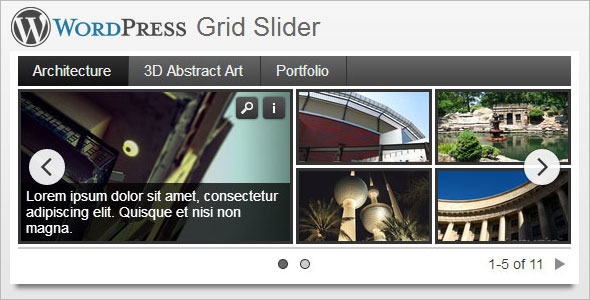 This is a WordPress grid slider plugin with support for multiple categories, expandable html content, and lightbox. The slider is fully configurable and resizable through the plugin's parameters and stylesheet.
Flip Carousel and Coverflow for WordPress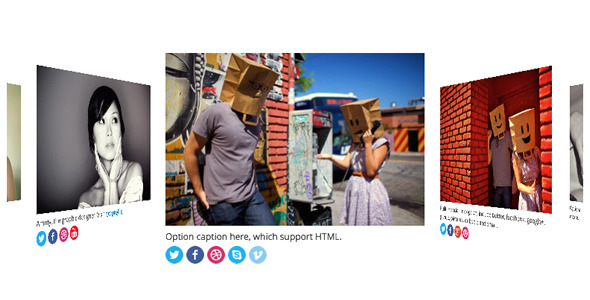 A plugin help you to add carousel or overflow to your post/page via shortcode. You can use it to display user profile, or product showcase.
Circular Slide – WordPress plugin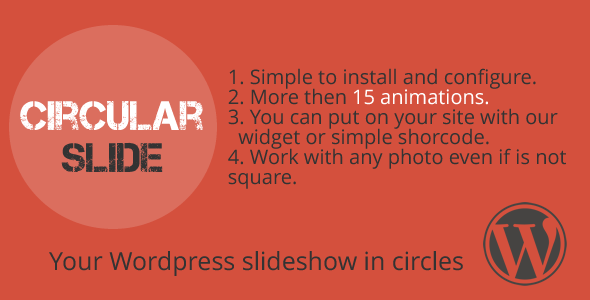 Circles are really fancy. Now you can create your own slideshow with circles. You can use it to rotate images, photos from authors of blog or brands.
Super 7 – Responsive WordPress Image Slider Plugin
Super 7 is one of the most complete image slider ever. It is built in latest WordPress and mobile compatible so anyone can easily use it without any restriction. And it is fully responsive and modern features like Video embed,Smart Lightbox are supported which make it more stunning.
WordPress Logos Showcase – Grid and Carousel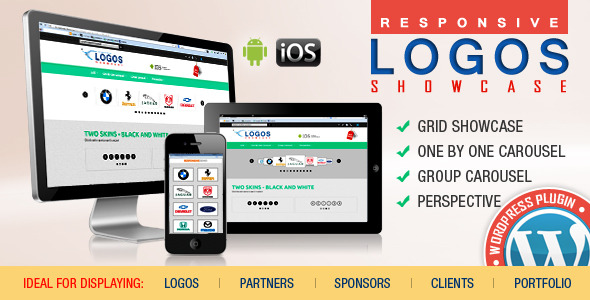 Logos Showcase WordPress plugin contains 4 versions: Grid, Carousel (one by one), Carousel (Group) and Perspective. The last 3 versions have 2 skins: black & white. It allows you to easily display on your website: logos, clients, partners, sponsors, brands, portfolio items… you name it.
PPM WooCarousel Ultimate
PPM WooCarousel Ultimate is the WooCommerce version of our plugin PPM Carousel Ultimate. This plugin will add moving Product Carousel feature inside a post or page or anywhere you want, only with a few clicks.
3D Carousel for WordPress
The carousel is supported on iOS and Android and includes touch swipe functionality. It looks great on a tablet and will even work on a smartphone.
Everslider – Responsive WordPress Carousel Plugin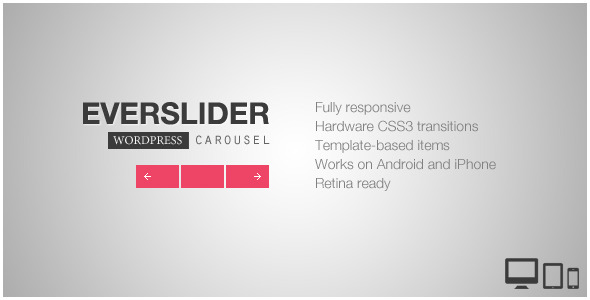 Everslider – Responsive WordPress Carousel Plugin will help you create nice-looking, responsive and mobile friendly carousel slider from any wordpress post type to showcase your popular works in portfolio or to display recent blog posts.
Responsive OneByOne Slider WordPress Plugin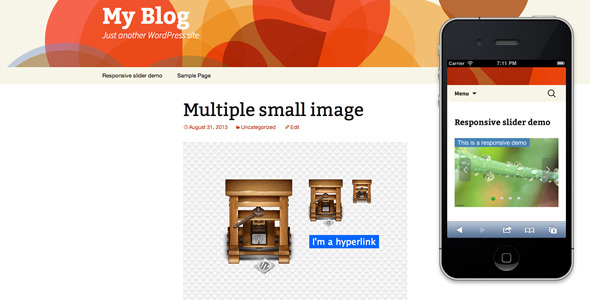 Now the OneByOne Slider is working with WordPress, you can put it in the WordPress post or page easily.
bgStretcher WordPress Bg Image Resizer & Slideshow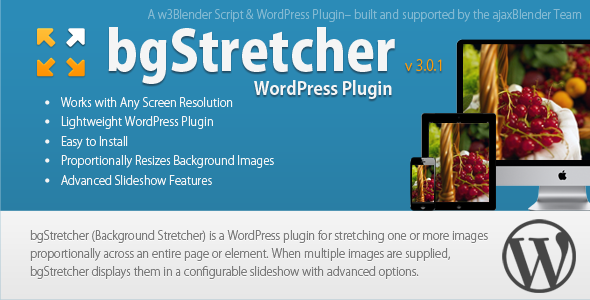 bgStretcher (Background Stretcher) is a WordPress plugin for stretching one or more images proportionally across an entire page or element. When multiple images are supplied, bgStretcher displays them in a configurable slideshow with advanced options. The plugin allows you to add a large image (or a set of images) to the background of your web page and will proportionally resize the image(s) to fill the entire window area.
EZ Carousel – Modern WordPress Carousel Slider
EZ Carousel is a simple WordPress plugin that helps you build simple yet shiny Photos/Posts carousel. We understand that time is money, that is why we created EZ Carousel to save your time and effort in developing and customizing photos/post slider.
Showbiz Pro Responsive Teaser WordPress Plugin
Showbiz Pro is a responsive teaser displaying solution that allows you to show WordPress Posts or any Custom Content with a set amount of teaser items.