Dreamful Hello Kitty Room Designs for Girls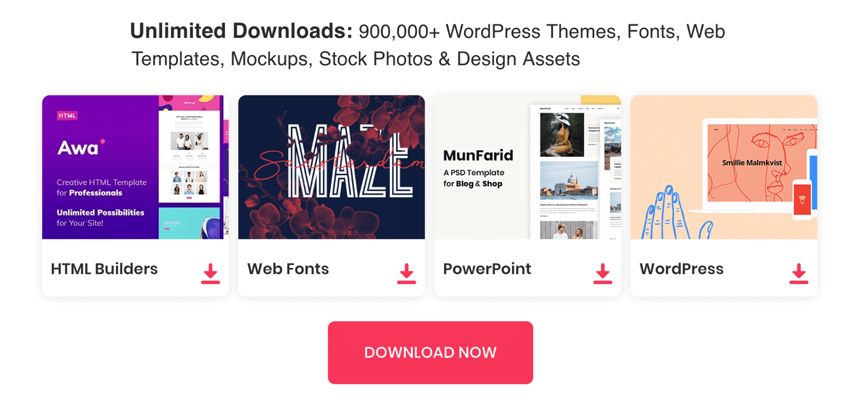 Hello Kitty – a pink and white cat is a fictional character produced by Sanrio – the Japanese company.  Hello Kitty is very famous in Asian countries and some parts of the World. Hello Kitty is pretty much on every street corner bench, gondola ride, subway cart, etc. Many girls are excited about Hello Kitty's cuteness. No matter the age, so many females fawn over the enchanting charisma of Hello Kitty, especially the little girls. Parents who have baby girls often choose Hello Kitty items to decorate their baby's room. With pink and white colors, the room is sweet, dreamful and extremely outstanding.
If you want to design an adorable room for your lovely baby, take a look at our suggestion of Dreamful Hello Kitty Room Design for Girls to have the best choice.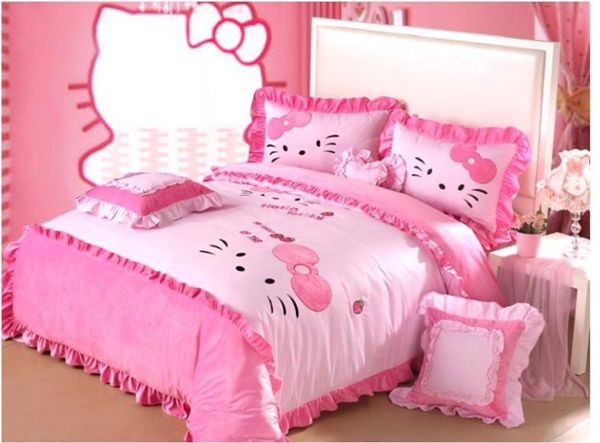 A lovely bed with all Hello Kitty 's items. Hello Kitty face 's pillows are so cute. Pink and pinkish create the warm and girly atmosphere.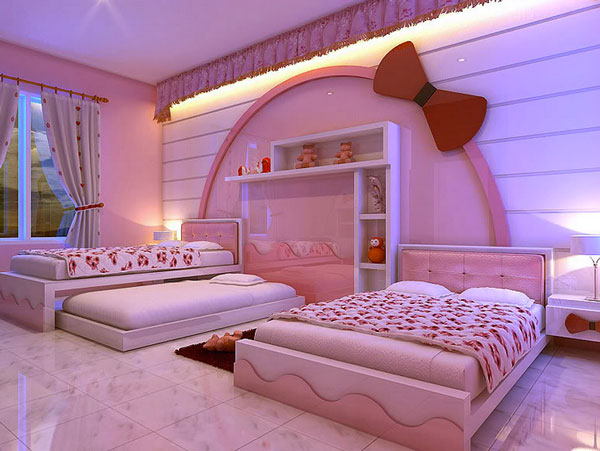 A large room for two girls and an extra bed for their friend who come to play and stay with them. The harmony of the light, the curtain and the floor make the room simple but so lovely and expressive.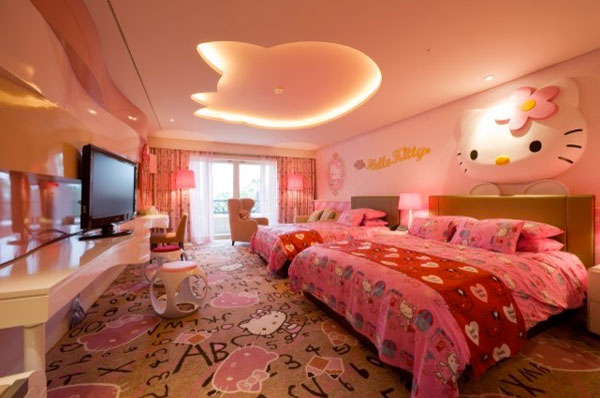 One more big room for two girls with a large window and a television. Hello Kitty is on the ceiling, on the wall, on the bed and even on the floor . Hello Kitty light,  Hello Kitty lamp, Hello Kitty is everywhere. How outstanding the room is!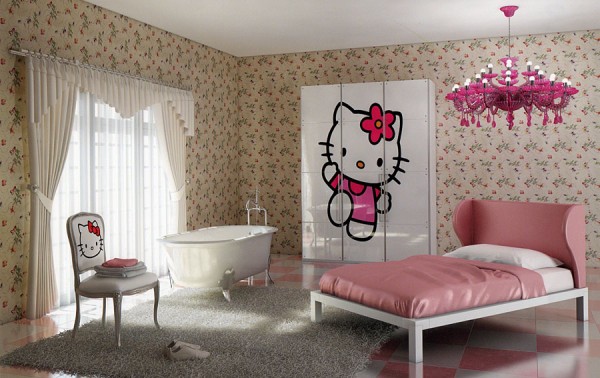 A simple room for a little girl with a bed, a cabinet, a chair and a bath tub. Hello Kitty is fixed on the cabinet and on a chair.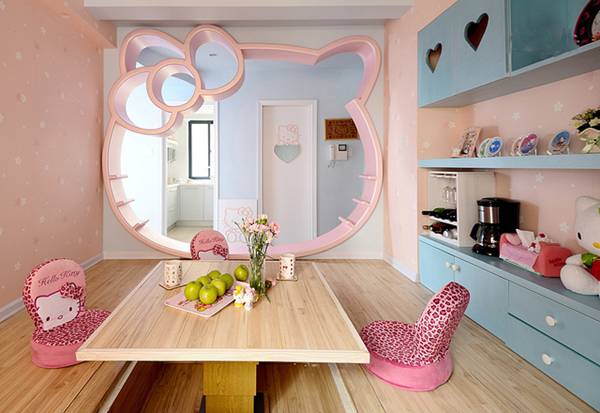 A corner like a living room in your baby 's room with a Hello Kitty shape 's window, cute chairs combined with the wooden table is so outstanding.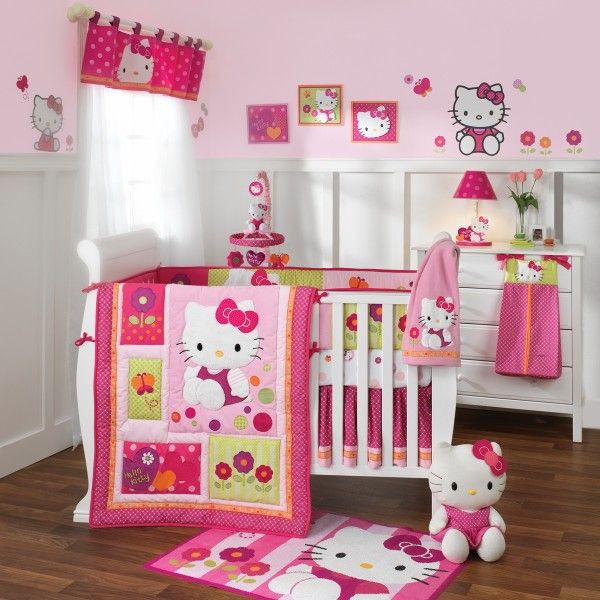 Hello Kitty room for your toddler.  Hello Kitty rug, Hello Kitty blanket, Hello Kitty doll…create the lovely and dreamful room for your baby.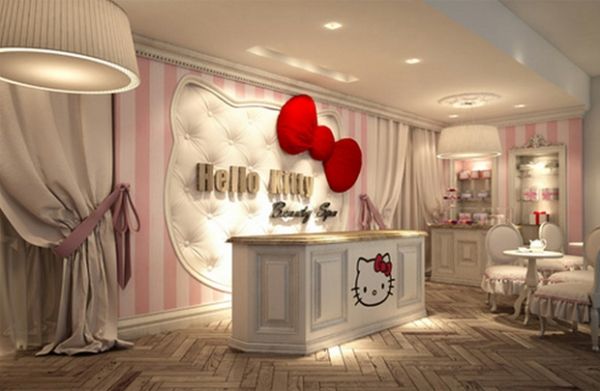 An elegant room  with the Hello Kitty face. This kind of room makes your baby feel she is a beautiful princess.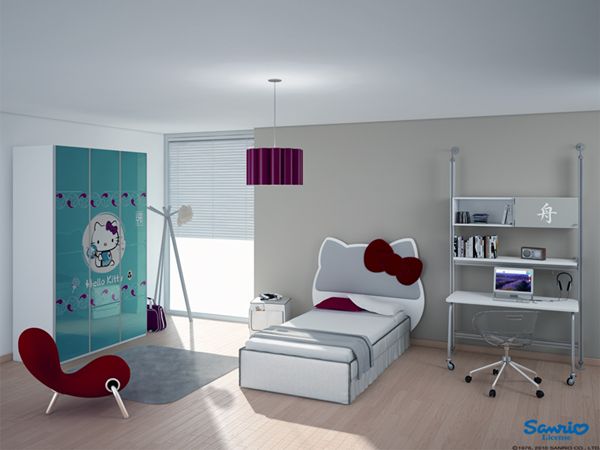 Hello Kitty room doesn't always mean a room being full of pink and white. Only a Hello Kitty face 's bed or a picture of Hello Kitty on the cabinet makes the room more cute and lovely.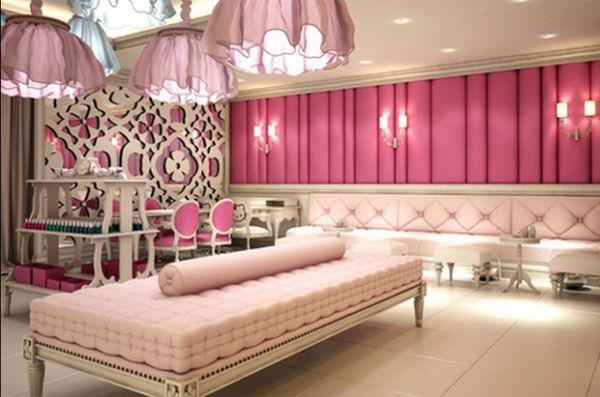 A luxurious Hello Kitty room with the pink gamut. There is no shape of  Hello Kitty but the color gamut and the design show that is Hello Kitty style.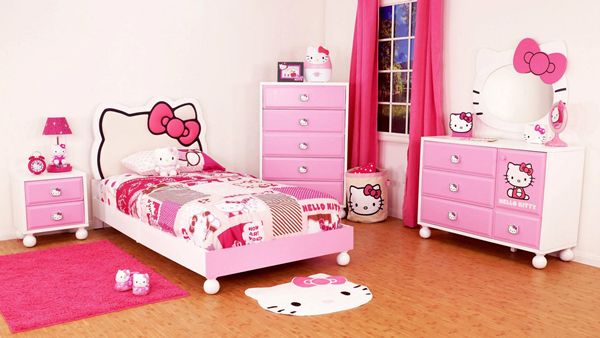 A lovely bedroom decorated by the lovely cat. Hello Kitty mirror, Hello Kitty bed, Hello Kitty slippers, Hello Kitty bag, and even  Hello Kitty rug. All of them are the dream of  girls who love Hello Kitty.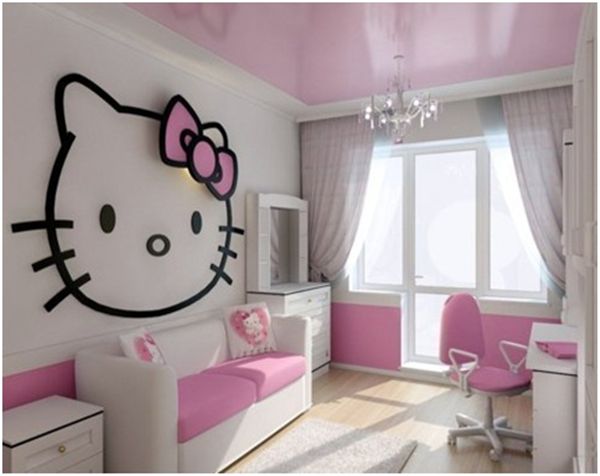 A big face of Hello Kitty on the wall and the pink color make the room warmer and more lovely.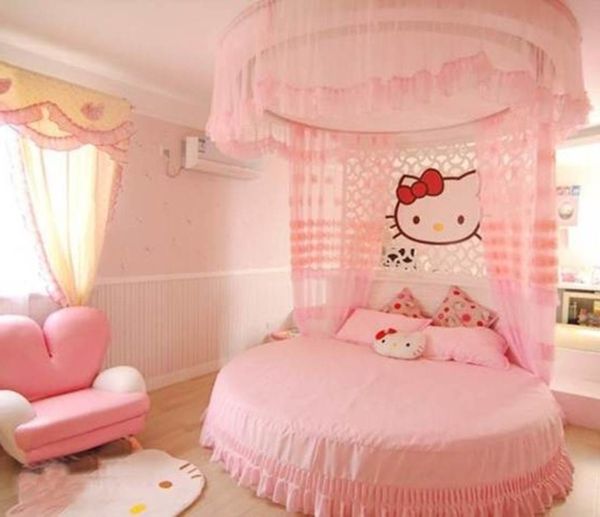 A lovely room for sweet girl. A unique round bed, a heart shape couch with lovely color tone will make your little girl surprised.
Perhaps you have been hesitant about using cartoon characters to decorating your home. Just try one time you can make your baby happier with the lovely space. Hope you can take inspiration from our ideas.