Create Your Logo With Tailor Brands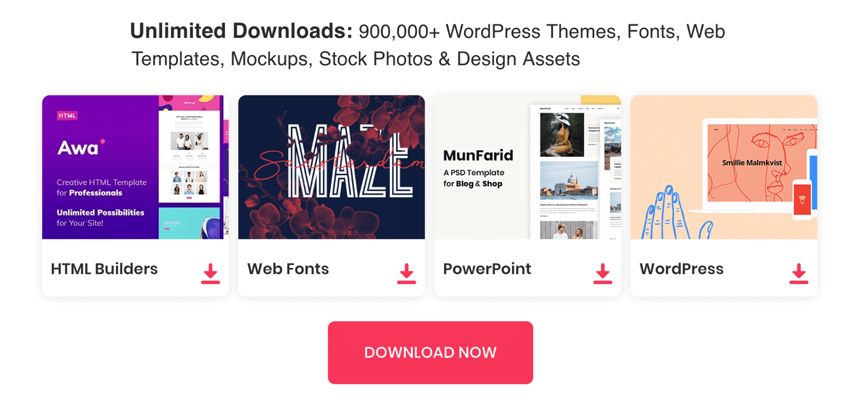 It's no secret that businesses with a consistent and engaging branding strategy outperform those without one.
Or that creating a logo, let alone a brand, can be a complicated and intimidating process for small business owners and would-be entrepreneurs.
These problems didn't go unnoticed by Tailor Brands.
So, they set out to change the logo and brand creation process by enabling every business owner to build a memorable logo to represent their brand at an affordable cost.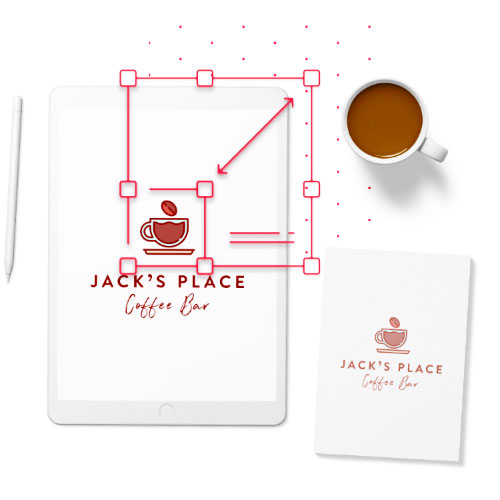 In doing so, the Tailor Brands logo maker revolutionized the market.
And because it's an easy-to-use, fully customizable, and extremely affordable automated logo maker and brand creation platform, Tailor Brands quickly became a leader in their marketplace.
In this review, we'll look at precisely what the Tailor Brands logo maker offers and discover how it can help a business like yours.
What is The Tailor Brands Logo Maker?
Tailor Brands logo maker is an AI marketing tool that helps website owners and entrepreneurs create logos and branding to use on marketing materials and throughout their campaigns.
It provides a low cost, high quality, and easy to use (DIY) marketing solution to business owners and start-ups that need marketing materials without the expense of outsourcing professional designers.
The platform's branding and social media tools guide you through the process and help you create a consistent presence, ensuring your brand's identifiable across numerous marketing platforms and increasing your visibility to your target audience.
When Tailor Brands created the world's first AI logo making machine in 2014, they used the tagline "Tailor Brands is on a mission to help ordinary folk build extraordinary brands online." And have already helped over 3 million aspiring business owners do exactly that.
And Tailor Brands says that "a new logo is created every minute" on their platform, which is no mean feat and something to be admired!
Your Complete Branding Solution
Tailor Brands quickly became the leading authority within the AI logo making market by not stopping with the logo. Their tool goes further than their competitors by offering you a complete branding package and enabling you to use your logo wherever required.
How the Tailor Brands logo maker helps you with all your branding needs:
Create perfectly sized social media images the suit platforms like Facebook, Instagram, YouTube, and Twitter
Schedule post releases
Review analytics
Build your website and landing pages
Buy a domain name for your brand
Design branded merchandise using the Tailor Brands print store
Create branded presentation templates
How Does It Work?
The Tailor Brands logo maker is a point, click, and type platform that's easy to get to grips with.
And due to its ease of use, you don't require any prior design experience, just an idea of what you like and want.
You start by entering your business name, select your favored typefaces and colors, and the logotype you'd prefer. The AI will then ask you some more design questions and generate several designs, all of which you can further customize.
When you're happy with the logo design, you have the option to view it on marketing materials, such as business cards, merchandise, a website header, and a social media avatar. You can also continue and create additional branding elements using their brand tool.
Once you have what you want, you can proceed to their pricing plans (we'll look at that next) and download your logo in numerous file formats, like Vector, PNG, SVG, or EPS.
What Are Tailor Brands Key Features?
The Tailor Brands logo maker has several key features, one of the most attractive being its user-friendly interface.
But suppose you'll be promoting your brand using social media or need marketing materials. Well, this is where Tailor Brands' additional services set it apart from the competition.
Some key features include:
Their Brandbook tool provides everything needed for maintaining a highly visual branding campaign
Pre-sized downloadable format options, ready for different uses
Vector logo availability
Fully customizable logo maker tool
High-resolution files of all your designs
Suppose you sign up for the Tailor Brands logo maker premium package (we'll look at pricing next). In that case, there's an array of other impressive key features available:
Including:
Brand strategy advice and instruction
Online branding guide
Branding presentations
Branded watermark tool
Business branded deck
Design tools for business cards and letterheads
Custom sized logo availability for use on different platforms
Social media support – (Facebook posts and advertising, etc.)
Additional support is available for adding important marketing tactics such as email signatures, which are proven to improve opening rates with email marketing campaigns significantly.
When combined, the features and tools available on all the packages can help you build a professional online brand, ensuring your investment will be well worth it.
Pricing
Tailor Brands logo maker offers three price plans—all coming with an additional saving if you pay one year in advance and up to 70% on annual subscriptions of two years or more.
All plans have high-resolution logos, and you have full ownership, even if you choose to unsubscribe from their platform.
Plans tiers are:
Basic ($9.99) or $3.99/month if you pay a year upfront: Includes graphic design tool and templates, high-quality logo files in numerous formats, social media logo sizes, access stock icons, and photos, and use of the mini website builder.
Standard ($19.99) or $5.99/month if you pay a year upfront: Basic plus vector EPS files, stationery, and business card tool, branded business deck, presentations, access to the full website builder including blog – and multi-language support.
Premium ($49.99) or $12.99/ month if you pay a year upfront: Standard plus their social media analytics tool and access to over 3 million trending articles and posts, a social media scheduling tool, and the online store creation tool that's ready to receive online payments.
And remember, it's completely free to use the tool and create a logo, and you only pay once you're happy.
Conclusion
Overall, the Tailor Brands logo maker is an excellent option for business owners and entrepreneurs looking for a cost-effective and rapid way of creating a logo.
It also provides you with the possibility of building a brand that integrates across numerous marketing platforms, creating identity and consistency, enabling you to compete with the leaders in your marketplace.
For those of you just starting, it's an excellent platform for discovering what's possible. More experienced brands might be a bit put off by the pre-designed icons or find the customization a little limited.
But if you upgrade to the premium package and avail of the substantial annual discount, the Tailor Brands logo maker can assist you with your ongoing marketing campaigns and act as your go-to branding consultant for far less cost than employing a consultancy agency.