20+ Best WordPress Security Plugins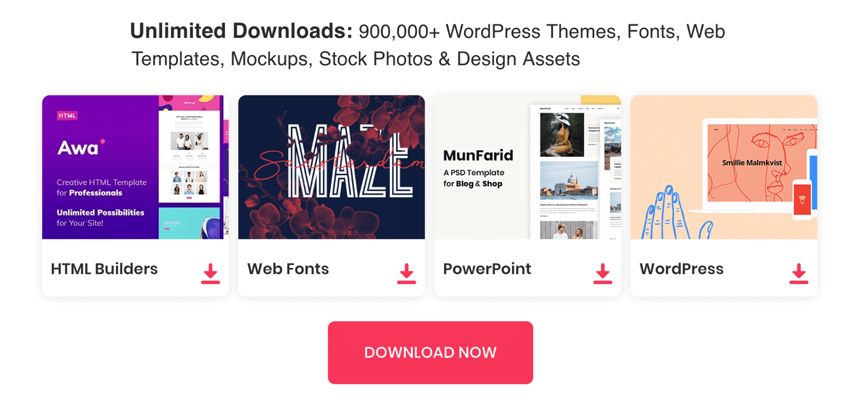 In recent statistics revealed that 18.9% of more than 700 million websites are powered by WordPress. This Content Management System receives much love from developers but it is also one of the biggest targets for cyber attacks. Here are some of the best WordPress security plugins to prevent any malicious attack on your website.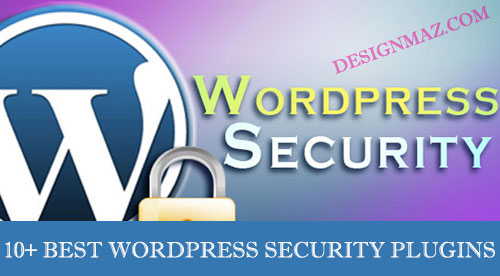 Updated: 03/11/2014
If you are running a WordPress CMS, its security should be your primary concern.This article contain Best Security Plugins for WordPress to make your blog bulletproof.
Security Ninja Plugins Bundle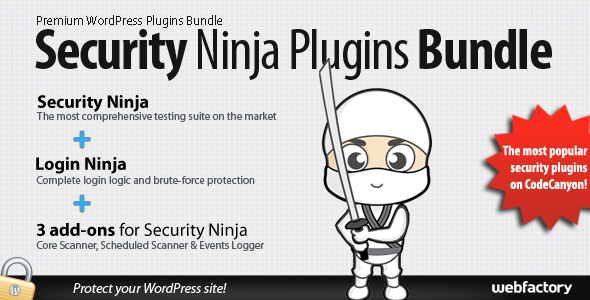 WP Change Password Plugin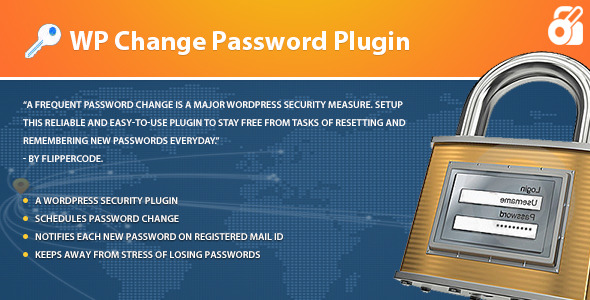 Changing password frequently is a best way to keep your wordpress safe and secure. For that, you don't need to remember your schedule, just install this plugin and do your settings. Whenever a new password will be setup, that'll be mailed on your notify Email address.
WordPress Security Questions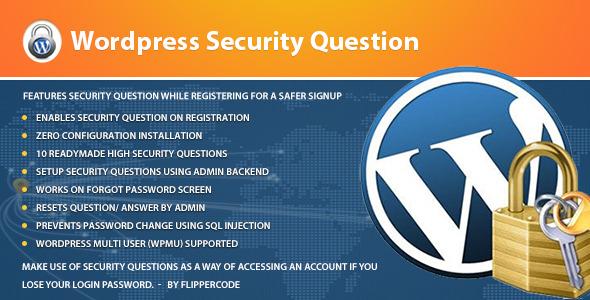 Wordpres Security Question is a wordpress plugin which enables security question feature on registration,login and forgot password screens. You can protected your account even someone hack the password of your wordpress login by asking few security questions on login screen. if you make use of a security question as a way of accessing an account if your user lost password, this plugin is perfect suitable for you.
PayLane Secure Form Gateway for WooCommerce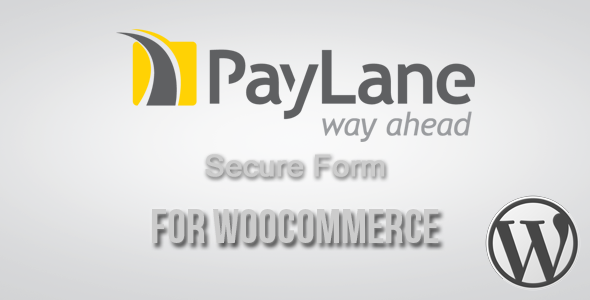 The Secure Form is a way for your customers to pay with ease through our domain. All your business has to do is integrate your store with our secure form. Once your customers will be ready they will be redirected to the Secure form and when they're done, back to you!
Scheduled Scanner add-on for Security Ninja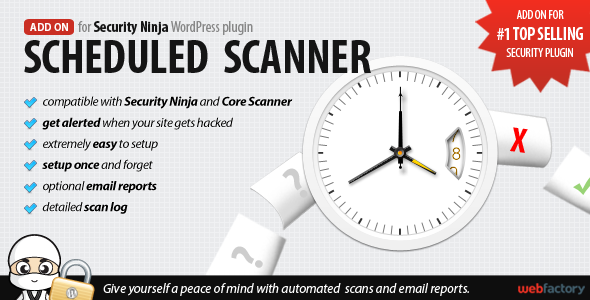 Acunetix Secure WordPress Plugins

Acunetix Secure WordPress plugin is a free and comprehensive security tool that helps you secure your WordPress installation and suggests corrective measures for: securing file permissions, security of the database, version hiding, WordPress admin protection and lots more.
Limit Login Attempts – Security WordPress Plugins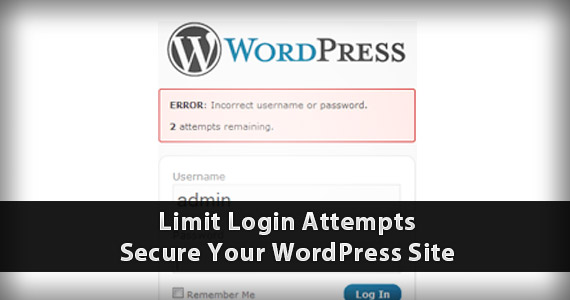 Limit the number of login attempts possible both through normal login as well as using auth cookies. By default WordPress allows unlimited login attempts either through the login page or by sending special cookies. This allows passwords (or hashes) to be brute-force cracked with relative ease. Limit Login Attempts blocks an Internet address from making further attempts after a specified limit on retries is reached, making a brute-force attack difficult or impossible.
Bullet Proof Security Plugin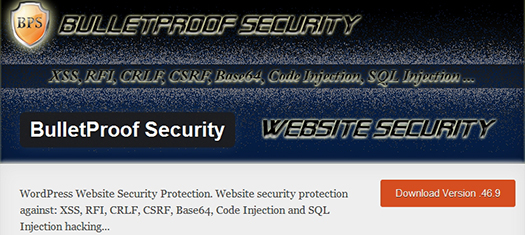 This WordPress plugin came up with some superb and awesome features. It protects your entire wordpress blog with .htaccess security protection. Also it is helpful in securing your wp-admin and your blog root folder.
WP Reserve Access – Security Plugin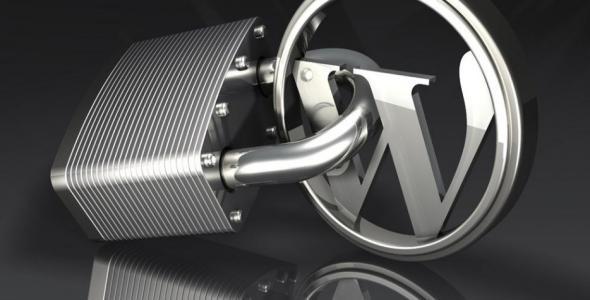 WP Reserve Access Plugin allows to have independent credentials to site. Also, this plugin can restore deleted admin profile. This plugin will be useful for developers, website owners and website managers. The guarantee of a quick recovery of access to the admin panel in case of some malfunction and/or any unauthorized access to the administrator account. Saving of time spent on searching of missed access details to the administrator account or on getting the access details that were not provided.
WP Security Manager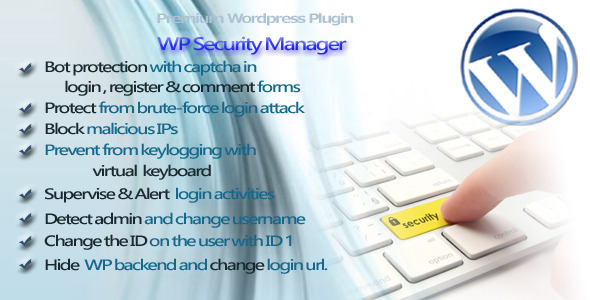 WP Security Manager is a WordPress plugin that provides all in one security solutions to your WP site.
WP-Lens – Security and Analysis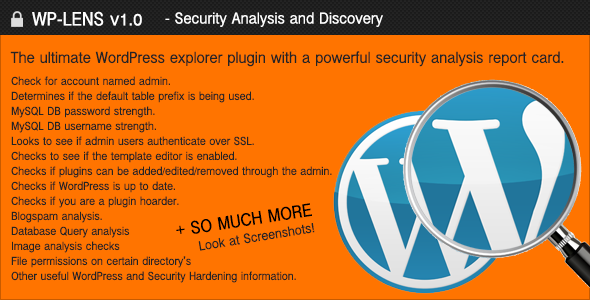 WP-Lens is the ultimate plugin for WordPress security analysis and discovery about your theme and installation. WP-Lens combines a variety of checks and mechanisms to give you a clear picture of your current state of security and installation. It also allows you to have access to what is going on behind the scenes of every page. It also requires zero configuration outside of installing the plugin.
Security Ninja WordPress Plugins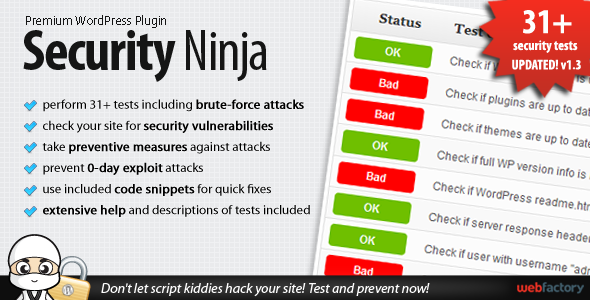 All In One WP Security & Firewall

This plugin is new among top 10 WordPress security plugins but it can secure your blog in an easy way. As the name says, this is a All in one security plugin. It provides User Accounts Security, User Login Security, Database Security and File System Security. It boasts feature like Blacklist Functionality, Firewall Functionality, Brute force login attack prevention and many more.
WP Secure – Hide The Fact And Speed Up Your Site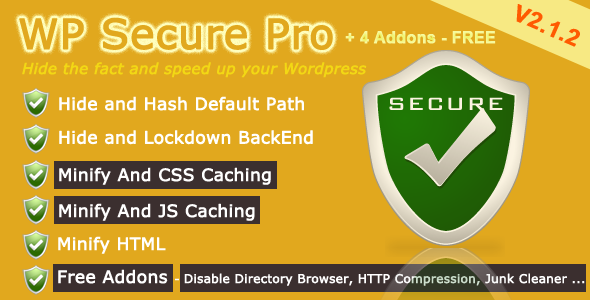 WP Secure Pro (WPS) is a WordPress plugin, which can be use to hide the fact and Speed Up Your Site, No one can know You are using what plugin/theme.
Smart Security Tools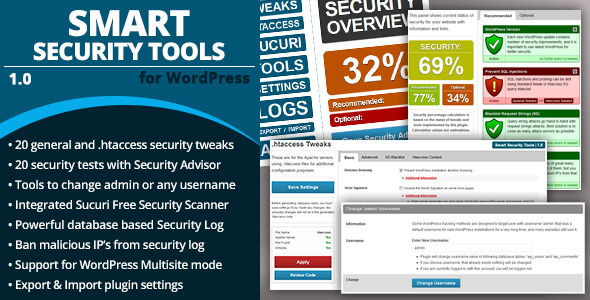 Smart Security Tools is a powerful plugin for improving security of your WordPress powered website. Plugin contains collection of tweaks and tools for extra security protection along with Security Advisor that can help you determine what needs to be done. Plugin includes integration of Sucuri Free Security Scanner (shows malware on the website and blacklisting status on major security related websites). Plugin includes database based Security Log that can log different event types you can use to detemerime problems, potential attacks and exploits, IP's used for access, referers, user agents… You can ban IP's from Security Log.
S3Vault WordPress Plugins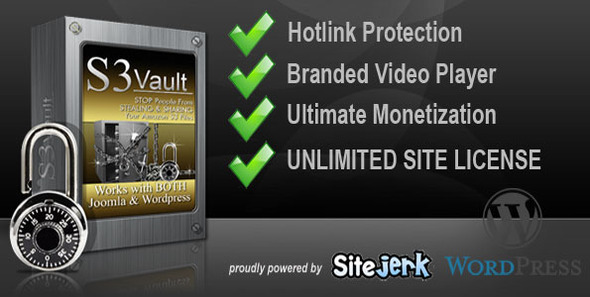 Ultimate video player, monetization, and file security plugin for WordPress & Amazon S3. If you share Amazon S3 files on your WordPress site(s), then you must get S3Vault.
WP Force SSL Security WordPress Plugins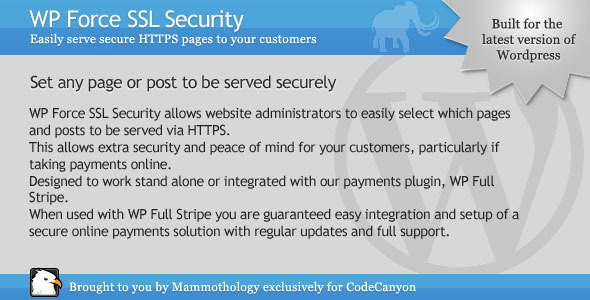 If you are looking for a more complete, fully-featured SSL plugin the excellent WordPress HTTPS plugin is highly recommended.
If you need a light-weight plugin to manage HTTPS re-directions (particularly with WP Full Stripe), WP Force SSL Security will work well for you. We are adding features over time so please check back later if you need a more fully-featured solution.
AntiVirus WordPress Plugins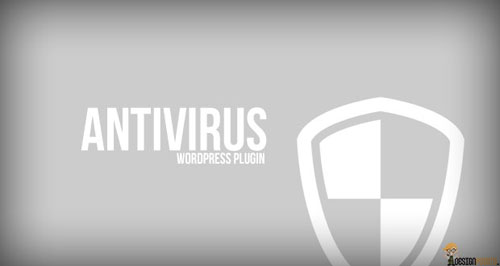 Useful plugin that will scan your theme templates for malicious injections. Automatically. Every day. For more blog security.
Verelo Blog Monitoring Plugin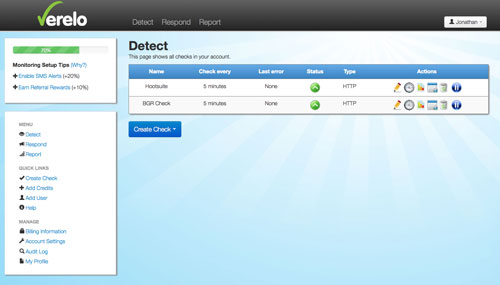 Verelo watches your blog 24/7 to ensure that it is up and running without malware infections. Having your site go down, or expolited can damange your reputation and often result in hours of lost traffic. Using Verelo means you can detect issues far before your visitors notice. Verelo really just wants to make the Internet a better and more reliable place, so the service is completely free.
SI CAPTCHA Anti-Spam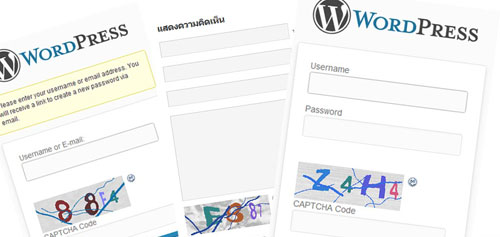 Adds CAPTCHA anti-spam methods to WordPress forms for comments, registration, lost password, login, or all. In order to post comments or register, users will have to type in the code shown on the image. This prevents spam from automated bots. Adds security. Works great with Akismet. Also is fully WP, WPMU, and BuddyPress compatible.