35+ Best Free WordPress Magazine Themes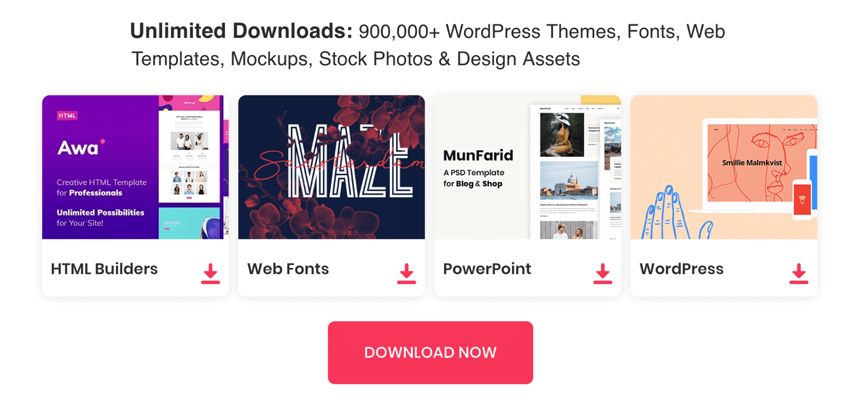 Flat Magazine WordPress Themes have been the topic of interest for a lot of people because it is unique design, clean and functionality. In this article we will continue present Best Free WordPress Magazine Themes for your WordPress blog or website.You will be shocked to see that this magazine-style theme is actually free!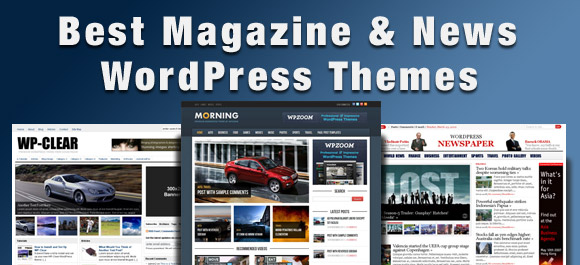 Designmaz Team have selected only the free Magazine themes that a regular person would actually use and ignored the ones that are outdated and ugly looking. Find free themes for WordPress which are great for those looking for especially magazine themes.
Hueman Magazine WordPress theme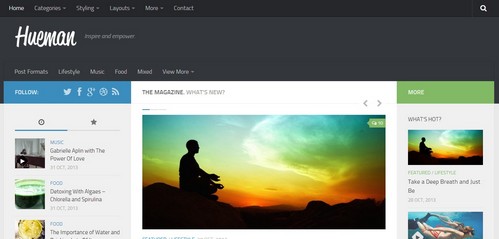 A fully featured, responsive high resolution magazine & blog theme without compromise. Hueman presents what you love to write about in a visual & user-friendly way on all devices.
Magazine WordPress theme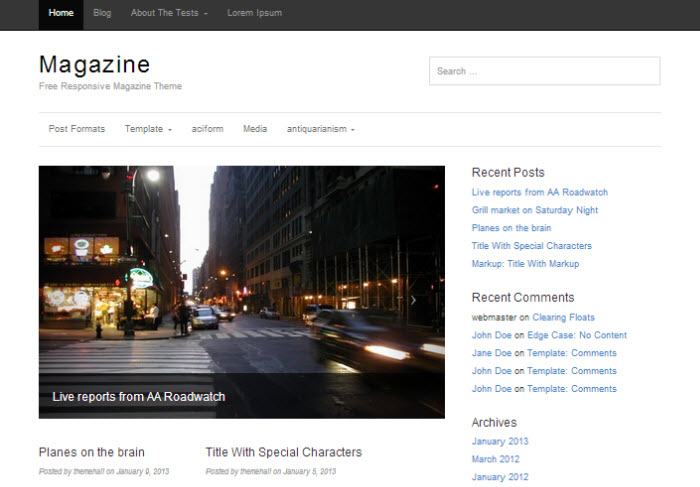 Magazine theme is a Free Responsive Bootstrap 3 WordPress theme, powered by  Omega. Magazine WordPress theme comes with a clean, minimal design for your online magazine or news editorial. Home page slideshow utilizes sticky posts with featured images offer you the capability to show off your most important content. It doesn't require any plugin, extra post type. It just worked out of the box. Give a try and use forum should you have any questions.
Iconic One WordPress theme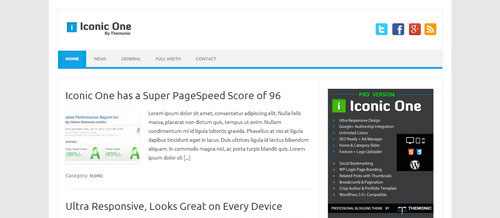 A theme for next generation of bloggers, it features a very simplistic design and is powered by our own lightweight Themonic Framework. Super fast loading time, ultra responsiveness and SEO features will make sure that your site is loved by the search engines. Iconic One make use of the live customizer options for an easy setup.
MH Magazine Lite WordPress theme

This is the free version of MH Magazine, a clean and modern magazine / blog WordPress theme for bloggers, online magazines, seo experts and other news or editorial related websites. If you would like to have more features and possibilities to customize your theme, you can purchase the premium version of MH Magazine on our website. To learn more about the theme, support options and to read the documentation, please open the file readme.txt which is included in the download package.
iTheme2 Magazine WordPress theme

iTheme2 is a revamp of iTheme that was originally released by Nick La. Now with the Themify framework, it is even better and have more options. It is the perfect theme for technology & Mac related blogs. It uses media queries to target different displays such as desktop, notebook, iPhone, iPad, and other mobile devices.
BresponZive Magazine WordPress theme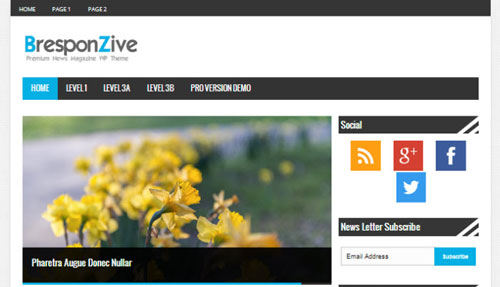 BresponZive is a Premium style WordPress theme that has come with Magazine/blog style layout.It Includes much more options and highly customizable. This has come with a fully responsive layout and design. It is an easy-to-customize and fully featured WordPress Theme. It has 2 columns, unlimited homepage Magazine style Widgetized sections. Theme has come with WP Nav menus, Widgetized sidebars and 7 Popular Widgets inclusing stylish social Icons widget. Theme is built on advanced solid framework which includes lots of advanced features and functions
Dualshock Free wordpress magazine themes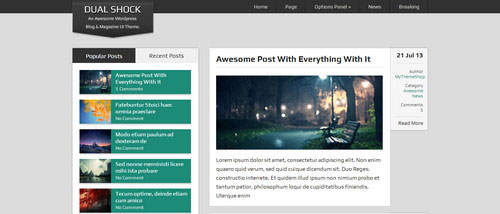 DualShock is a 100% free, dual purpose blog and magazine UI theme. It features our best features including our options panel, custom widgets, translation-ready functionality and search engine optimization. The best option to get free responsive wordpress magazine theme from mythemeshop is dualshock.
zeeDynamic Magazine WordPress theme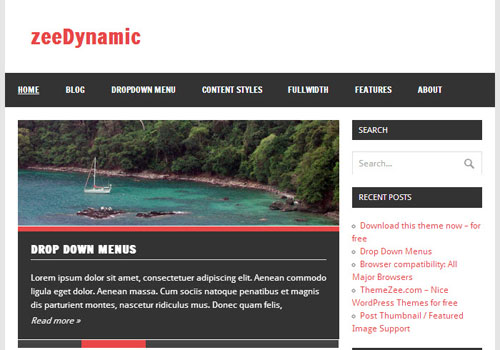 zeeDynamic is a fully responsive magazine WordPress theme with strong colors and bold fonts. The theme fits perfectly for any news, magazine or blog website with rich content. Due the mobile ready design the theme look good on any device. The highlight of zeeDynamic is the configurable magazine frontpage template which displays your posts within a featured post slider and several category post boxes. Of course there is support of all WordPress core features like custom menus, widgetized sidebars, custom background, custom headers and featured images.
PlayBook Magazine WordPress theme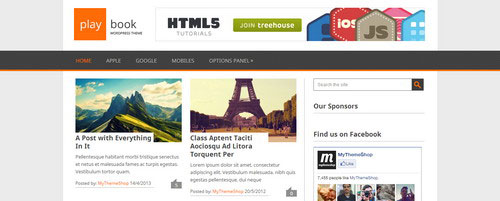 Playbook is a traditional WP theme with a dual column post layout, a fully responsive design, and is jampacked with all MyThemeShop's best features while still being 100% free. Just because Playbook is free doesn't mean we didn't bring our best design. Playbook features a premium-style MyThemeShop layout.
PINBOARD Magazine WordPress theme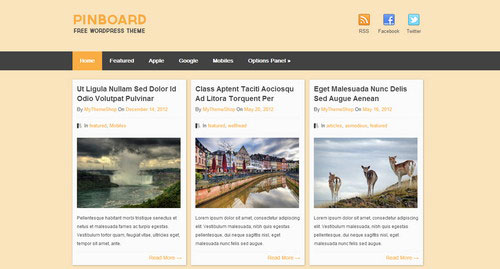 Pinboard is a Pinterest-styled WordPress theme released by MyThemeShop that is 100% free. With a grid layout and lots of built-in features, Pinboard also has unlimited backgrounds and color schemes and is fully customizable. Plus, it's built with HTML5 and CSS3 and is fully responsive. Grab it today!
zeeFlow Magazine WordPress theme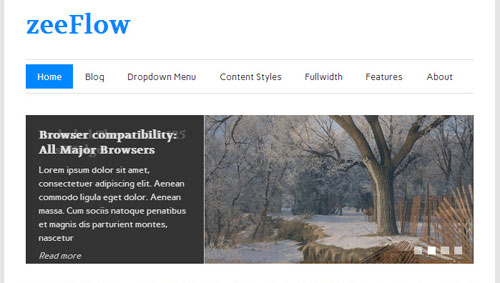 zeeFlow is a clean and neat WordPress theme designed for magazine layouted websites. The theme is fully responsive and looks great on any device from big screens through to smartphones. It comes with a great magazine front page template which supports a featured post slider and several category post boxes. The included theme options let you choose from eight different color schemes, left or right sidebar layout and upload your own logo image. Of course there is support of all WordPress core features like custom menus, widgetized sidebars, custom background, custom headers and featured images.
RIBBON Magazine WordPress theme

Ribbon is a wide post display, traditional structure WordPress magazine theme. With a dual color scheme, plenty of whitespace to pad your content, and all the features you'd expect from MyThemeShop, Ribbon is a perfect choice for both niche and general purpose blogs, and it's completely free!
iMag Mag WordPress theme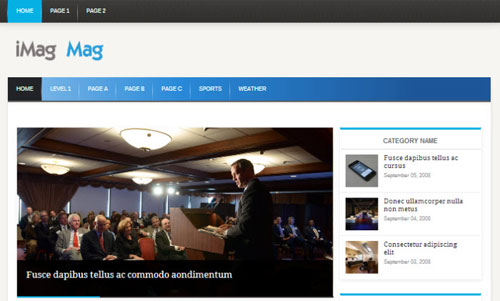 iMag Mag is a Premium WordPress News Magazine Theme for free.It is Fully Responsive WordPress Theme. It Includes much more options and highly customizable. It is Magazine Style Responsive layout with unlimited sections. You can create many sections by adding magazine homepage widget. It has four column Footer Widgets. You can add unlimted Widgets in each Footer Column. It Offers Widgetized Sidebar. Theme also come with Category Post Widget, Recent Post Widget, Popular Post Widget,Latest Tweets Widget, Flickr Widget.
PORTAL wordpress magazine theme

Portal is a very simple, magazine plus blog style theme with light bright colors blending nicely. With all the latest features such as Responsive layout, SEO Optimized, Custom Widgets and many more. Most of all, Portal is FREE.
Magazine Style WordPress theme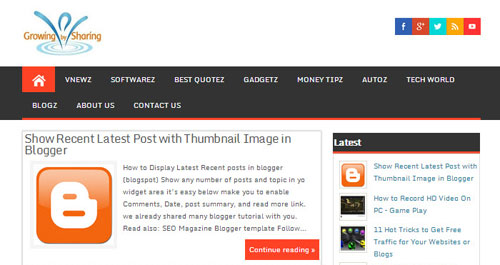 Magazine Style Theme is best WordPress theme design for personal and business With full features and SEO Optimize.Magazine WordPress Theme easily adapts on your mobile and desktop or any other device. Theme with lots of customization and connect social media like Facebook, Google+, twitter, pinterest, rss, Skype, vimeo, dribbble, flickr, LinkedIn, YouTube and Adsense ready It supports all the awesome WordPress features completely free theme works also for blogging.
Great Magazine WordPress Theme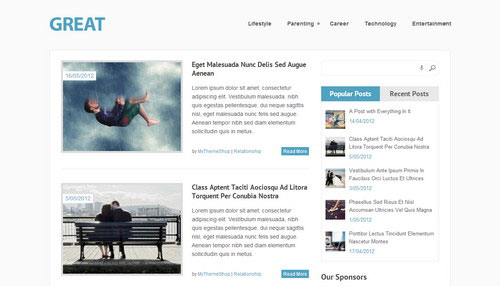 Great is a traditional, magazine-style WordPress theme. With a clean, minimalist design and all the usual MyThemeShop features, Great is optimized to help your blog stand out from the crowd and dominate the web.
Max Magazine WordPress theme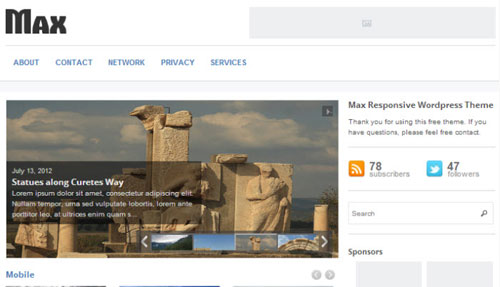 Max Magazine is a super-awesome responsive wordpress theme best suited for newspaper or magazine websites. The theme is packed with an easy-to-use options panel which makes it very easy to customize the layout. It also holds a beautiful jQuery slider, carousel posts, and up to 4 featured categories on homepage. There are two widgetized sections in siderbar and footer of the theme where you can use default or custom widgets included in the theme. The responsive layout makes it look great on iPad and rest of the tablets and mobile devices.
DIARY Magazine WordPress theme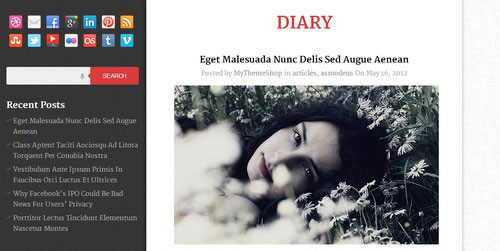 Diary is a free, pixel-perfect WordPress theme that is designed to be easy to update and keep your readers interested. With a left-aligned layout, a large post display that can accommodate large images, and a splash of color, this is one diary you will love to write in.
BoldR Lite WordPress theme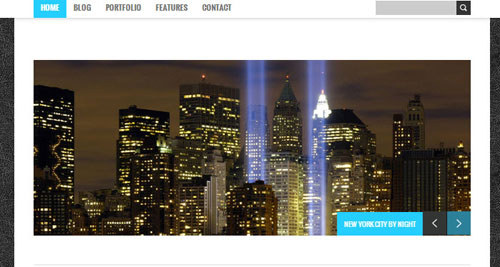 A bold, magazine style, responsive WordPress Theme.
JUSTBLUE WordPress theme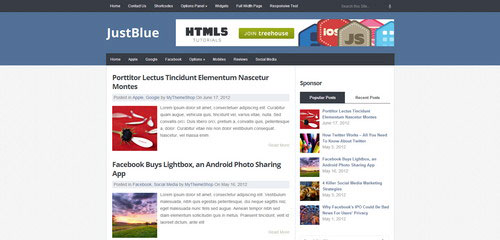 JustBlue is a free theme released by MyThemeShop. A standard blog style theme, JustBlue brings premium functionality for free, with the ability to customize settings using the options panel, and the included custom widgets, and it's a responsive theme.
Fashionista WordPress theme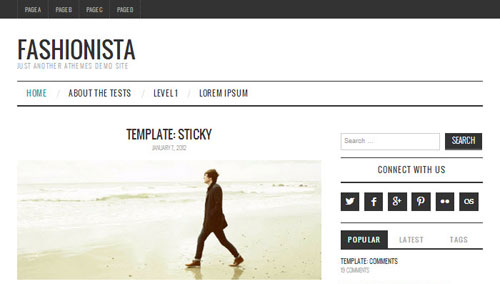 Fashionistas is a bold and fun theme built on Bootstrap, suitable for magazine style blogs.
BLOGGIE Magazine WordPress theme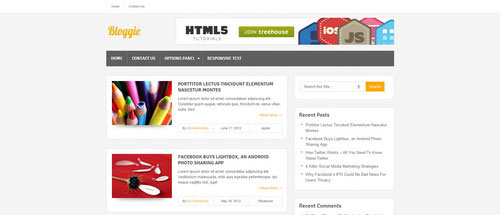 Bloggie is a free WordPress theme in the standard blog structure. The theme is designed specifically to get users to read your posts, and to turn one visitor into multiple pageviews using the sidebar widgets and the related posts option. Plus, did we mention that it's free?
Nictitate-free WordPress theme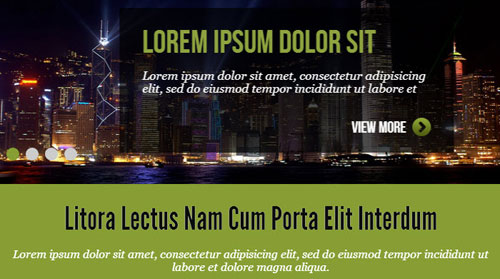 Nictitate theme is designed for magazine, news, portfolios and corporate with flexible layout. The theme is based on KOPATHEME layout manager technique that will let you flexibility choose layout options of every pages within your site. It is very helpful when you are experimenting with visual hierarchy. You can define unlimited sidebar for widget areas, and with powerful custom widgets, the theme provides you more flexibility and ease-of-use for your site
ACCENTBOX WordPress theme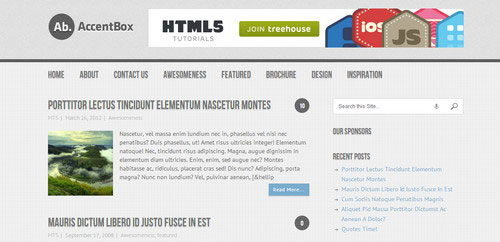 We believe in serving nothing but the best. So even though Accentbox is a free theme, its features and design can put any premium theme to shame. With its elegant design and powerful features, Accentbox will top the downloading charts. This HTML5 theme is made fully responsive to make sure your blog look awesome in any case.
Aldehyde WordPress theme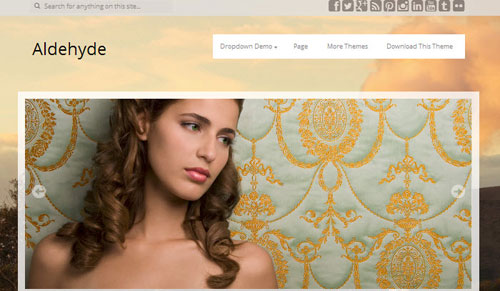 Aldehyde is a Minimal Responsive theme with Plenty of premium features including Parallax Header, Numbered page navigation, Responsive Slider, Customizable Header & Footer, 4 Page Layouts, Custom Widgets & User Friendly Time Display. Aldehyde also has a powerful admin options panel, which lets you modify your site to a great extent. Aldehyde Theme is best suited for Blog/Magazine type WordPress sites. It has been already translated into all popular langauges.
POINT WordPress theme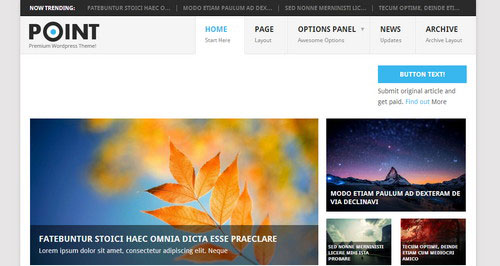 Point is a FREE fluid responsive theme that is multipurpose and flexible. Through the advanced options panel, you can choose from multiple site layouts, backgrounds and color schemes, as well as control specific features of the theme.
Dellow Magazine WordPress theme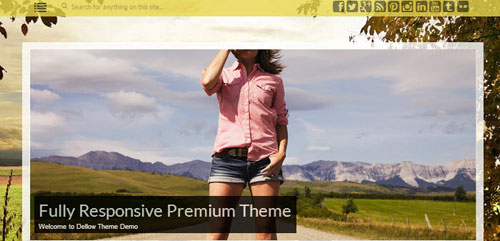 Dellow is a Minimal Responsive theme with Plenty of premium features including Parallax Header, Numbered page navigation, Responsive Slider, Customizable Header & Footer, 4 Page Layouts, Custom Widgets & User Friendly Time Display. Dellow also has a powerful admin options panel, which lets you modify your site to a great extent. Dellow Theme is best suited for Blog/Magazine type WordPress sites. .pot file has been provided, so that you can translate the theme into your own language.
Gadgetry WordPress theme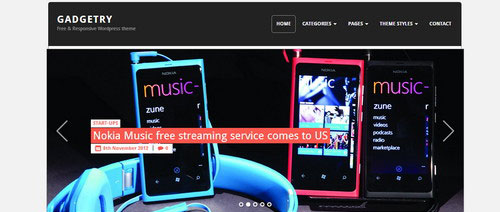 A Free WordPress theme with a clean and modern style, best suited for blogging or small magazine style websites.
StrapVert WordPress theme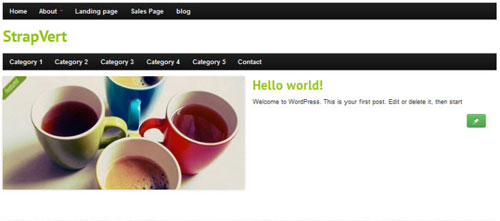 StrapVert – a clean and elegant theme for those who like to showcase their content. Ideal for the designer/artist as well as for magazine and business type websites. Built in Customizer options for site logo, Menu bar control, Header social links, Featured posts control, Hide title on pages, Hide comments form on single attachment (Deter those spammers) page, Right or left sidebar control, footer showcase widgets and more. Now with option to include featured posts in blog feed, option to show social links in sidebar. Take StrapVert for a test drive today – you are bound to fall in love with it!
Snapwire WordPress theme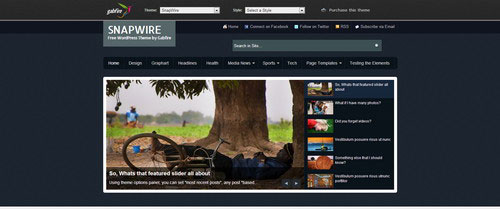 Built on an awesome framework, SnapWire is the first free theme by Gabfire for the WordPress community. SnapWire has a sleek layout that can be used as a newspaper site, or condensed for your personal blog. With 9 separate content areas on the home page, SnapWire gives you more than enough real estate to showcase your best posts across various categories.
Mantra WordPress theme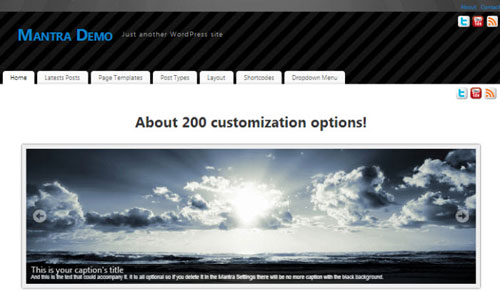 Mantra is a do-it-yourself WordPress theme, featuring a pack of over 100 customization options and easy to use tweaks capable of tuning WordPress to your very specific needs and likes. With the help of a simple and efficient user interface you can customize everything:the layout (1,2 or 3 columns), total and partial site widths, colors (all texts, links, backgrounds etc.), fonts (over 35 font-families plus all Google Fonts), text and header sizes, post metas, post excerpts, post formats, header and background images, custom menus, 27 social media links and icons, pins, bullets and much much more. With a fully responsive layout,a customizable showcase presentation page, animated slider, magazine and blog layouts, 8 widget areas, modern graphics and an easy and intuitive admin section, you can start creating your dream site right now.
SportsBlog WordPress theme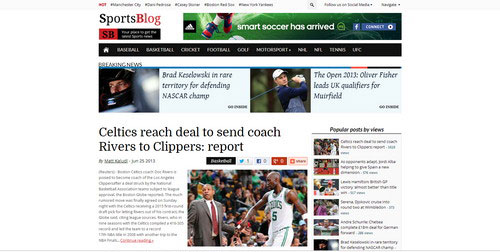 SportsBlog is a Blogging WordPress theme for Sports news website & blogs. Every element of this theme is well crafted and makes your site look professional and you get maximum exposure to your content. This theme is supposed to make your sports website look awesome again.
Apollo WordPress theme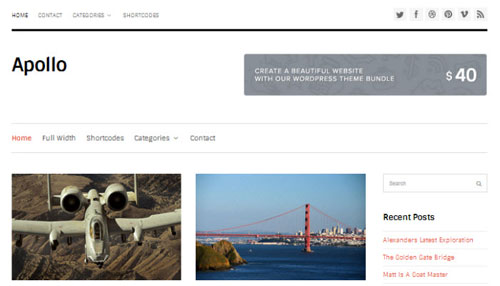 Apollo is a minimal Free WordPress Theme created with bloggers in mind. The 2 column grid layout for your archives is great for showcasing all sorts of content.
GeneralPress WordPress theme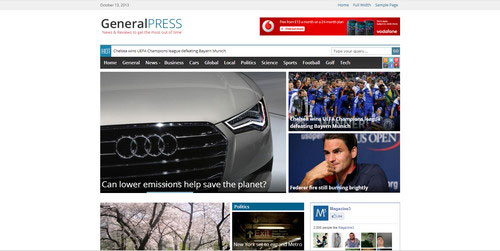 GeneralPress is a multipurpose WordPress magazine theme with classic colors so it can be used for any type of blog or website. It works great with general news websites & niche specific sites.
Clean Response WordPress Theme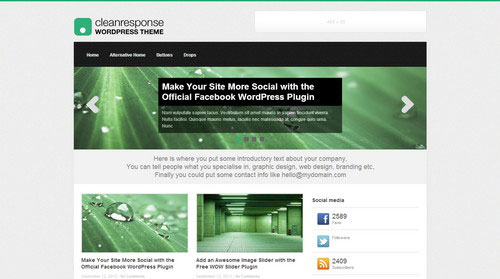 Clean Response is a multi-purpose theme with the choice of two homepages – use for business or as a regular blog theme. Best of all, it's Free! The theme is responsive which means it looks just as good on a large desk top display, tablet screens and mobile phone screens.
Dzonia WordPress theme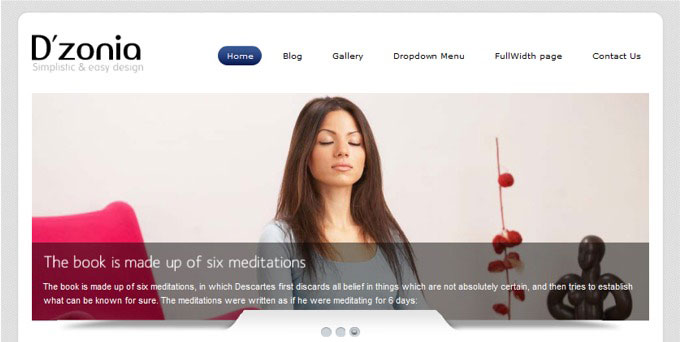 The Website built using Dzonia Theme is supereasy to build and is very simplistic in design, the visitors love to see the whole content clearly. Cloriato Theme got several theme options to allow changing and manipulating literally everything in the site. Still the site is very easy to built.