20+ Best Responsive Mobile App Landing Page Templates 2016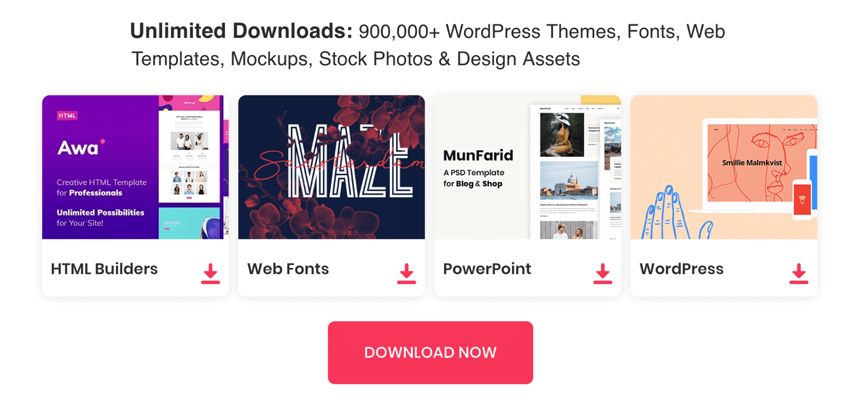 Today, we introduce to you 20 Best Responsive App Landing Page to showcase your mobile app, web application, new products or extensions.
You May Also Be Interested:
Mobile-First is a smart choice and trend for a Startup to step into giant mobile market and potential. Even so you also cannot ignore the web platform because i need a website to showcase your Mobile and and serves the promotion it is an indispensable. The purpose of this article we created to help you have more options to create a landing page for mobile app with sophisticated and professional design.
App Landing Page is indispensable in promoting plans your Mobile App. If you have a App Landing Page with responsive layout which can be viewed on devices such as smart phones, tablets, laptops and desktops to promote your plans will succeed than expected. More than 25 Responsive App Landing Page below Built with HTML5/CSS3 and Bootstrap 3 Framework,  you can easy change the main site, template color scheme by changing few hex codes and the associative elements gets a new color.
A hand-picked Responsive Mobile App Landing Page Templates 2016 for Mobile App, IT Startup promote products and services and boost your sales and profit.
Wava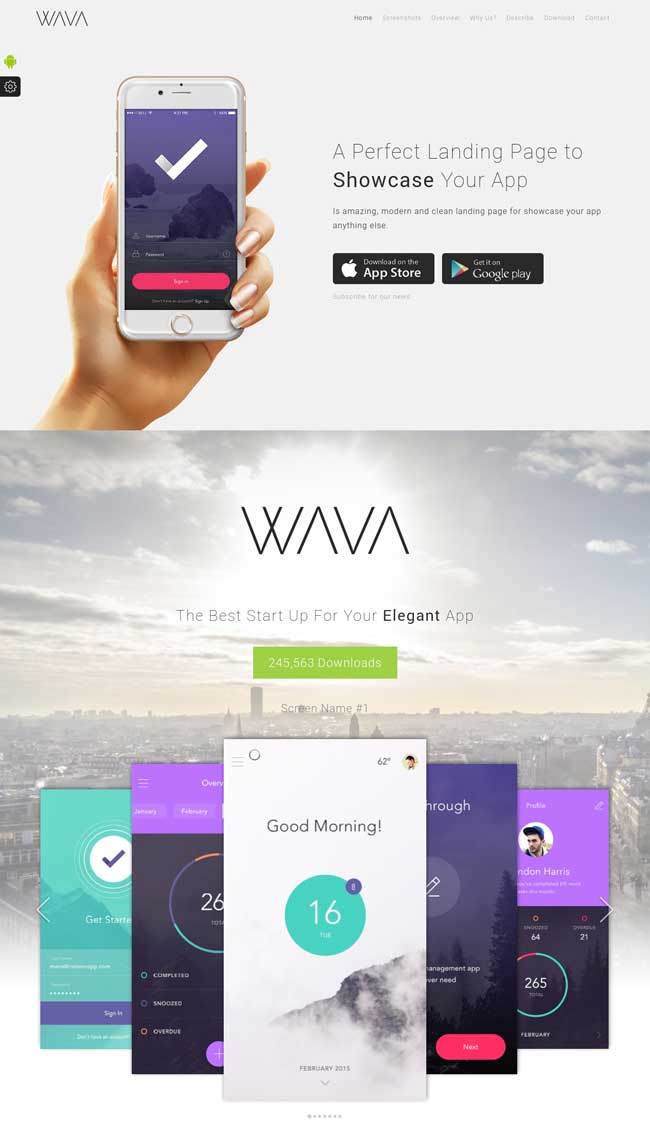 WAVA is the perfect choose to built a landing page for mobile app showcase. This template built with latest bootstrap framework and HTML5 and CSS3 technologies so very easy to customize what you need.
With modern and clean design style it help focus to design and mobile os are distributed immediately when the page is finished loading. The next page layout will help you present the highlight features of the Mobile App. With the contact form integrated you clients will easily submit inquiry or questions directly through the landing page.
Wava comes with PSD version and help documents, so it's better way to present your startup mobile app website.
Fibre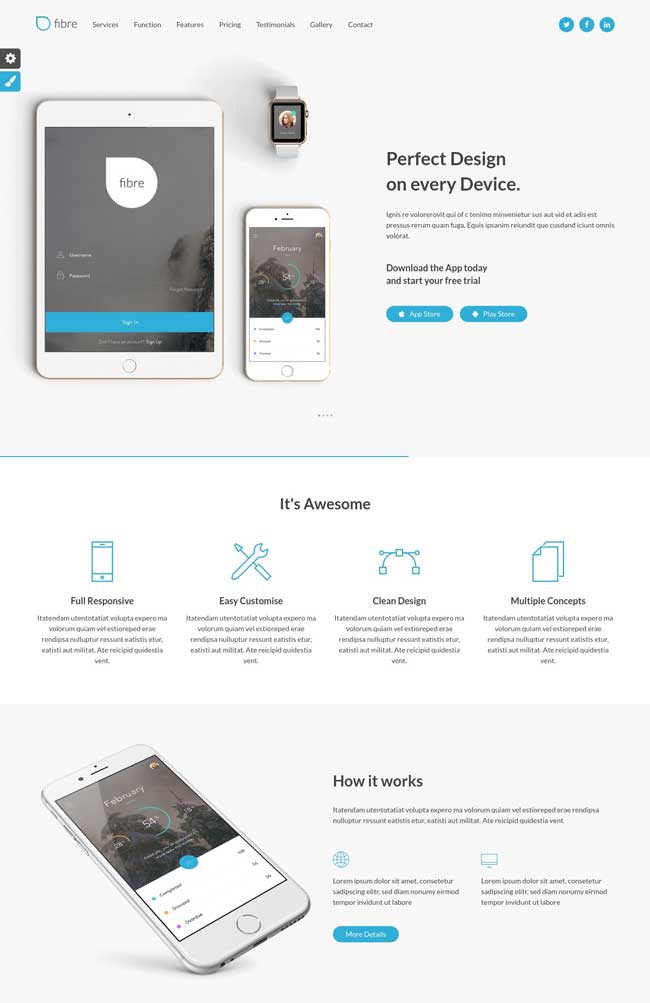 Fibre as a comprehensive Landing page template for showcase mobile app. With the 10 pre-made landing page layouts comes with powerful features should Fibre become is better way to present your startup mobile app site.
This template based on Bootstrap Framework, Html5 and Css3 markup w3c valid markup and fully responsive design so display perfect on many devices. Your landing page will be extremely impressed with the Video background and 12 different color options. Direct contact form and Newsletter subscription from work with Mailchimp will help the campaign your mobile app to be perfect.
OLA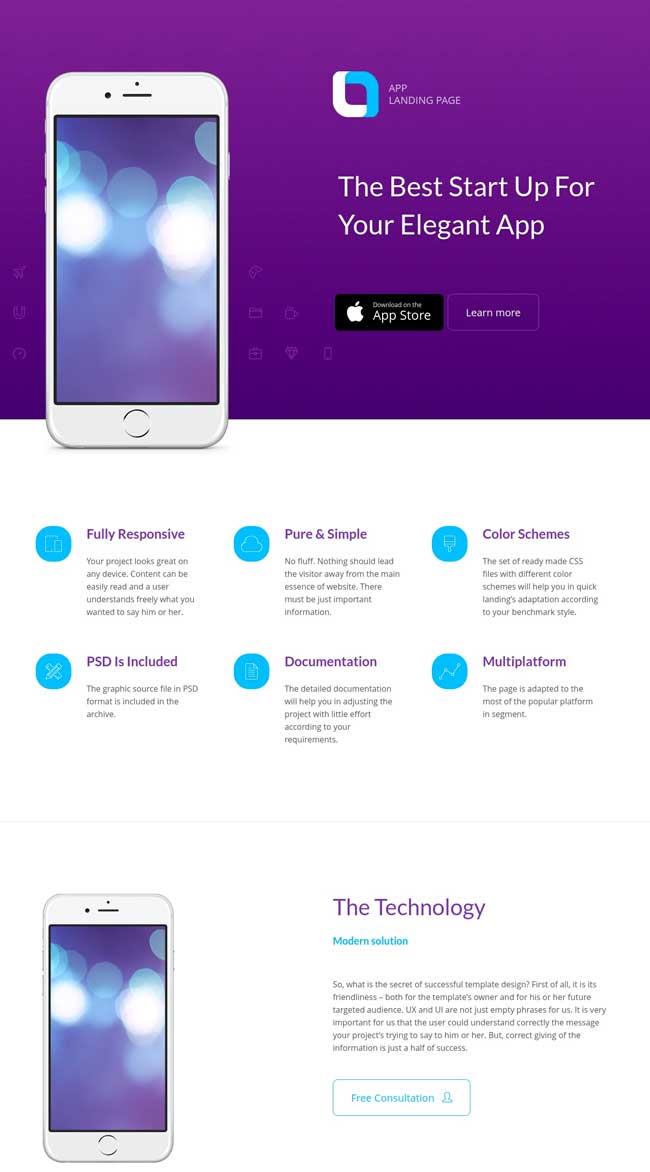 OLA is a Multipurpose Landing Page Template designed for Mobile App showcase website. OLA available 3 mockups template for present your app on iOS, Android and Windows Mobile.
OLA built with HTML5 and CSS3 technology, fully responsive layouts and retina ready will help improve your user experience on all devices. In addition it also includes 4 bonus Landings layout suitable for Personal Portfolio, Business, Food, Real Estate, more coming soon.
MICKY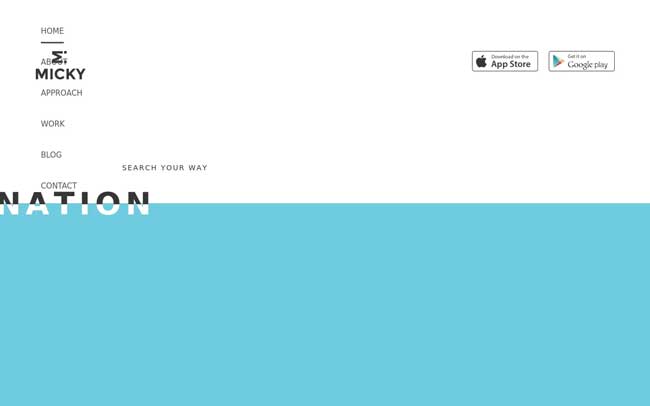 Micky is a responsive Landing Page template with clean and modern design great for App development company to showcase their mobile app or create landing page for Digital agency, corporate etc. It is comes with 10 pre-made layouts, and many features such as Revolution slider, Contact form and Google Map Widget.
Appica – Responsive App Landing Page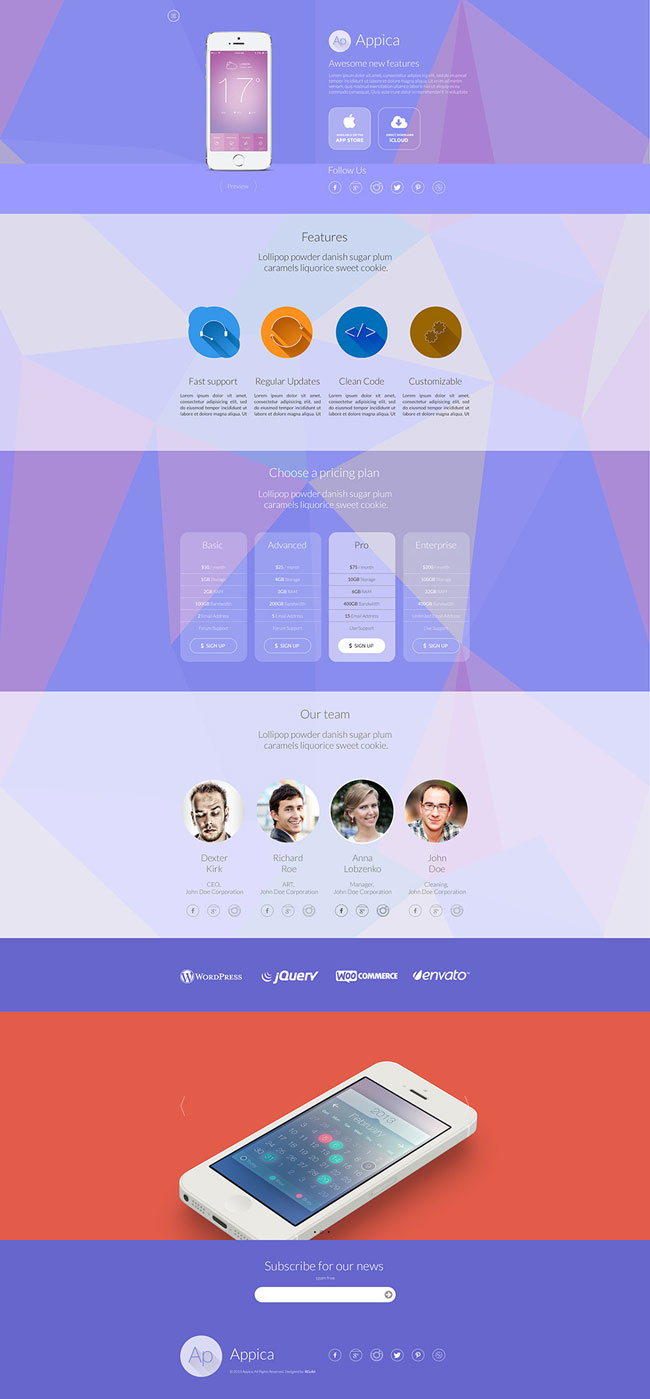 Appica is a set of two different fully responsive landing pages designed in iOS7 and Android styles. Thus the presentation of your app will look naturally whether it is made for iPhone or Android phone. It's layout remains perfect on any devices with any screen sizes. More than that Appica has such trendy features as background parallax effect, slide out menu, flat one page design, etc. It's based on Bootstrap 3.0 and is highly customizable.
Aire – App Landing Page HTML5/Less Template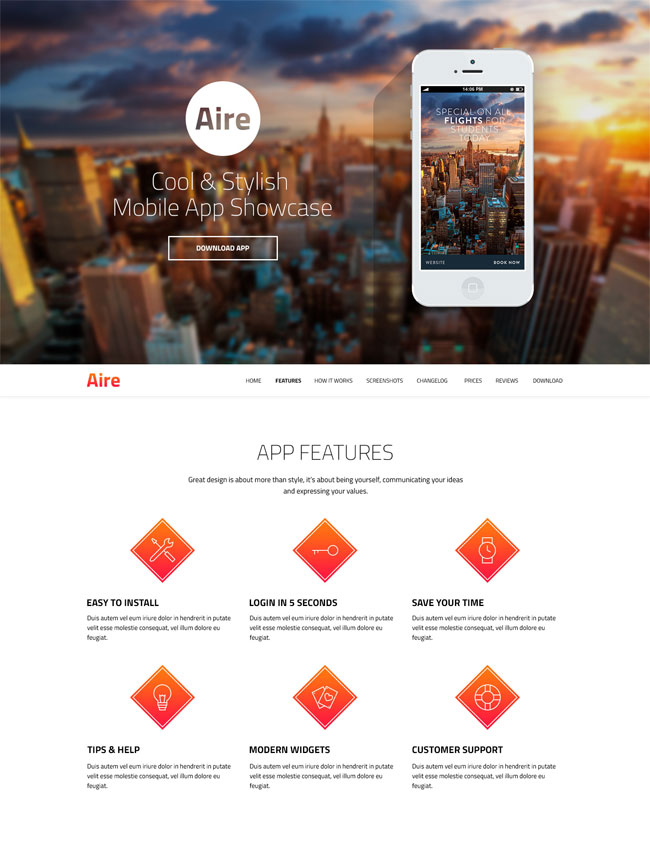 Aire is multipurpose landing page designed to showcase your mobile app, web application, new products, extensions, modules and other. It is fully responsive and looks stunning on all types of screens and devices (desktop, notebook, tablet and mobile).
App on – Responsive App Landing Page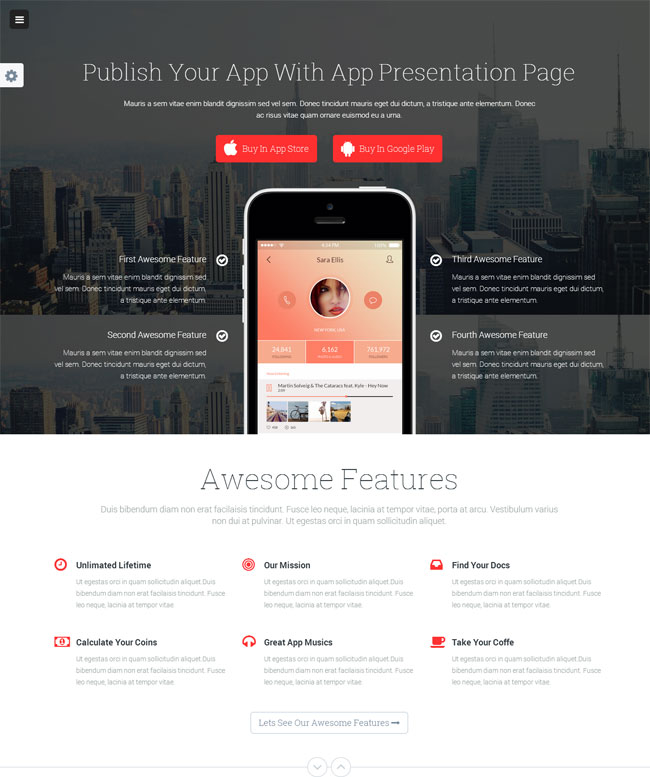 APP ON is a Responsive HTML5 / CSS3 Landing Page Template " it based on Bootstrap 3.1.1 and jquery 1.11.0 framework.
Kane – Responsive Bootstrap 3 App Landing Page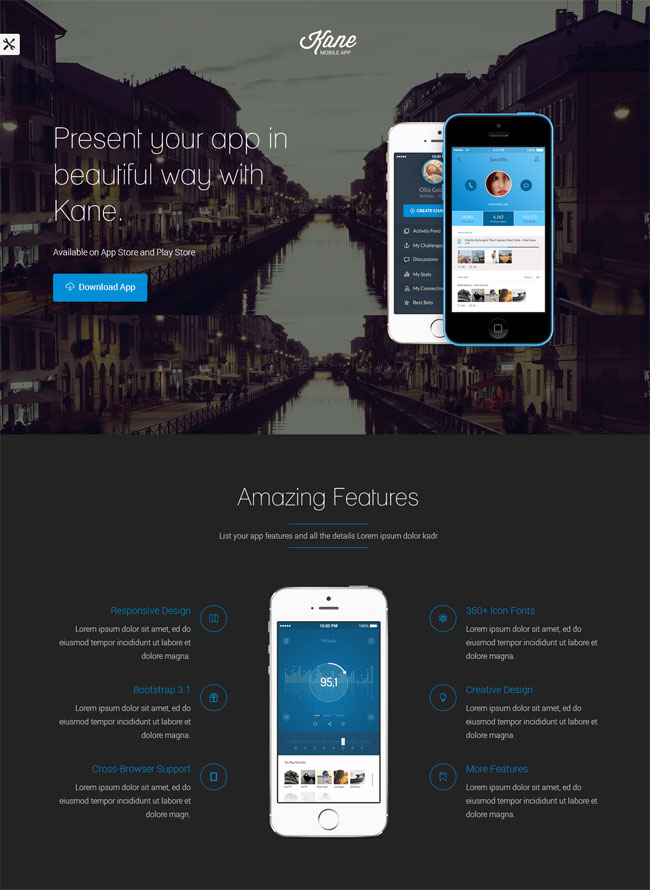 Kane is a clean and modern Landing Page Template for Mobile App. Built with Bootstrap 3. It has different homepage styles and color variations. Well organized and comment codes so it's very easy to customize and use in your project according to your needs.
Launchpad – Responsive App Landing Page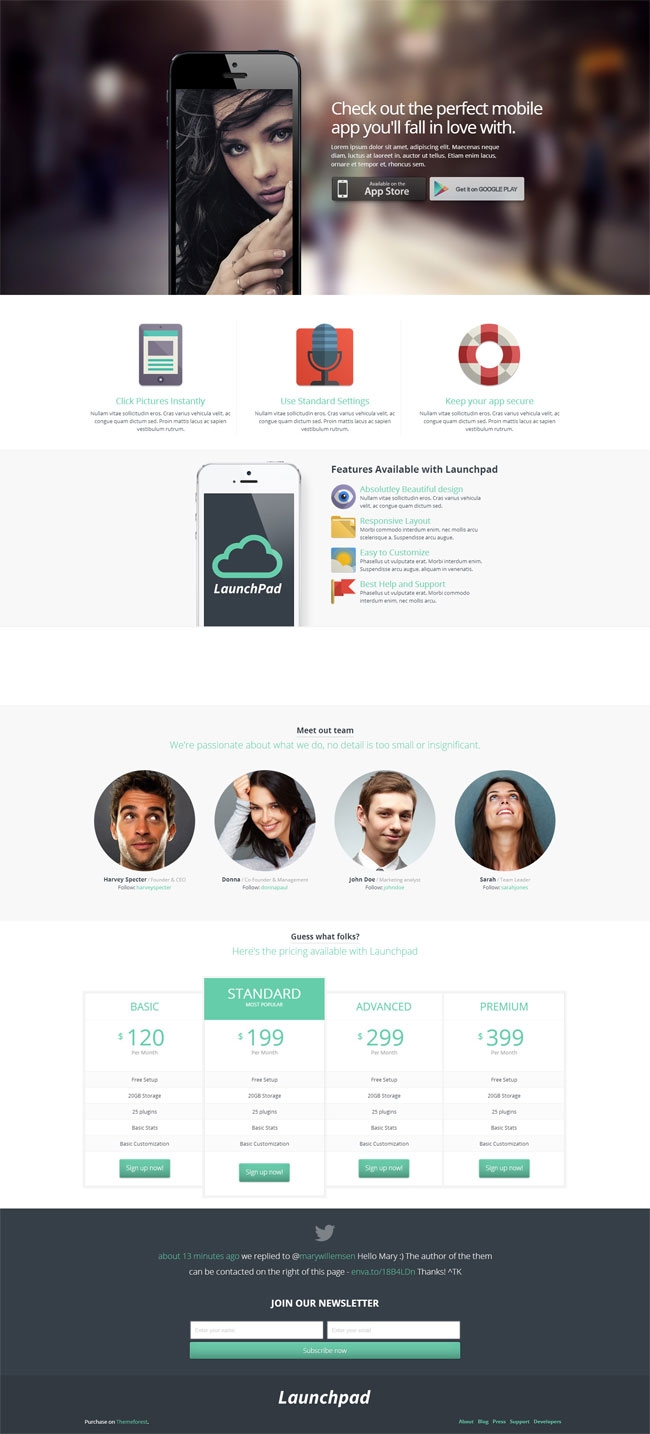 Launchpad is the perfect app showcase template for app industry, gaming, corporate, agency, nonprofit, freelancer or general business.
PixelPerfect – Responsive App Landing Page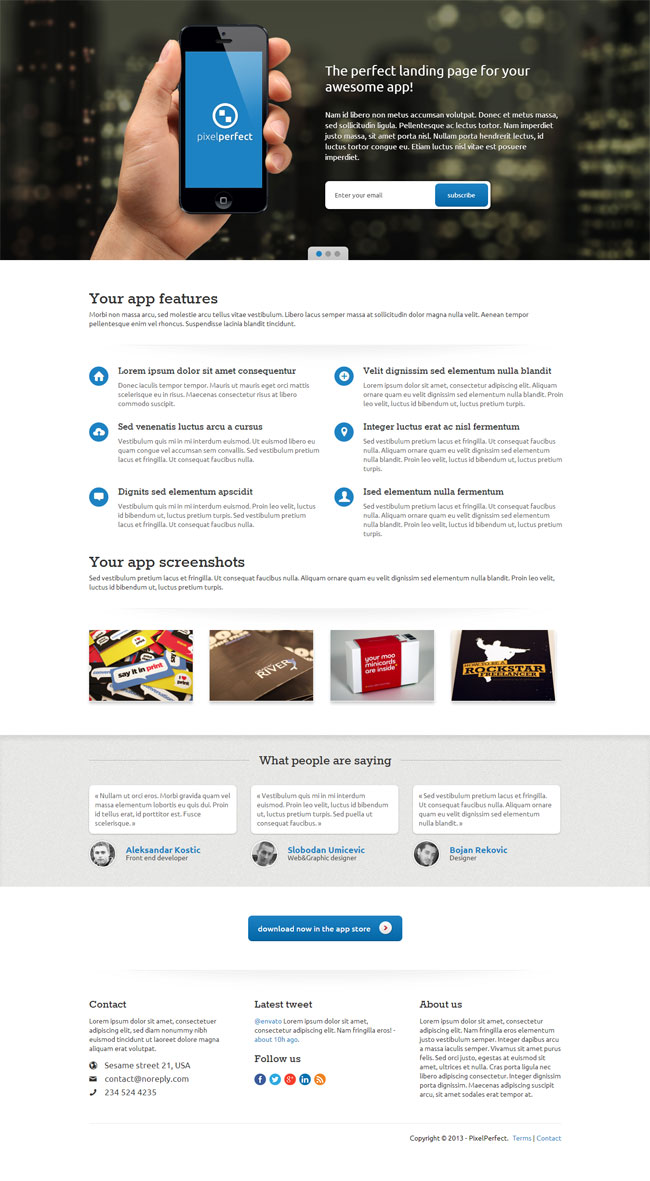 PixelPerfect is a responsive, retina-ready landing page template. It's primarily intended for mobile apps, but with a little modification it can have many uses.
AppStar – One Page Portfolio & App Landing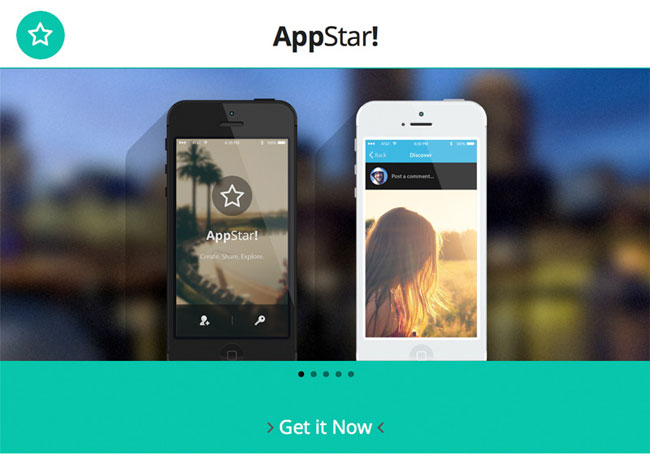 AppStar is a super easy to setup one page layout for you mobile app or portfolio site. The sexy clean & flat design allows your app or portfolio to be the real star! With 6 color styles and a ton of options you'll have your one page site online in no time!
Crealand – Responsive app landing page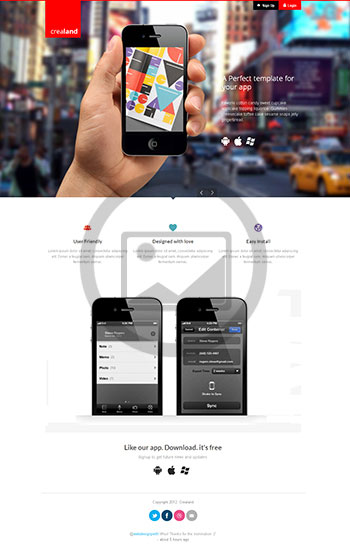 Crealand – A perfect start up template for companies, individuals and professionals. This template was designed with Responsive design, Popup/slideout Login and registration/signup forms, Video Support, Rotating twitterfeed and much more..
Katemi – Clean Product and App Landing Page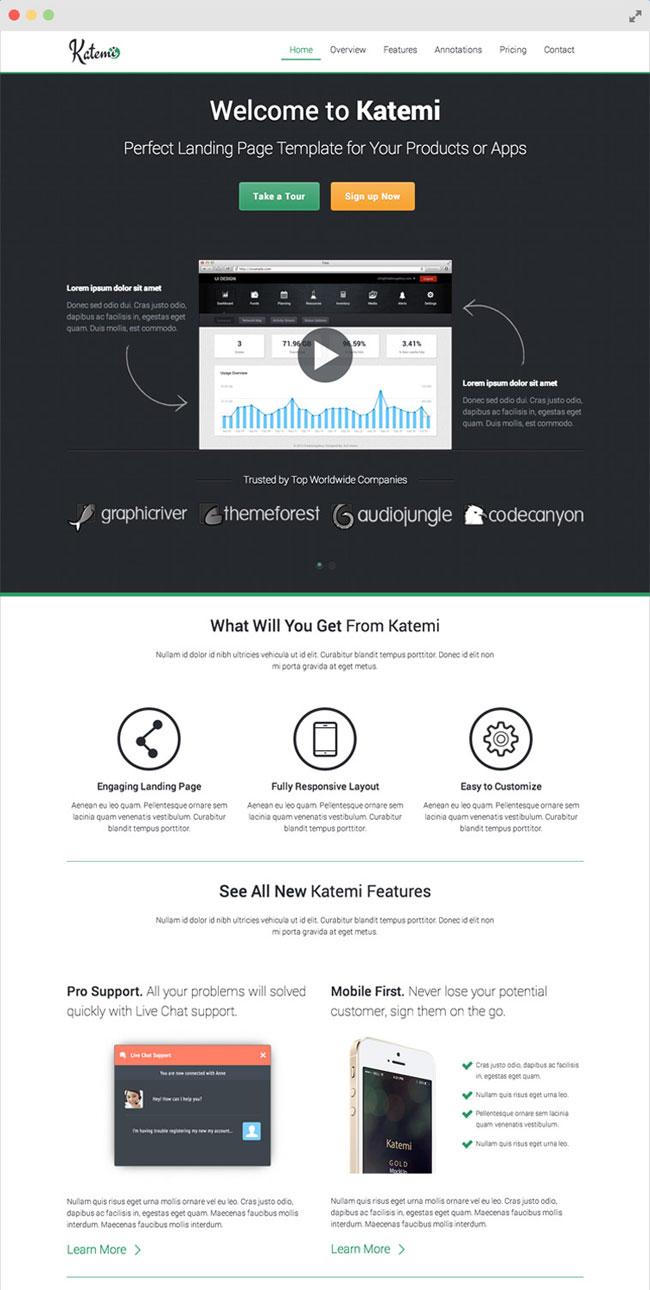 Katemi is a clean landing page template for your product/service and app. Katemi have some features which will be great to promote your business. They are Take a Tour and Image Annotations feature. With these features you can show the superiority of your products to visitors and get them as your client.
Flatland – Responsive HTML5 App landing page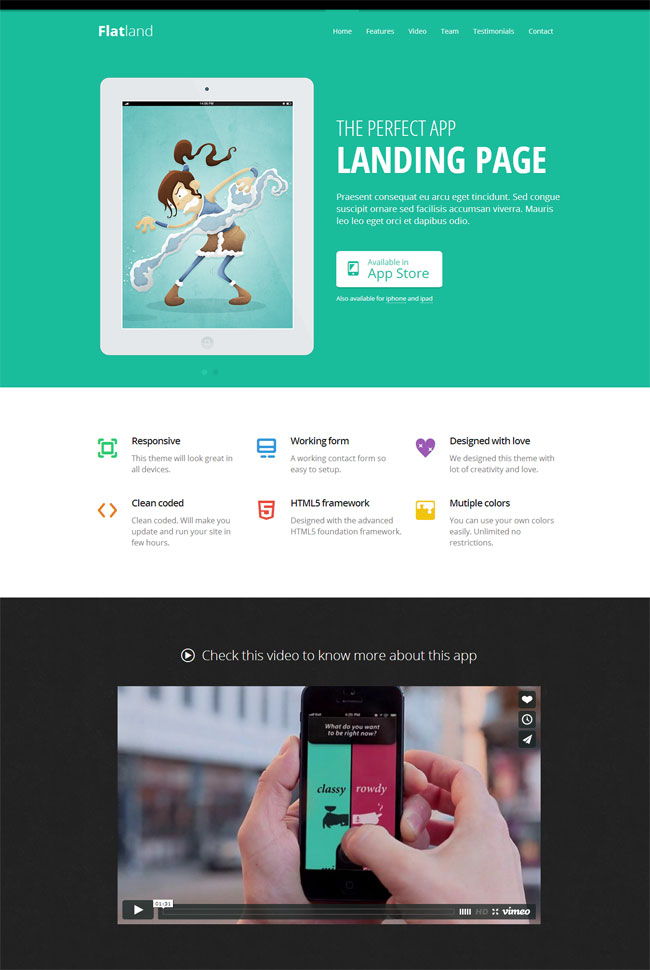 Flatland – A perfect start up template for companies, individuals and professionals. This template was designed with Responsive design, HTML5 / CSS3 , Responsive slider, Video Support, Working contact form and much more..
Carote – Responsive App Landing Page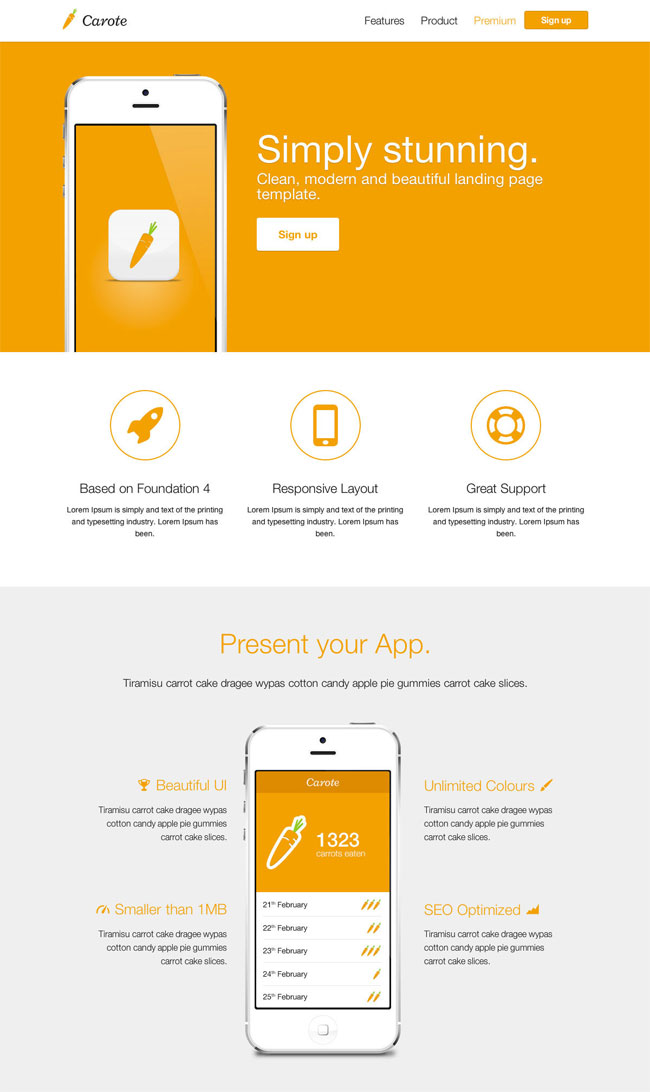 Carote is a responsive app landing page template based on the Zurb Foundation 4 framework. It's perfect to promote your iPhone and iPad App as well as other Software.
BIG Thing – Responsive App & General Landing Page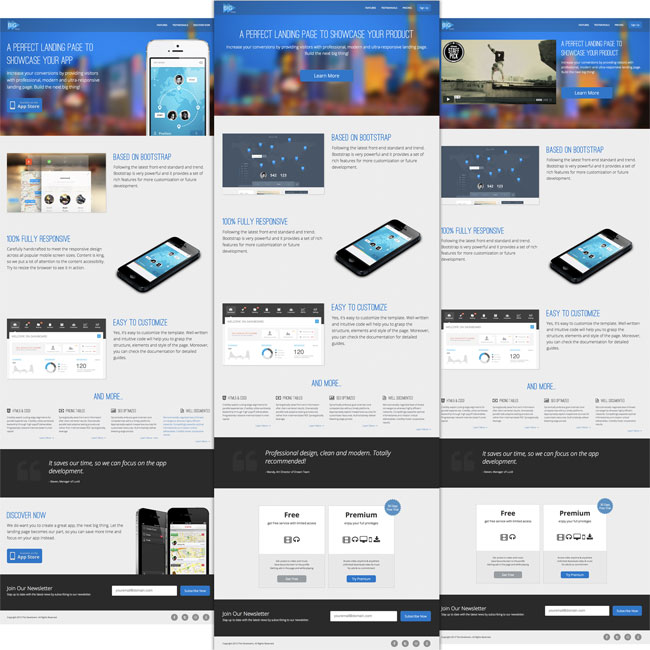 BIG Thing Landing Page help Sell your App, Promote your subscription service or other general products. Built with Content First design concept, BIG Thing will provide full benefit for your business, both content accessibility and responsive design aspect. Following the latest front-end framework, Bootstrap, surely BIG Thing allows you to align with the current modern website.
Serendipity – Responsive App Landing Page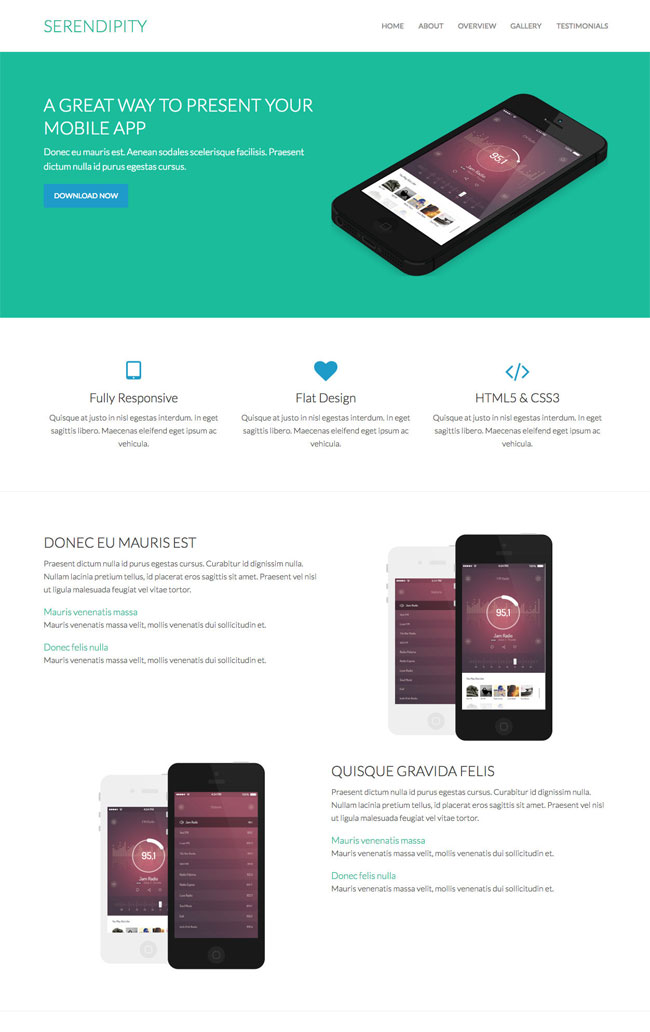 Serendipity is a Responsive HTML5 landing page to showcase your mobile app. It's built with a mobile first and device agnostic approach, fluid grid and rem font sizing.
ProApp – Responsive, Retina Ready Landing Page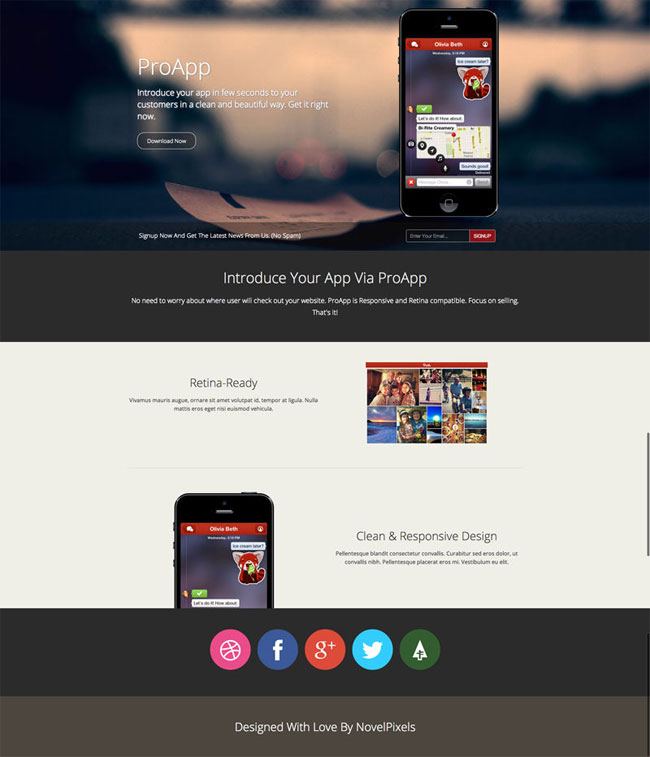 ProApp is a Responsive, Retina-Ready landing page that helps you introduce your app to users and make them interested to communicate with you via social media. Code is easy to modify and understand so you can personalize it in the easiest way
IceApps Landing Page HTML & PSD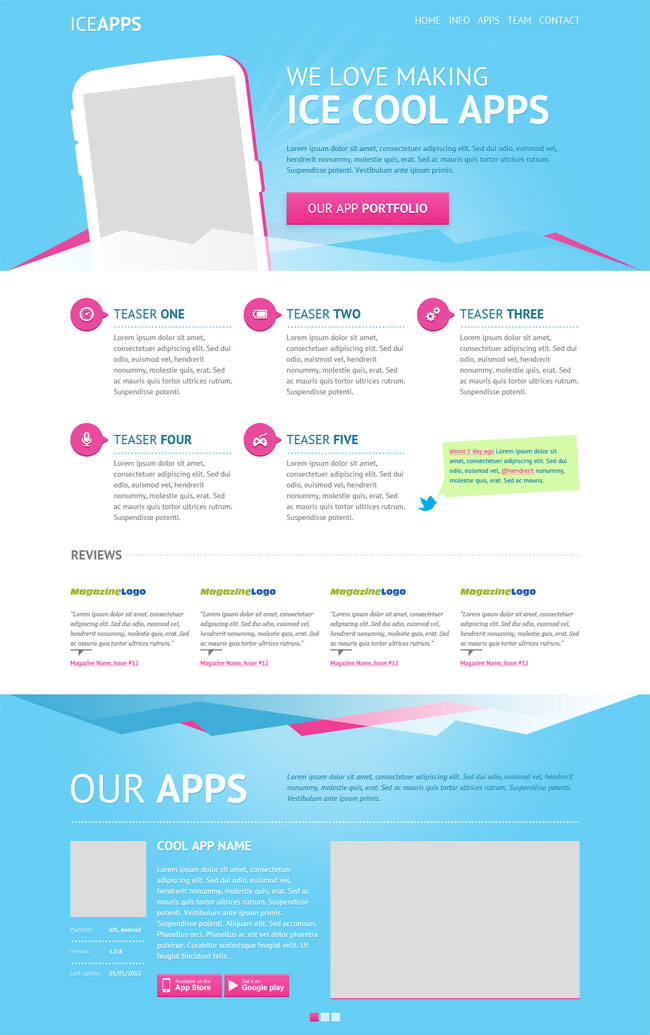 IceApps is a beautiful, simple, yet complex landing page for your apps, freelancing agency or clients. Showcase your apps to increase downloads or to display your skills with this easy to edit theme. With the included PSD you have all the power to completely make this template yours.
Delicious – Responsive App Landing HTML Theme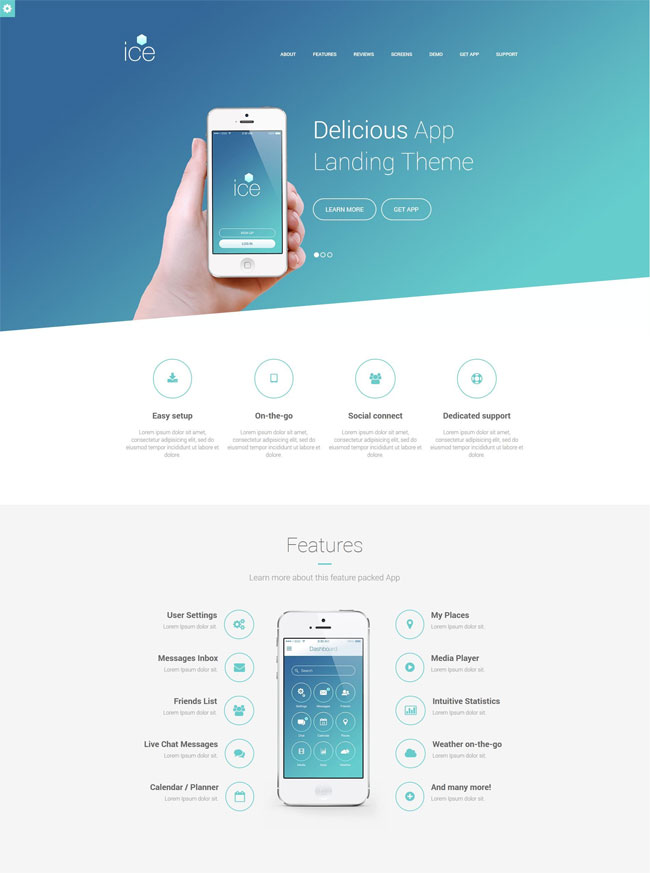 Delicious – the perfect responsive HTML app landing theme that will give your new app the edge it deserves. With simple and effective one-page design, utilising beautiful interface elements.
Applum – Responsive App Showcase Landing Page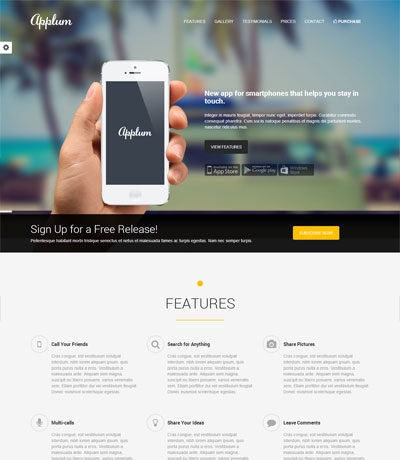 Applum is a Responsive Easy to Customize App Showcase Landing Page Built with HTML5/CSS3 and Bootstrap 3 Framework. This template also includes Ajax Contact Form and Ajax Subscription Form for Mailchimp.