15+ Best Posts Content Slider Plugins for WordPress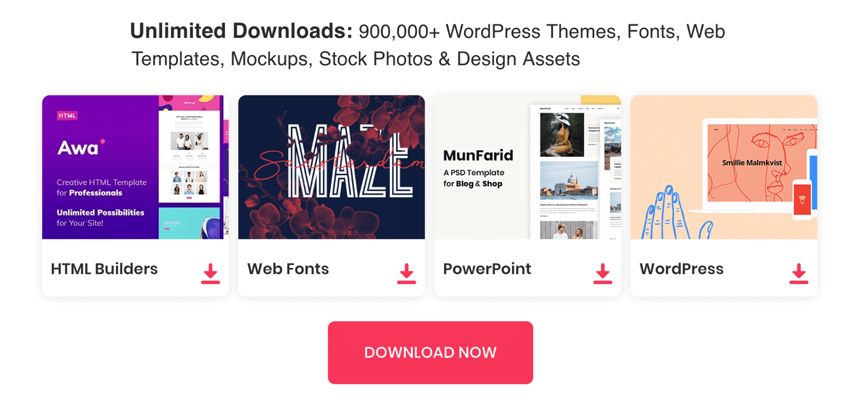 Here is showcase some of amazing Posts content slider plugins for WordPress which allows you to pull content from your blog to content slider.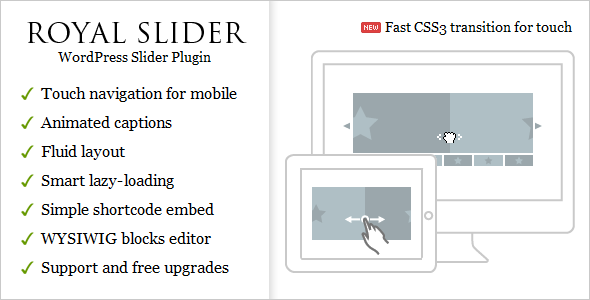 WordPress slider plugins are a fantastic way to showcase the blog posts you want to draw people's attention to. So if you are looking for a best WordPress content slider plugin, this is a great choice.
RoyalSlider – Touch Content Slider for WordPress
Royal Slider for WordPress is responsive image gallery and HTML content slider plugin with touch swipe navigation. Plugin is mobile-friendly and allows creating completely custom slideshows and css3 banner rotators with images, videos or HTML content in slides. You can also dynamically populate data from Flickr, 500px, Instagram or featured posts of any post type – like WooCommerce products. Developed in best practices of CSS3 and HTML5. For photo gallery you can enable vertical or horizontal thumbnails, enable lazy-loading or fullscreen. Carousel also supports YouTube or Vimeo videos that allows you to create video galleries.
AllSlider – WordPress Responsive Slider Carousel
AllSlider is a responsive, touch enabled, slider carousel plugin for WordPress that allows you to create multiple sliders using a drag & drop interface and show them using a shortcode or a widget.
TouchCarousel – Posts Content Slider for WordPress
TouchCarousel is a posts content slider WordPress plugin with touch navigation for mobile devices. You can slide custom post types, with custom taxonomies (categories, tags, e.t.c.) and create layout templates using simple templating system.
Accordion Slider – Responsive WordPress Plugin
Accordion Slider is a fully responsive and touch-enabled WordPress plugin that combines the functionality of an accordion with that of a slider. The Accordion Slider plugin brings the best of both worlds, offering a modern, intuitive and engaging user experience.
News Box – WordPress Contents Slider and Viewer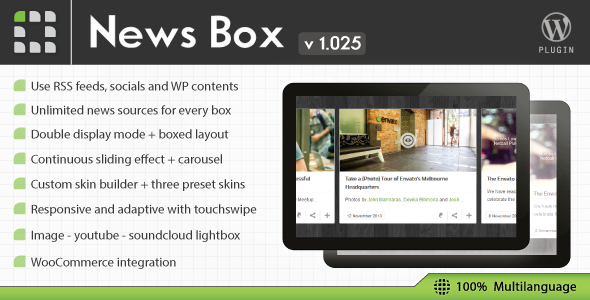 Display contents from different sources and display them in an unique environment. News Box is a an innovative wordpress slider meant to allow you grouping multiple contents and sort them by date.
MORE / INFO DEMO
LayerSlider Responsive WordPress Slider Plugin
LayerSlider WP is a premium multi-purpose slider for creating image galleries, content sliders, and mind-blowing slideshows with must-see effects, even from your WordPress posts and pages. It uses cutting edge technologies to provide the smoothest experience that's possible, and it comes with more than 200 preset 2D and 3D slide transitions.
Premium Featured Posts Slider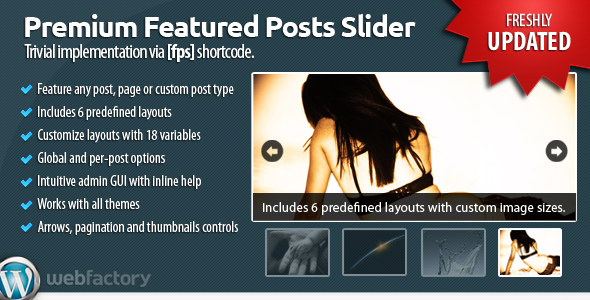 AB Testimonial WordPress Plugin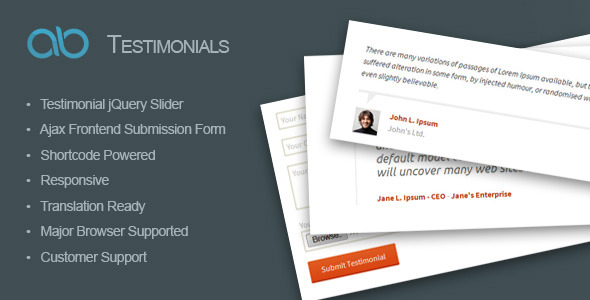 AB Testimonial WordPress plugin is a great tool to show your clients testimonials. You can display testimonials in any post or page content, or Text Widget simply by pasting shortcode in it. Testimonials will be displayed as slider with several sliding effects. Autoplay is supported by default and there are two different testimonial styles to choose from. You can select testimonial category to show and also limit number of displayed testimonials.
Slider PRO – WordPress Premium Slider Plugin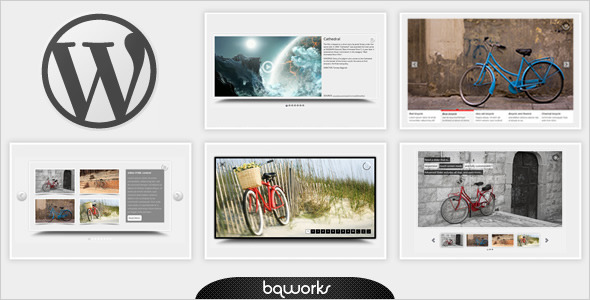 Slider PRO is one of the most powerful slider plugins for WordPress on the market.
Recent Posts Revolution
Recent Post Revolution offers a new amazing way to display a selection of your posts, custom posts or pages in your WordPress blog.
Posts Pro – WordPress Plugin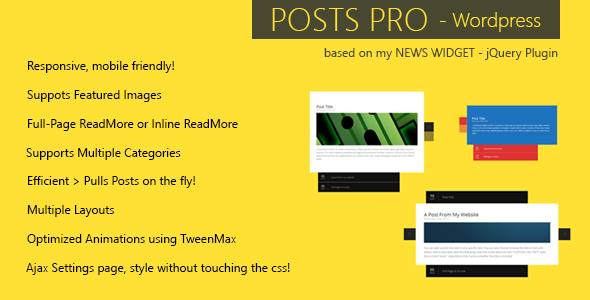 POSTS PRO is a WordPress plugin that turns your posts into a post slider. The plugin is extremely customizable with more than 120 settings. The plugin includes a Full-Page Reader and an In-Line one. You can use this to display / list your posts in a nice and compact way! You can also use it as a portfolio gallery to list work or anything!
Showbiz Pro Responsive Teaser WordPress Plugin
Showbiz Pro is a responsive teaser displaying solution that allows you to show WordPress Posts or any Custom Content with a set amount of teaser items.
Dynamic Grid: WordPress Posts Feed Slider
Dynamic Grid: Posts Feed is a next generation slider for your homepage, sidebar, footer, you name it. It takes posts from your WordPress database and arranges them in a nice looking, totally customizable and animated grid.
WP Easy News Scroller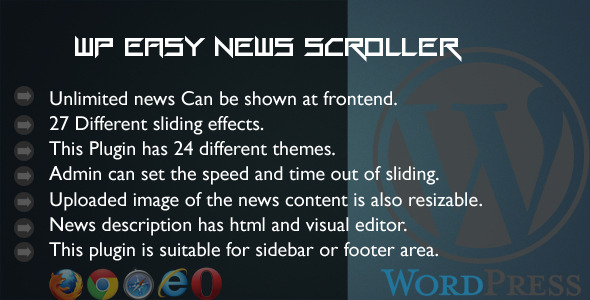 Essential Grid WordPress Plugin