10+ Best Free Online QR Code Generator for 2021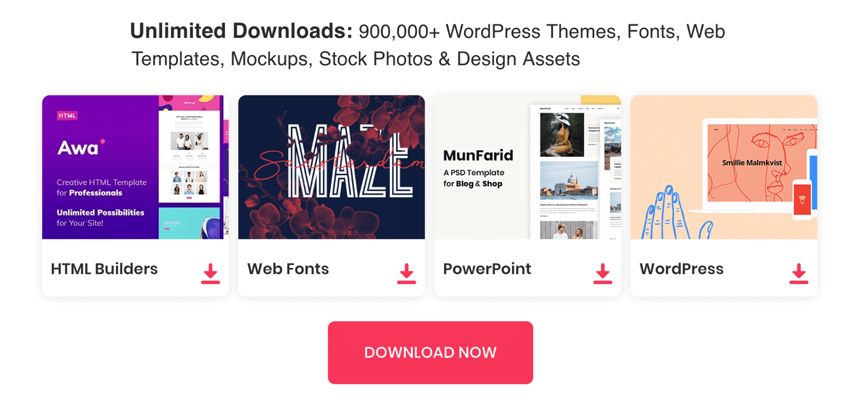 Enter the year 2021 QR codes are essential for any brand these days as they are the offline lead to your e-commerce website, physical product, online product, social media, event, website, Vcard… In this article, we want to introduce to you the best Free Online QR Code Generator that makes it easy to create a QR code free of charge commercial and print usage allowed, including advertising.

What is QR Code?
A QR Code (Quick Response) is a cell phone readable bar code that can store website address, plain text, phone numbers, email addresses and pretty much any other alphanumeric data. You can read the full Wikipedia description is here.
How do you generate a QR Code?
There are many websites can help you make a QR Code, but the key is finding the right one for your needs. Some things to look for when choosing a QR code generator are whether you can track and analyze performance, if it allows you to design a code that is unique to your brand, and if it is compatible with common QR code readers. Although there are many other options for QR Code generator, but here are 10 of my best suggestions.
Check out over 10 best Free Online QR Code Generator for 2021
ForQRCode.com is the leading popular free QR Code Generator Tools to create your personal QR Code or business QR Code with quality as PNG and Vector (SVG, EPS). This Tool support input content such as: Website Url, Location (Google Maps), E-mail, Text, Call, SMS, Whatsapp, WI-FI, V-card, PayPal and Bitcoin. ForQRCode.com with fully responsive design ready to look stunning on any device. You can not register and login to make any QR code types with data input. Enjoy it because it's never limited!
QRzebra is one of the best and complete Free QR code generators I have tested, easy to use and you can really make some awesome custom designs that you can save as a template to reuse later. No need to sign up, really easy to use. On QRzebra you can also track data and make dynamic QR codes for more professional use. It's great if you want to make a QR code with logo.
Beaconstac is the world's fastest-growing QR Code solution. They allow creating various types of QR Codes, like, URL, email, message, call, vCard, PDF, and app download – for free. They pack a punch when it comes to customization options – change colors, add a logo, add call-to-action frames, and choose unique data patterns. Beaconstac takes QR Codes and pumps it up to a powerful marketing channel – from creating custom QR Codes to building mobile-friendly landing pages for the QR Code, managing them, retargeting users, to tracking their performance.
QRTiger is an option if you are looking for a solution to generate dynamic QR codes. QRTiger allows you to change the URL every time, as well as create codes with logos on the fly. QRTiger has been selected as one of the best and most complete QR code generators online to track data. Making use of dynamic QR codes can help you easily track and edit any URL behind your QR codes. We also have a bulk QR code generator and QR code generator API for more professional needs. QR codes will become an important marketing tool for any business type as they are easy to use. It also allows you to churn QR codes that are customized and with different colors.
This is simple and easy use QR Code creator tool. This Generate QR Codes using Google's Chart API for processing.
With Free-qr-code.net can help to create your free high-resolution QR Codes readable with any smartphone containing google maps location and vcard information.
QRStuff is a free QR code generator and QR code online creator. Create QR codes ready to print or to add to a t-shirt. Create a cell phone or mobile phone readable 2D barcode containing a URL, Google Maps location, FaceBook link, or Vcard contact information

Also free with an option for paid premium service, this generator allows you to "read" to text, URL, phone number, SMS, or vCard. Read on for an example of linking to a vCard, which allows people to save your contact information easily and immediately when "reading" the QR code.

A Free Online QR Code Generator to make your own QR Codes. Supports Dynamic Codes, Tracking, Analytics, Free text, vCards and more.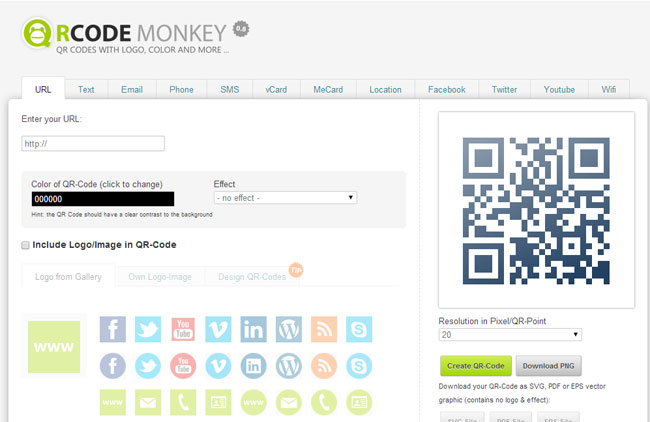 QR Code Monkey is free QR Code Generator creates QR Codes with logo-images. Generate your QR Code for urls, vcard, facebook, youtube and more. Download in print quality as PNG, SVG, PDF, EPS
This is a free online QR-code generator in PNG format. You can use this tool to create QR-codes for URLs, web pages, phone calls, emails, text messages, tweets, vCard/meCard electronic business cards, WiFi access, events and many more.