Beautiful Fairy Miniature Garden in Broken Flower Pots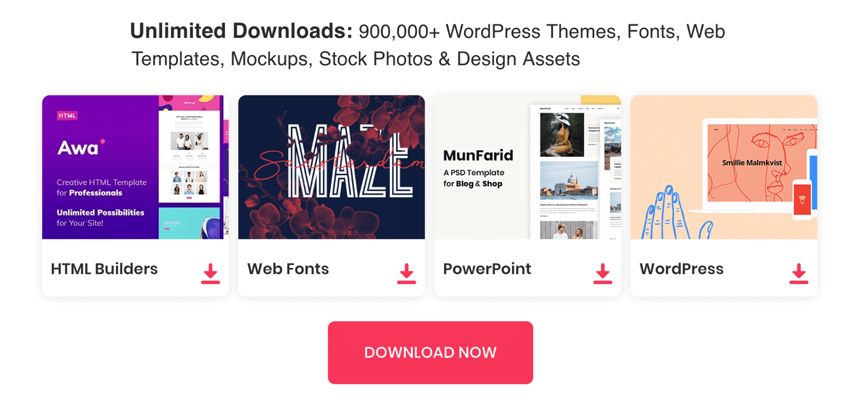 Creating miniature gardens by making use of the broken pots is a new trend in gardening. There are many nice ideas to use a broken pot and its parts to make the terraces and plant small plants, and decorate to look like a garden that a fairy would live in. A small magical garden will make everyone surprised and admired the creation of the owner. Just break the spots with a hammer safety following the shape you want, then decorate it following the attractive pattern or in any way you wish, fill the planter's soil in the pot. Finally, you just have to plant small trees and beautiful tiny flowers and enjoy your product.
Turning broken pots into beautiful fairy miniature gardens is one of the most amazing and creative gardening design ideas. Do not waste the broken or useless items; blow your inspiration into them to create the attractive garden in any way you wish.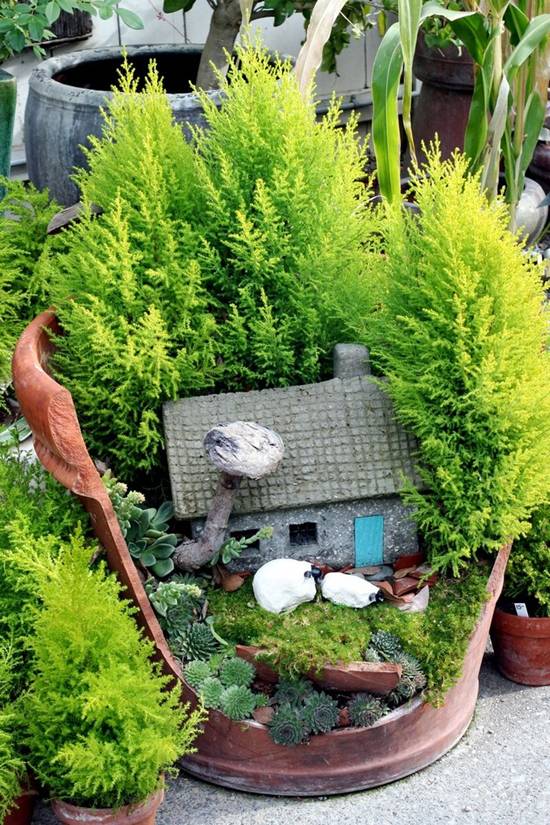 From: Chigiy
From: infogardin
From: refreshingthehome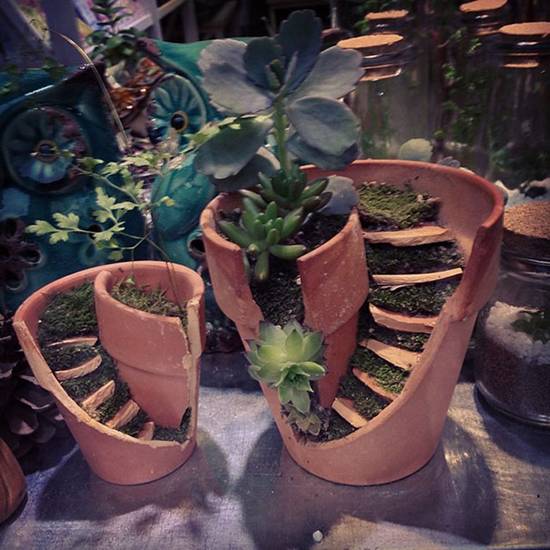 From: Badlay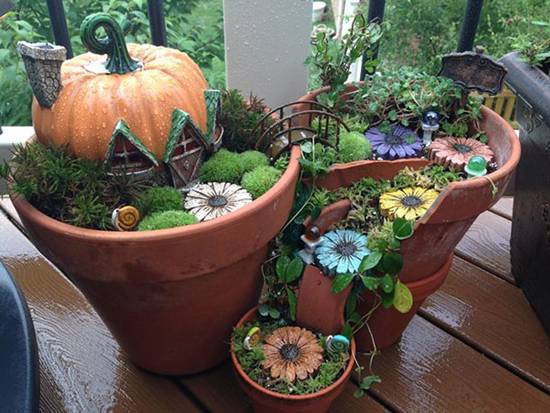 From: indulgy
From: Rebecca Snyder via pinterest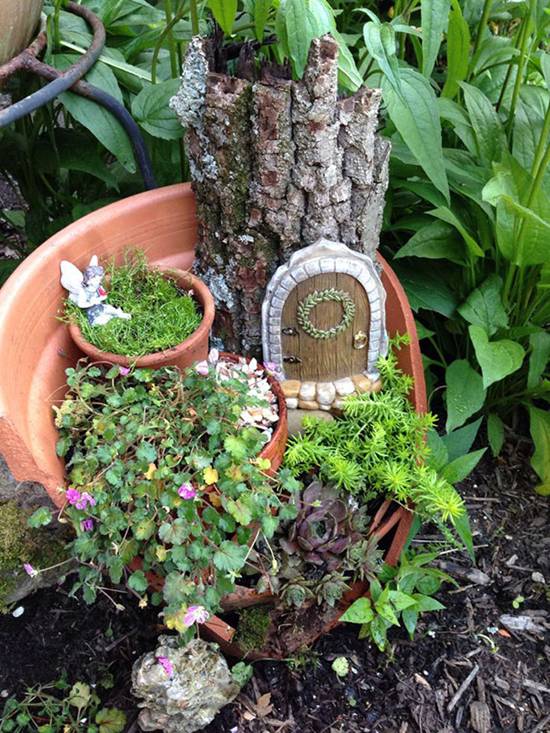 From: pinterest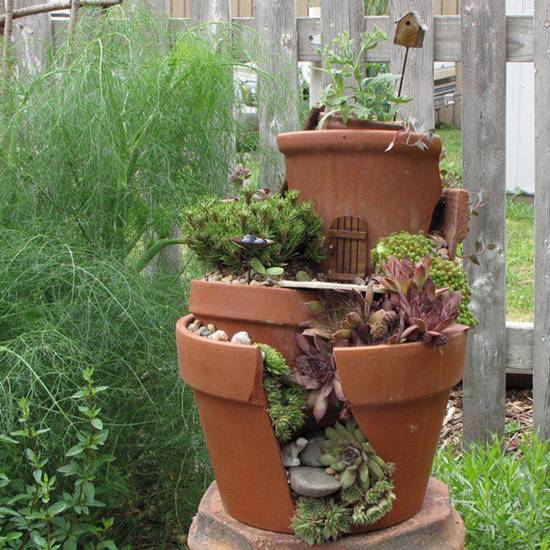 From: pinterest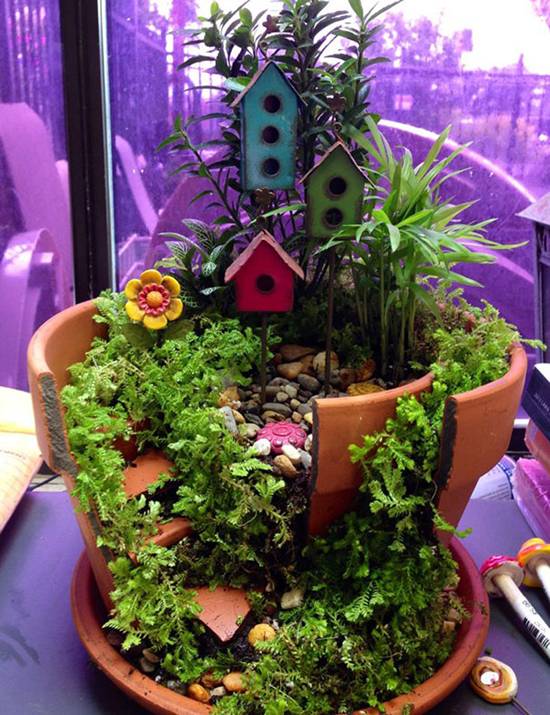 From: pinterest
From: Sarah Wynne
From: wohlundtoll
From: pinterest
From: Kelli Voss
From: Naturework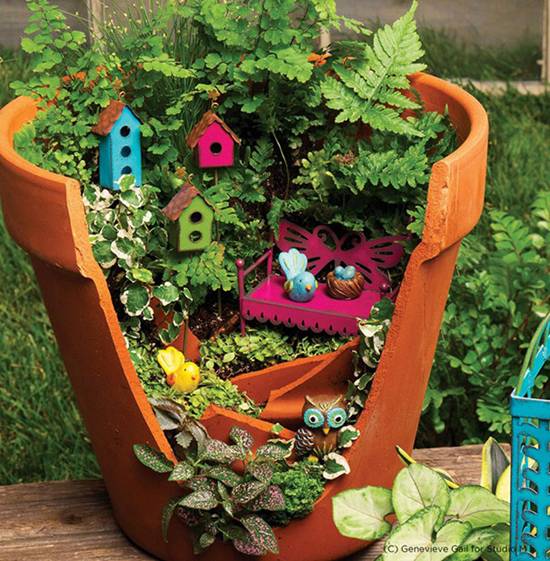 From:  Sharon Summerall
From: Sue Matyszak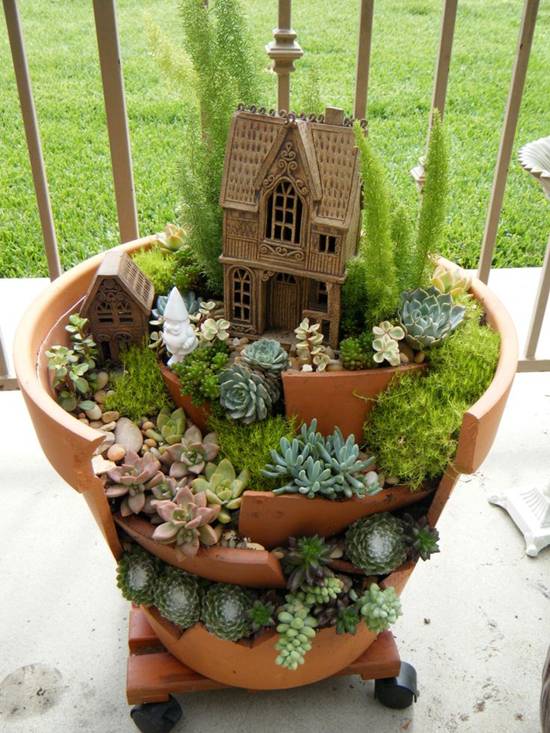 Found on etsy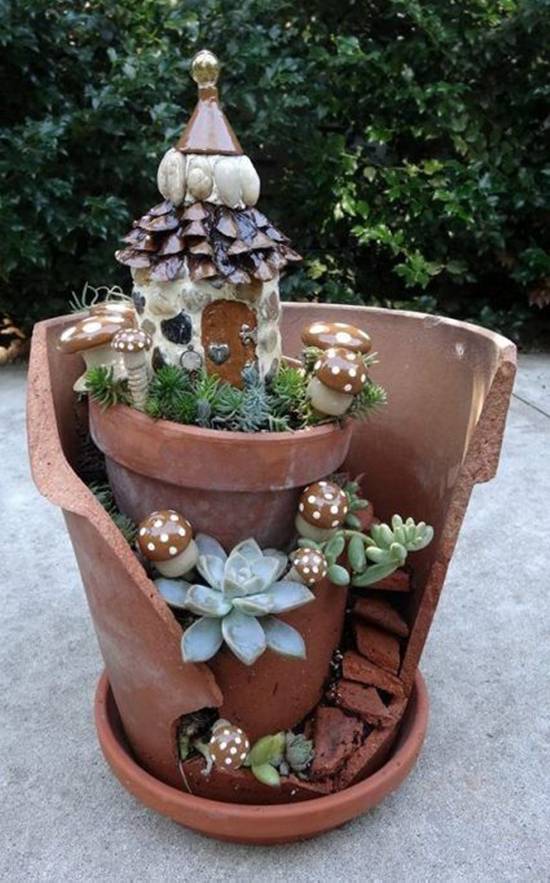 Found on fleamarketgardening
Via Enchanted Nurseries & Landscapes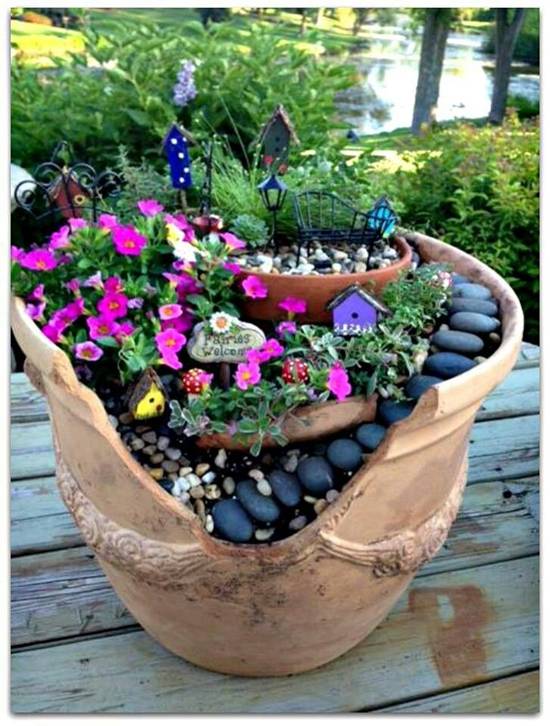 Via Rachel Schuck
I found all the pictures from pinterest.com and I also try my best to give you the clear credits of the owner of those above wonderful photos. However, I can not remember or search on internet the exactly the name of the artist of some pictures, therefore, please leave the comment if you know the missing name of artists or photographers.