Women's Breasts Tanima Diver – The Amazing & Funny Necklaces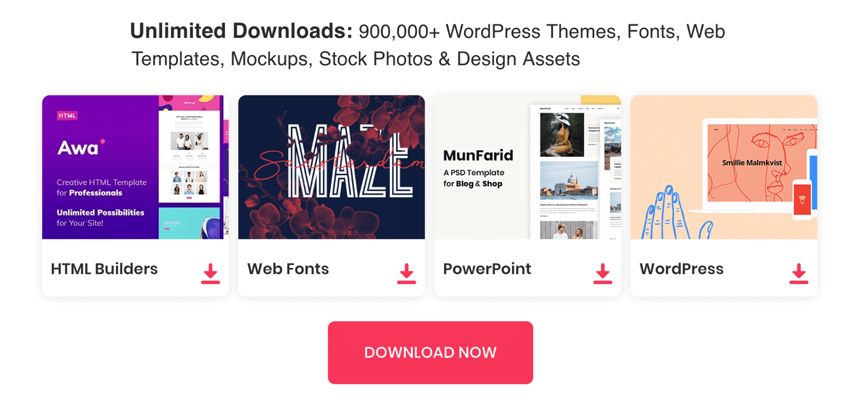 Takayuki Fukusawa – a Japanese designer who created a famous series of T- shirts with hyper realistic prints of women's bras always finds the creative way to design funny and playful collections. His slogan is "Making a world full of humorous art and design". His latest creation "Tanima Driver" makes people's days brightened by tiny figurines features fearless climbers and drives that seem to dive with enthusiasm straight into their wearers' breasts. These figurines are the astronaut, salary man diver, the canyon climber, and the skydiver, etc.
With his sense of humor, he was successful to create the most amazing and naughty necklaces that attract every eyes whenever a woman wears them.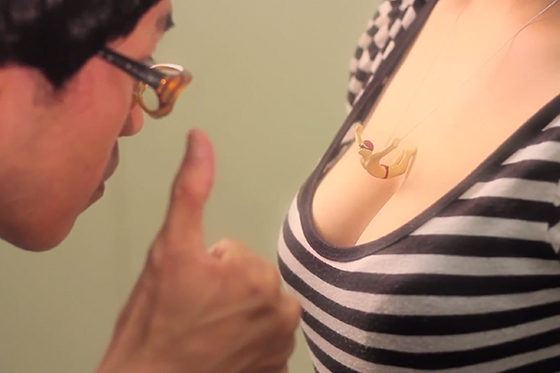 An old bald man in a suit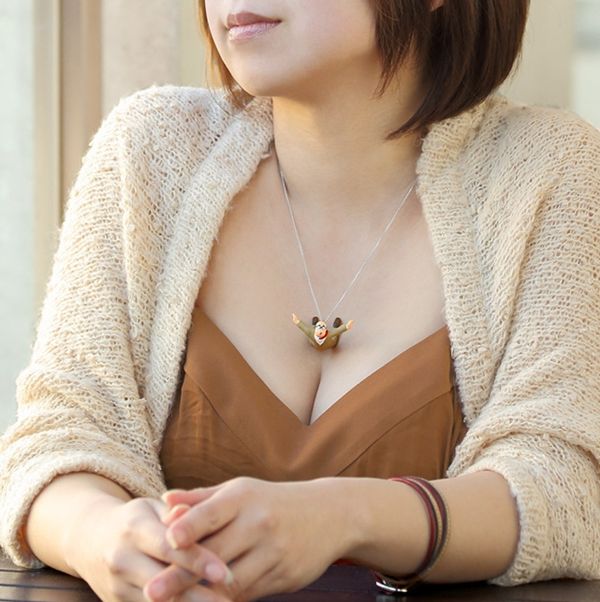 A skydiver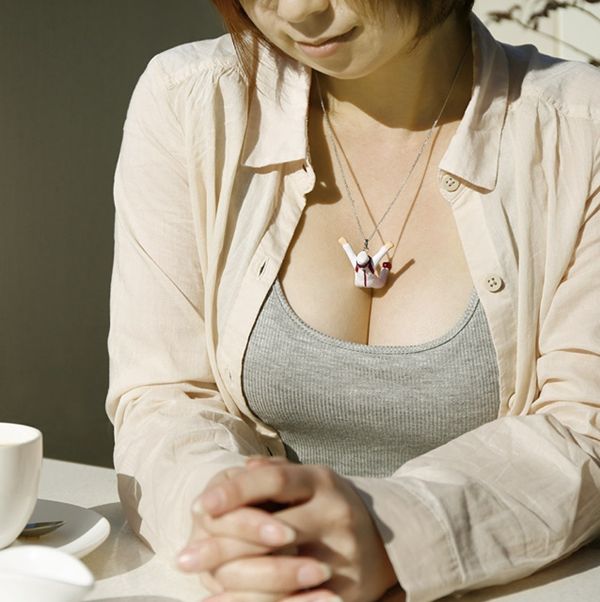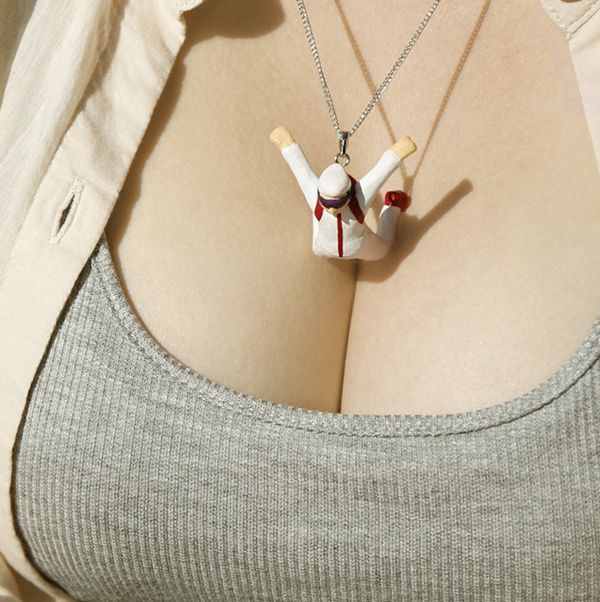 An astronaut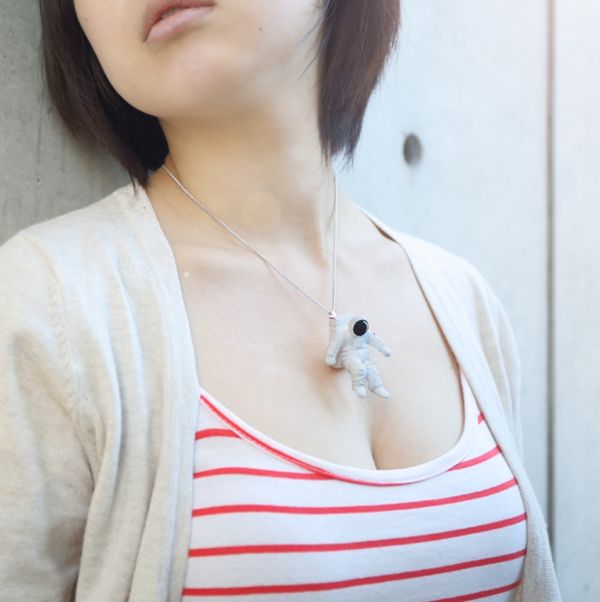 A canyon climber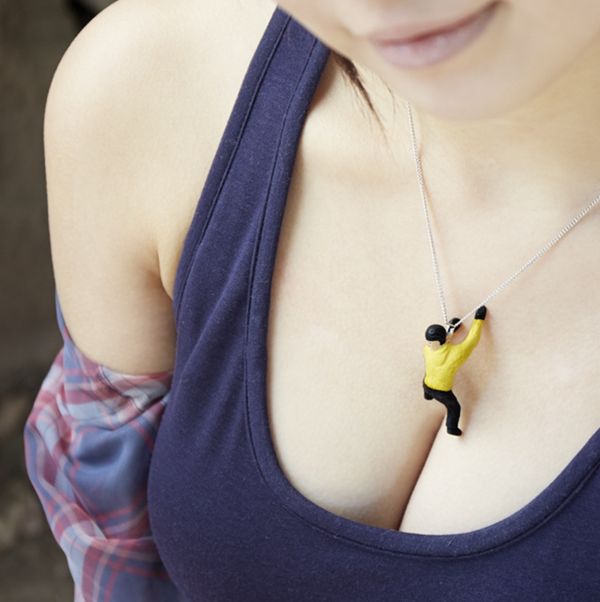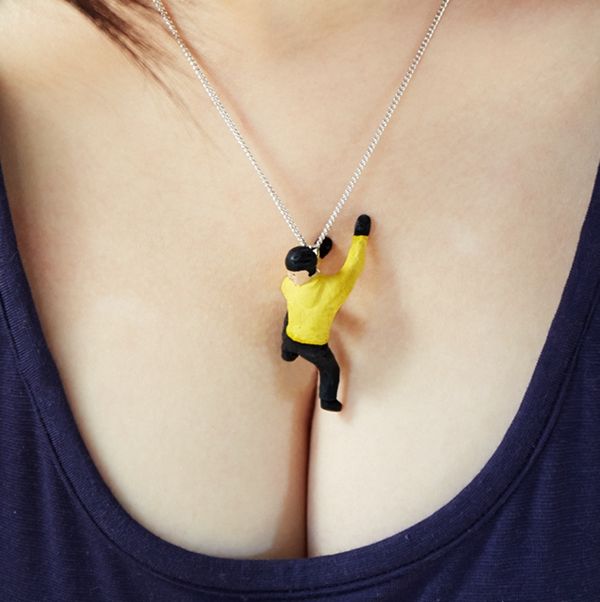 A swimmer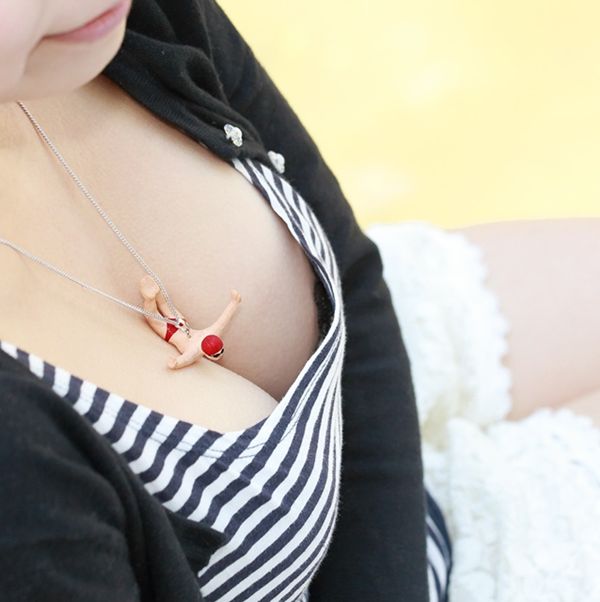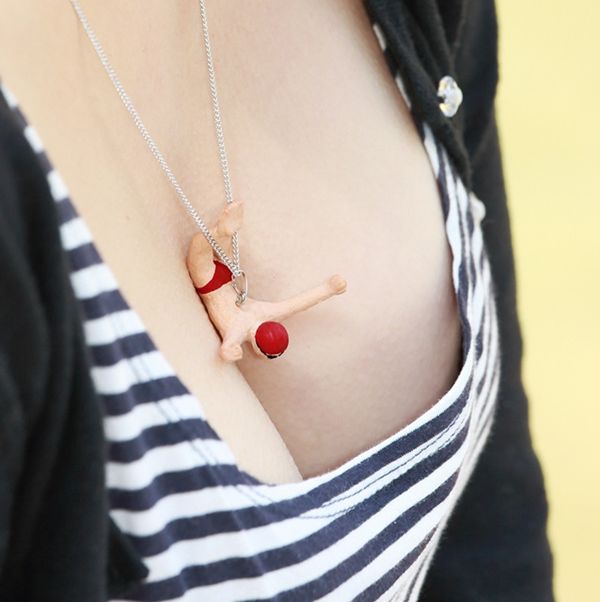 A monkey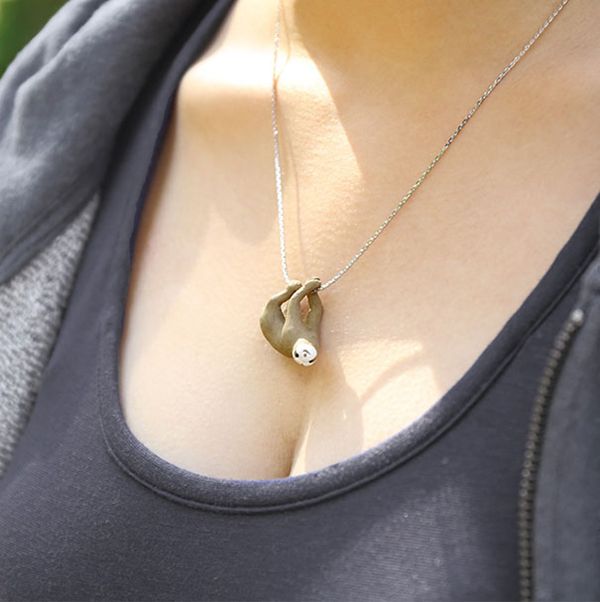 A man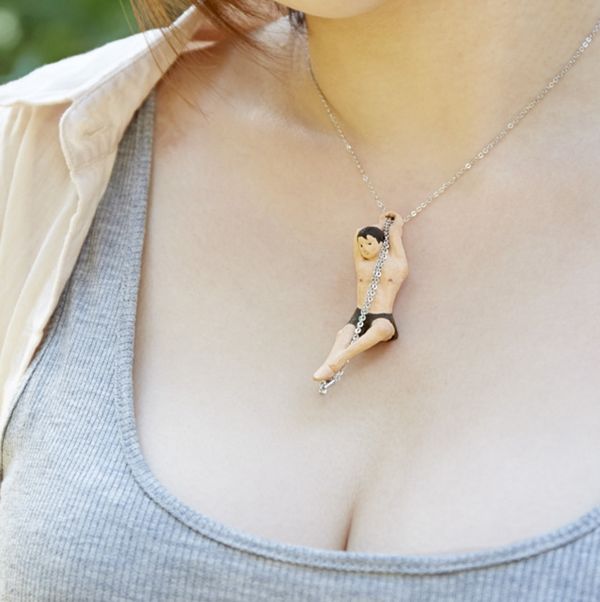 A dog