Top 15 Fresh Themes for Industrial Business
Having a website is an essential component of any successful business promotion today. It conveys company's corporate identity and helps share the information on your business activity and services with people all over the world. We may notice thousands of websites for marketing, fashion, building, and other types of business on the web. Industrial companies are not an exclusion here. Nowadays, a huge number of mining, fishing, oil extraction, agriculture, chemical, engineering firms and corporations occupy large segment on the international market. These companies tend to expand their area of activity in many countries by means of an online business card as well. Creating an attractive and informative website is a time- and cost-consuming process.
Taking this into account, we would like to present top 15 ready-made web templates for industrial firms below.
These urban templates will definitely strike you with their minimalistic and at the same time sophisticated design. Parallax effect built in the designs creates 3D effect and allows you to put a huge portion of the content on one page. This option in its turn allows site visitors to conveniently navigate the content without jumping over numerous pages. Back-to-top button prevents from infinite scrolling of the site page. Advanced slider with captions, animated galleries with filters and zoom effect for images help you create impressive folios. Well-thought architecture of the pages lets beneficially arrange the content and draw attention to the most significant points. Company's services can be easily displayed in the ready-made "Services" blocks. Moreover, the below listed templates are already optimized for viewing on mobile devices. You can update the default content of the templates with your own content, videos, set up a blog and promote the business in the most popular social networks using corresponding icons available in each design. You only need to add links to your personal pages in Facebok, Twitter and that's all. What's more? Your clients can easily create personal account on your website using the registration option already implemented into the themes. Update your current and potential clients with the latest news regarding your innovations using a fully-functional newsletter widget and advanced News box with sliding content. Take advantage of these premium designs for various types of industrial business. Build a professional and striking website using one of the crisp web templates presented below.
Industrial Responsive Website Template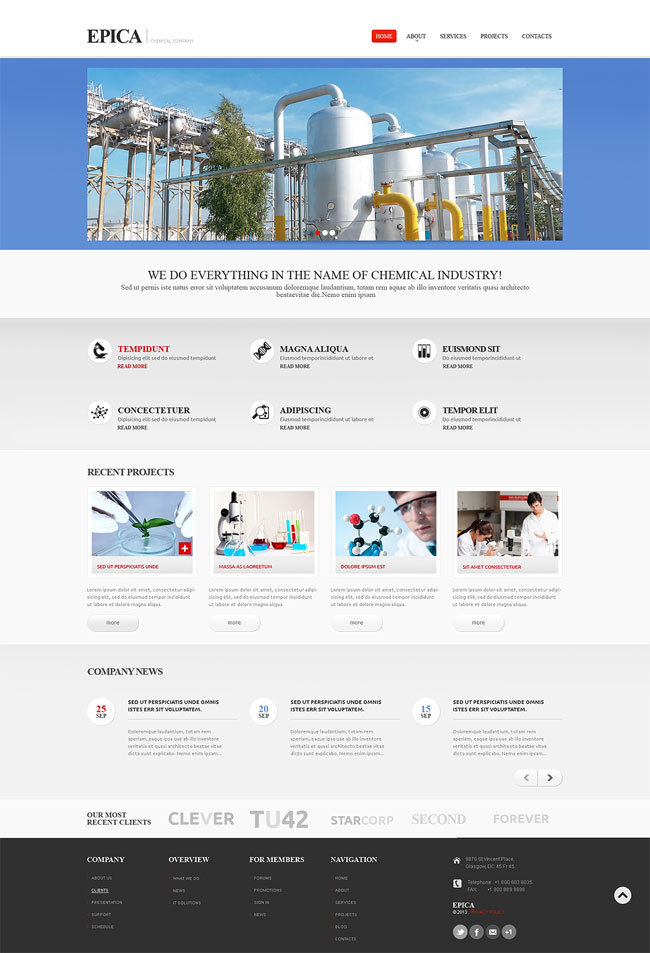 Marine Company Wix Website Template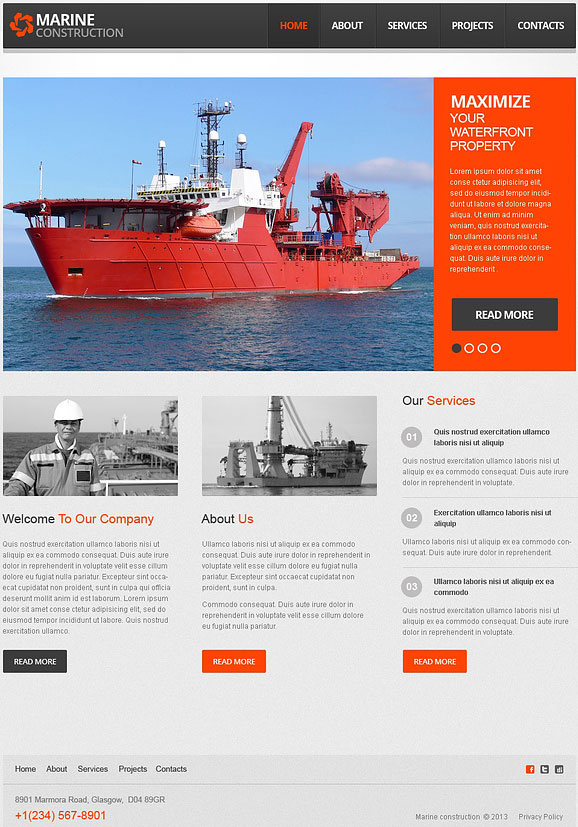 White & gray layout of this theme with the effective orange accents will make your site look distinct. The design you see answers its main purpose – be scannable and intuitive for the viewers. Wise and convenient for perception structure of the content blocks, drop down menu make it easy for browsing. Using this theme as a basis of the site for industrial company, you can be sure that it will clearly communicate all business ideas and effectively present them for the visitors.
Industrial Company Joomla Template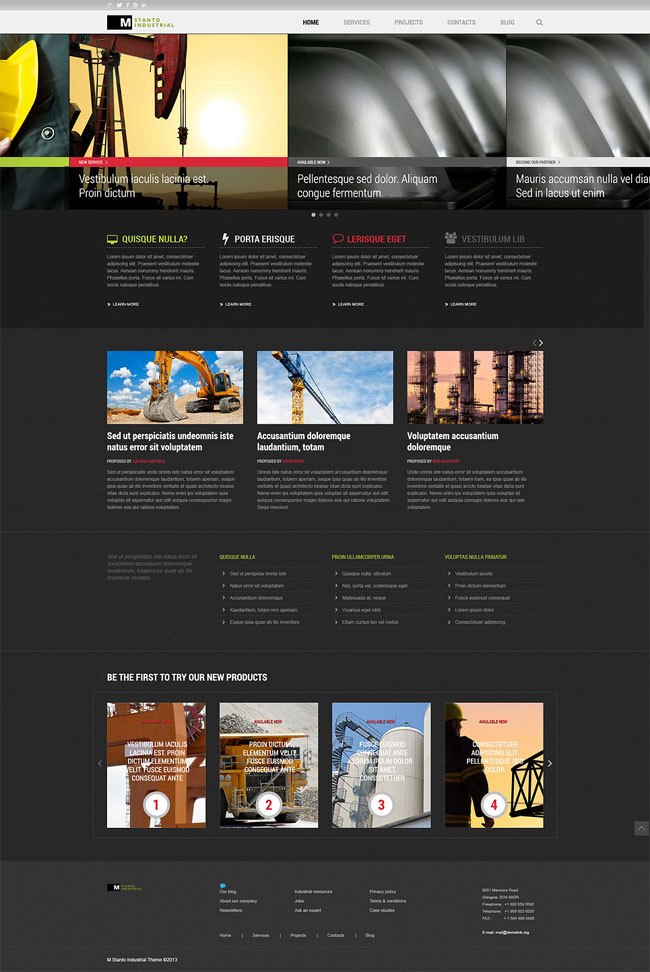 Large Carousel top slider pops out against the dark background that sets up a serious tone of the web presence. Slider goes with captions and images that highlight the work of industrial company. Overall color scheme: black, red, green, white provides the design with bright accents on its key points. As for the content blocks disposition, everything is carefully arranged making the search of the needed information a real snap.
Civil Engineering Drupal Template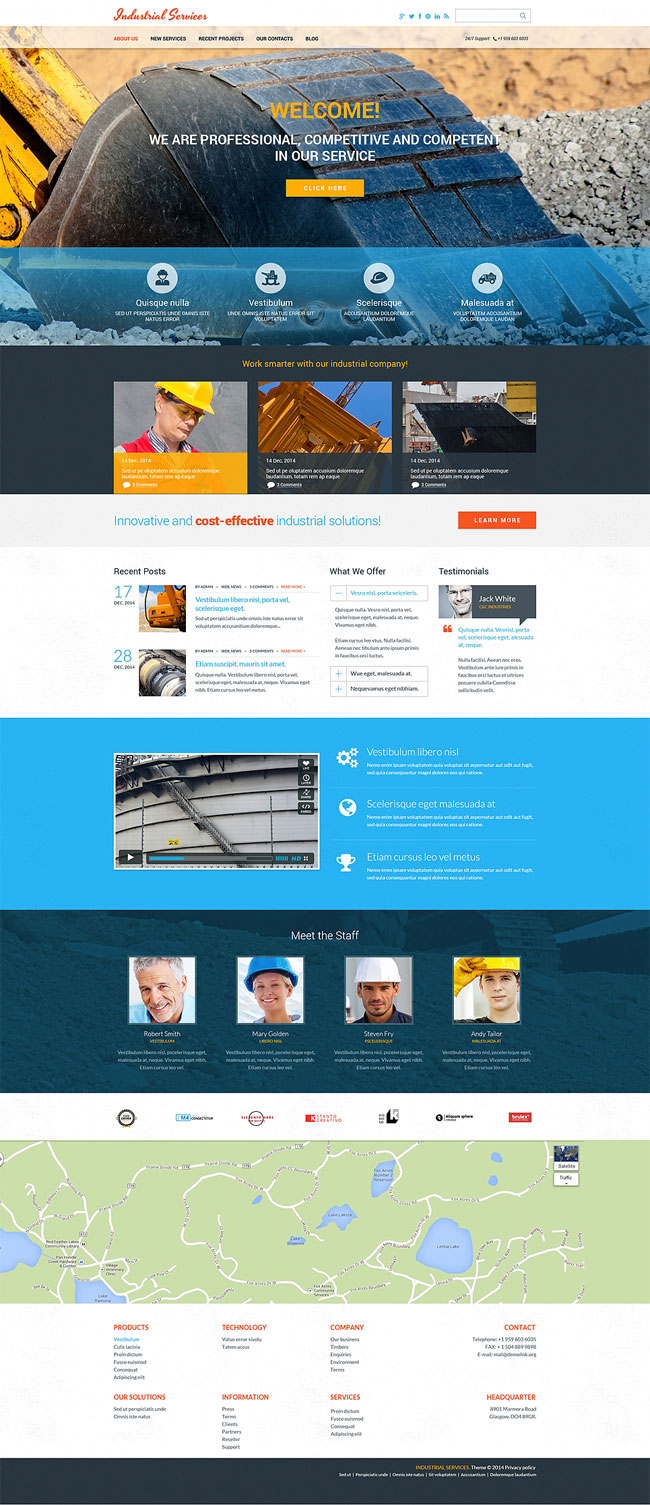 Bushmode – Industrial Responsive Website Template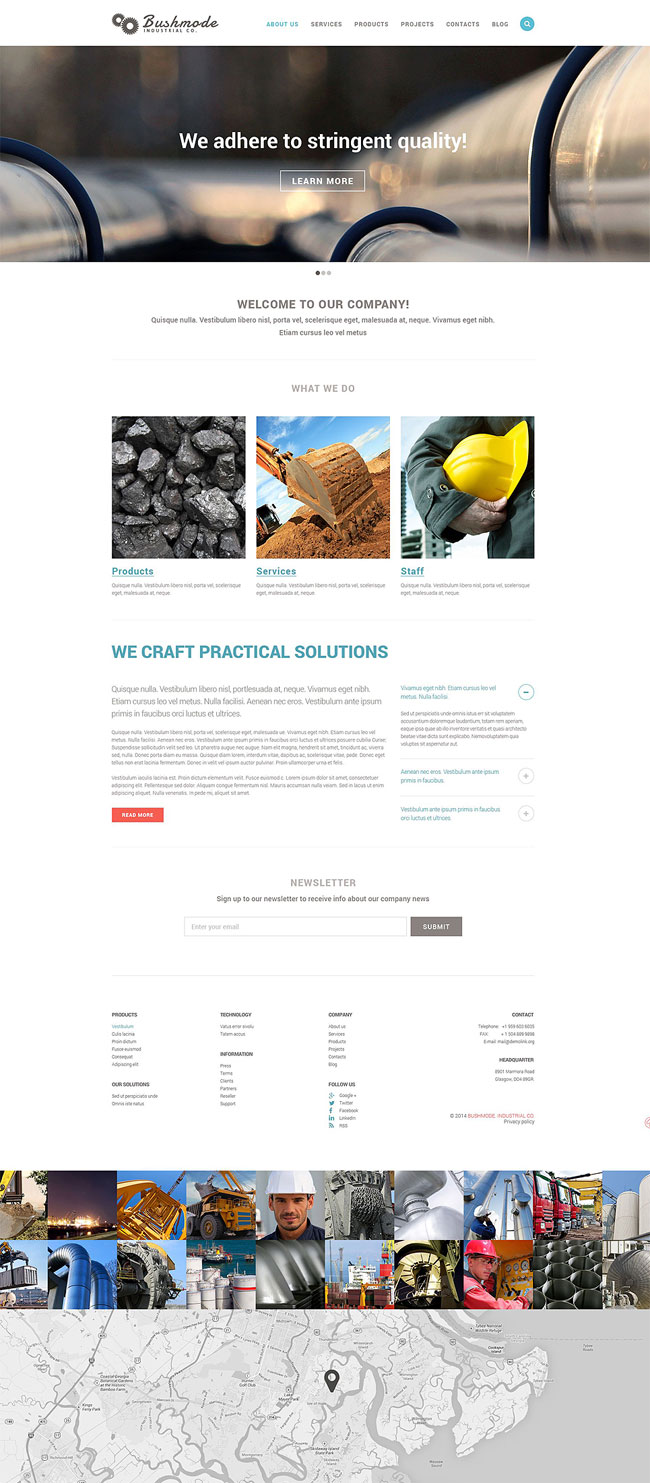 Quarry – Industrial Responsive Website Template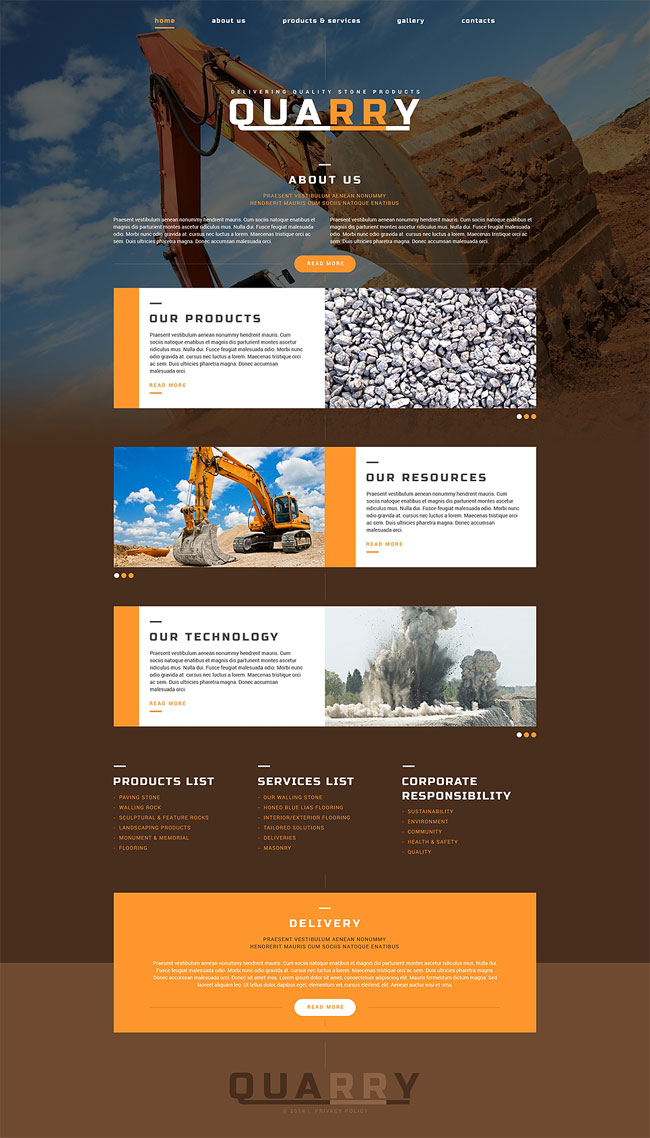 Industrial Muse Template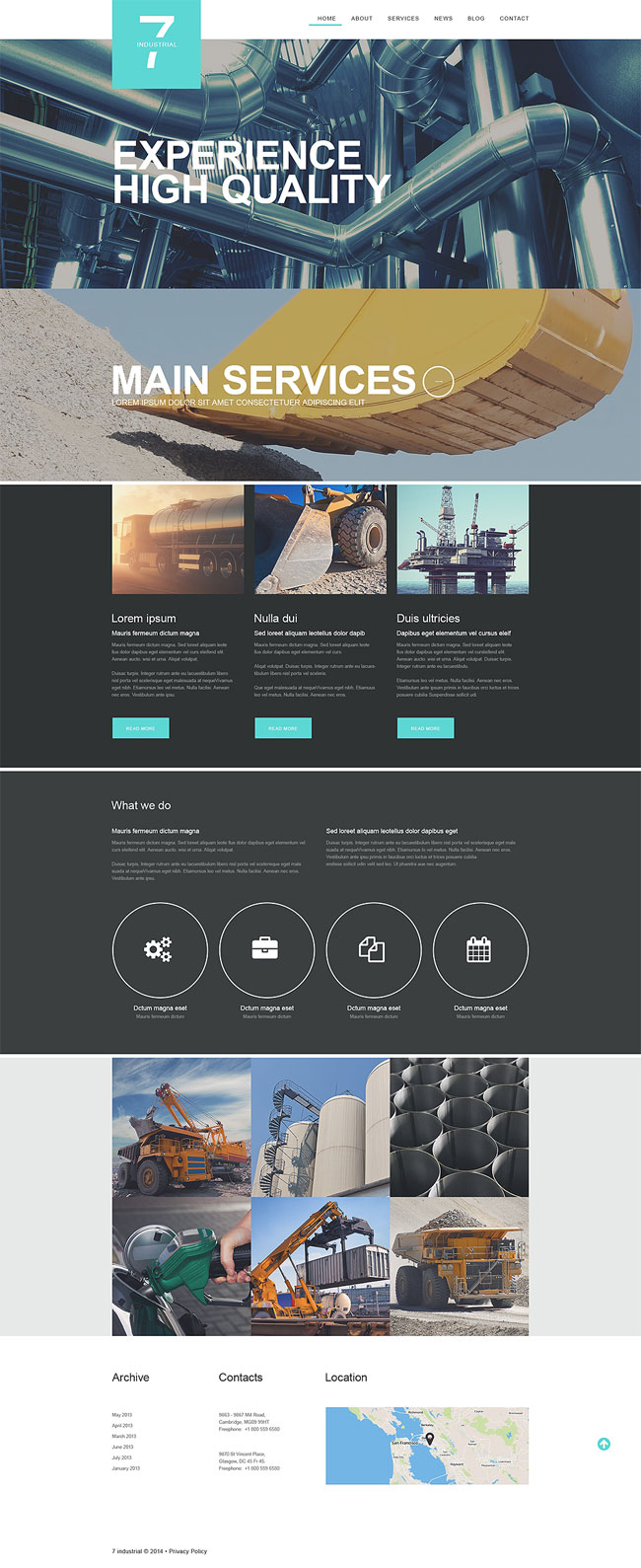 Welding Responsive Website Template

Steelworks Moto CMS HTML Template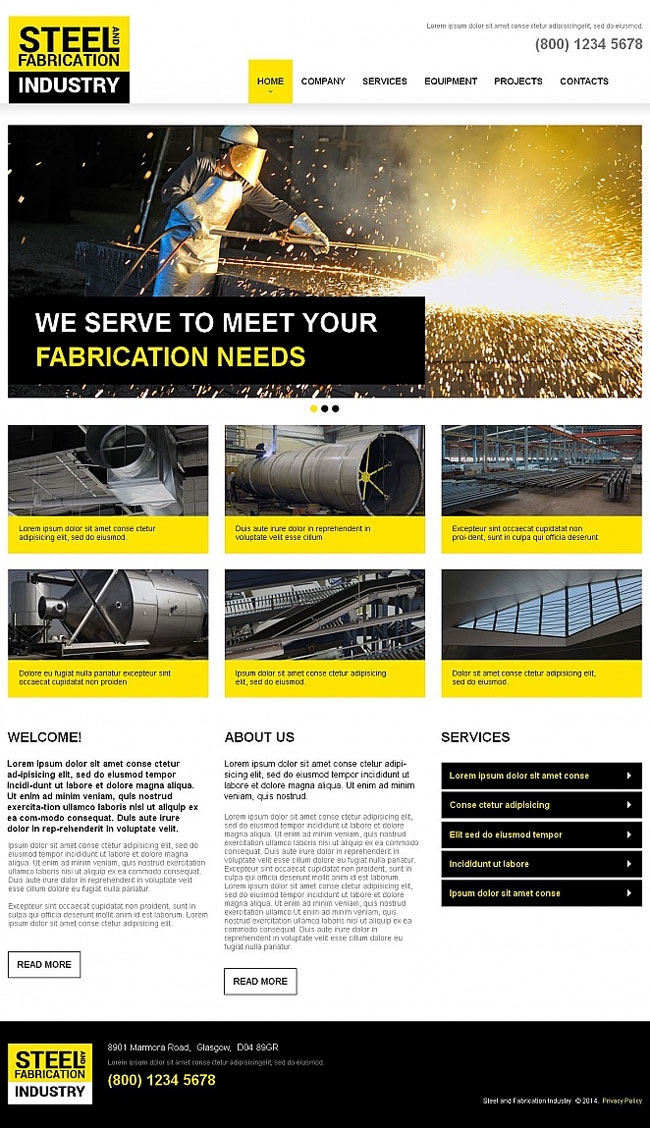 Rissner – Industrial Responsive Website Template
Industrial Moto CMS HTML Template

Timber Moto CMS HTML Template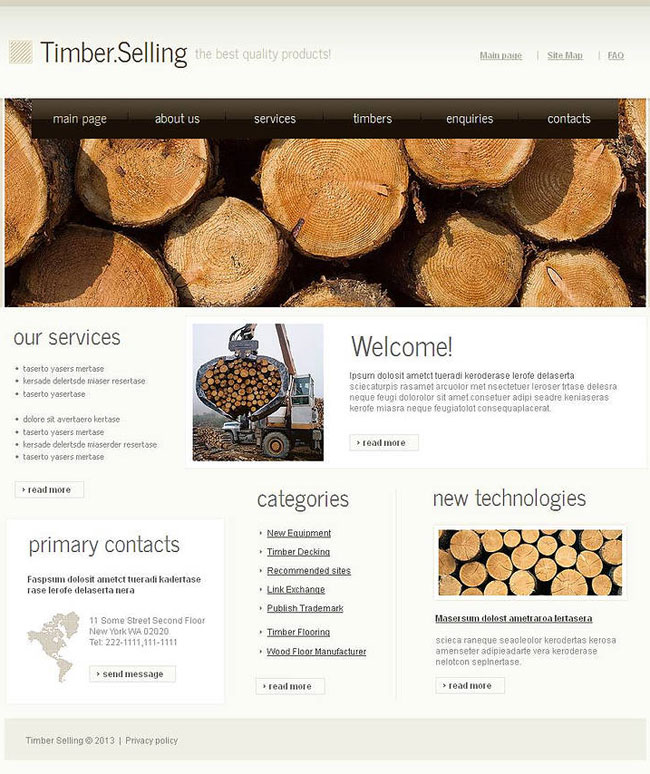 Packaging Responsive Website Template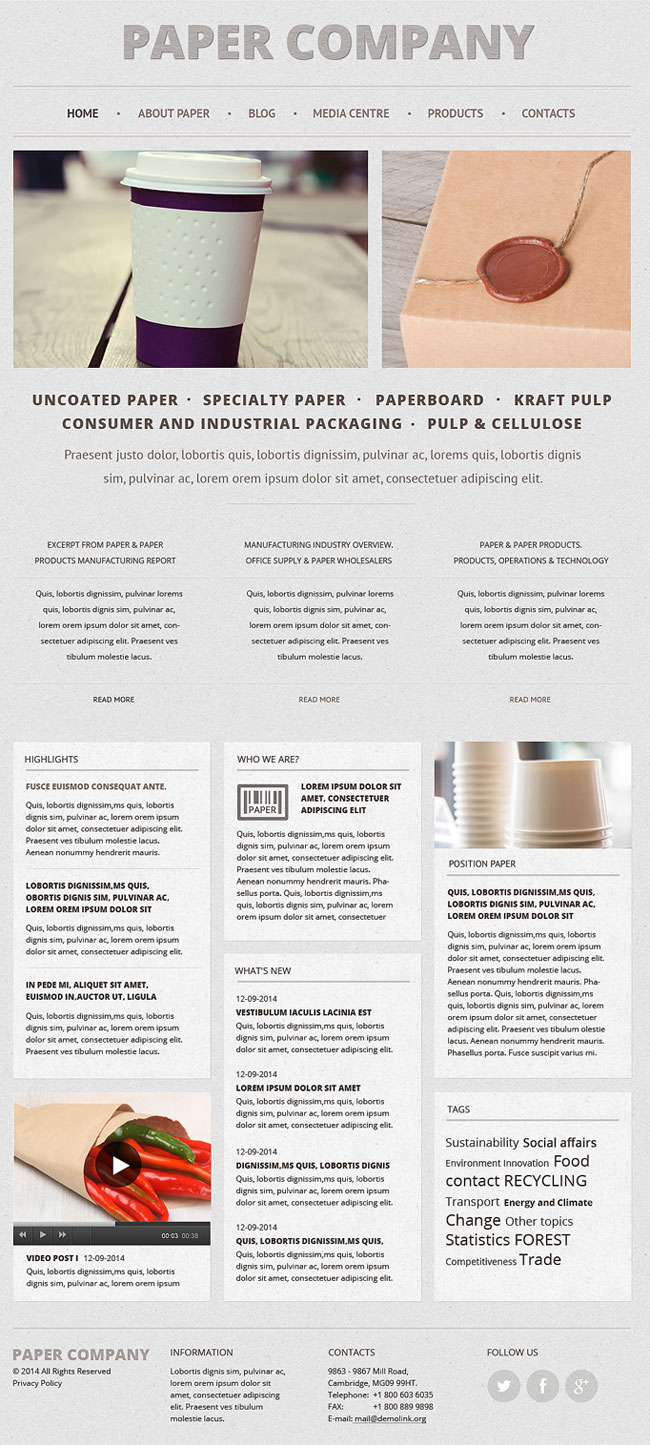 Civil Engineering Responsive Website Template

Industrial Services Responsive Website Template