TemplateMonster Becomes the Largest Marketplace on the Web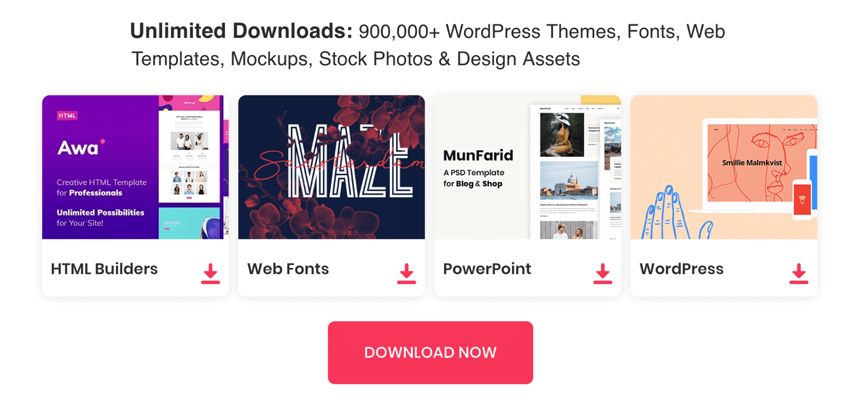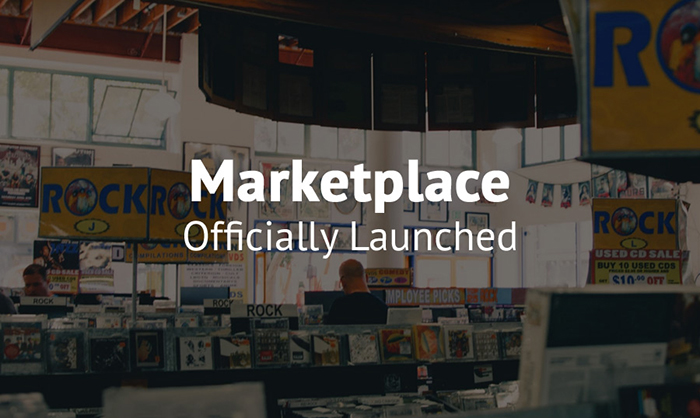 Would you like to read a real-life story of business success? We promise it will be inspiring.
It started back in 2004 when people knew nothing about website templates. Developers were building websites that would be considered terrific today.
In those days, TemplateMonster consisted of only 5 people. They were developing custom websites for clients from around the globe. Thanks to their US partner, the guys were ambitious enough to target Western countries. He helped them to draw customers and the developers were able to make them absolutely happy.
It's safe to say that TemplateMonster's success was a combination of good luck, persistence, and professionalism.
Don't believe in luck? Well, you are right, there was a guy in this team who was able to create more than one site a day. He had a collection of DIY design elements at hand. He used them to build website layouts and did it much faster than other designers.
The guys understood that websites are worthy investments of their time and efforts, and every person would need the product in the near future. They produced PSD templates, as it was 2004 as you remember. Nobody could even imagine a fully-functional right out-of-the-box website template. It was something similar to science fiction.
So, the smart developers started to produce and sell PSD templates.
The Beginning of the Templates Era
There were multiple ups and downs during the rapid company growth. The TemplateMonster team enlarged, as well as their range of products.
Would you like to know what was the worst thing that happened to TemplateMonster team? It was the death of Flash. Together with the rest of the world, the creative crew had to focus on something else.
It meant teaching the team new tricks very quickly. They managed to do that, though, it was not easy.
Would you like to know how TemplateMonster has managed to grow?
It happened not overnight and not thanks to one genius person or managing partners. It grew into a mature company thanks to the meticulous work of each and every team member.
In other words, TemplateMonster is a friendly, harmonious team, and such a kind of breakthrough would be impossible without them.
Getting Back to the Marketplace Birth
TemplateMonster managers didn't plan to come out with the marketplace business model right from the start. The team had been producing templates and felt content with what they did, however, the situation on the market made the company start preparations for the global change in mid-2016. The company started to get ready to turn into the marketplace.

From now, TemplateMonster is open to third-party developers, designers, and digital product manufacturers. They welcome everyone.
TemplateMonster marketplace worked as an invite-only system for a few months. They hand-selected creatives they liked and offered them to become vendors. It was an unexpected proposition for all of them.
It is really cool to be a vendor on TemplateMonster's marketplace. In May, TemplateMonster discovered some really awesome WordPress themes from a guy living in Belarus. Since then, he's selling his templates on the marketplace. It's unbelievable, but his total income exceeded 20K in the last few months.
Here are some of the frequent Q&A to clarify the things for you.
Q. Does marketplace accept all digital products?
A. The marketplace team researches the market and accepts only the most asked-for products.
Q. How is a product assessed?
A. The marketplace has an expert review team. They inspect the product inside-out. WordPress themes are "taken apart" to make sure that it works flawlessly, and can do everything specified in the documentation.
Q. What about the cut?
A. Exclusive products, the ones that are being sold solely on the marketplace get up to 70% cut from each sale, non-exclusive – 40% cut.
Q. Why should you choose TemplateMonster Marketplace?
A. Here is a list of benefits every TemplateMonster marketplace vendor gets:
You can sell both exclusive and non-exclusive products.
TemplateMonster team reviews each digital product within 12 hours on average. More complicated digital products are checked within 1-3 days. ThemeForest will review your product in 2 weeks or even longer.
TemplateMonster doesn't set any limitations in terms of products number one can submit for a review, whereas ThemeForest allows only one product submission to one category at a time.
They offer a "Quick Start" feature. It helps vendors earn higher commissions from each sale (up to 70% for exclusive digital products) which is much faster in comparison to ThemeForest.
Vendors can easily interact with the marketplace review team via ticket system.
Vendors can assign more than one category to their digital products from their profile.
Payments can be withdrawn via a great number of payment systems, no matter the vendor's country of residence.
A Quality Index system is planned to be implemented in the near future. Basically, it's a ranking that every vendor will get. This ranking is based on the calculation of several indicators.
In other words, the marketplace will start to accept digital products from a greater number of vendors, and this Quality Index will be a decision-making leverage for the customers.
Want to get to know how to become a vendor? Click here to download a free eBook that will explain all the basics for you.
Do you feel like showing your incredible digital product to the world? Then, TemplateMonster marketplace is a great possibility for you.
Welcome aboard!