25+ Best Responsive Fashion Magento Themes 2020 Compatible with Magento 2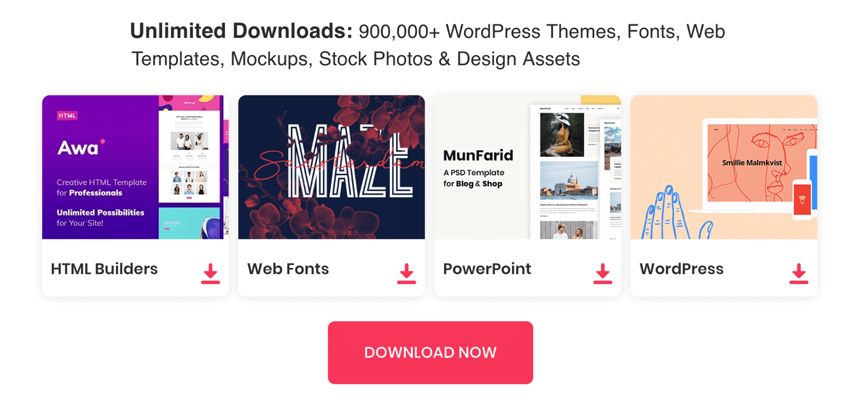 The Responsive Fashion Magento Themes 2020 collection with modern and elegant design, all specially designed for fashion stores and all people love fashionable and modern things.

Magento is a professional e-commerce platform that offers users complete flexibility and control over their online businesses, so Magento is a great choice when you want to build an e-commerce website. For the Online Fashion store website interface especially important optical. If you own a website selling fashion online with the skillful combination of colors,  textures logical arrangements, luxurious and attractive, the success will come to you.
You may be interested:
The fashion industry is incredibly durable and that will never go away. It just does not exist when no longer human beings on Earth. Almost every town on the planet has some version of a fashion store, and the online world is catching up. However, most customers will refuse to do business with a sub-standard website. In order to inspire trust and encourage sales, you must make sure that your online page is nothing short of impeccable. If you want to incorporate a professional look to your Magento site, you may consider the themes I have included in this collection of the best premium Magento themes
In this article, we introduced you to the over 25 best Fashion Magento 2 themes with powerful customization and completely adjustable for desktop, laptop, tablet and mobile phones for the fashion world, such as clothes, hats, caps, accessories, and many others fashion types.
Wokiee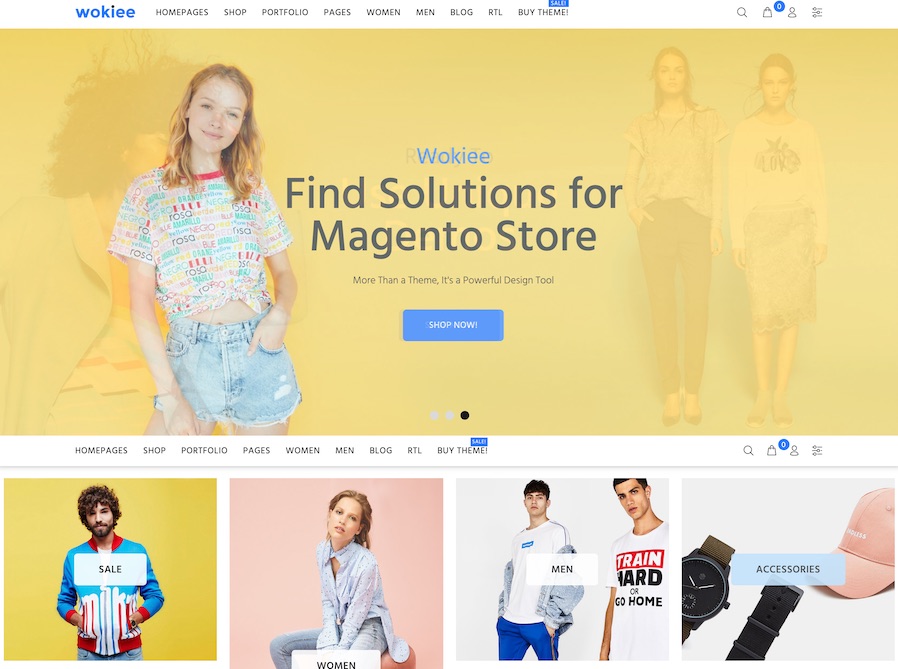 Wokiee is a multipurpose Magento theme that's ideal for a range of projects including creating fashion stores website. Wokiee comes with 26+ demo homepage layouts, It is a great design for the fashion industry, however, you can use this theme will suit for the type of webshop such as electronics store, gifts store, food store, jewelry store and accessories store etc… Also, this theme has a very large number of features to create a professional and unique e-commerce website.
Wokiee with its sleek, intuitive admin user interface, a thoroughly optimized coding that deploys the latest and greatest HTML5 and CSS3 resources and multimedia management technologies, all coordinated through a modern, modular Bootstrap 4 design, rendering Wokiee a perfect theme for webmasters reaching across several different audience demographics, including out of the box cross-compatibility with all browsers, devices, platforms and screen sizes or orientations. Moreover, they included Mega Menus to intuitively walk your visitors and customers around your website's hierarchy so they can always find what they need. AJAX Search functionality of the Wokiee theme helps reduce page loads and deliver a smoother user experience to your shoppers.
With Size Guide and Products Filter functions for Wokiee can help enhance your fashion store and make the shopping experience of your visitors much more enjoyable – hopefully resulting in more sales for your business. Wokiee as well comes with Rich Snippet and SEO compatibility to show how sociable you are and market your website with ease. Try Wokiee today!
Mimosa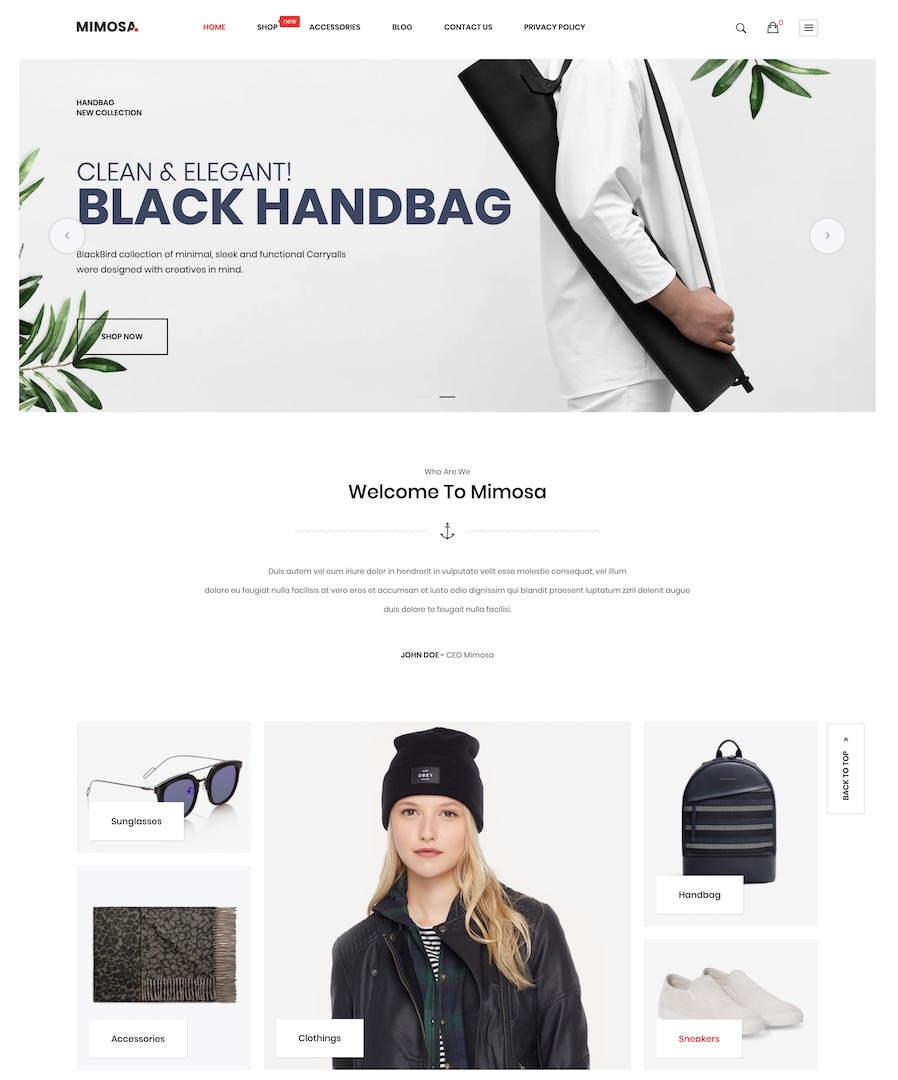 For users who wish to create successful online fashion commerce websites, The Mimosa is a great ideal solution. Mimosa is a crafty and responsive Bootstrap framework Magento 2 website theme. This theme lets everyone make their own functional custom websites overnight. With Mimosa, sophisticated results are within reach regardless of your previous experience.
Among the 6 home page layouts, you'll find a varied selection of designs. You'll also find a large library of pre-built templates and layouts for all the other pages and important elements of your e-commerce website. Mimosa has that support and will greatly simplify the process of offering your products and other content in more than one language.
With Mimosa the combination of vertical menu and main mega menu also makes shopping on your tech store more convenient or outrageous looking sliders and bars with the Slider included. Mimosa comes with powerful product filters, an AJAX cart and wishlist that works off the catalog page itself, live product search, quote request systems and tons of other potent eCommerce tools that, combined with thorough search engine optimization built into the code itself. Other elements that you can insert into your store pages via powerful Admin Panel include social sharing buttons, customer testimonials, call to action buttons, interactive banners, and much more.
The mobile-friendly design of Mimosa should not only keep your smartphone using customers happy but also ensure your store meets the latest search engine guidelines, Google Rich Snippets for improved SEO.
Alita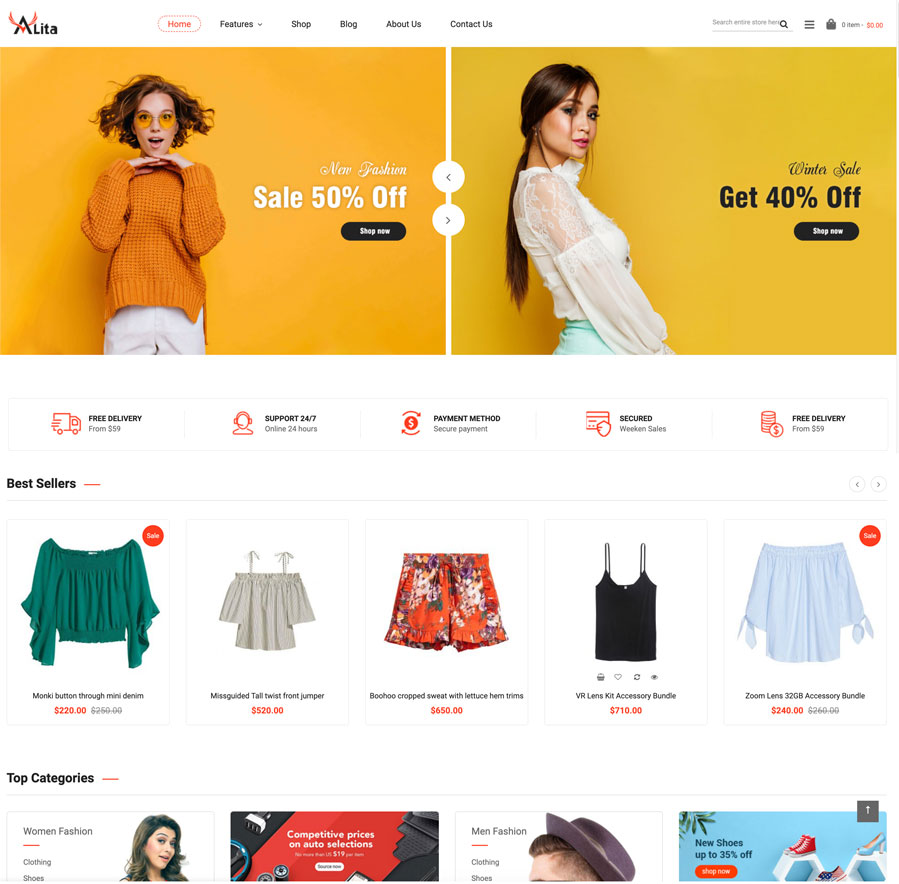 Alita is a clean, modern and well-designed Magento 2 theme fully customizable and suitable for online fashion shops and other fashion industry sites. Alita theme is fully responsive and ensures that your website will function at its best on all web-enabled devices including Smartphones and tablets, such as iPad to provide your target audience with the optimal viewing experience. It uses incredibly advanced admin panel options and a customizable built-in MegaMenu, beautiful slider, countdown slider, featured product blocks, product listing tab, popup and more… etc.
Right out of the box you will find a beautifully designed shopping cart, powered by AJAX, and checkout page, entirely integrated with Magento 2. You will get to set up shops with product quick view and carrousel. For added convenience, meaning your customers can get spending within minutes of you using that one-click installation to set yourself up for success! Colors for its design are simply unlimited and customizable! Alita theme has a strong concept made to impact with visual features. It uses high resolution, pixel perfect and retina ready support! It includes CSS3 & HTML5 files and customizable backgrounds. It is an all-in-one solution for fashion brands and online stores selling bags, accessories, glasses, shoes, underwear and other whatnot. SEO and speed enhancements are also not omitted.
Cyrus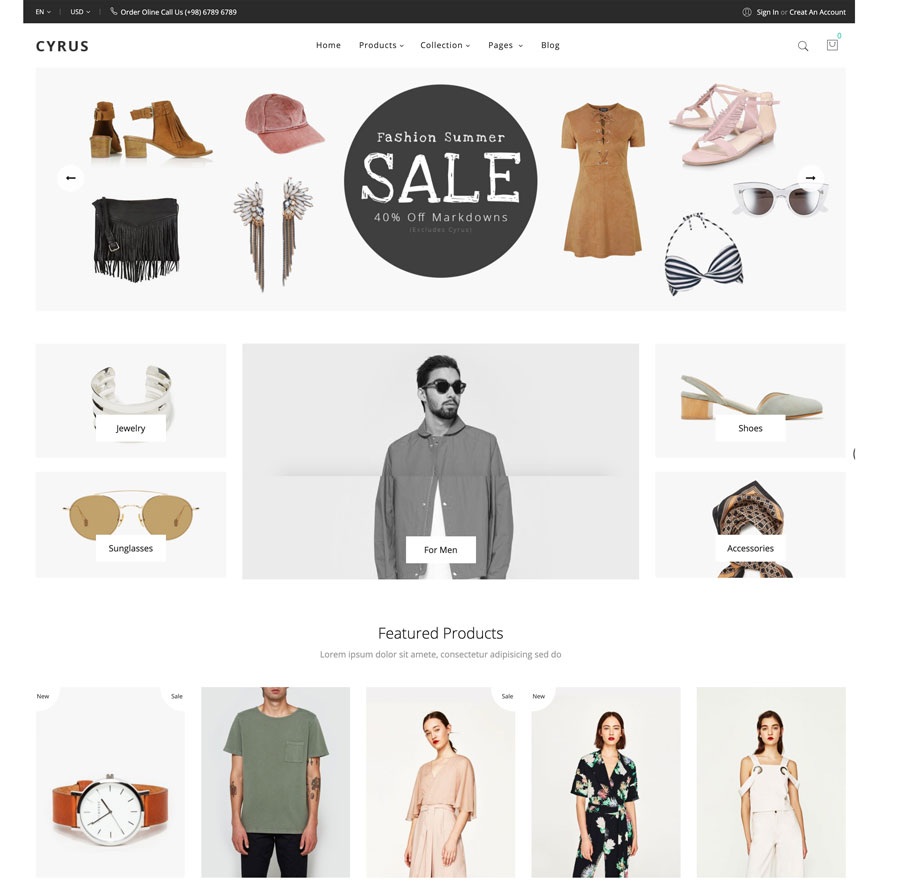 If you plan to set new trends in the fashion business with Magento 2, you better enjoy the powerful Cyrus. This Magento 2 shop theme is all you require to manage and maintain a page successfully. It also has many options for customizations and responsive design. It comes with full adaptability to all screens and devices. The Cyrus theme is also very easy to install and highly customizable. It includes fluid design and cool features that enable you to create an outstanding website.
Right out of the box you will find a beautifully designed shopping cart, powered by AJAX, and checkout page, for added convenience, meaning your customers can get spending within minutes of you using that one-click installation to set yourself up for success! With a One-page checkout function integrated, Your customer can checkout only page by load ajax. Cyrus comes with 4 trending homepages, an awesome Mega-Menu fully optimized. Sidebars are unlimited and RTL is also supported. Cyrus and strong SEO enhancements have been implemented from the codebase up, ensuring you get the traffic you need to kick off your online commerce website.
Mimoza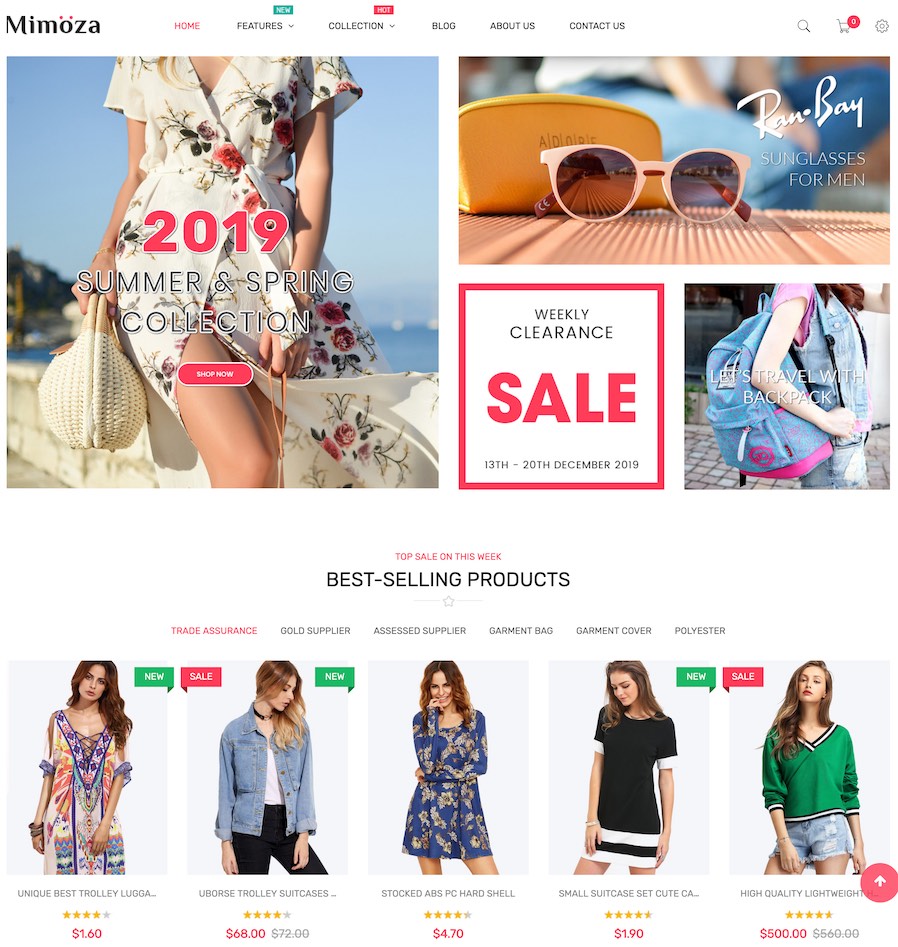 Mimoza is a best Responsive Magento 2 Theme for online eCommerce website great for fashion shop, handmade shop, accessories shop, glasses shop,… or any other categories on the Fashion industry. The theme is unique with the modern design, great colors combination and dynamic arrangement of promotional banners.
With 4 pre-made layout demos are ready to create almost any type of fashion and clothing store with Magento. It's not just homepage layouts that Mimoza includes but also a selection of different product category page designs, best-selling products, and blogging and portfolio templates.
To help improve the user experience on offer, Mimoza can pre-load product images for a seamless shopping experience. Users can also switch the product displays at the touch of a button. This can include changing from a grid layout to something more user-friendly, such as a product list display. There's also a currency switcher, a product zoom tool, and a wish list feature to help your visitors save their favorite products for later. Mimoza has that support and will greatly simplify the process of offering your products and other content in more than one language.
Mimoza Fashion Magento shop templates are sturdy and filled with resources, ready to process payments and shopping carts overnight, just add your product catalog and go live.
Fona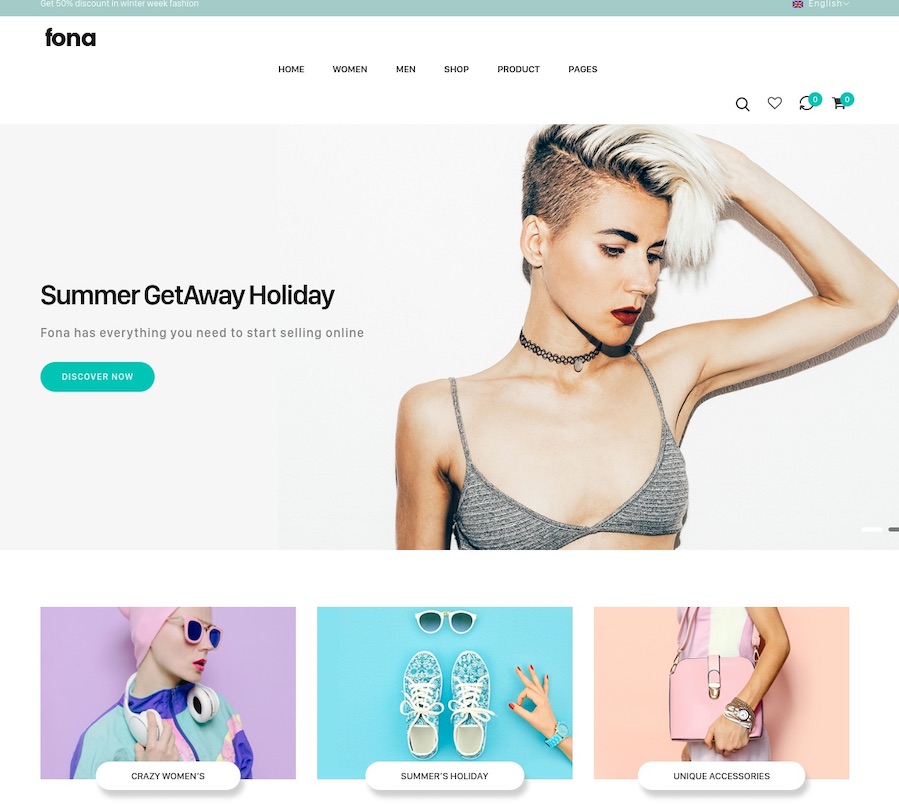 Fona is a clean & minimal Magento theme that allows you to enjoy the pleasant aspects of creating and running a Fashion Store site. It takes care of the difficult, boring technical aspects, as the user gets to focus on creativity and content creation. With Fona, there is no need for programming knowledge, given that the entire design is extremely user-friendly. With this Fona theme, you can use it for a lot of e-commerce website such as fashion store, furniture store, decoration store, etc.
With default Fona demo layout, your visitors will be greeted by a full screen animated slideshow that can be used to display your best products. The Mega Menus are entirely optional and very easy to create with premium CleverMegaMenus extension, this feature gives you the ability to display a wide range of content in your drop-down menus. Now, no longer will you be limited to simply displaying text links to the other parts of your store. With the CleverMegaMenus, you can add images to your menu items to make them more attractive to your users. You can also insert large product images into your drop-down areas, helping to promote your key items.
With CleverQuickView extension at your side, commandeering vast collections of products in engaging Product Image Galleries with sophisticated transitions and animations and a smooth, responsive Off-Canvas Quick View for individual product details is but a few clicks away. On top, with Off-Canvas Shopping Cart extension will allow your clients to see the products they've selected in a glance, with the possibility to add or remove products without being forced to navigate back and forth across the site.
Fona also integrates powerful SEO tools for optimizing your website's performance and traffic. Moreover, increase your revenue and sales with ease thanks to Fona's search engine performance. Make the most of your SEO with the automatic Rich Snippets included, as recommended by Google.
EVA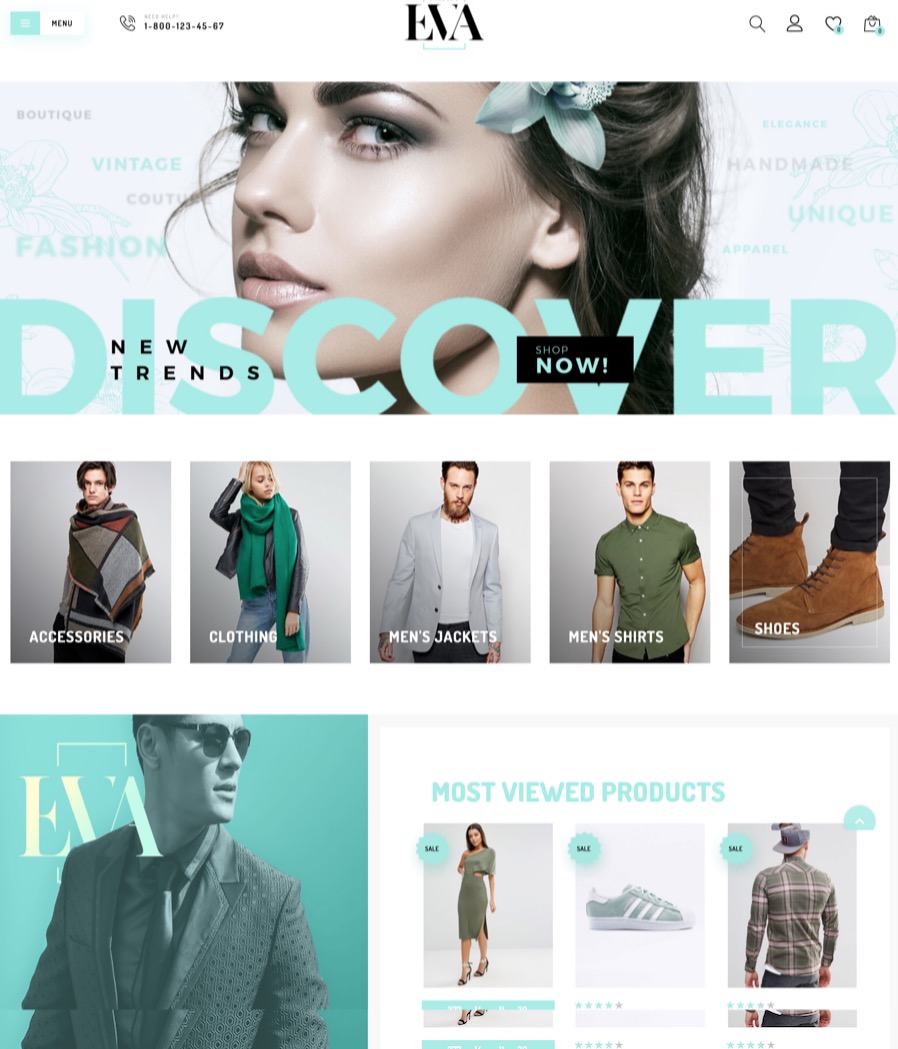 Eva is a perfect choice when it comes to Fashion Store launching! It's a streamlined solution for creating powerful online fashion shop websites within minutes. No coding at all is needed for you to make a sale within minutes of setup. This Magento 2 theme is ready to be a fully functional online store, just use the provided demo content as a template. Thanks to its extraordinary design you will definitely make your store recognizable on the Web. The theme is extremely flexible, as well, its design diversity ensures endless variants of elements arrangement. The shopping cart, checkout, and order details page templates are all present and correct. You can use this theme to renew your existing store design, not affecting your store data.
You have 2 different Home Page layouts to choose from. The fist features a stunning banner, you can use to greet your store visitors or inform them about new arrivals or sales. The second layout has an equally gorgeous slider. You get to select from 3 Headers, 3 Footers, 2 Product Page and 3 Listing layouts. The Product Details Page could make a significant impact on visitors. Keeping that in mind, we over 2 different Product Page variants for you to make it easy to give an extended product description with images, videos, and reviews.
Another useful feature in the Eva theme package that can help you customize your website is the Mega Menu Extension. Giving you the ability to add feature-rich drop-down menus to your website, this feature makes it possible to display product images and multiple custom links in the navigation areas of your store.
Eva theme use of AJAX Search, Sorting, Compare and Add to wishlist for also reduce page loads in other ways, including via the live search feature and the product quick view. Another useful aspect of Eva is that your entire site will be fully mobile friendly, ensuring shoppers using their smartphones or tablets can make purchases just as easily as desktop and laptop users. SEO and speed enhancements will also do its job.
Envy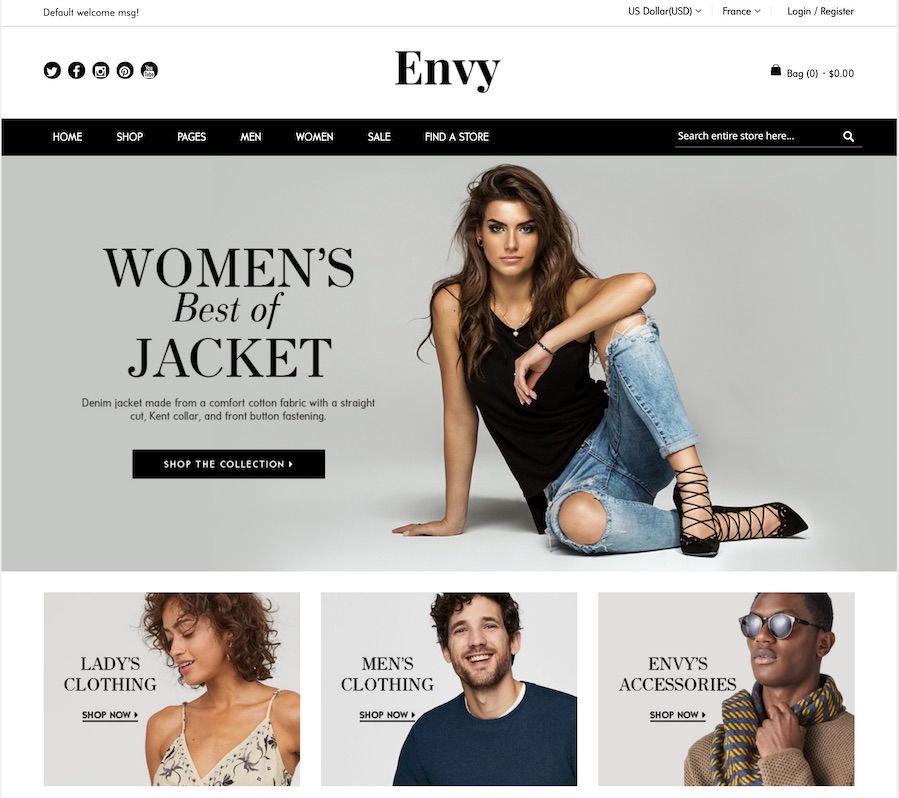 Envy is a modern, clean and fully Responsive Magento Theme help make fashion shop to display best products to your audience. With Envy, you get over 14 spectacular pre-made layouts for nearly any type of online shop you would like to launch. Envy is very niche-specific, unlike other Magento themes which adopt a more generalized approach. Upon purchase, this theme allows you to establish a professional fashion online store, able to meet the strict standards of the eCommerce business field.
In order to improve the client's shopping experience, an AJAX shopping cart and wishlist functions were introduced. Envy isn't lacking in useful e-commerce features. If you choose this theme for your online store, features like product quick views, interactive product filters, Cloud Zoom, Thumbnail slider will be at your disposal. The library of blog and portfolio templates will help keep your customers up to date with the latest news and developments from your store, while also giving you the ability to share the latest projects you've been working on.
You will get it a responsive layout that works right with all browsers! Installation and setup process is fast and easy too. Try Envy now!
Facon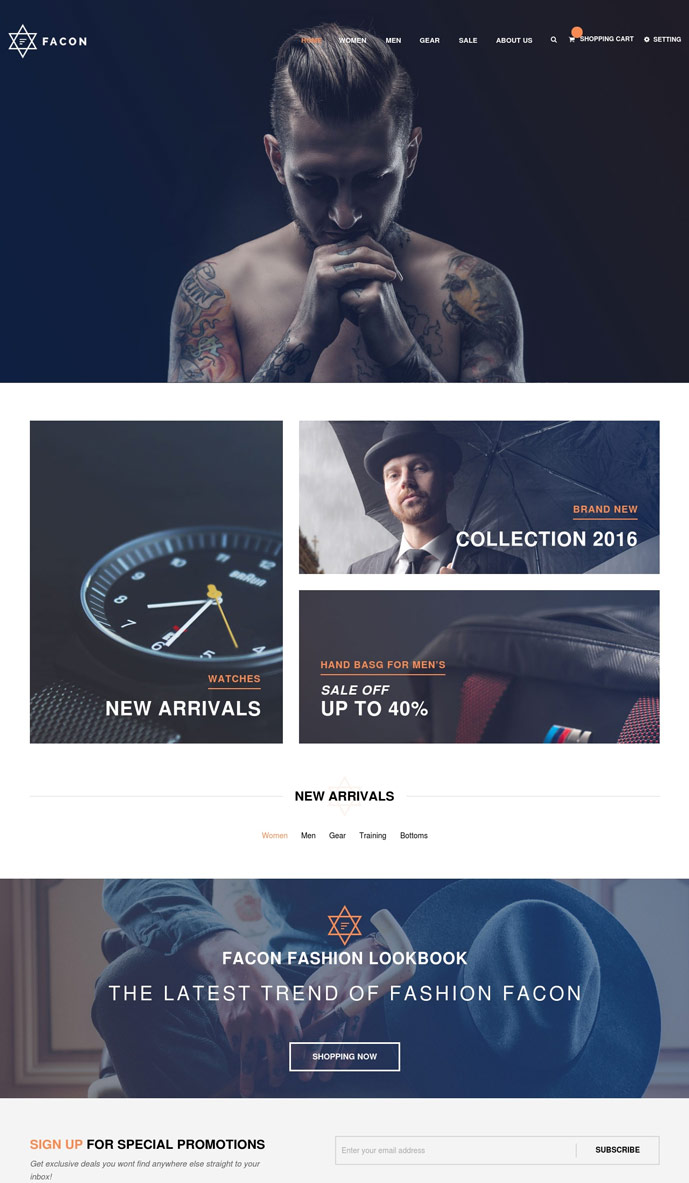 Facon is a clever and competent, easy to use and highly convenient, dynamic and resourceful, elegant design and readily responsive Magento fashion website theme. Facon is a powerful platform for the speedy and uncomplicated creation of highly customized, sophisticated websites featuring a broad array of professional quality features and deep, meaningful graphical styling choices within a few clicks, through completely intuitive visual interfaces and admin panel controls. Magento extensions such as Tab Category Slider and Banner Slider and Recent Products Slider are separated by cms blocks and white space. Quickview is displayed via the nice icon on each products at homepage and category page. These include dummy content, acting as a template for your future designs. The Header Layout is not difficult to change and there are various ready-made options available for you to choose. The distinct navigation style is a vast improvement, as it is quicker and more user-friendly. Blog and Testimonial will bring comments and feedback from your customers and also help you advertise your store via posts, comments. Footer is a place where contains links, information about your store, payment method. Try Facon now!
Ves Casper
Ves Casper is a modern, trendy and stylist magento theme for heavy Fashion Store, Fashion Market, Cosmetic Store, Glasses Store, Shoes Store, Bags Store, Digital Store, High Tech Shop, Furniture Store, Electronic Shop, Mobile store, etc. This modern magento theme outstands with eye catching, neat and clean layout. Also, awesome effects make your store more attractive.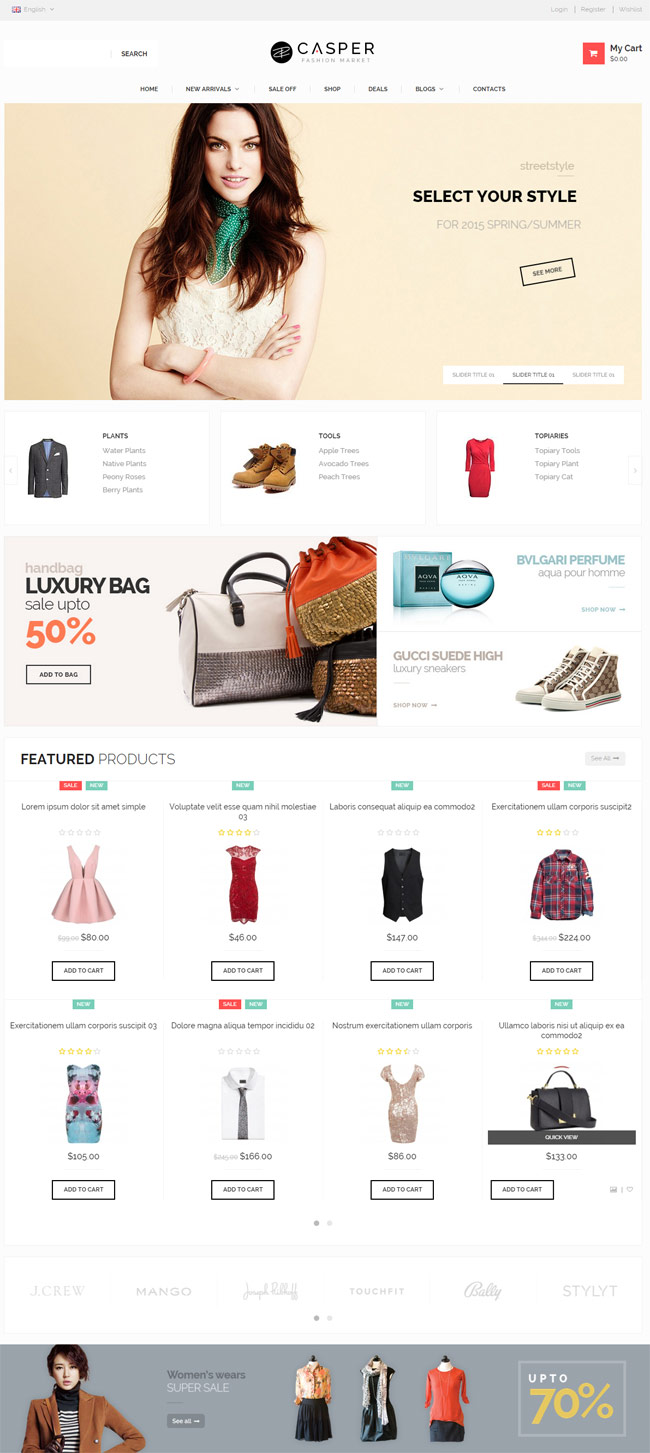 Ketty Responsive Clothing Magento Theme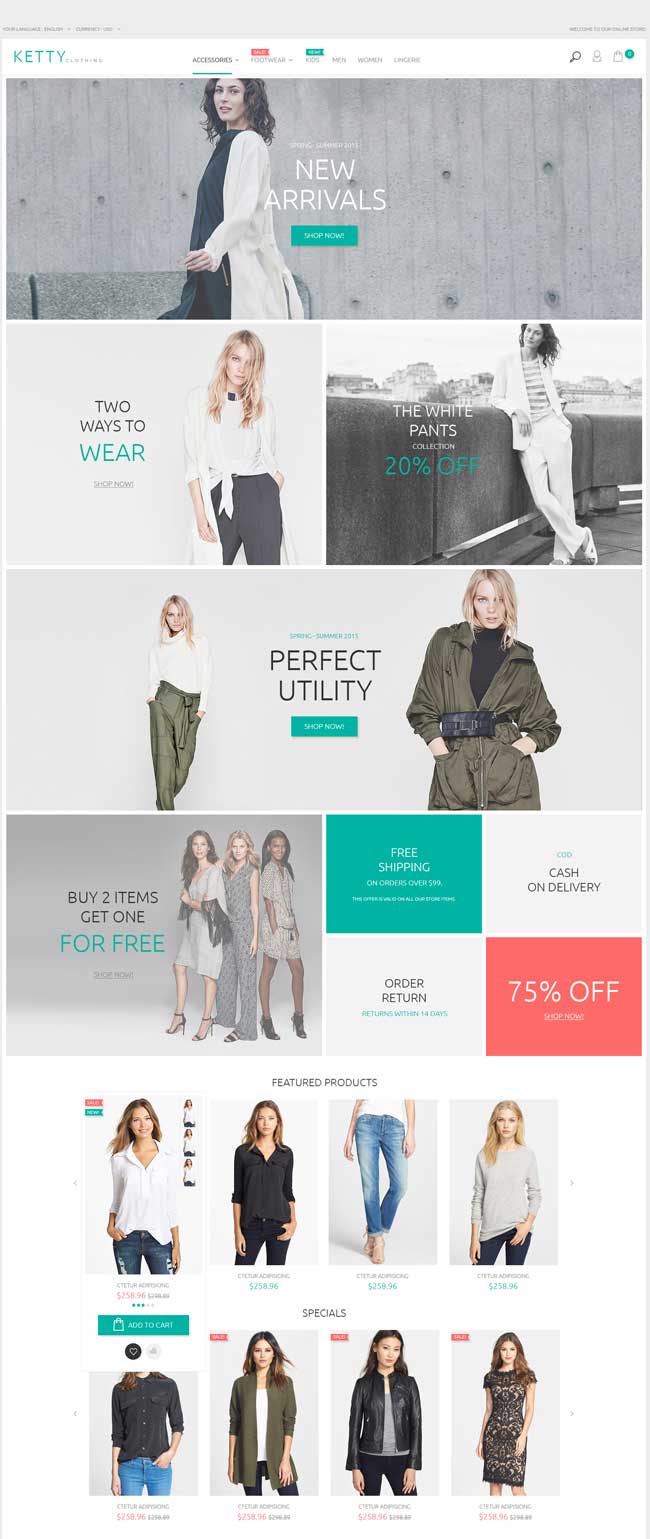 Ketty Store Clothes Fashion Bootstrap theme is responsive, supports online chat, and apparel and fashion experts are its most frequent customer. It offers a back to top button, custom page templates, mega menu, newsletter popup and Facebook like box, up-to-date with the latest tech trends including lots of coding.
Ketty Fashion Store Magento Theme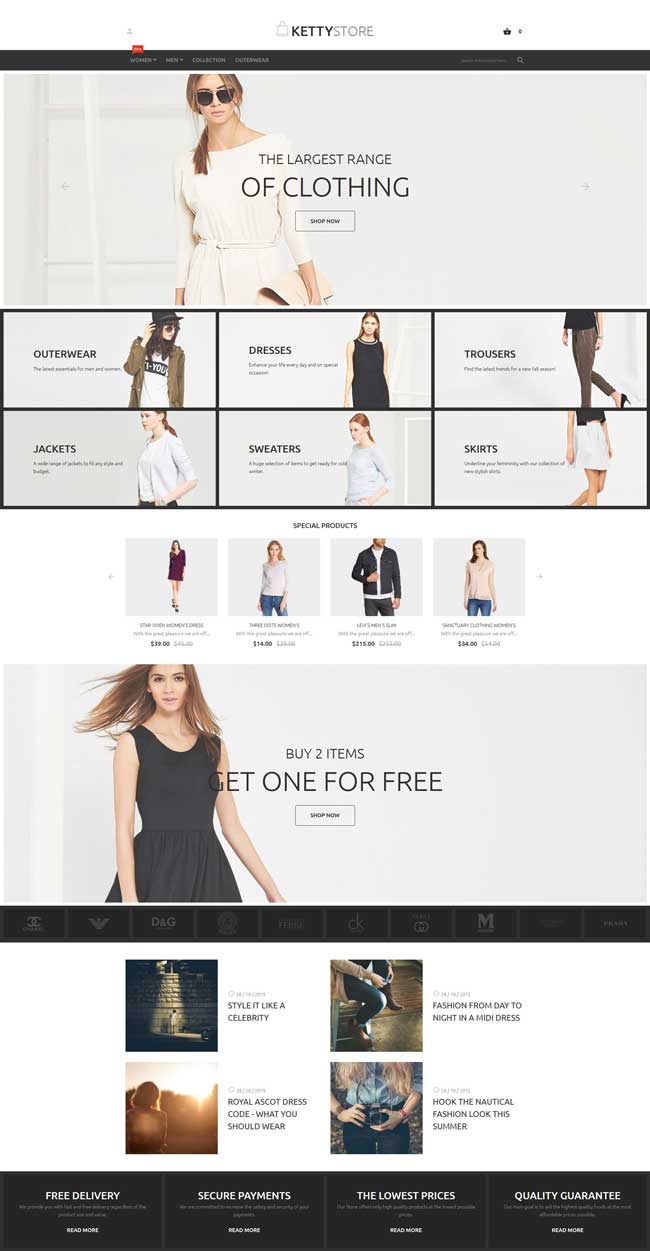 Ketty Store is a universal Fashion Shop Magento Theme that is intended for bringing an elegant and refined look to your eCommerce project. Thanks to its fully responsive layout, you will be able to provide mobile shoppers with seamless and enjoyable browsing on-the-go. The template was created using valid HTML5 and CSS3 practices. Easy in navigation, it provides a number of configuration options, which allow you to tweak the design just the way you wish. In addition to the powerful customization options, the theme has a visually pleasing layout enhanced with the parallax scrolling effect, cool animation, bold visuals, and impressive sliders.
Fashion Clothes Store Magento Theme
Professionally done and inspired by the latest web design trends, this Clothing Store Magento Theme will set a voguish tone to any fashion apparel store. Grid-based content block layout, retina-ready images and modern fonts showcase your offers in the most favorable light. Mega Menu will make your visitors acquainted with a full range of clothes and accessories in an easy-to-perceive manner. Due to custom admin panel, the template can be easily adjusted to suit the needs of your business. Fully responsive, SEO-friendly and cross-browser compatible, this theme will help you build a solid online shop.


Arise – Fashion Magento Responsive Theme
Arise Magento Responsive Theme is specially designed for fashion designer clothes, furniture, wine, food, jewellery, beauty store, watches and cosmetic stores. Arise Magento Responsive Theme is available in six different layout and colors combination. All sub pages are customized. It is very nice with its clean and professional look.


Puro – Responsive Fashion Magento Theme
Puro is a Responsive Fashion Magento Theme, it will be a smart solution for any shop master to improve their business. Puro Theme is amazing and ideal for any fashion, watch, jewelry or any types of shops. It is made up of many dynamic features, modern extensions, especially Ultra Mega Menu, Color Swatches, and Blog integrated which is a very powerful Magento color selector module that assists you to present products to stand out in competitive crowd.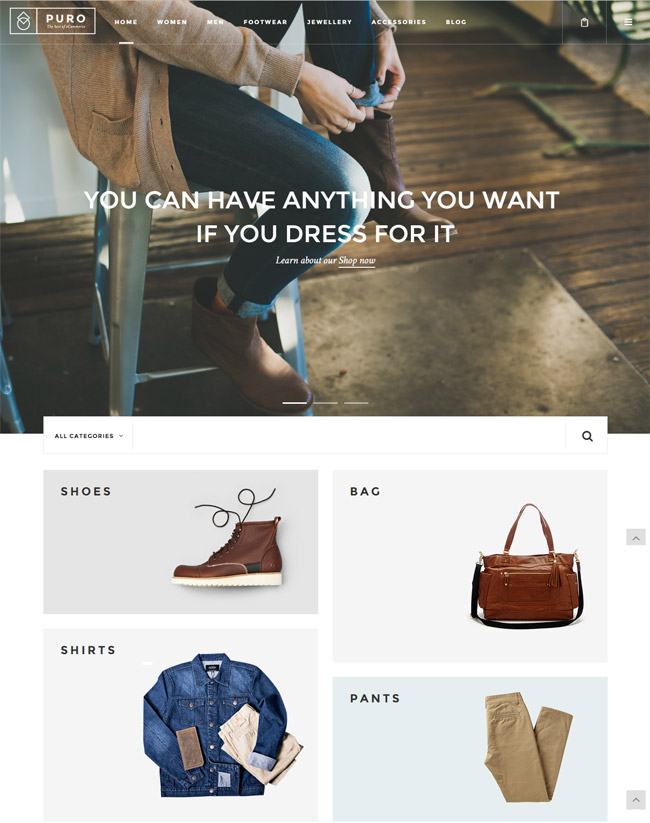 Incredible – Fashion Magento Responsive Theme
Incredible Magento Responsive Theme is designed for fashion designer, apparel, Shoes, beauty, women and women accessories stores. Incredible Magento Responsive Theme is looking good with colors combination. All sub pages are customized. It is very nice with its clean and professional look.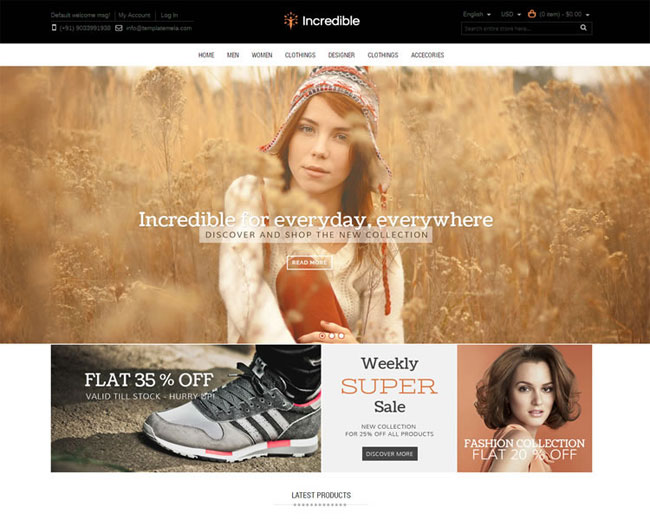 Parna – Responsive Multi-purpose Magento Theme
Parna comes with thriving design which will perfectly fit for cosmetic, fashion, and fragrance stores… Built in great color combination (Pink, Emerald, Ogrange, and Violet), Parna surely gets your customer attention to buy products from your website. This theme is fully responsive layout that looks great on mobile and all tablet devices. If the product image is large, this layout will automatically adjust thumbnail size to fit all screens.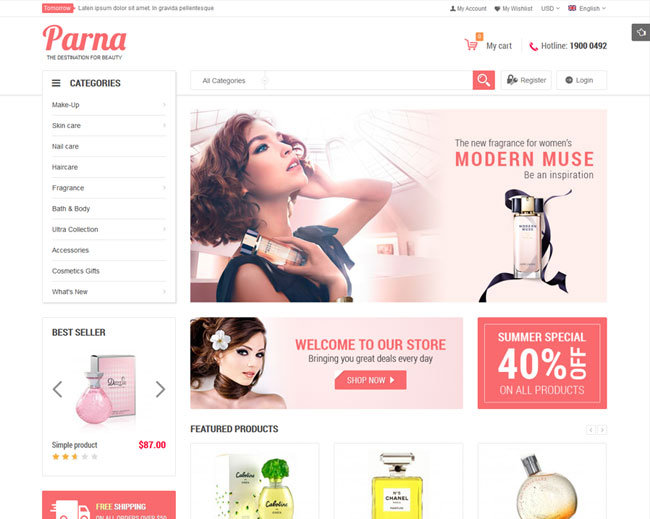 Boutique
ARW Boutique is a must-have item in your collection to build an incredible online store. With 4 header styles, 3+ product list/grid image options, unlimited color combinations and so much more options in Powerful admin panel, this fashion magento theme frees your mind and easy to customize your shop to get more attention from your customers. Neat and Clean in appearance, Strong and modern in features are the best words to say about ARW Boutique Fashion Responsive Magento Theme. Trust Boutique and Let It do magic for your store. It also suitable for cosmetic, perfume or any type of product online store.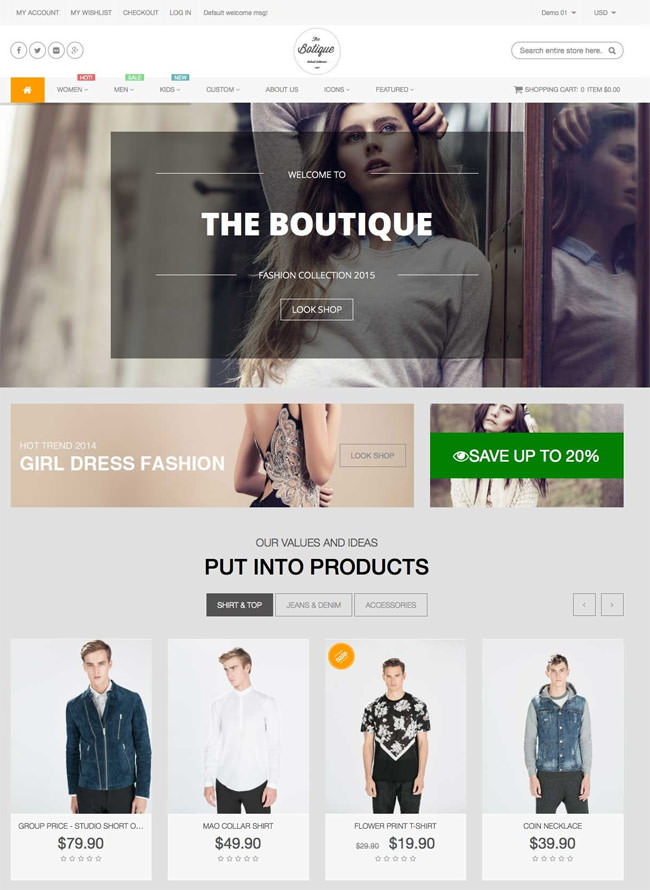 Love Fashion
Love Fashion is a stunning boilerplate for online fashion stores, clothing store, apparel, mall shop and any Magento store if needed an easy customization theme. In additional, this is an easy-to-use theme for all kinds of business and sells any items as you wish. The beautiful theme designed with modern style trend, clear layout and support additional colors like: Green, Orange, Violet and Blue.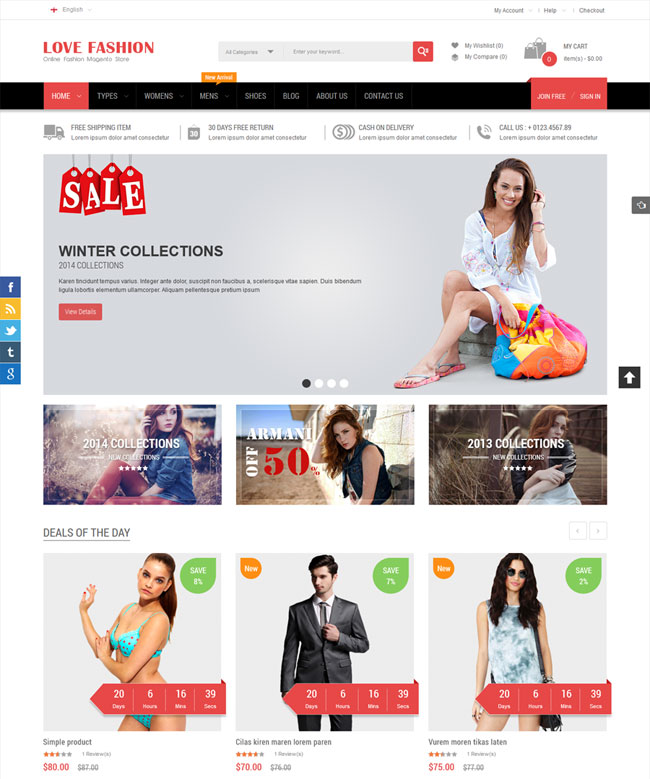 Trendy
Trendy Responsive Magento Theme for Magento Community Edition. Resizable to fit on any screen. Modern and clean template suitable for any store, Trendy Responsive Magento Theme is the most flexible Magento theme completely adjustable for any device. (Desktop, laptop, tablet, mobile phone).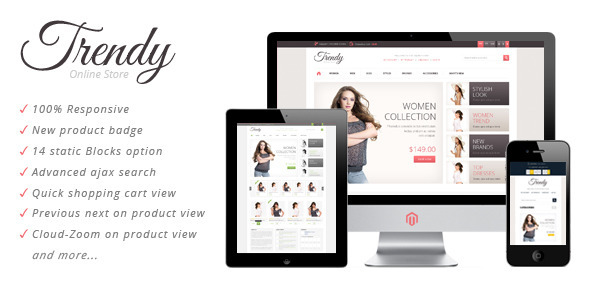 BeautyShop
BeautyShop is a universal 100% responsive Magento theme for any kind of shop with stylish design and powerful backend and it's created with using the latest HTML5 and CSS3 features. Admin panel with easy navigation and dozens of configuration options allows you to change every thing in theme. You can manage colors of theme elements, select 500+ amazing fonts, apply 200+ pattern backgrounds and setup different theme settings and effects!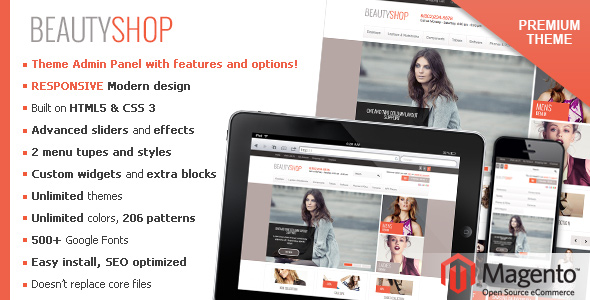 Madame
Madame – Responsive Fashion Store Magento Theme for Magento Community Edition: Magento 1.7.0.2, Magento 1.7.0.1, Magento 1.7.0.0, Magento 1.6.2.0, Magento 1.6.1.0, Magento 1.6.0.0. Resizable to fit on any screen. Modern and clean template suitable for any store, Madame Responsive is the most flexible Magento theme completely adjustable for any device. (Desktop, laptop, tablet, mobile phone…)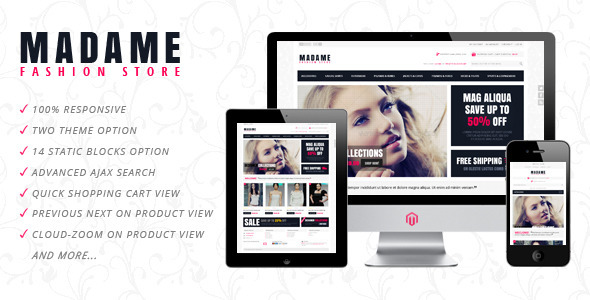 Shoppers Key
Shoppers Key – Responsive Magento Theme for Magento Community Edition.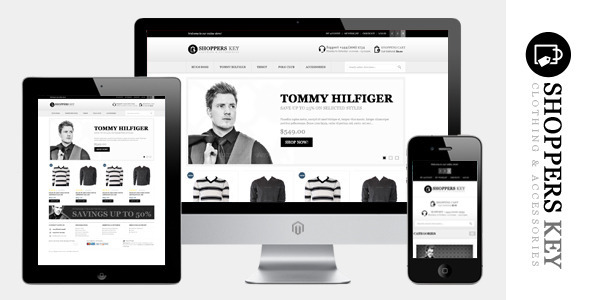 Proshop
Proshop is a professional hand crafted theme which is Retina Ready, and Fully Responsive. It's very easy to install and very customizable with a lot of static block positions and style possibilities.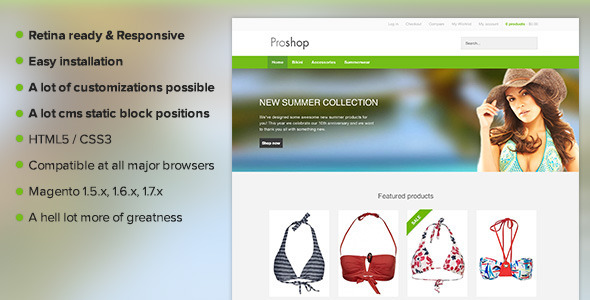 Gala Brand Store – Responsive Magento Template
Gala Brand Store is a multi-purpose supermarket Responsive Magento Theme with powerful Theme Framework built-in lets you develop your own layouts, create your own color variants, fonts and more with non-technical knowledge needed.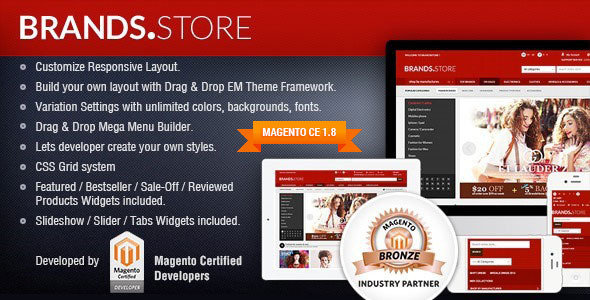 Responsive Magento Theme – Stylixx Asian Fashion
Responsive Magento Theme – Stylixx Asian Fashion support general typography, support all HTML elements, 24 columns grid system, support adaptive layout. Compatibility with Magento: Community edition 1.7.x,1.8.x (1.7.0.0, 1.7.0.1, 1.7.0.2, 1.8.0.0).