20+ Best WordPress Survey Plugins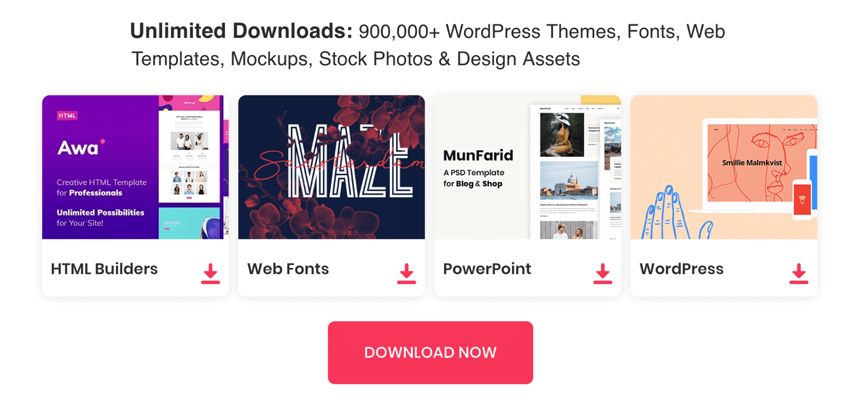 Survey Plugin allows you to easily to make and manage survey or poll on your website. Here are 20 Best WordPress Survey Plugins 2015 for WordPress that lets you easily manage and integrate surveys on your website or blog.
Having a poll plugin on your WordPress website is not just a great idea for improving user engagement, it also is best way way to find out what your site's visitors are thinking. Create Polls and Surveys using the latest WordPress Survey Plugin from this list.
Surveys by IgniteFeedback
IgniteFeedback is a Free WordPress plug-in that makes it ridiculously easy to learn about your customers and engage with them on your WordPress site.
Feedback Survey WordPress Plugin
This WordPress Survey Plugin help create engaging, responsive surveys in minutes and view your results graphically.
Marketizator: A/B Testing, Surveys & Popup Banners
Use Marketizator to improve the performance of your website by ceating A/B testing experiments, online surveys to find out what your visitors think and personalized banners that convey relevant messages for your audience.
Poller Master – Ultimate WP Polling System
Poller Master is an ultimate, fully responsive polling system built on bootstrap. It allows you to create beautiful surveys and have a clean look at the stats. You can create polls with multiple or only one choice, create questions using WP editor so only the sky is limit for the look of the question and its content. Add as many answers as you want, set start and end date for the poll, show countdown, create poll templates, use it with images, videos, maps and much more.
YOP Poll

YOP Poll plugin allows you to easily integrate a survey in your blog post/page and to manage the polls from within your WordPress dashboard but if offers so much more than other similar products. Simply put, it doesn't lose sight of your needs and ensures that no detail is left unaccounted for.
Bolder Surveys for WordPress
The Bolder Surveys plugin allows administrators to create a series of questions that visitors can answer in a single page questionnaire form. The results are then combined, calculated, and displayed in the dashboard using pie charts and graphs.
Modal Survey – WordPress Feedbacks & Polls Plugin
Modal Survey WordPress Plugin provides the opportunity to hear your visitors voice through an attention grabber poll. Unlimited surveys, questions and answers helps to get any informations, then display it by a stunning progress bar, beauty pie chart or a simple text format. Features contains an option to embed the poll to your content or display it as a modal style, like a popup.
Form Generator – WordPress Contact Form Builder

Create Unlimited Contact Forms, Online Surveys, Booking Forms Or Event Registrations In WordPress
WP Feedback, Survey & Quiz Manager – Pro
FSQM, is a WordPress plugin which can help you collect Feedbacks, Surveys or host Quizes in your WordPress Blog. Using it, you can create unlimited forms with custom themes and collect user submissions. All user submissions are stored inside the database which you can analyze, edit and/or print. The user can also track/see their submission (obviously if you wish to) through a page.
Registered users will have an option to track all their submission through a central page. For more details please keep reading on.
Diker – Online Surveys WordPress Plugin
Diker is an online surveys plugin that will measure, improve customer experience and engage your audience. With the help of diker you can understand what drives your website visitors, what makes them happy and what makes them feel bad so you can optimize your website design, content and products based on honest feedbacks. Diker will convert site visitors into loyal customers.
Social Polls by OpinionStage
The Opinion Stage polling WordPress plug-in allows you to easily add social polls (or standard polls) to your website or Facebook page.
Using Opinion Stage's polling solution, you can discover opinions & people, improve engagement on your site, drive traffic from social networks, research results using social & demographic filters and more.
Wp Popup Survey
This is a WordPress plugin that enables you to collect information from visitors using popup surveys when any page is accessed.
iPerceptions Customer Feedback Surveys
Get perfect results by a public survey by using iPerceptions WordPress plugin on your WordPress website. Place the code site-wide, or on a page by page basis.
Pinnion Plugin

Pinnion Plugin for WordPress is the ultimate plugin for including a survey, quiz, poll, or trivia anywhere in your blog or web site. Increase audience response and customer satisfaction by asking visitors to share their opinion using the Pinnion Plugin. Each Pinnion can also be embedded on non-WordPress websites, sent by email, posted to Twitter or Facebook, and distributed to the free Pinnion apps for iPhone and Android. The results from all of these interfaces are viewable directly from within your WordPress account.
Colored Vote Polls

As the name implies, this handy plugin uses different colors for each poll answer to present a custom and visually appealing poll to the visitors. Depending on your requirement, you can either make all the answers mandatory or you can do so selectively. What I liked most about this plugin is the ease at which you can embed the polls to any post or page through shortcode. You simply have to copy paste it at the desired location to get it running.
Swipp
Create a polling platform on your WordPress website by using Swipp plugin on your site.
Embed Form

Easy to use create a blog post by adding poll button, it is very easy to create surveys. Order form, evetns and content forms in the WordPress blog post.
Feedweb
You can make your blog more popular among the visitors, you can add good looking multiple polls in  a single post with the use of Feedweb.