30+ Best Premium Printed Brochure Templates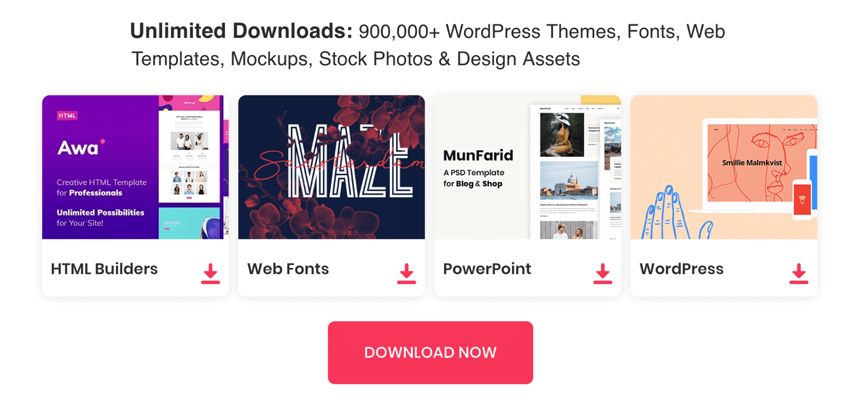 You are looking for the best Printed brochure templates? Here is one of the best brochure templates you can use in your design projects. These Brochure Templates are great ideas for you to improve on your own unique Printed designs.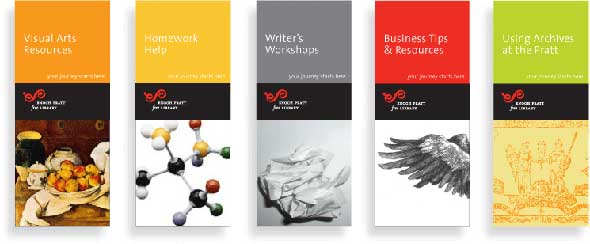 Download free brochure templates and designs!
Annual Report Brochure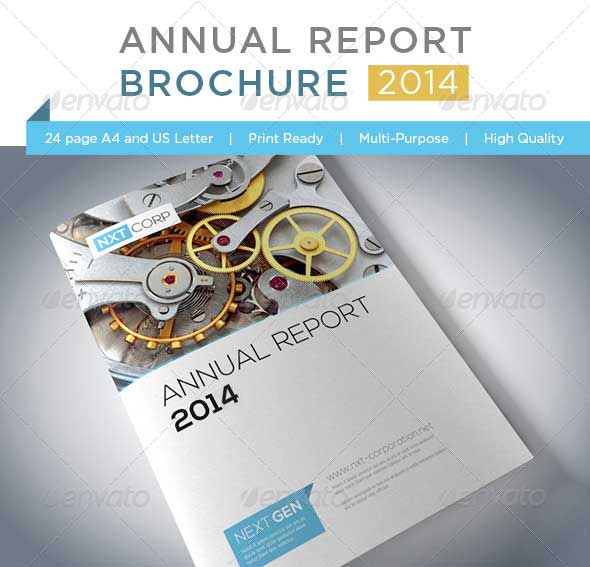 This is a 24 page InDesign annual report perfect for company that needs clean, professional, modern template design.
Case Study Booklet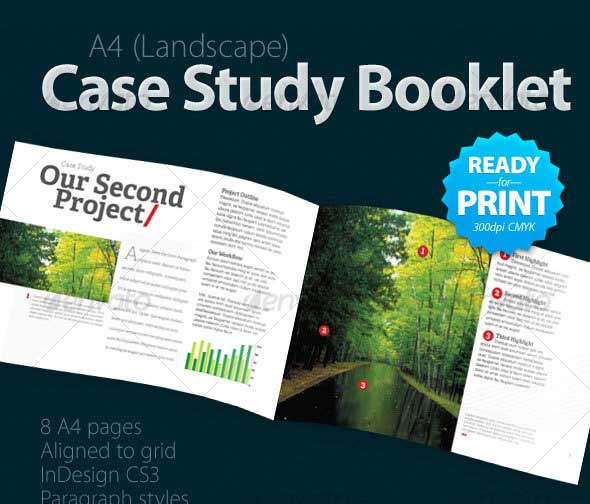 Tri-fold Brochure PSD Template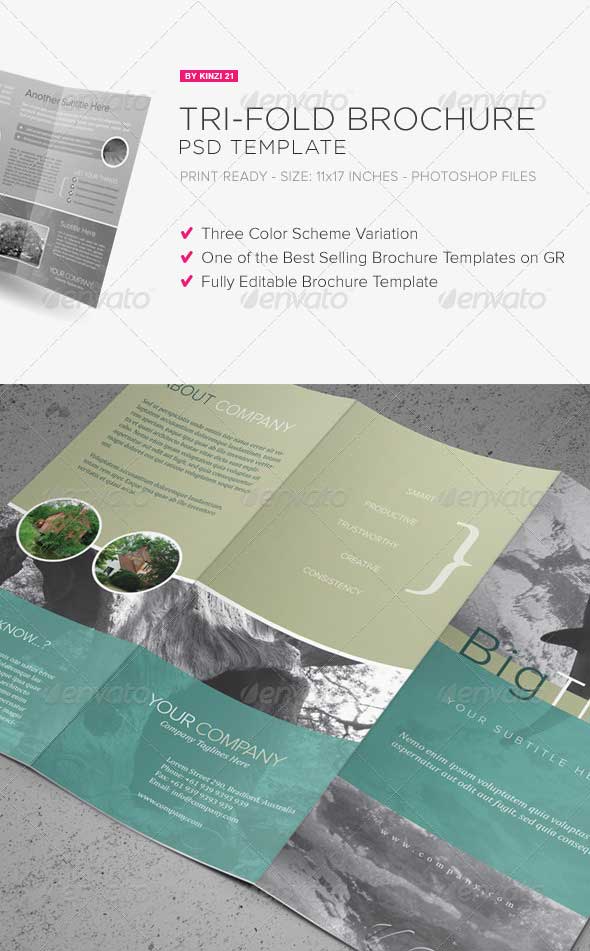 The brochure template is perfect for corporate business that needs clean, professional, modern brochure template design. Sample texts and images are easy to replace with just a few clicks of mouse.
Business Brochure Indesign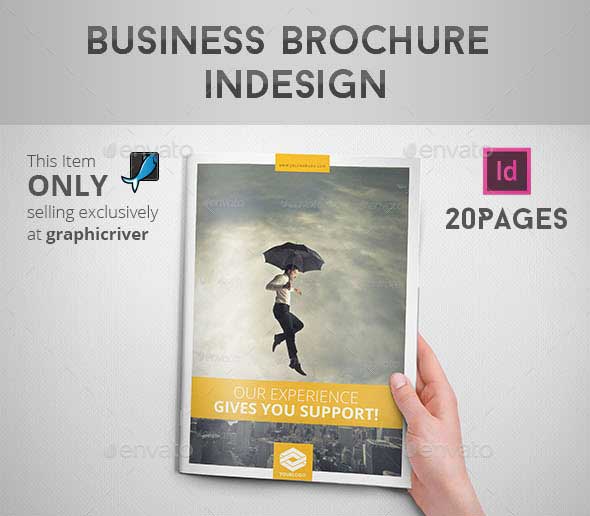 Highlight Brochure Template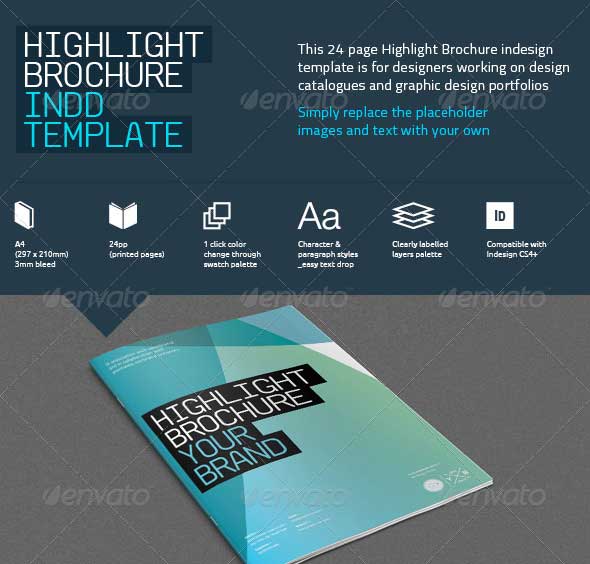 This 24 page Highlight Brochure indesign template is for designers working on design catalogues and graphic design portfolios
Corporate Business Brochure 16 pages A4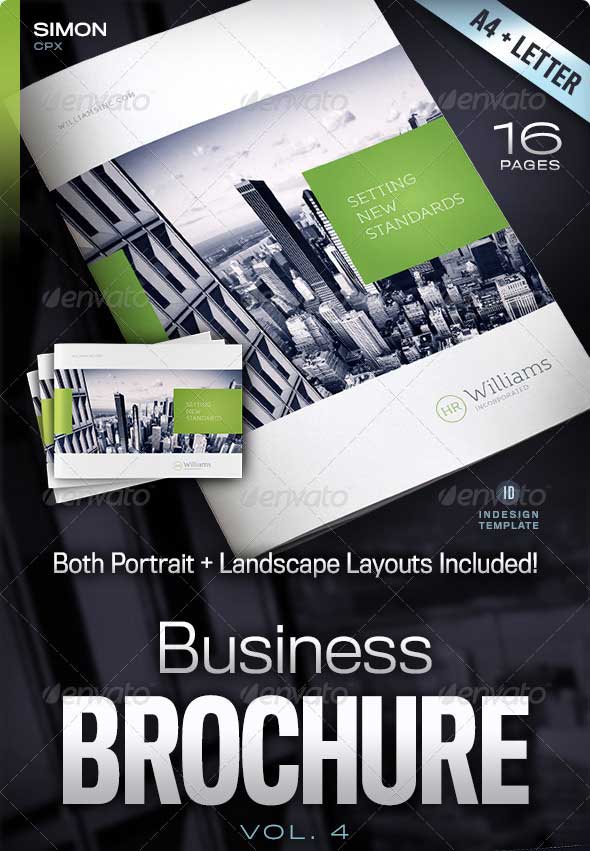 Professional, clean and modern 16 page corporate business brochure. Just drop in your own pictures and texts, and it's ready for print. Or use it as a professional online PDF or email attachment.
This brochure can serve multiple purposes. It works great as a corporate identity brochure – for presenting your business, services, newest cases and more. Or use it to present a specific product. Or something completely different.
Brand Manual Template

Brand Manual (also commonly referred to as 'brand standards', 'style guide' or 'brand book') are essentially a set of rules that explain how your brand works.
A4 Brand Guidelines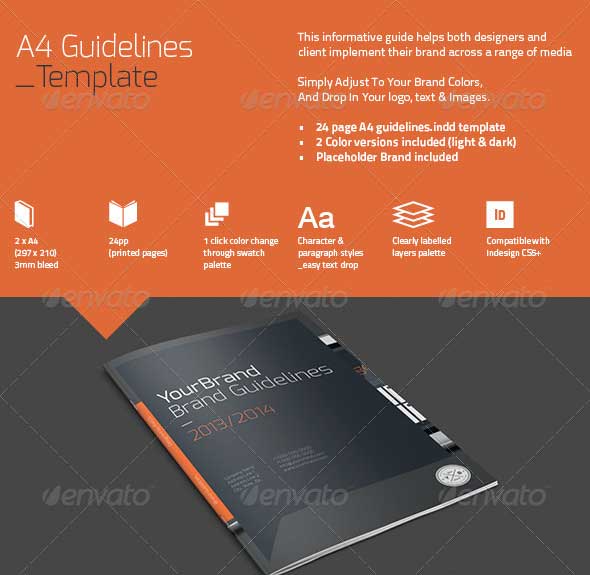 This informative guide helps both designers and client implement their brand across a range of media.
Summer Collection Brochure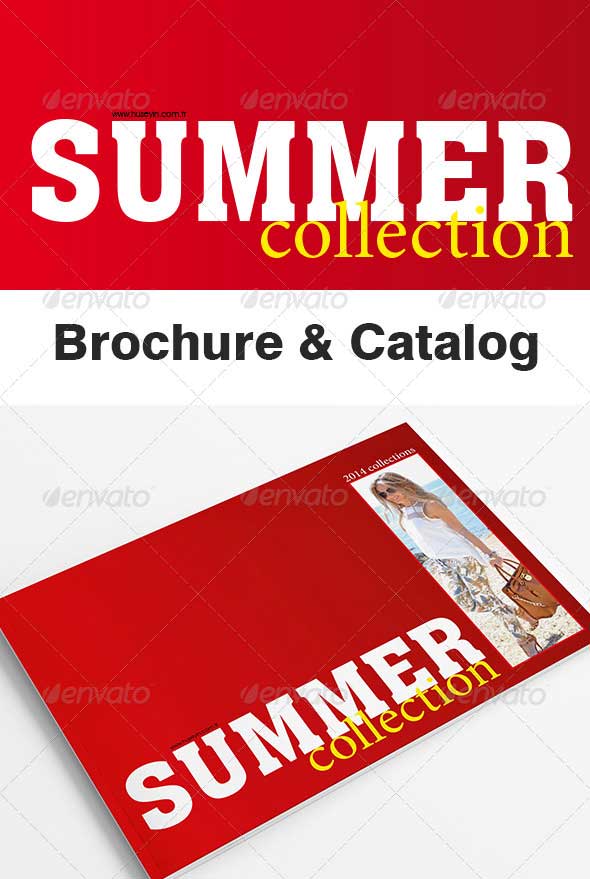 Flexible Product Catalog With Images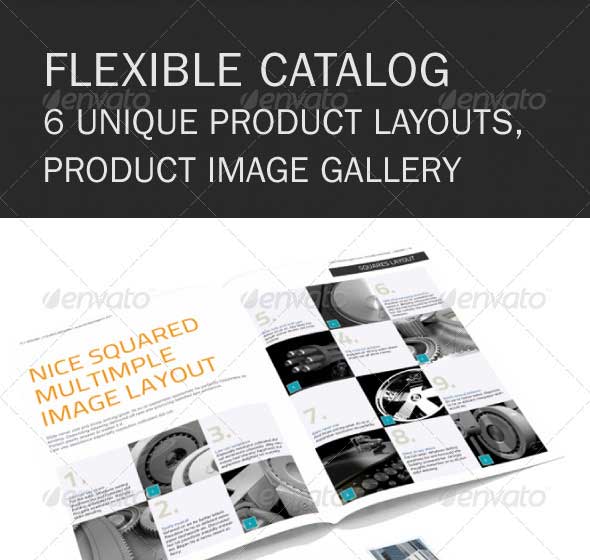 This product catalog is a light adaptation of Ultimate Magazine and includes product galleries and layouts only. If you need more layouts please see original item, Ultimate Magazine 24 layouts, which also includes many text layouts. This catalog template includes 6 product layouts you can use to showcase your products. The template is A4 size but you can easily modify the template to fit letter size. The style is elegant and modern so you can use this template for any type of products: electronics, clothing, books, DVDs, software, and more.
Brochure Set Series 4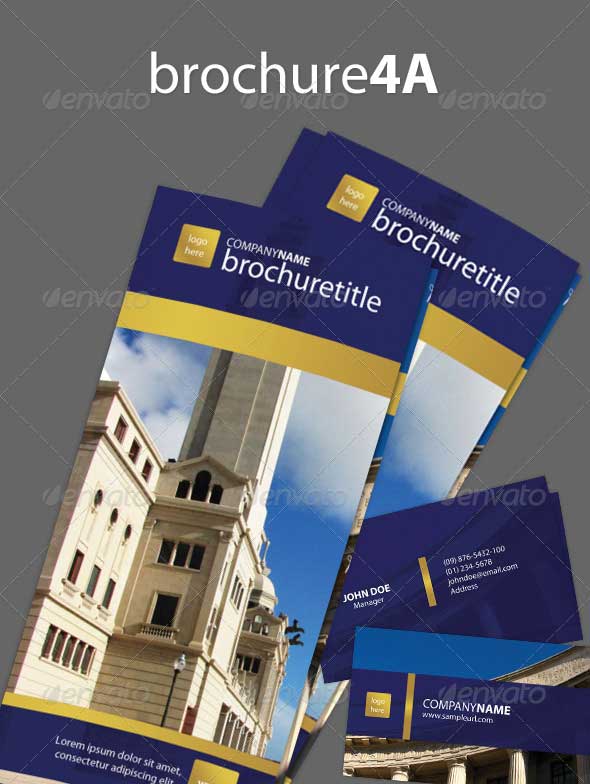 Case Study Booklet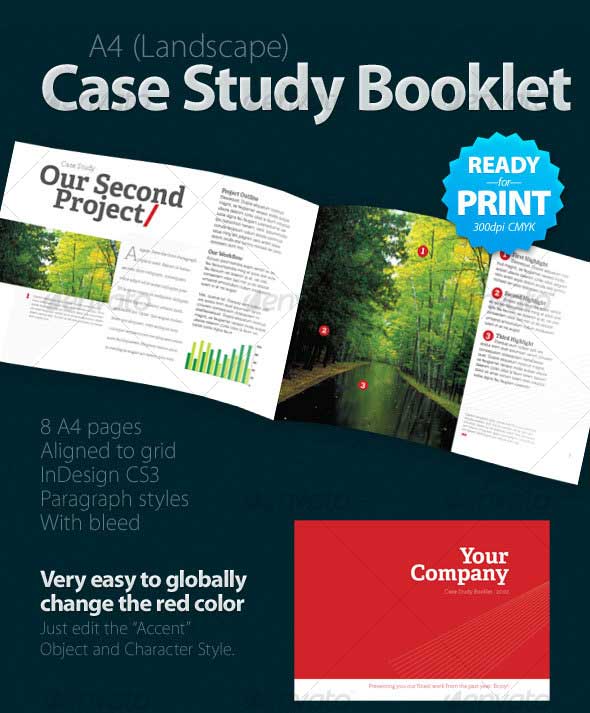 The document you need to present your case studies in a clean and professional way. Drop in your own text and images, send it to the printer or attach it to an email as pdf file.
Of course, this template can easily serve multiple purposes. You could turn it into a brochure, newsletter, annual report, printed portfolio or other editorial design.
Creative Booklet V1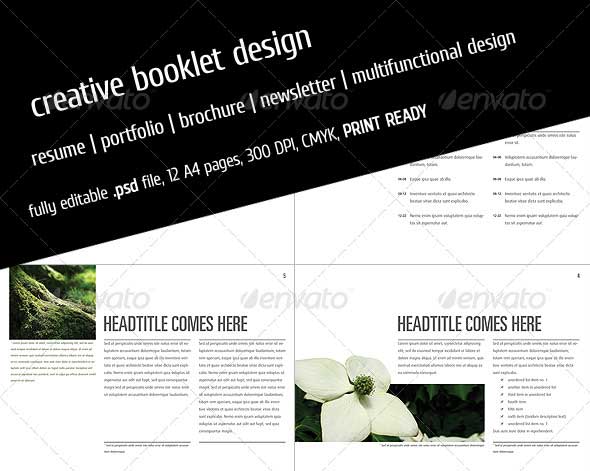 Unique booklet design used for product catalogue, brochure, newsletter. Multifunctional design suited for almost all forms of print.
Brightfolio template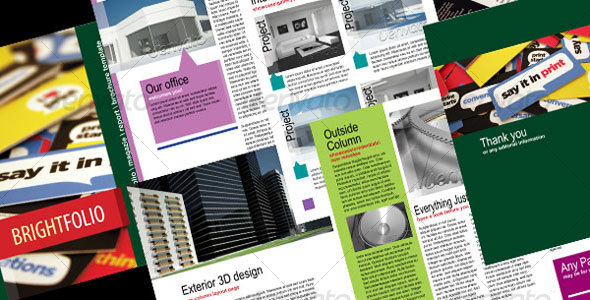 Simple and fast portfolio / magazine / report / brochure creation in Indesign? Just replace the text and colour! I tried to make this template maximally easy to use and maximally full to suite any possible layout needs
24page brochure – InDesign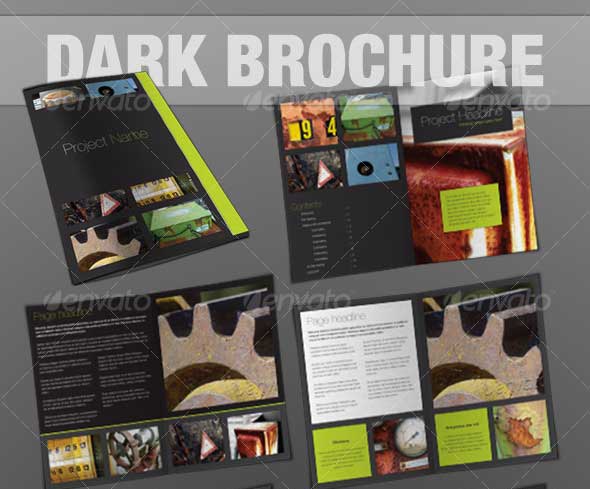 Generic Media Pack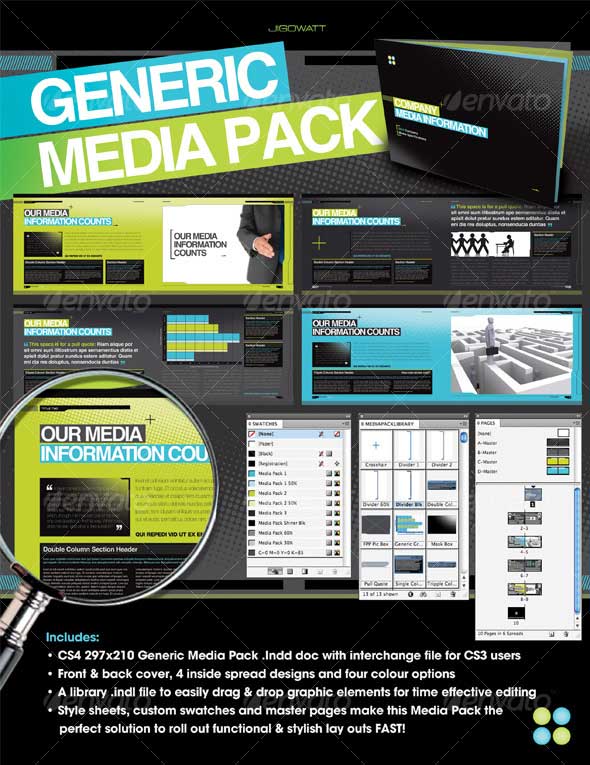 This Generic Media Pack is the perfect way to shout about your business. It has been constructed for maximum impact and with time effectiveness in mind.
Half-fold Brochure Template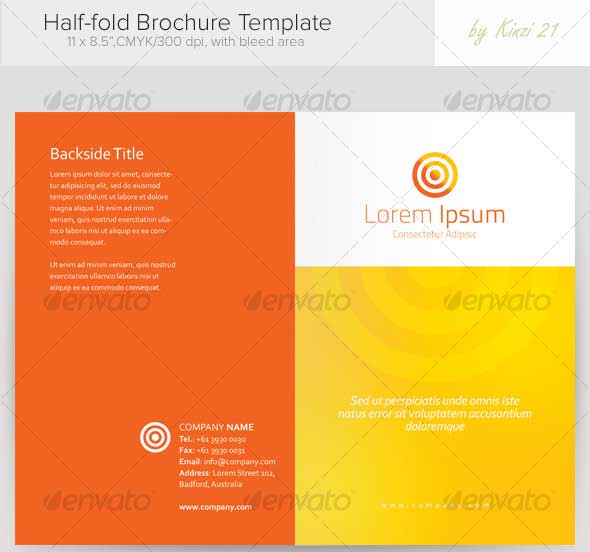 The template pack contains 2 PSD files and 2 sample JPEG files for your preview purpose. The half-fold brochure template is perfect for business/corporate industry that needs clean, modern and professional brochure design. Design elements are fully layered and organized in layer folders.
Brochure Unique Template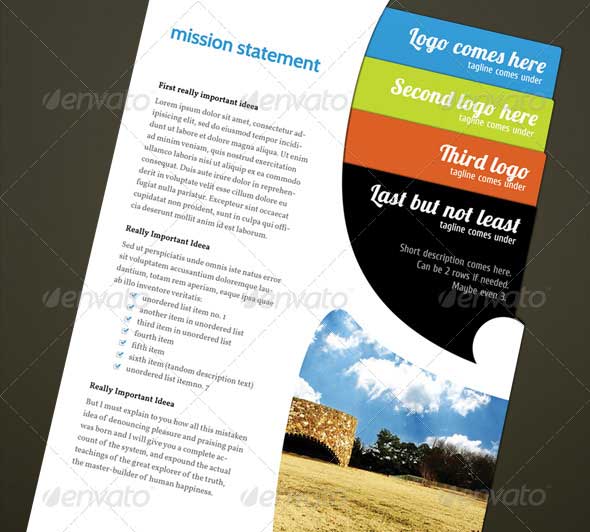 Unique design used for product catalogue, brochure, newsletter. Multifunctional design suited for almost all forms of print.
Clean and Elegant Corporate Brochure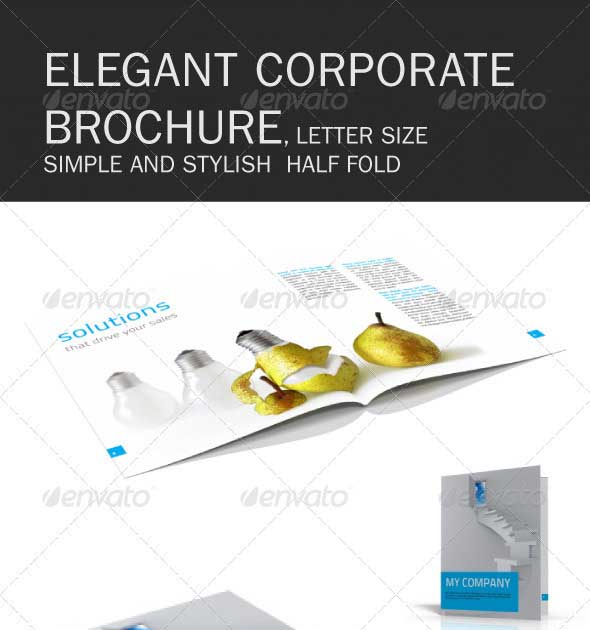 Simple and elegant corporate half fold brochure template – paragraph styles, character styles, swatches, bleed, – everything for easy editing and easy printing.
This template can be easily adapted for any company that needs nice and simple corporate brochure – just add your text.
Beauty Salon Brochure

Simply Premium 3 – Corporate Brochure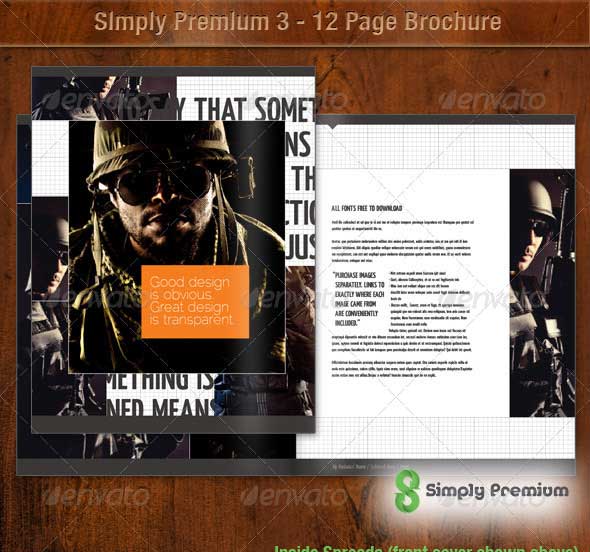 Hi-Tech Lights Business Brochure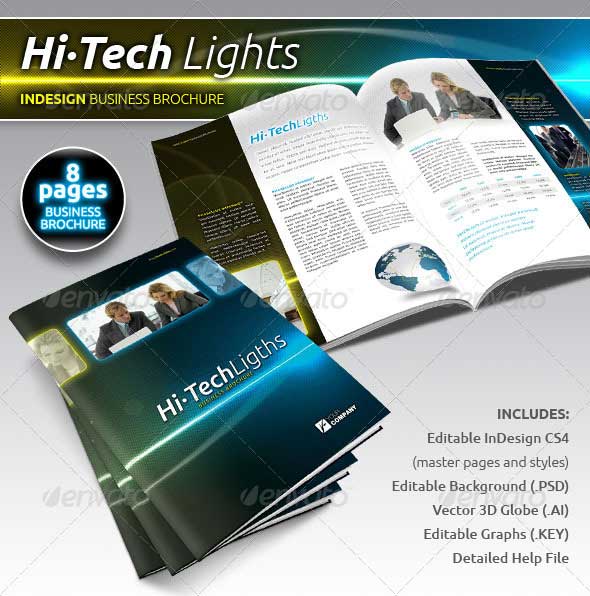 This is a Professional Designed Business Brochure, in an 8 page A4 format (210×297 mm – 8.27×11.69 in). This is ideal for corporate promotion of a business. Using the masters you can add as much pages as you like and build a brochure to your needs.
Get Minimal – Brochure 02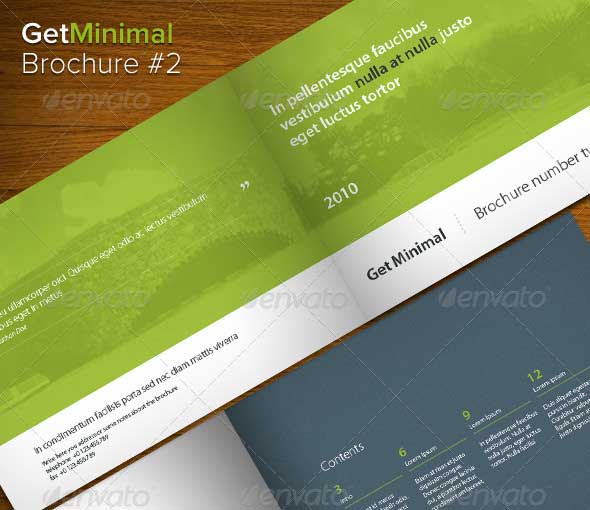 It's time to get minimal! Completely editable INDD document, you can change colors, positions and typefaces.
Horizontal Brochure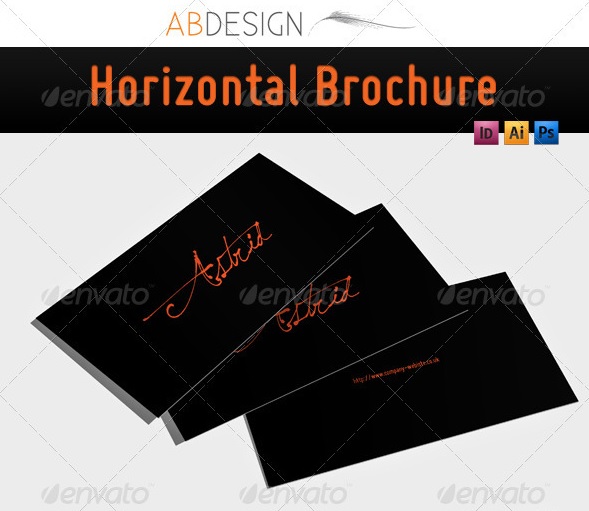 Corporate Brochure 14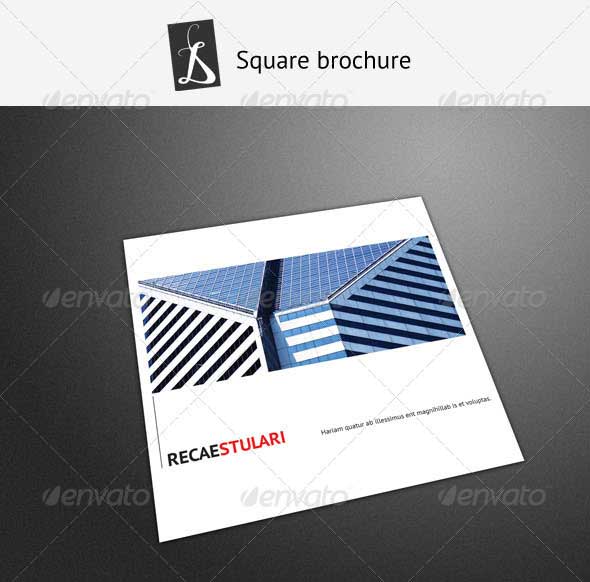 Tri-Fold Brochure – La Petite France Bakery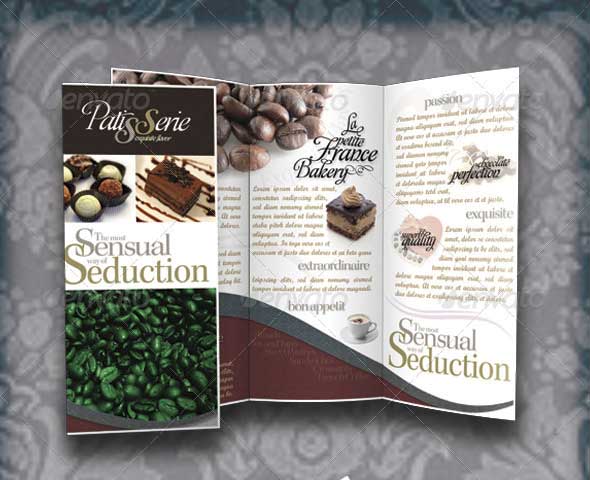 This template pack contains 2 Photoshop files (Inside and Outside spreads of the brochure), Vector Smart Obiects (already embedded in the psd-files – you can easily edit them in a vector program like Illustrator or use "as is") and a readme file.
Product Manual Business Brochure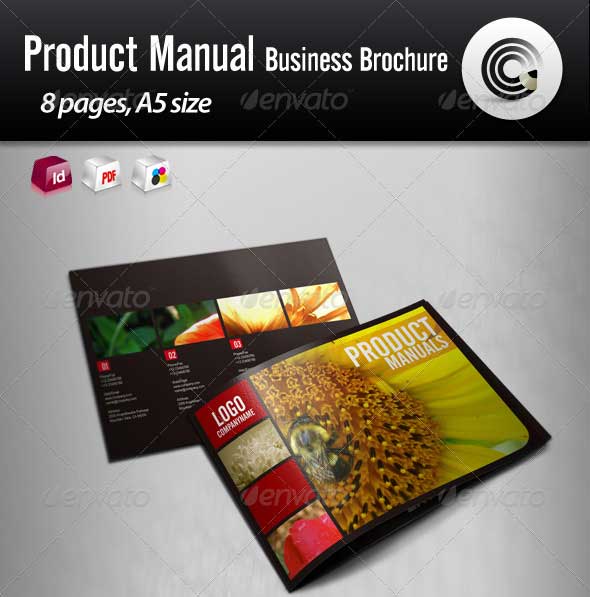 A4 Elegant Booklet 8 Pages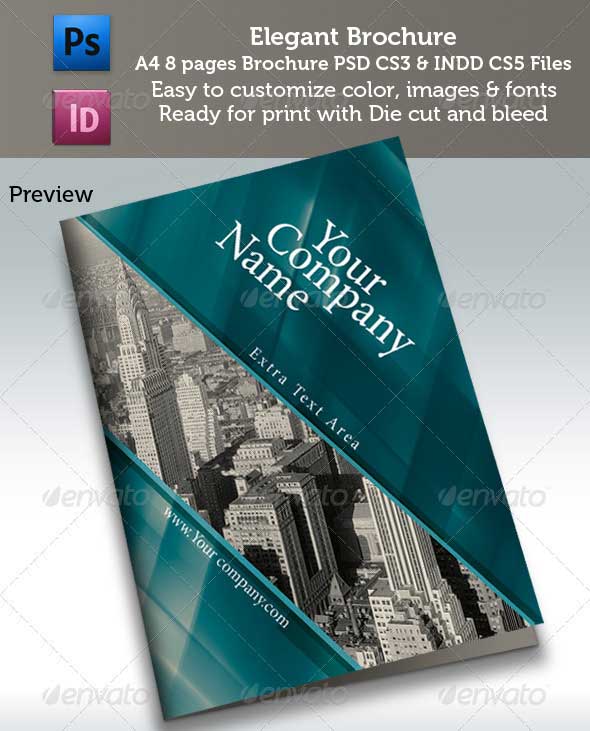 8 Pages Modern Booklet or Brochure. Easy to customize color, images & fonts. Ready for print with Die cut and bleed. CMYK 300 DPI 3MM BLEED . Photos in the Preview are NOT included. Photos are in Smart Object Layers easy to put your own photos.
Go Green Brochure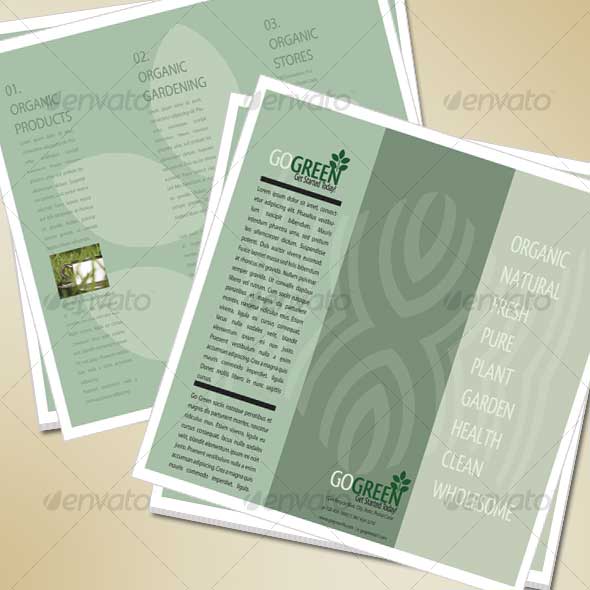 A beautiful organic brochure promoting all things green. This design is created in Adobe Photoshop CS3 . All layers are editable and organized by groups.The file resolution is 300 dpi/CMYK and the file size is 3300×2550 or 11×8.5.
Brochure Layouts Collection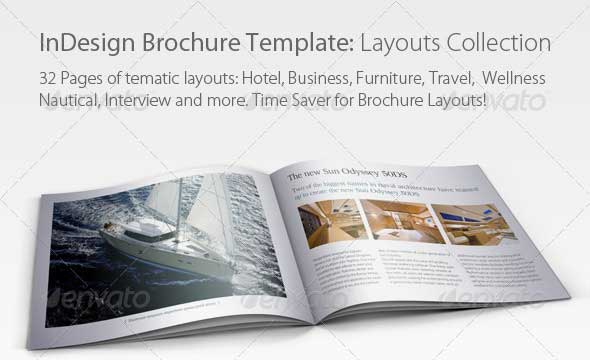 Indesign Template Brochure Layouts for different needs: Business, Hotel, Wellness, Travel, Interview, Nautical, Product Catalog (Furniture) and more. However, you can use Layouts Collection as a starting point for You new brochure works. Every next issue will bring more layouts.