25+ Awesome WordPress Advertising Plugins for 2014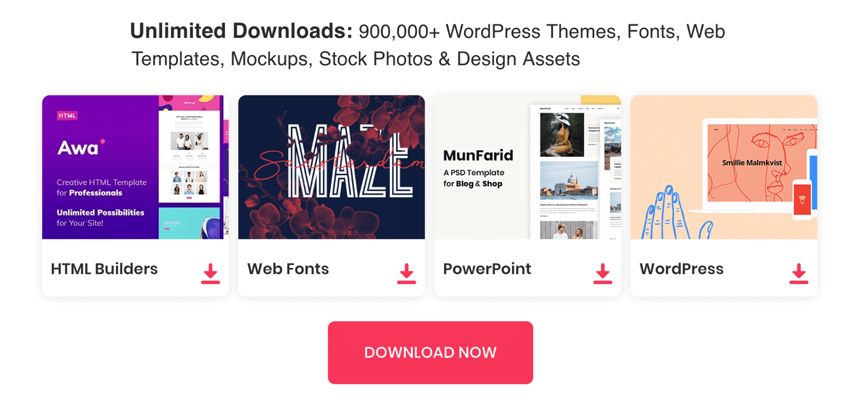 Do you want the easiest way to place advertising in your WordPress site ? In this article we have collected Awesome WordPress Advertising Plugins for 2014 around the web which allow you to take full control over your ads easily.

You may want to promote affiliate products or you may even want to sell advertising ? So the easiest way to save time, and therefore money, is by installing some ads management plugins into your WordPress blog. To help you find exactly, i have listed some of the best Advertising Plugins for your WordPress to manage your ads & banners. Enjoy and start monetizing your traffic.
WP PRO Banner Creator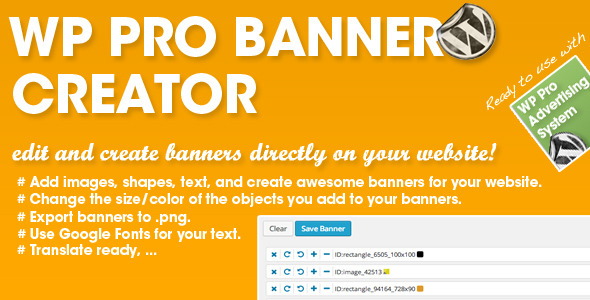 The wp pro banner creator allows you to edit/create banners directly on your website. You can add extra images, shapes and text to existing/uploaded banners on your website!
WordPress Corner Peel Plugin
With the Corner Peel Plugin you can add advertising to the top right corner of your website without interrupting the visitor's browsing experience. Create advertisements in 3 simple steps. Corner Peel is responsive and will remain visible (sticky) throughout the website.
WordPress Image Hover Showcase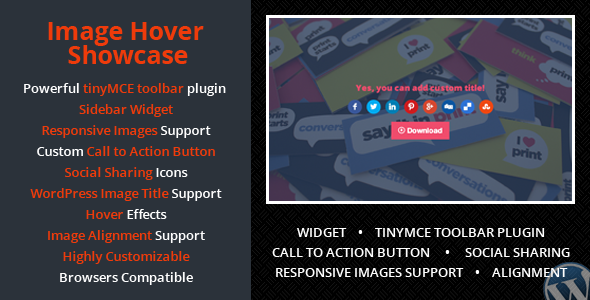 Increase social sharing to boost your website traffic with WordPress Image Hover Showcase. This plugin allows you to easily add social share icons on every images you've added via wordpress editor. You can also add custom button for any downloadable links, marketing links, buy now button or any url target you want! The hover supports the native wordpress image title for you to add custom title too! A full control settings option is also provided for configuration to match your theme.
Supreme WordPress Interstitial Adverts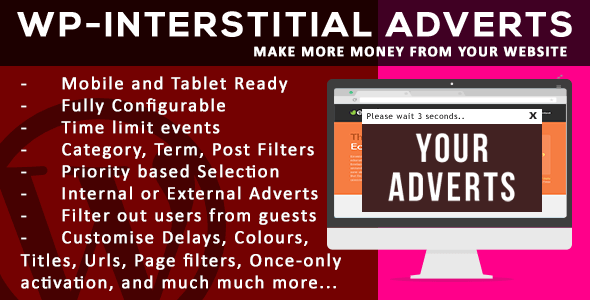 Easily monetize your content with the complete WP Interstitial advertising plugin for wordpress. With very powerful customization features, you will be able to tune and tweak every last setting to get the maximum impact for your advertising.
nBar – Advanced WordPress Multipurpose Bar Builder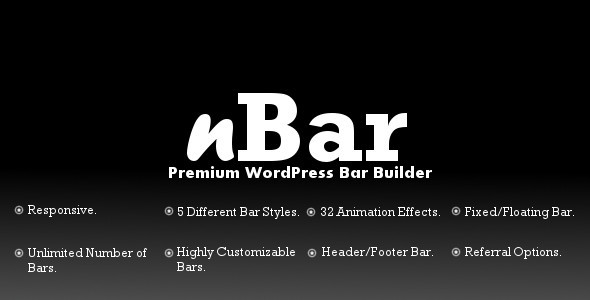 nBar is a Premium WordPress Multipurpose Bar Builder Plugin using which we can build Unlimited(n) Number of Header and Footer Bars for the WordPress site. The Header and Footer Bars built using nBar can be used as Notification Bar, Advertisement Bar, Information Bar etc.
Advert Flap Pro – WordPress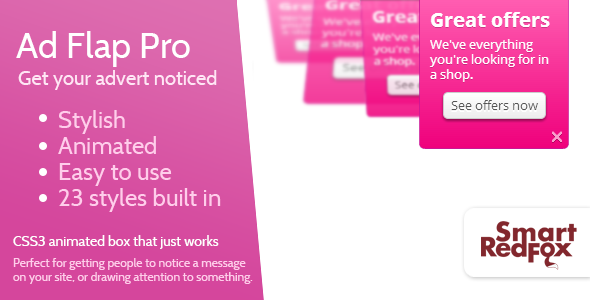 Ad Flap Pro is an animated advert for WordPress sites. It is one of the most effective ways to get your message or advert out to people on your website, without being too intrusive. It animates in initially so that users notice it, and then waits to be clicked. The user can close it at any time to remove it from the screen.
WordPress Monetize Now
If you have ever wanted to start a site that is monetized by the Envato Affiliate Program, then you should know that WordPress Monetize Now is the only plugin that you really need. It allows you to easily display different sets of items from Envato Marketplace in any WordPress installation in seconds and there's no need to look again at this file because you have it all automated – you have a very strong and powerful shortcode generator. It also connect to your Envato account and right in your WordPress admin you'll have all the statistics of your account and the last statement.
EyeCatcher Notification Bars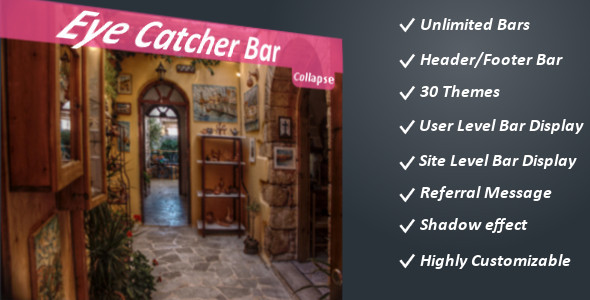 Eye Catcher is a Pro WordPress Notification Bar Plugin to catch the attention of your visitors. Create any number of Header/Footer Bars using Eye Catcher. Eye Catcher is highly customizable.
CTR Enhancer WP – Tool for advertising publishers
CTR Enhancer is also available as a Javascript plugin, check out the CTR Enhancer JS official page in CodeCanyon.
Premium Prestitial Ads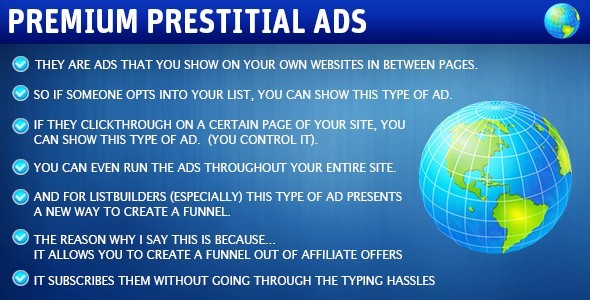 kk Easy Ads – Managing Advertisements Easily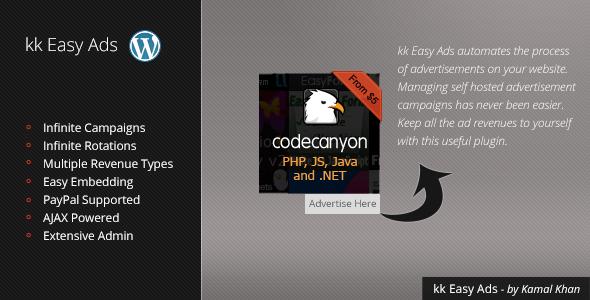 kk Easy Ads automates the process of advertisements on your website. Managing self hosted advertisement campaigns has never been easier. Keep all the ad revenues to yourself with this useful plugin.
WPLinkTrade – Text & Banner Exchange for WP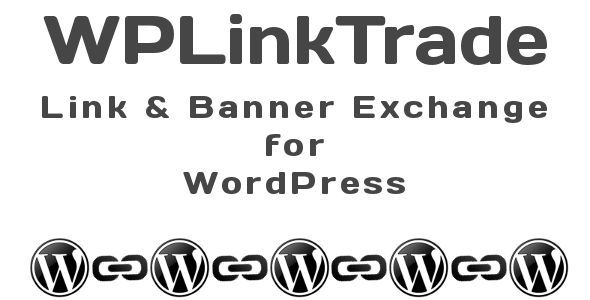 WPLinkTrade is a Link & Banner Exchange Plugin for WordPress. It allows you to exchange text and image links with other related web sites with ease.
Envato Item Display Affiliate WordPress Plugin
This is a WordPress Plugin, help You make money with Envato maket's affiliates. When the users clicks items, they will be redirected to that item's envato marketplace page, if they buy it, You will receive 30% of their first purchase or cash deposit.
Wp Header Bar – WordPress Notification Bar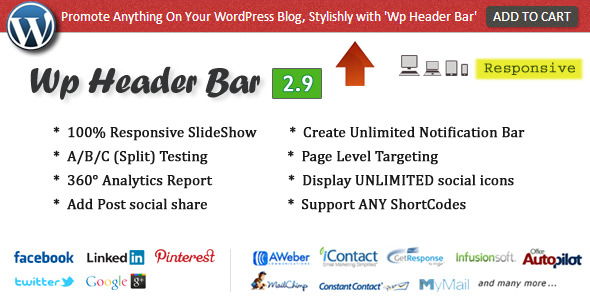 Wp Header Bar is a simple yet attention-grabbing, customizable responsive bar resting at the top of your WordPress targeted pages to help drive traffic to a specific destination on your site.
60 Second Ad Manager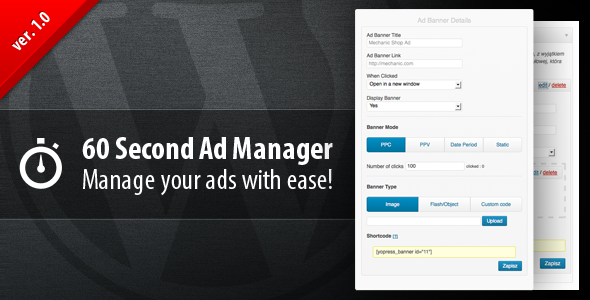 60 Second Ad Manager is a premium plugin to manage your WordPress ads. It is powerful, simple and elegant tool to use. Our promise is to have you up and running with your ads in less then 60 seconds, hence the nam
WP-AdPunch – The Ultimate Ads Plugin
WP-Adpunch Pro's unique multi-vectored sliding Ad technology guarantees you get you marketing message to your websites visitors. Cusromization allows you to display your Ads in slide, banners and videos at the top, in the widgets, comment box and even within the content. And you choose the colors according to your template.
Banners Rotator Generator For WordPress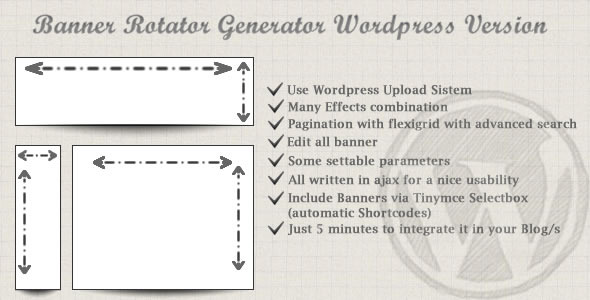 Banners Rotator Generator For WordPress help you to built a banner rotator for your Blog/s.
It's very easy to use and integrate in your Blog/s.
Bannerama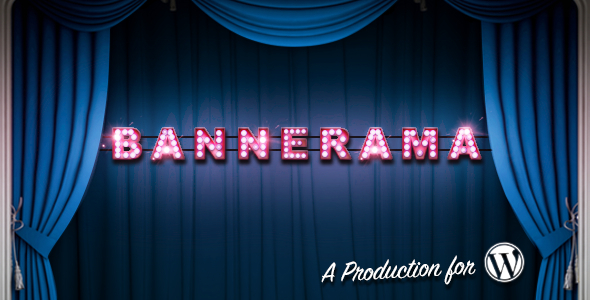 Bannerama allows you schedule banners to be posted on your site at specific times without any intervention (you can also schedule an end date!).
Useful Banner Manager Premium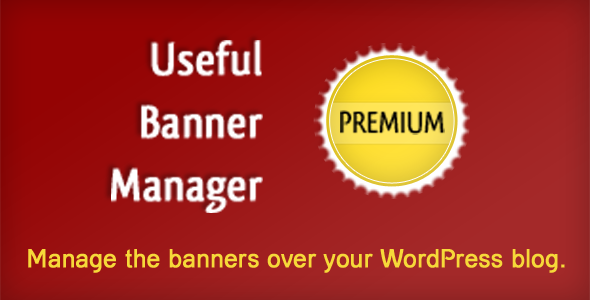 If you are looking for a high quality and professional designed WordPress plug-in for your blog, look no further than the Useful Banner Manager plug-in. This exciting new plug-in gives you the ultimate banner management tool so you can be in control of the ads on your WordPress site and keep track of the statistics and dollars those ads create.
Banner Manager Pro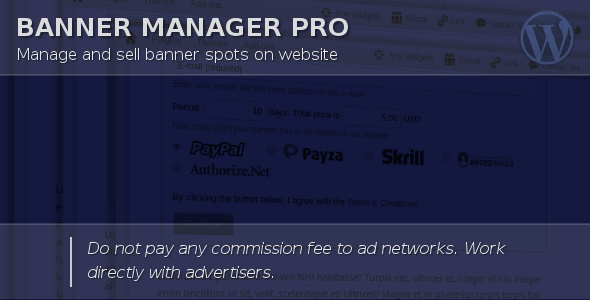 Banner Manager Pro is a plugin which allows you to manage and sell banner spots on your WordPress website. You can set as many different types of banners as you wish, sell them directly to advertisers, and accept payments through multiple payment gateways (PayPal, AlertPay/Payza, InterKassa, Authorize.Net, Skrill/Moneybookers). You don't have to pay any commission fee to ad networks, because now you can work directly with advertisers. It's really easy: install the plugin and start making more money today!
AdPress – WordPress Ad Manager
AdPress is a premium plugin to manage Ads. It's a powerful and fully featured platform to sell and display ads for your WordPress blog.
WordPress Ad-Manager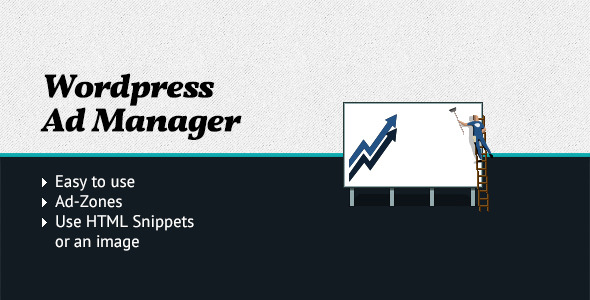 WordPress Ad-Manager offers you a simple solution to implement advertising into your posts, your blog or any other WordPress page. You can use pictures and images or HTML snippets like Google AdSense to incorporate advertising in an easy way. You are able to select ads via Ad Zones, to re-size them or to limit the height or the width. WordPress Ad-Manager also offers statistics for the site admin.
SmartADV – Tooltips, Banners and Popups for WP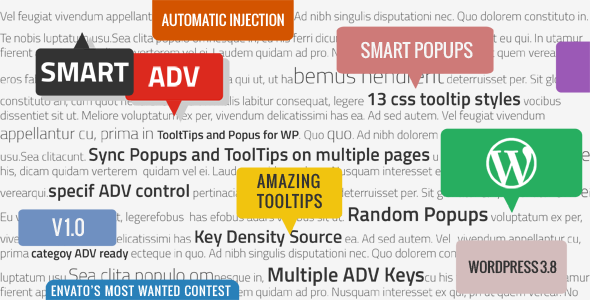 Smart ADV will inject your advertises (banner, video, html, text, audio, specific code and much more..) into unlimited tooltips and popups.
Geo Ads Switcher Plugin: Geo Targeted Ads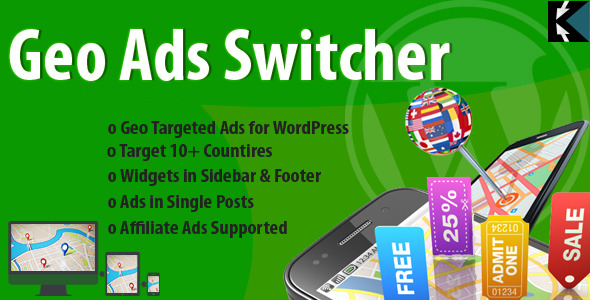 Geo Ads Switcher Plugin has ability to filter the HTML, Java Scripts, Banner, and Affiliate Ads according to visitor's country. The plugin loaded with the preset of 10 most popular countries, you can also target visitors worldwide. Geo Targeted Plugin can simply boost your affiliate marketing income by 60% if your website receives visitors globally.
WordPress Simple Ads Widget Tool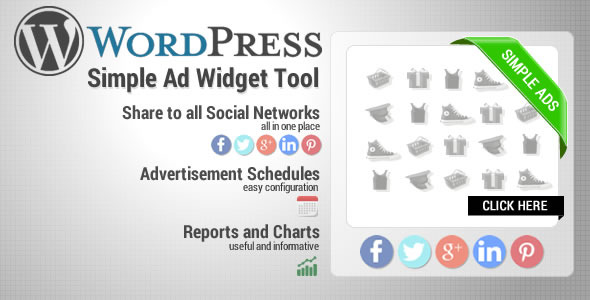 The WordPress Simple Ads Widget Tool is the easiest way to put your advertisement in your wordpress site.