20+ Best WPML Ready WordPress Themes for Multilingual Websites 2017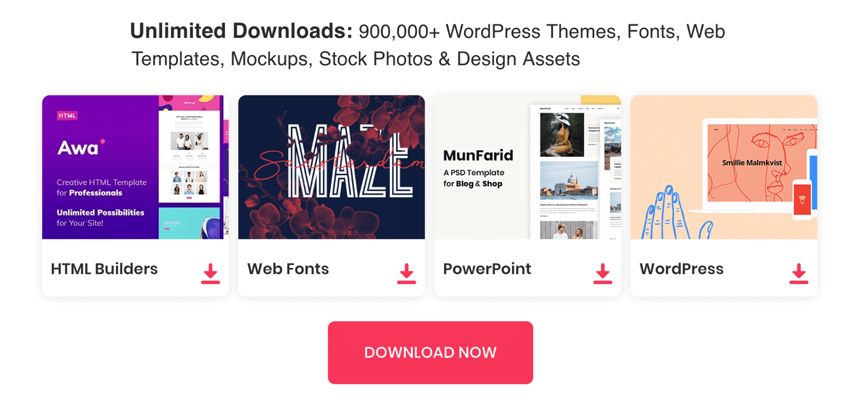 Business owners know the real value of targeting international audiences. A multi-lingual site is a sure-fire way to grow the popularity of a project, making it more findable and easier to understand for the web users. Translating every piece of content shared on the sites' pages is both time and effort consuming. That's why more and more often webmasters opt for such plugins as WPML, which can get all translation job done quicker and effortlessly. The WordPress Multilingual plugin will help you to easily create versions of your website in different languages
In the below-listed chart of the 20 best WPML-ready WordPress themes, you can find a ready-made solution suited for literally any business niche possible. Pre-designed templates for business, fashion, beauty, real estate, design, transportation, and a whole lot of other purposes are ready to go out-of-the-box.
Most of the themes are licensed under GPL v3.0. The latter allows you to tweak the themes' code in any way possible and install them on an unlimited number of websites without any limitations. All WPML-ready WordPress themes are highly flexible and dynamic. A variety of advanced customization options makes it possible to personalize the layouts in a variety of ways.
In this compilation of WordPress themes we decided to show you the newest WPML ready WordPress themes for 2017 that can become a perfect choice for your multilingual website.
Monstroid2
Monstroid Squared can be truly called a multipurpose WPML-ready WordPress theme of the next generation. The theme features everything that bloggers, business owners, the ones who are involved into eCommerce, and simply creative professionals might need in order to launch their online projects in the shortest period of time. This is an ever-growing template with free system updates. The theme includes free 24/7 support. Monstroid Squared is a GPL-licensed template, which can be installed on as many web projects as you need, as well as modified in any way possible. The package includes all source files and intuitive customization options needed to launch a blog, a portfolio site, a business project, a landing page, a web store or whatsoever. A collection of additional ready-made skins can be also accessed for free.
Trendomania
The theme will appeal to the true fashionistas. The layout looks neat and elegant. Retina-ready visuals and cool animation effects spice up the theme's visual appeal. The template is built with Power drag-and-drop page builder, providing for its easier personalization. Thanks to GPL license, the theme can be installed on an unlimited number of web projects for free. Fully integrated with social media, it is intended to grow your brand's online reach. SEO optimization is also provided to grow your site's visibility. A handful of pre-designed page templates, layout options, design elements, and other features are included in the theme's pack.
Sketchfield
This clean and minimalist template is intended for building web design blogs. A spacious layout and clear content hierarchy provide for a better readability of the template. The theme includes WordPress Live Customizer. With the help of this handy tool, webmasters can modify the layout and see the results of the customization work live, without the need to re-load working area. The theme features drag-and-drop functionality, which makes it easy to handle even by web design beginners. Built with valid, semantic code, the template is compliant with the latest web standards. It also features GPL license, which means that buying it once you can use it for a lifetime on as many websites as you wish.
Healtro
The theme is intended to match healthcare and medical sites perfectly well. It is built with Power page builder. This is an intuitive drag-and-drop page editor that makes it possible to modify the theme's layout by simply dragging and dropping different design elements. This GPL-licensed theme runs on Cherry Framework 5. The latter brings a variety of handy features making the theme's modification simpler and hassle-free. Additionally, there are several premium WordPress plugins that the theme's owners can use for free. A number of additional page templates, pre-built layouts, and content modules are included for a more effective personalization of the template. Appointment manager and timetable plugins allow the users to book a visit and keep a close eye on the schedule of upcoming events on the site.
Laraway
The theme will appeal to those users who work in online marketing niche. SEO specialists, PPC managers, email marketers, and an array of other specialists involved in the industry can make use of this ready-made design to promote their services. For a quicker layout customization, the theme features Power drag-and-drop page editor, WordPress Live Customizer, multiple layout options, pre-designed pages, and much more. There are a number of Cherry plugins included in the pack, making it possible to feel the ease of revealing team members, projects portfolio, run advanced search, etc. The template runs on a fully responsive framework, making all content adaptive to any screen size it's being viewed on. Built with valid, semantic code, the theme is also SEO optimized, providing for better visibility of your content on the web.
Ascendio
This GPL-licensed WordPress template is intended to match small-to-large sized online businesses. Designed in a clean style, the theme brings emphasis on the content provided on its pages. Fully integrated with social media options, the theme welcomes online visitors keep track of your updates on the popular social media platforms. The theme is pre-loaded with a set of additional page templates, intended to make your site far more informative and user-friendly. The theme's layout can be modified with the help of drag-and-drop Power page builder. Lightweight and professionally built, the template is fully responsive and mobile-friendly. With the purpose to gain the web users' trust, the homepage is integrated with client testimonials section organized in a carousel slider.
PhotoPrint
The theme's design looks so cheerful and energetic. Elements of metro style and polygonal backgrounds make the layout so trendy and appealing. Intended to be used for a number of creative projects, the theme is licensed under GPL v3.0. For a more impressive and user-friendly showcase of the site's offerings, the theme is integrated with sliders and photo galleries. A block with user testimonials is added to grow people's trust. A host of smart customization options and a handy drag-and-drop functionality streamline the theme's customization. WordPress Live Customizer reveals every change applied to the theme in real time.
TastyBites
Make use of this theme to bring a delicious look to a variety of food and drink related projects. A clever use of whitespace makes the theme's written and visual content look more outstanding. Smartly chosen fonts and bold headlines enhance the theme's readability. The template can become a rock-solid starting point of cooking blogs. A two-column layout structure provides for better readability and navigation of the theme's content. The theme is integrated with a set of custom widgets and pre-designed layouts. The theme is easy and intuitive to handle. It is built with valid code. Bootstrap functionality makes the theme fully responsive to any screen size and resolution.
Taylor
Use this template to bring a sleek and professional style to a variety of business and financial web projects. The layout is clean and concise. A drop-down menu remains sticky in the theme's header, providing the users with quick access to any piece of data that a person needs. The header is integrated with a booking form, making it possible to book a meeting on the page. The theme's front page is spacious enough to reveal a list of services that a business provides, a team of experts, partners, and a block with user testimonials. Well-documented and built with valid code, the theme is both mobile- and SEO-friendly.
BookGroup
Intended for publishers and print shops, the theme is designed to showcase the services that a business provides in a sleek and elegant style. The header is pre-loaded with a page-width carousel slider, which captivates the users' eye with the hottest deals that a company provides. The front page is spacious enough to display a list of services organized in a grid-based list. A price list is also easy to reach. With the purpose to make your business more credible and trustworthy, there is a list of authors on the homepage. The availability of a newsletter subscription form and a contact form allow the users get in touch with the business owners.
Handmade Jewelry WordPress Theme
The theme is designed to match beauty and fashion sites. A clean layout structure brings the content the site's offerings to the forefront. Licensed under GPL, the theme can be modified in any way possible, as well as installed on an unlimited number of websites. It has Cherry Framework 5 at its core. Powered with Bootstrap, the theme is intended to adjust to any device that a site is being viewed on. A handful of customization options makes it quicker and easier to bring the desired look and feel to the template. Cherry plugins, custom widgets, pre-designed layout options, and Cherry sidebars are all available for free use. Free 24/7 support is also provided.
Jericho
An elegant and stylish layout of the WPML-ready WordPress theme is intended to fit beauty salons. Hand-written fonts add a touch of personality to the design. Neat ghost elements perfectly harmonize with the rest of the design elements. The availability of pre-designed extra page templates makes the theme highly informative. On their basis, you can enhance your site with a blog, portfolio, contact pages, etc. The theme is integrated with social media options and features a set of working forms. A rich variety of content modules is also included to make it easier to upload the site with a variety of content types. Custom TM modules and widgets are available for free access.
Transit
Use this theme for transportation and logistics businesses. A large hero image in the header of the theme welcomes every visitor in, introducing them to the services that a site provides. Lists of the company's benefits, offerings, user testimonials, and the latest blog highlights are organized into grids. All pre-designed pages of the theme are ready to go live out of the box. The same deals with the working forms added to the package. The variety of content modules and custom widgets impress. The theme is intended to handle content-heavy web resources. Impressive visual effects are intended to appeal to the highly demanding web community.
Remi
This GPL-licensed, Cherry Framework 5-based, Remi WPML-ready WordPress theme will be perfectly suited to a number of creative online projects. Photographers and videographers can build their online portfolios on its basis. The theme is integrated with Cherry Projects plugin. With its help, photographers can organize their works into usable, filterable galleries. Multiple layout options can go live straight out of the box. The theme runs on a fully responsive Bootstrap framework. SEO optimization will make the site more visible in the search engines. Social media integration provides the users with the freedom to spread the word about their preferred pieces of content online.
Kustrix
Make use of this theme for building fashion and beauty blogs. Kustrix pack is pre-loaded with everything needed to display content in a quick-to-scan manner. The availability of social sharing options makes blog posts sharable in social media. A commenting system allows the users to leave feedback about their preferred data on the site. In terms of navigation, all elements of the template are fully editable. WordPress Live Customizer is included to reveal the results of the layout personalization in real time. Manage texts in any way possible thanks to the availability of a selection of Google web fonts.
Laredo
The theme makes heavy use of visuals and it's clear why. Intended for building real estate sites, its primary purpose is to showcase all offerings in the most appealing way possible. When browsing the site's content nothing distracts the users' attention from the things that matter the most. Card-based image positioning and functional hover effects make it easier to come across the desired piece of content in a blink of an eye. The main navigation panel is sticky. Due to this, people can navigate to the projects, blog, contacts or any other page with a click.
Bellaina
Use this theme not only for showcasing real estate listings but also sell property for profit. The availability of Cherry Real Estate plugin makes it possible to come across the desired type of property via advanced search and see the results displayed on the integrated Google map. There is also a Cherry Projects plugin available. Make use of it to apply filters to the real estate that a company has on offer. The theme runs on Cherry Framework. Power page builder makes the customization much simpler and effortless. Moreover, the theme features IDX support. With its help, the theme is embedded with all real estate data from an MLS directly.
Marshal
Consulting, financial advisors, and business sites will look smart and trendy when built with the help of this theme. It is suited for building online projects for small to large sized businesses. The template features touch-friendly navigation elements. All content of the site is intended to scale up and down to the screens of all sizes. The theme includes lazy load effect, which will come in handy to content heavy web projects. Making use of a sticky navigation panel, the theme is optimized to guide the users to any page they need with a single click. GPL license provides webmasters with complete freedom of the theme use and modification.
Roadway
The theme is intended for freight companies that look for a ready-made solution to present their services to the online audience professionally. Integrated with a drag-and-drop functionality, the theme can be handled by the users of all backgrounds. There is no need to have any deep coding skills to personalize the theme's layout. It includes a rich selection of pre-made design elements and layout options that can suit a variety of purposes. This is one more GPL-licensed WordPress theme on this list. It features Cherry Framework 5 at its core. WordPress Live Customizer is also included, as well as custom widgets and content modules.
CozyHouse
This is the last, but not the least responsive WPML-ready WordPress theme on this list. With its help, one can build impressive real estate sites targeting international customers. Similar to Bellaina theme, this pre-designed template is pre-loaded with Cherry Real Estate and Cherry Projects plugins. The theme includes the possibility to run advanced property search and see the search results localized on Google maps. IDX support will get your real estate project to the whole new level. A number of premium plugins and extensions are included in the pack for free.