20+ Best Premium WordPress Shortcodes Plugins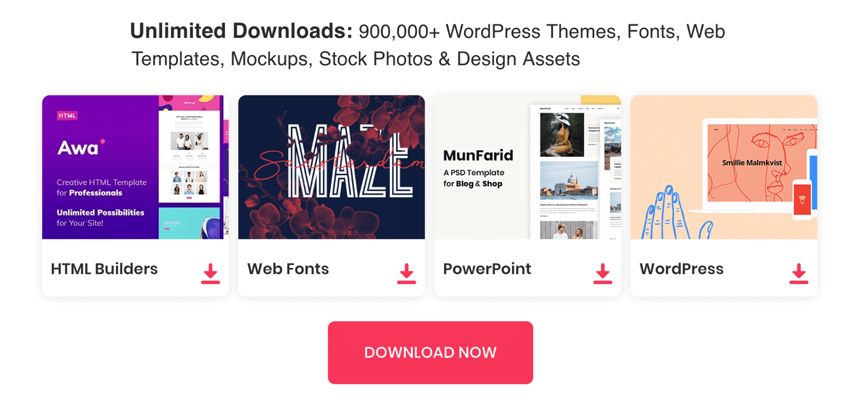 You are looking for a Wordpress Shortcodes Plugin or maybe you do not know PHP, CSS and Javascript and are not able to implement the cool feature you are missing. So in this post we have collected a list of the best Premium WordPress Shortcodes Plugins that make you easy way to add custom content to your site.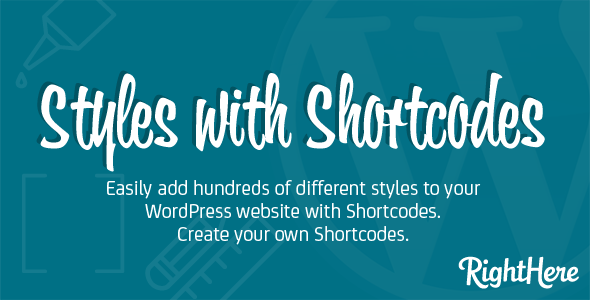 There are a lot of free and premium wordpress shortcodes plugins out there that are perfect for spicing up your site without the risk of having to re-do everything when you switch themes. To save your time from doing this, a better solution is to use a WordPress plugin.  Bellow we have listed some premium shortcode wordpress plugins. Enjoy!
Vision – WordPress Shortcodes Plugin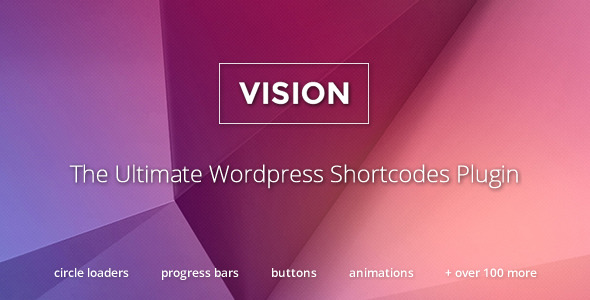 Vision – WordPress Shortcodes Plugin
Supreme Shortcodes | WordPress Plugin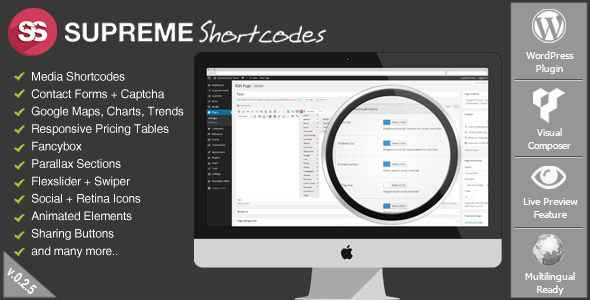 This plugin adds 100+ extra functionalities to your website. You can choose from static elements such as: Boxes, Responsive rows and columns, Lines and dividers to animated elements such as: 3D Buttons, Modals and Popovers or Toggles and Tabs. Pretty much anything needed for todays modern web presentation.
Canto Shortcodes – Premium shortcodes plugin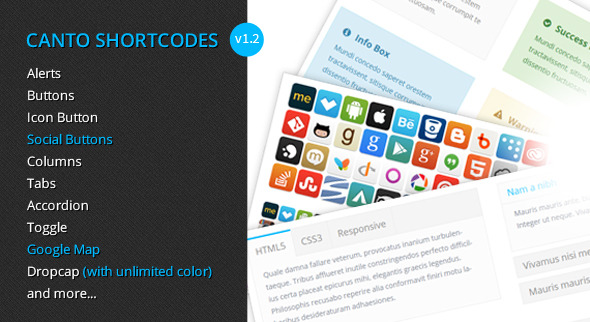 Canto Shortcodes is a WordPress Premium shortcodes plugin. You can add shortcode with visually.
Intense – Shortcodes and Site Builder for WordPress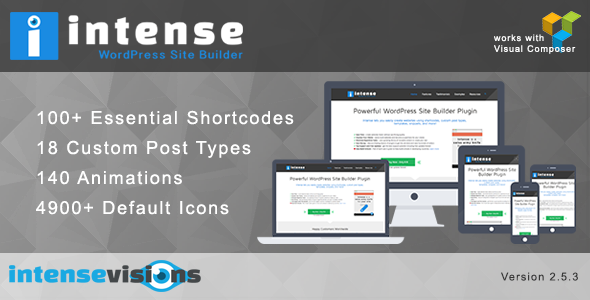 Intense is built on Twitter Bootstrap. It includes parallax content sections with images. Many image hover effect options with Adipoli and Effeckts CSS. Filter blog, and 15 other custom post types with transition effects using MixItUp.
Widget Shortcode – Insert Widgets To Pages Easily
Widget Shortcode is a WordPress plugin which helps you turn any widget into a shortcode and insert it into the post/page content in seconds. The Widget Shortcode plugin is easy to install and use. It takes you only 1 minute to get everything ready.
All-In-One Shortcodes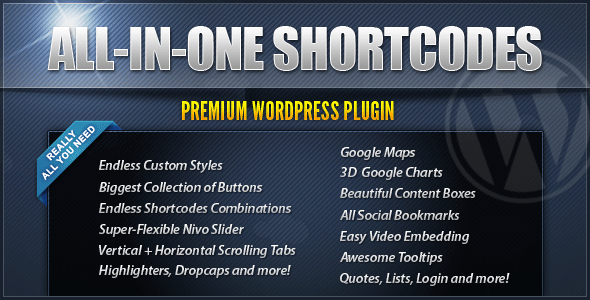 WordPress All-In-One Shortcodes plugin allows you to add endless amount of easy-to-use shortcodes combinations of to ANY WordPress theme and customize the appearance of your content in seconds. Almost each shortcode comes loaded with practically unlimited colors, size and icon combinations.
bbPress shortcodes for Visual Composer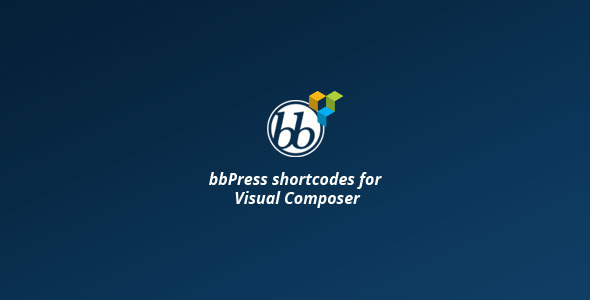 Shortcodelic – WordPress Plugin Bundle

Shortcodelic actually is a plugins bundle, because puts in the same plugin lots of features that serve to create a cutting edge theme, with slideshows (the sliders support videos, also as background, and can adapt themselves to their parent element, so can be fullscreen too), tabs, accordions, comparative tables, advanced Google maps, progress bars, font icons etc.
Styles with Shortcodes for WordPress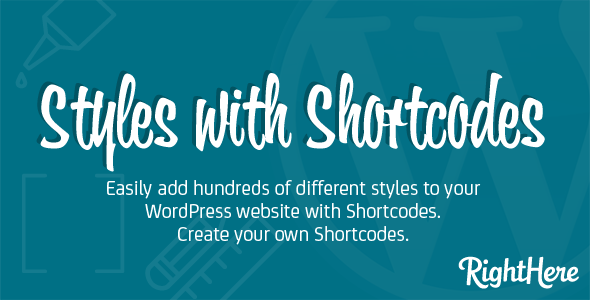 Styles with Shortcodes is the solution for this problem. This plugin lets you customize content faster and easier than ever before by using Shortcodes. Choose from 100 built in Shortcodes like; jQuery Accordion, Tabs and Toogle, Tooltips, Column Shortcodes, Gallery and Image Shortcodes, Button Styles, Alert Box Styles, Pullquotes, Blockquotes, Twitter buttons, Retweet button, Facebook Like, Follow me on Twitter buttons, Linkedin, Google +1, Flattr  and many more!
Orbisius Broken Shortcode Checker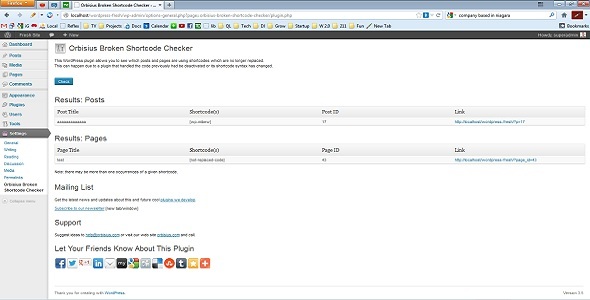 This WordPress plugin allows you to see which posts and pages are using shortcodes that are no longer replaced. This can happen due to a plugin that handled the code previously had been deactivated or its shortcode syntax has changed.
Shortcode Magic for WordPress Plugin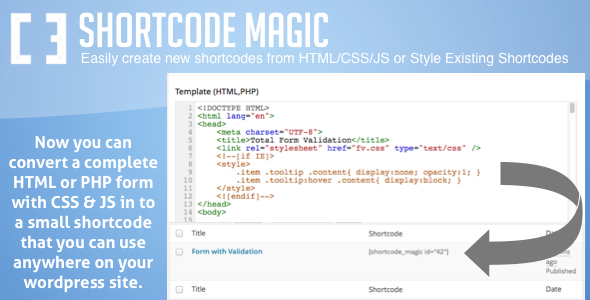 Shortcode Magic is a very unique and powerful "Shortcode Builder". You can easily create shortcodes from any HTML/CSS/JS code. You can also style and configure existing shortocdes. All Shortcodes are dynamically generated and you can easily add them to post and pages and there is also a widget available for you to easily add them to widget area.
Easy Shortcode Manager for WordPress

Do you wish to manage blocks of content throughout your WordPress blog? And do you want to keep it in one place? Shortcode manager is for you. Simply maintain all the shortcodes and just paste it within blog post/page or use WordPress function to render.
Shortcodes Organizer Plugin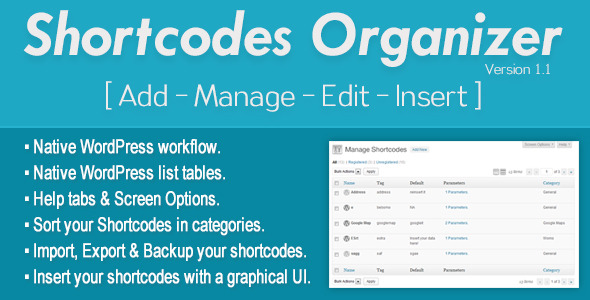 Shortcodes Organizer is here to help you organize your shortcodes. Simply you add your shortcodes in one of the plugin's pages, then you can insert any of them using a graphical UI when you create or edit a page or a post. You can edit, manage or delete your shortcodes if you need that. Also you can Import and Export your shortcodes in a JSON format.
GT ShortCodes Plugin

GT ShortCodes is a premium WordPress plugin that boosts your WordPress site/theme with simple, clean, flat & awesome looking user interface elements in the form of simple shortcodes. Creating short codes is so easy with the help of short code editor dialog boxes or the so called shortcodes generator.
B5 Shortcodes Plugin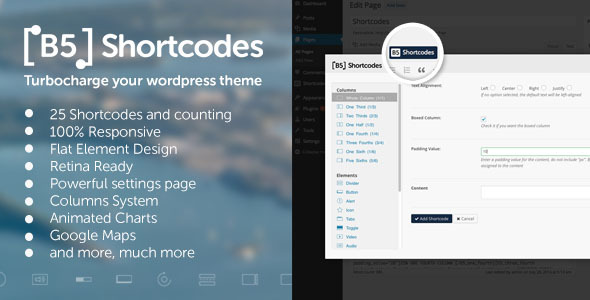 B5 Shortcodes is a premium WordPress plugin that turbocharges your WordPress site or theme with a powerful shortcodes for easily compose the graphic elements of your website. By using the short code generator, this tool adds more than 100 extra functionalities to your theme, and speed up your work time.
Responsive Grid Shortcodes for WordPress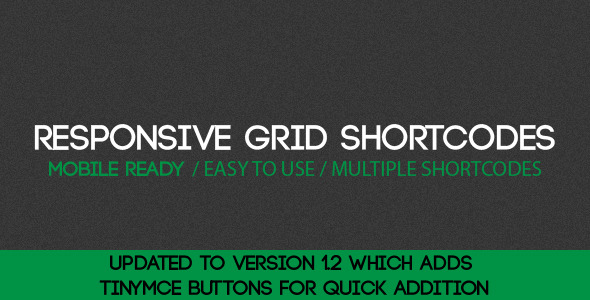 This plugin provides a shortcode for you to implement a grid system layout without coding the grid in WordPress. The plugin adds the necessary markup and CSS to make the responsive grid in any page or post on your site.
WordPress Meet the Team Shortcode Plugin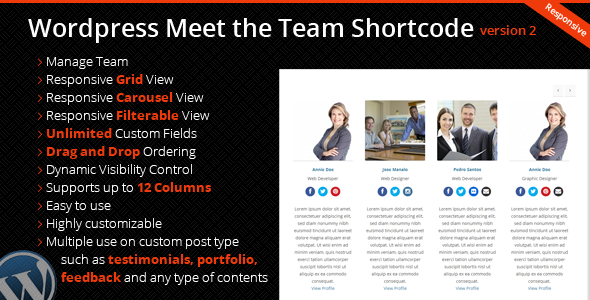 With this plugin it is possible to create, organize and customize your team page easily. This plugin uses custom post type to manage your members and powered by shortcodes to show your team members beautifully on the frontend.
Social Gallery Shortcodes WordPress Plugin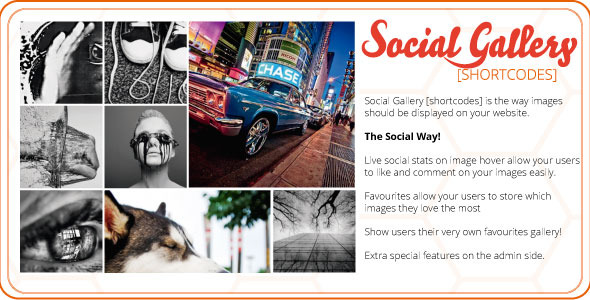 Social Gallery [shortcodes] is the latest plugin available from Epic Plugins. It has been written to be a hand in hand fit with the Social Gallery Photo Viewer and the Social Gallery add-ons.
Web Font Social Icons Widget & Shortcode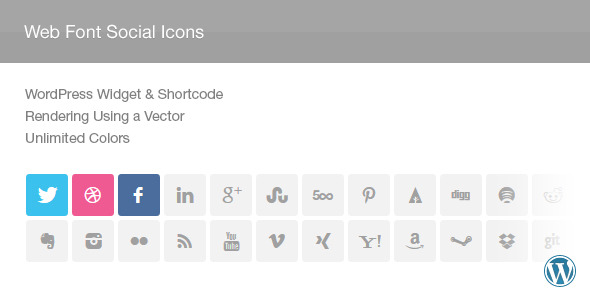 Web Font Social Icons WP is a simple widget and shortcode plugin for WordPress. It allows you to easily change colors of all icons to adjust them to your current theme. You can change colors per widget and choose one color set for all icons added by shortcode.
Woocommerce shortcodes for Visual Composer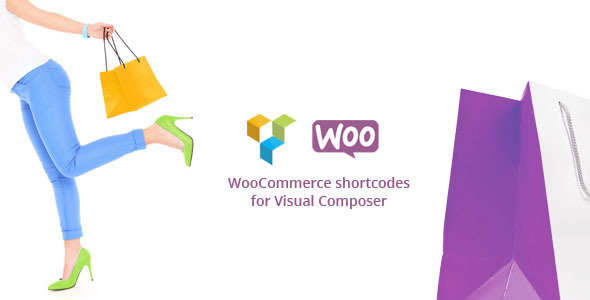 Woocommerce shortcodes for Visual Composer is not compatible with the new visual composer as this finctionality is already included, however if you are still using an older (4.3.5 or lower) version of Visual Composer you can still use our plugin.