20+ Best WordPress Mobile Menu Plugins for 2015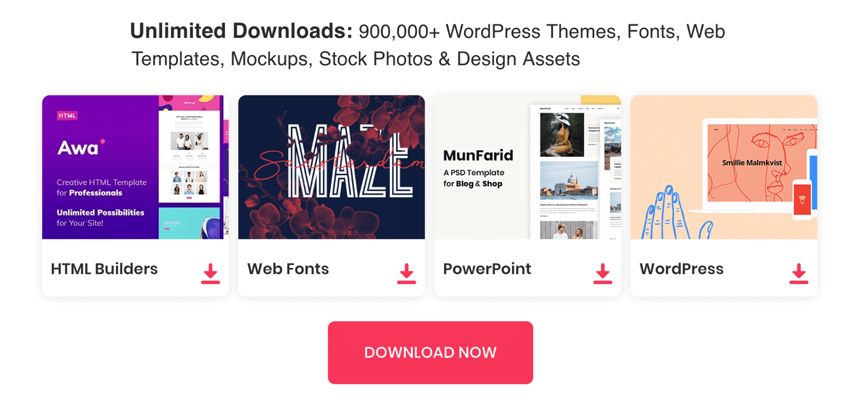 A WordPress Mobile Menu Plugin allows you to have a specific Responsive mobile Header menu or mobile Footer menu Bars. If you want to build a Mobile menu by yourself in WordPress, so this article is for you.Today, I have gathered 20 Best and top WordPress Mobile Menu Plugins 2015 for you to better navigation. Take your time going through these plugins.
Mobi – Better WordPress Mobile Navigation Menu
Touchy is extremely customizable, allowing you to color it how it however you see fit (please find more details on that below). With literally just a few clicks, you can also optionally and individually hide the Back, Call and/or Email buttons.
TapTap – A Super Customizable WordPress Mobile Menu
TapTap is a Super Customizable WordPress Mobile Menu. With TapTap, we set out to create an easy-to-customize mobile-first WordPress menu plugin that would be versatile enough to be used on literally any site..
Tactile – WordPress Mobile Menu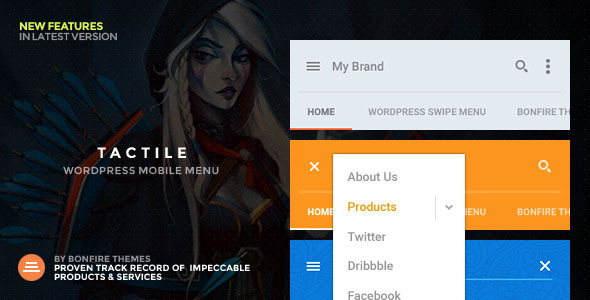 Tactile is a WordPress menu and header solution aimed at smartphones, created with Google's material design principles in mind. The design of the header is extremely clean, it has subtle and thoughtful animations while offering numerous customization possibilities, which in turn make Tactile suitable for any site.
Touchy: A WordPress mobile menu plugin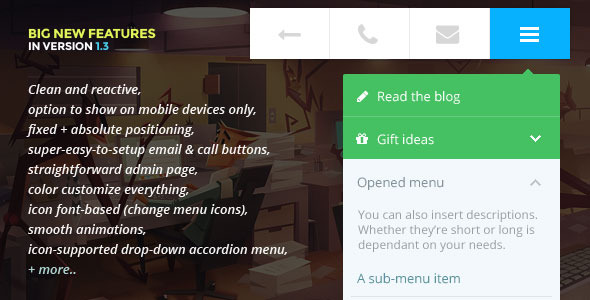 Touchy is extremely customizable, allowing you to color it how it however you see fit (please find more details on that below). With literally just a few clicks, you can also optionally and individually hide the Back, Call and/or Email buttons.
UberMenu – WordPress Mega Menu Plugin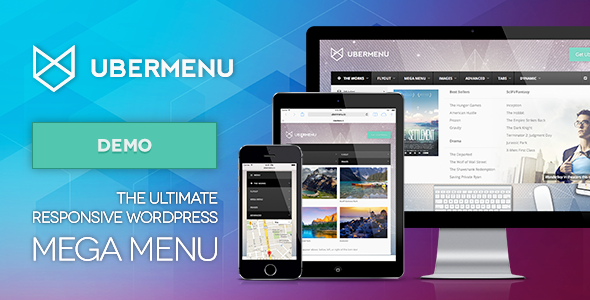 UberMenu is a user-friendly, highly customizable, responsive Mega Menu WordPress plugin. It works out of the box with the WordPress 3 Menu System, making it simple to get started but powerful enough to create highly customized and creative mega menu configurations.
MOBILE.NAV – Responsive menu plugin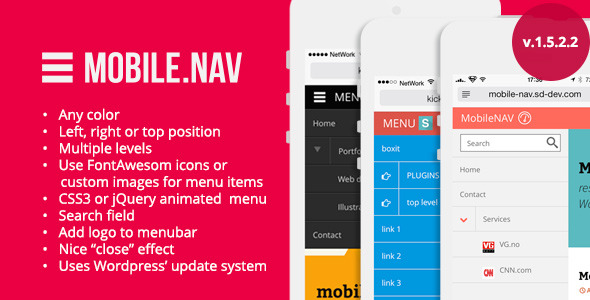 Superfly – Responsive WordPress Menu Plugin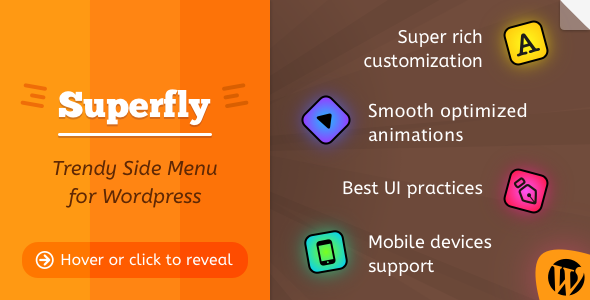 Superfly is a responsive WordPress menu plugin that generates trendy pushing/sliding out/static navigation for your site. Superfly makes navigation much easier and more unobtrusive both on desktops and mobiles. Concept of off-canvas vertical menu that proved itself on mobiles now shines on desktops too! Mouseover interface removes necessity of extra click and reveals menu with easy move and beautiful presentation. Under the hood, only industry's best practices are used for animations and smooth performance.
MeanMenu – Responsive Mobile Menu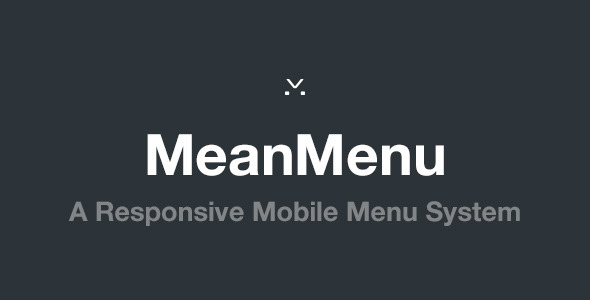 MeanMenu is a responsive menu plugin for WordPress which will help you automatically make your menu mobile friendly.
Mobile Smart Pro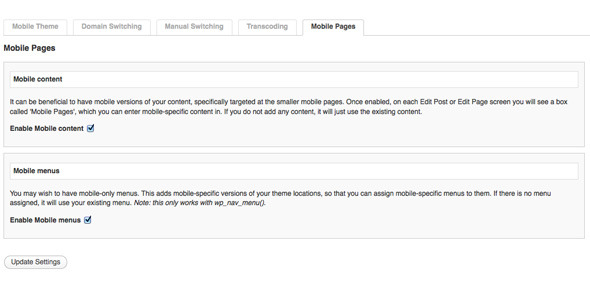 Mobile Smart Pro – the top theme switching mobile plugin that allows you to manage your mobile-specific content and URLs.
UberMenu – Sticky Menu Extension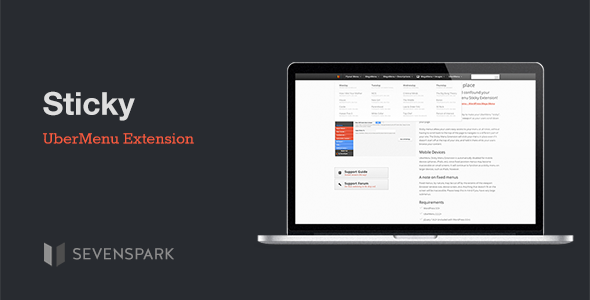 UberMenu Sticky Extension adds the ability to make your UberMenu "sticky", meaning it'll stick to the same spot in the viewport as your users scroll down your page.Sticky menus allow your users easy access to your menu at all times, without having to scroll back to the top of the page to navigate to a different part of your site. The Sticky Menu Extension will stick your menu in place even if it doesn't start off at the top of your site, and hold it there while your users browse your content.
WP Sticky Menu Plugin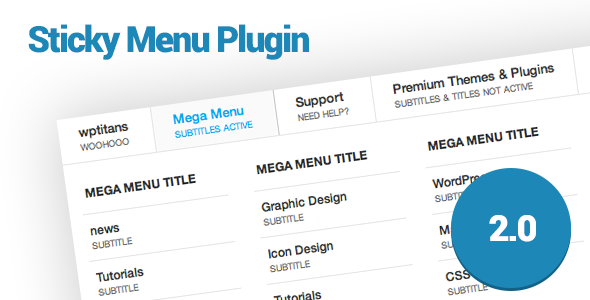 Sticky Menu Plugin is a easy to manage and very flexible sticky menu. Your able to use it on top of any theme as an extra menu to provide extra content for your visitors or customers.
Suppa – Multi-Purpose WordPress Mega Menu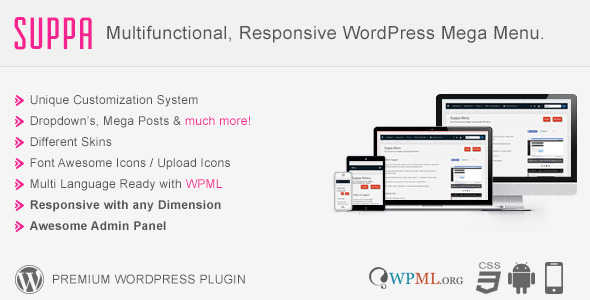 Suppa is an excellent Responsive, Customizable, Powerfull and User-Friendly WordPress Mega Menu
WordPress Menufication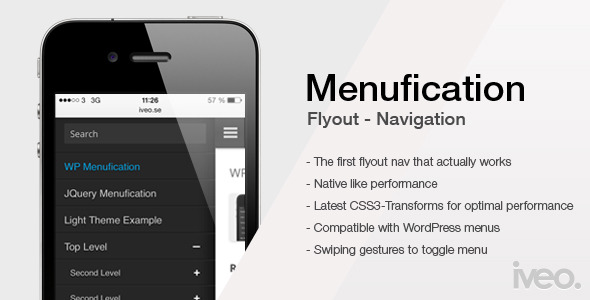 WordPress Menufication is a user-friendly, customizable WordPress-plugin to transform your WordPress 3 menus to a responsive fly-out menu in Facebook fashion.
Stimmy – Responsive Mobile Menu for WordPress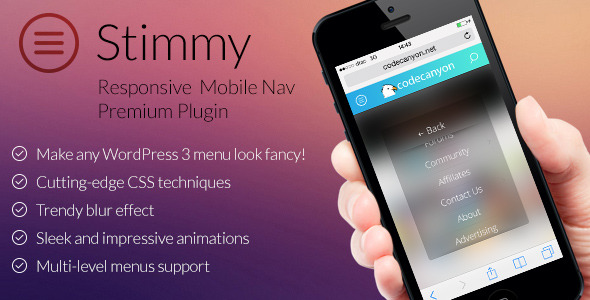 Stimmy is a premium WordPress plugin that generates a responsive mobile menu using your theme standard menu as source. Navigation is very important part of user experience and Stimmy makes it easier for small screens. It uses cutting-edge CSS3 techniques like blur effect for whole page (with fallbacks if blur is not supported) and various animations for menu. Works on iOS, Android, Blackberry and Windows Mobile if device browser supports required features, if not it's just not generated.
Datmenu – Responsive Menu Plugin for WordPress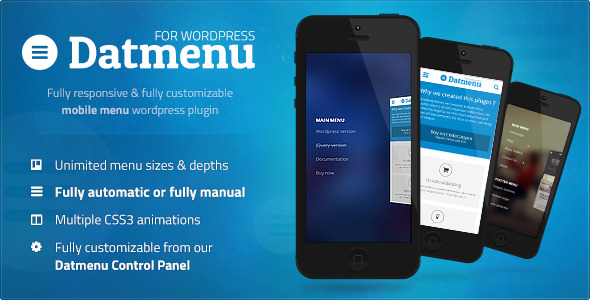 DatMenu is a premium quality plugin for responsive navigation that is built with love and care by datcouch.com.
Responsive Expand Hamburger Menu WordPress Plugin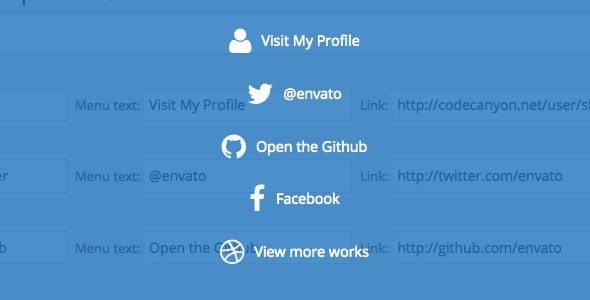 Help you to add a Responsive Expand Hamburger to your WordPress, you can choose the menu color, position, align and link etc in the backend.
Slick Sidebar Responsive WordPress Plugin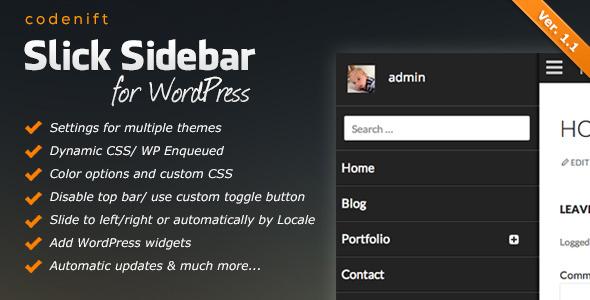 Add a responsive mobile sidebar with navigation into any WordPress theme. Settings are stored separately for each active theme. Dynamic CSS is used and is also enqueued along other scripts to prevent plugin conflicts. Developers can use the available hooks for theme integration.
Mobilize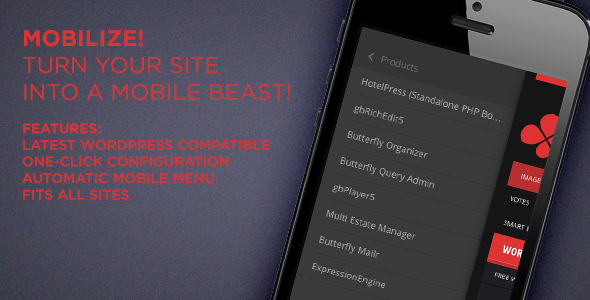 The Mobilize plugin uses CSS3 only to generate a mobile menu from an existing WordPress menu and displays it for resolutions lower than 720px width (customizable). The menu is assigned via Appearance -> Menus section and can be a new menu or an existing one (usually a duplicate of the main/primary menu). Mobilize menu accepts an unlimited number of menu levels, although not more than 3 levels are recommended. The menu slides in from the left and it is called by the top link.
Ultimate Flyout Responsive Menu WordPress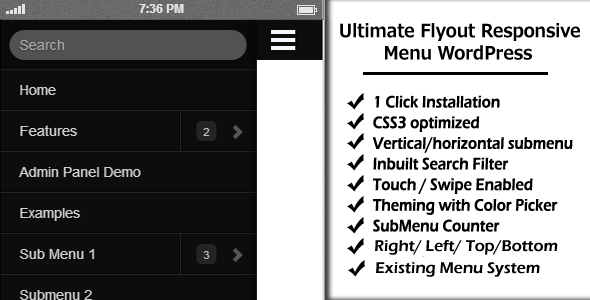 Turn any of your existing menu into amazing fly-out responsive menu with a click or create new flyout menu. Simpy works on any WordPress version and themes.
Flexi Menu WordPress Plugin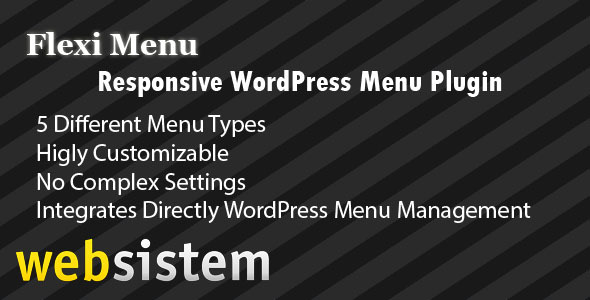 jElevator Plugin for WordPress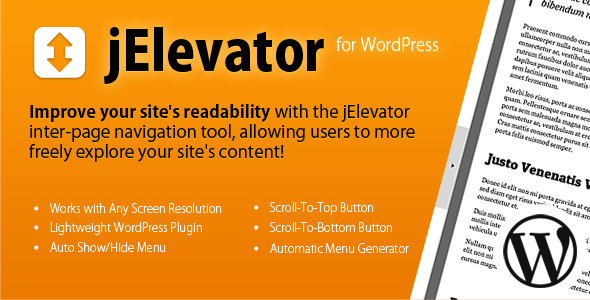 jElevator is a WordPress plugin that allows webmasters to enhance the navigation of their blog, news, and other content-rich websites. Providing users with scroll-to-top, scroll-to-bottom, and sections menu functionality, jElevator will increase the usability of any page it is added to. This plugin is a perfect fit for pages that contain lengthy content, such as a news/blog post, detailed documentation, or a robust informational page. jElevator will allow users to jump to the information they're seeking, check the title or date of a news article, or post a comment at the bottom of the page, all without losing their place or having to tediously scroll up and down in search for specific content.
Kodda – Responsive WordPress Mega Menu
Kodda is a responsive , modern , clean & highly customizable WP menu. You can style almost everything from the settings page.
jQuery Drilldown Menu for WordPress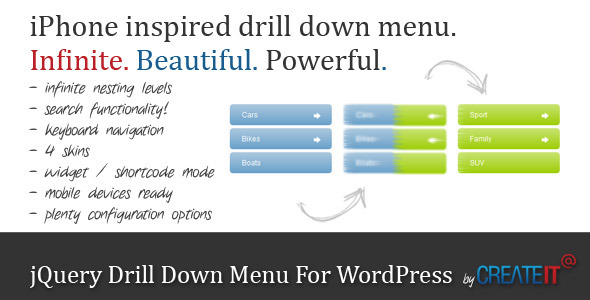 jQuery Drilldown Menu for WordPress