Top 9 WordPress Coupon Themes 2015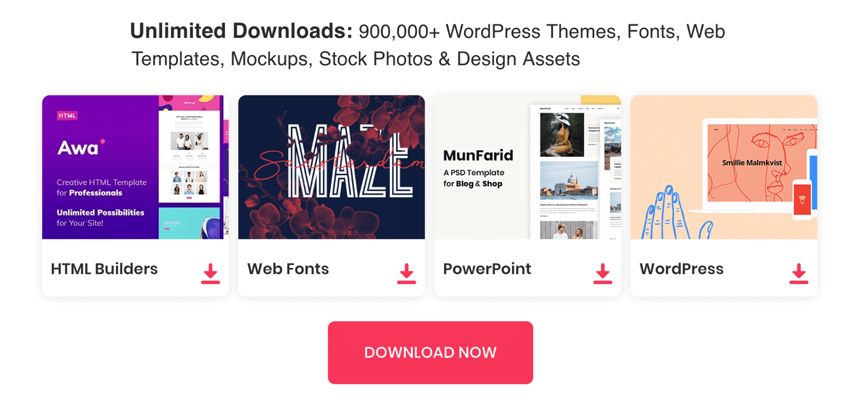 List of the best WordPress coupon themes and plugins to help create your own coupon and promo codes website like RetailMeNot and Coupons.com.
Coupon websites are big business with their ability to earn passive income without the large overheads and inventory of a traditional ecommerce business.
You might like this:
CouponXL – Coupons, Deals & Discounts WP Theme
CouponXL is the most complete deals, discounts and coupons wordpress theme. It is specialized for selling deals, discounts and coupons online. Also it is optimized and perfect for affiliates websites. Affiliate or discount, coupon or deal websites no difference, they will work perfect with CouponXL wordpress theme for coupons, discounts and deals.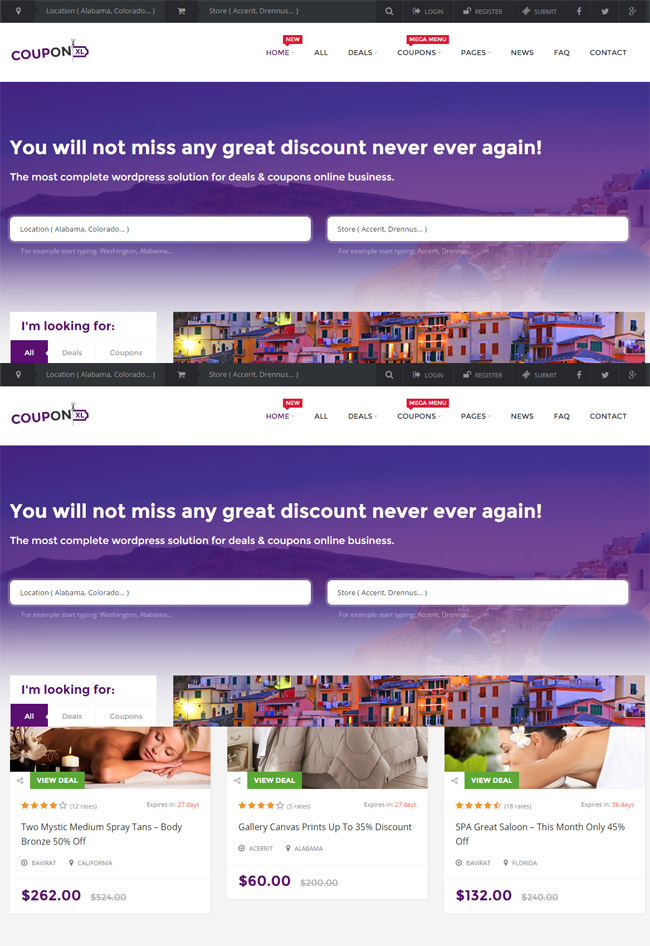 KUPON – Daily Deals & Coupons  Marketplace Theme
KUPON is a WordPress theme to create a website for daily deals marketplace. KUPON is a clean responsive theme with material design elements. KUPON Daily Deals Template can be used for single seller. Theme have integration with WooCommerce PDF Vouchers – WordPress Plugin. If you buy this plugin and install it with this theme you will have PDF voucher generation and option to use QRcode/Barcode in it. Without this plugin theme support only text version of vouchers which delivered via order completion page, email and "My Account" page. In both cases vendor can add new deals and redeem vouchers via his front-end dashboard..
Couponer – Coupons & Discounts WP Theme
Couponer WP is a Coupons & Discounts premium wordpress theme. Perfect for coupons and discounts websites or business. It's highly customisable with unlimited color options (from typo colors to boxes and overall backgrounds). It is based on Bootstrap v3.1.1 and latest WP version, beside that it is retina ready and fully responsive.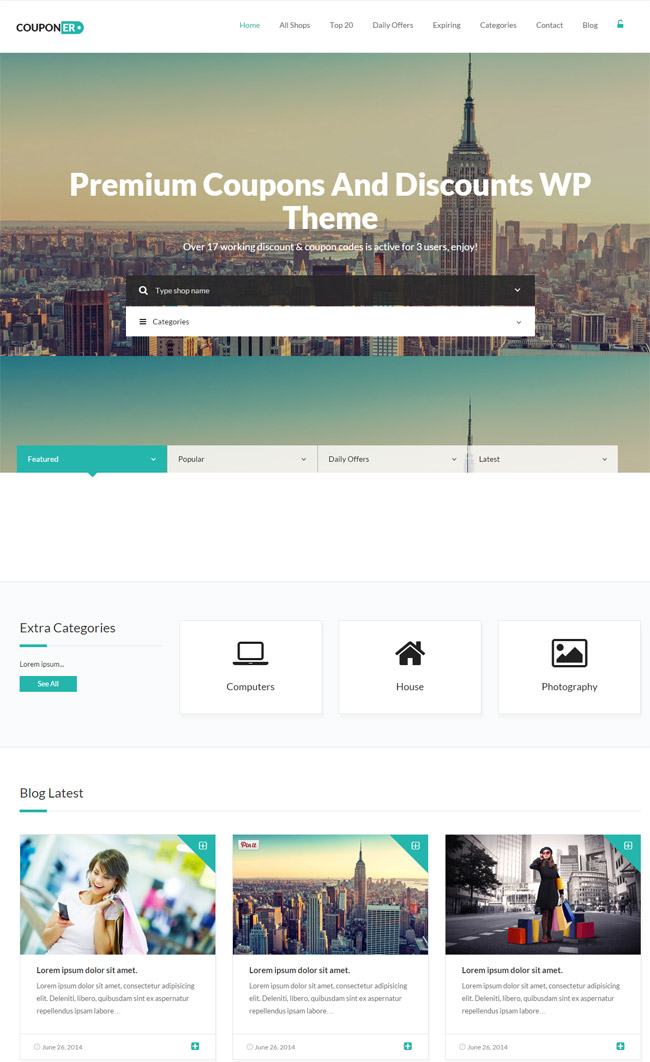 Comre – Coupon Codes & Affiliates WordPress Theme
Comre is a WordPress theme to create a website for coupons and promotion codes. Comre comes with a shop to offer premium copouns to buy online. The shop is built with Woocommerce the popular and flexible plugin in eCommerce. Comre is a clean responsive wordpress theme comes with two homepage layouts.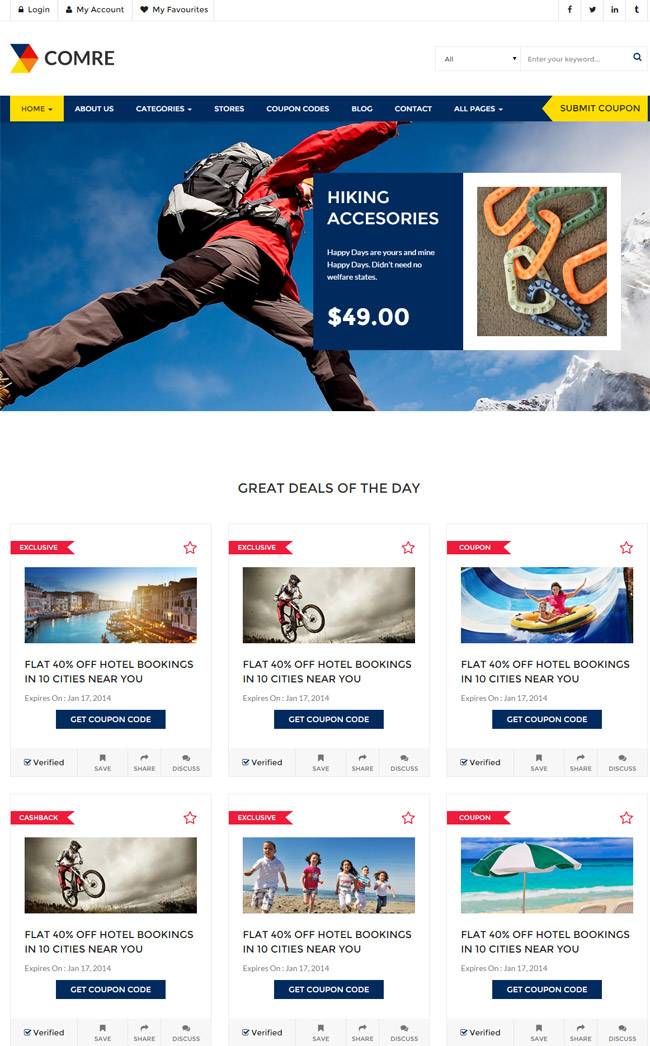 Couponize – Responsive Coupons and Promo Theme
Couponize is a responsive WordPress template which allows you to store coupons, promo codes and discounts from different brands and companies. Couponize is what you are looking for if you're looking to release a coupons and discounts website and want to be unique among the competition.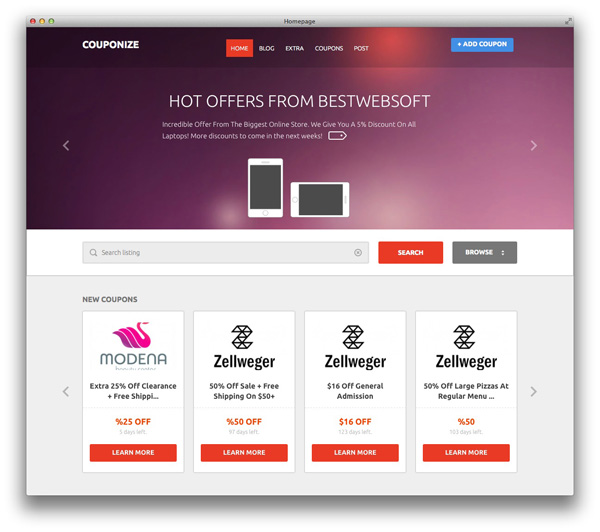 Clipper
Couponize is a powerful WordPress coupon theme. Easy to setup & monetize your website.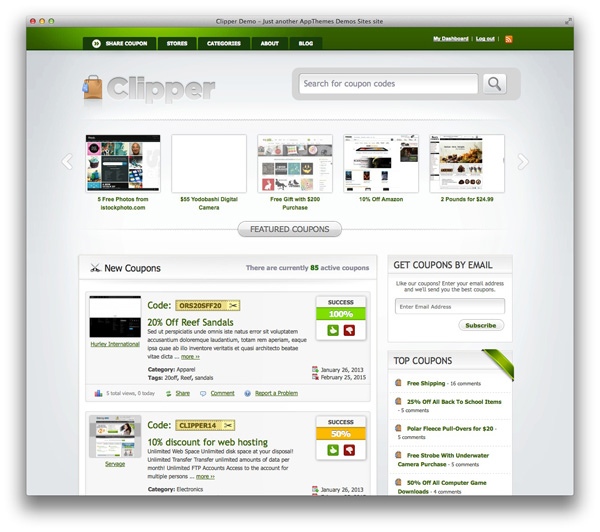 Deals
The Deals WordPress Coupon Theme turns WordPress into a powerful coupon site helping you earn affiliate commission through coupon codes, vouchers, printable coupons and promotions.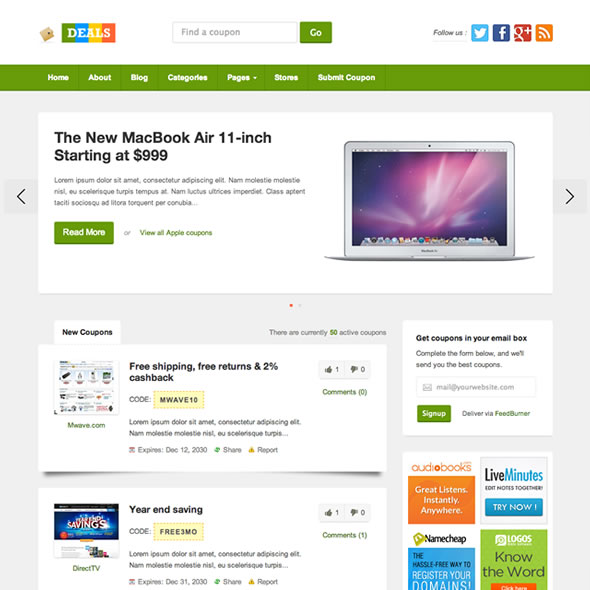 Koupon
Koupon is absolutely a unique responsive premium clipper child theme, clean and intuitive design with revolution slider built-in and tons of features & options.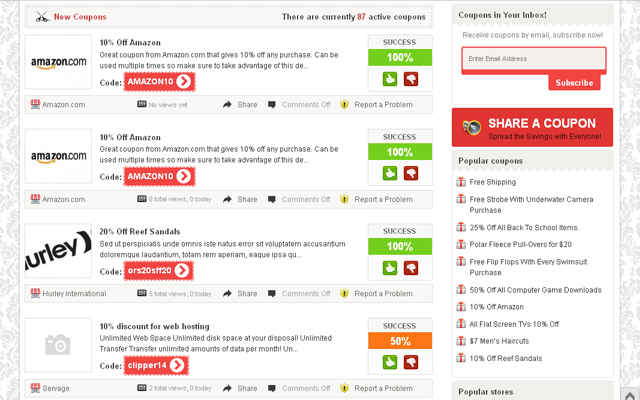 Responsive coupon theme for WordPress
Affiliate and printable coupon codes websites in minutes with our responsive coupon theme for WordPress