Top 15 Templates For Elementor – A Rudimentary Tool To Fix Poor Design With Ease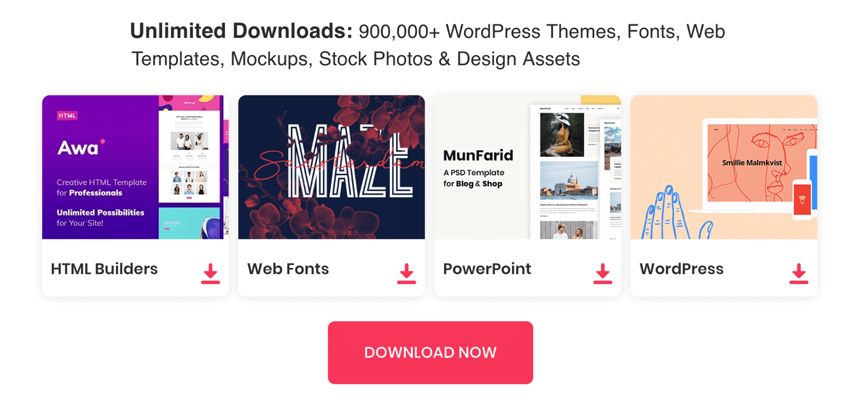 Life is fleeting. And this tendency is particularly reflected in a web design niche. No sooner did you achieve a new skill or technique that you had to learn something new. You can say, it is a very natural part of a web designers' life, but what about the ordinary mortals that have no coding knowledge or any time to learn it? Luckily, a modern life brings us not just a pain but also some innovative solutions, one of which is a drag-and-drop website functionality.
Drag-and-drop builders, such as WPBakery or Elementor Page builder, is a magic wand of a today's website creation, which allows you to create a unique layout look moving your content around the page with a mouse click. You can find dozens of add-ons that come compatible with Elementor page builder, so you are capable to expand the range of the website capabilities without touching a single line of code. Another great news is that one of most popular ready-made templates providers has launched an Elementor Marketplace, which includes not only templates for Elementor but also vast of plugins aimed to enlarge your website functionality on a codeless basis.
In this article, you will discover the best-laid themes, templates, and plugins for Elementor Page Builder.
Elementor WordPress templates is a mix of the respectable Content Management System and a state-of-the-art drag-and-drop facilities
24.Storycle – Multipurpose News Portal Elementor WordPress Theme
Meet 24.Storycle WordPress theme with a simple, modern, visually appealing template perfectly appropriate to build an online news portal. Get a bunch of outstanding demos in one single click, each of which distinguished by the high customization flexibility, as this template comes equipped with a drag-and-drop builder. Moreover, you will get The Text Ticker from JetBlog, which allows you to demonstrate posts in the format of the news ticker. Get 24.Storycle now and build an extremely popular portal with ease.
JohnnyGo – Multipurpose Home Services WordPress Theme
JohnnyGo is a colorful, powerful, technically-polished theme. It is a 100% responsive and SEO-friendly solution for all kinds of home service websites. Either you are plumper, handyman, or gardener you will be able to showcase your skills in the most flattering light. Each of its demos comes full of amazing UI elements, which are super-useful in terms of the online promotion. With WooCommerce package you can add your goods and sell services online. This template is a real jack-of-all-trades of the WordPress World.
Projexon – Bright Construction Company WordPress Theme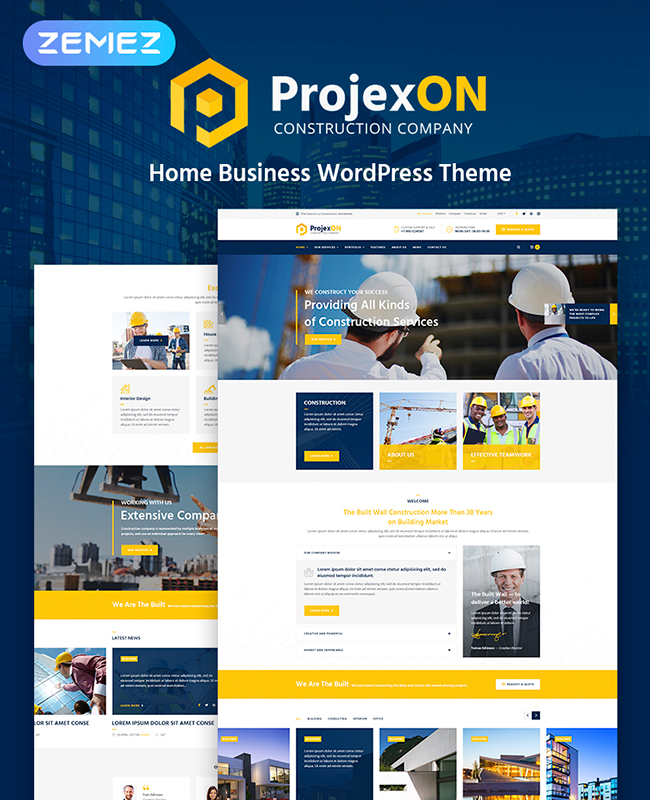 Сonstruction of housing is a serious deal which has no room for jokes and recklessness. Each decision requires mature reflection and some decent pre-measuring. As a design of a ready-made template. Projexon has an easy-to-manage design and neat structure of every page you get. Its fully-responsive design adjusts precisely for smaller screens, as good as for bigger once. Using drag-n-drop page builder and WordPress Live Customizer you can construct a highly impressive design in a real-time mode, using no coding skills.
FrameMe – Photography Studio WordPress Theme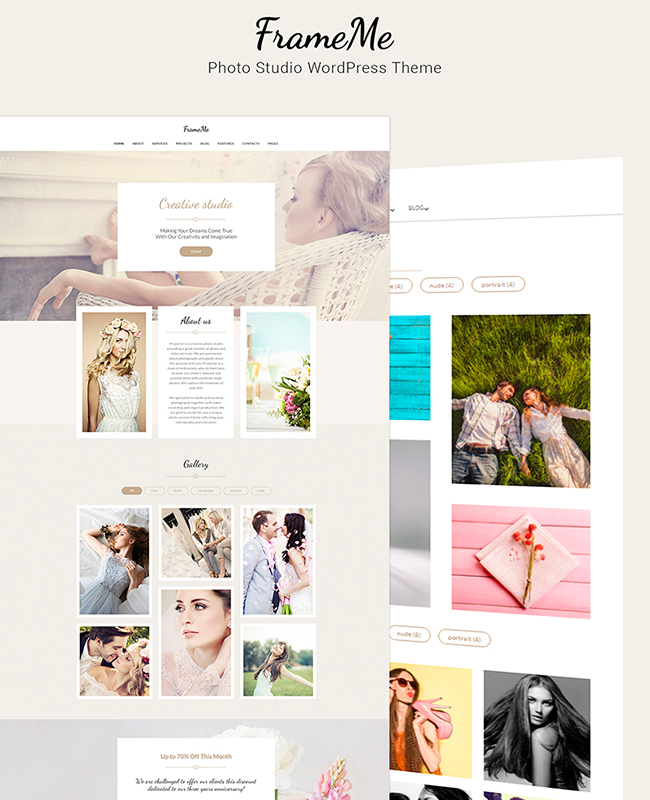 Sweet and tender design of FrameMe is perfectly suited to represent photographers studio, a freelance photographer, photographers blog, or a wedding studio. A graceful background of creme brulee color creates the atmosphere of a French confectionery, and the Parallax effect provides with a scrolling experience as smooth as the icing on the cake. Spice your design up with a pack of well-designed content modules. With this template, you can organize a magnificent gallery of your photographer's work or fun a fancy search engine optimized blog.
Forceair – Air Conditioner Services WordPress Theme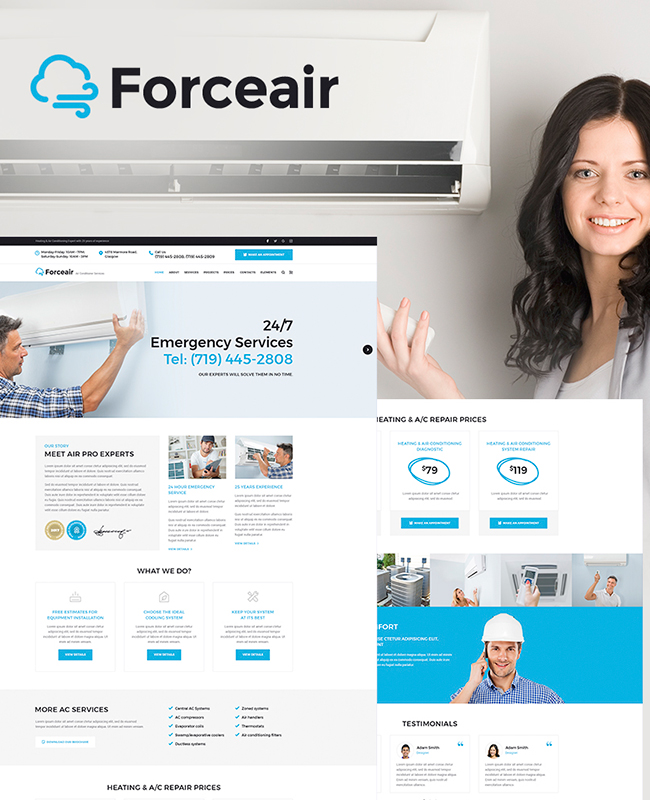 An exhausting search of a superior WordPress theme for your air conditioner service makes your brain burn with a hellfire? Cool it down with a Forceair template cause this one created to cover all the niche representatives requirements. It has an impressive range of possibilities provided by the pack of powerful user interface elements aimed to boost the performance of your business. You can master your projects, introduce your team members, arrange appointments, and sell your services using this brilliant ready-made template.
JET Elementor templates is a wild kaleidoscope of plugins that will boost your website productivity at once
Vallees – Spa Salon Jet Elementor Template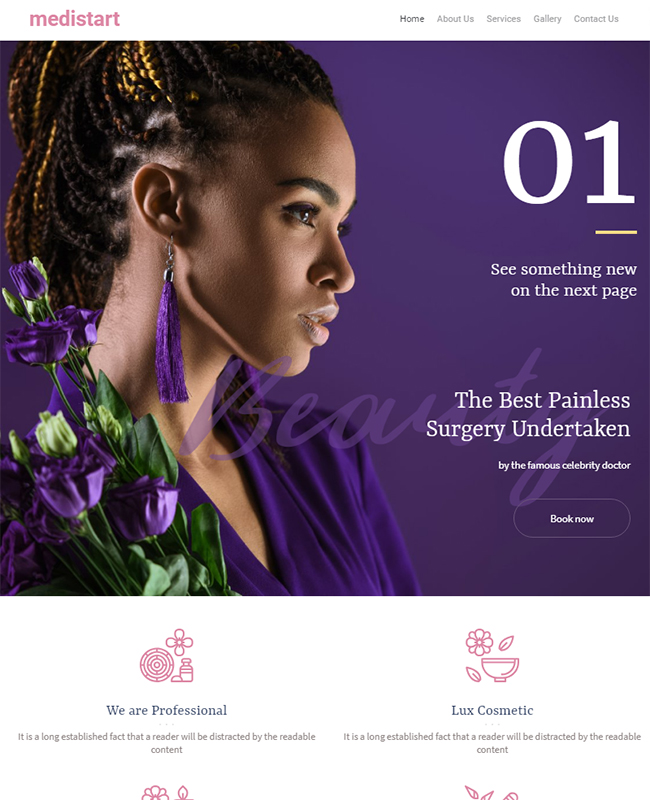 Even the ones not familiar to a web design sector will highly appreciate beauty and functionality of Vallees template. A package of this theme includes a bunch of elegant pages on different topics which you can adjust using Elementor and enhance its range of options with fabulous Jet Plugins. Web design creation requires a minimum of your time and no coding skills at all since you can easily drag template's elements around the page and apply all changes in seconds.
Champio – Crossfit Studio Jet Elementor Template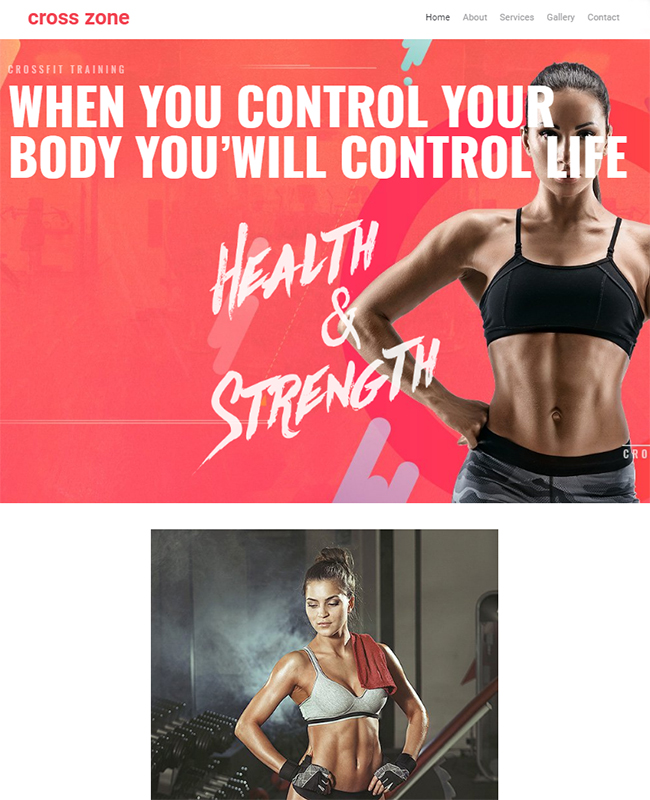 Cheer up with Champio – a modern, splashy, creative WordPress theme for a Crossfit studio. It has lots of amazing plugins and carefully designed pages, which you can import and customize in one click. This attractive template provides your customers with a high-level engagement and ensures a cutting-edge performance. You can tell visitors your story, impress them with a gallery, and showcase your offers and services. Pick Champio WordPress theme gain more followers and boost your website conversion level.
Hottrip – Travel Agency Jet Elementor Template
Here is another splendid housing for Jet Elementor capacities. Hottrip theme has a slender design which will become your best tool to promote a travel agency and tourist services providing company. This template comes flexible and easy-to-operate even for a complete web design rookie. You can create web elements, build different website sections, customize widgets, and edit your website on a drag-and-drop basis. Hottrip is a wise choice for those, who appreciate their time, money, and efforts.
Masterity – Creative Minimal Jet Elementor Template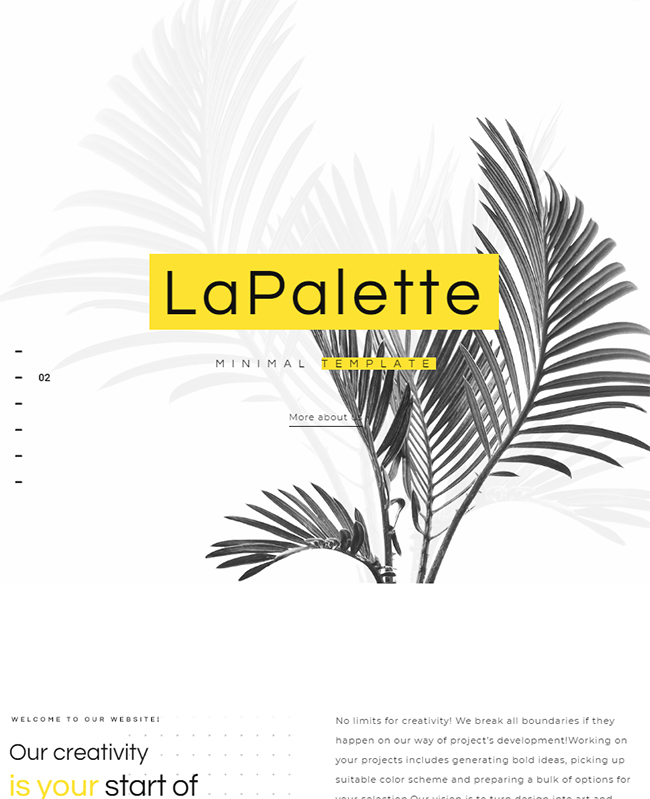 Are you lacking some space for creativity? With Masterity you don't have to deprive yourself anymore and can flawlessly express your personality. This template consists of a one landing page for the one topic, however, it doesn't bind your hands, as this template has a simple, clean, exclusive design appropriate for all types of activities. There is no need to explore ten-volume compendium of template documentation since Elementor and Jet Elements provide you with a piece of cake customization capabilities.
Shootex – Photographer Jet Elementor Template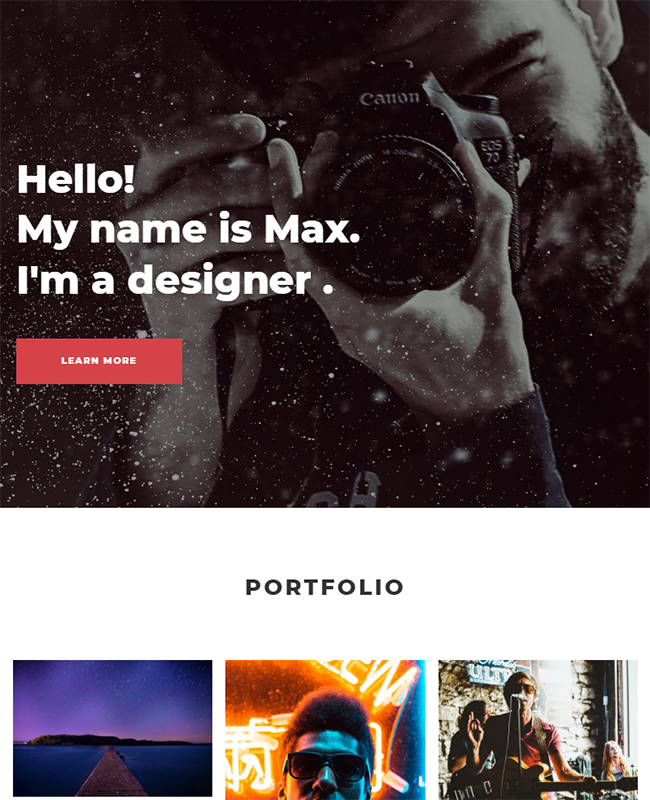 Grab Shootex template to demonstrate your photographer's talent and ensure you receive maximum utilization of the ready-made template. A mix of sleek, modish, classy design and simplicity of the drag-and-drop functionality has become a mind-blowing followers boosting machine. This template gives you an opportunity to represent your content in the most engaging, distinguished, and unique style. Import all the template components and install it in one click.
Jet Pro is an advanced version of the World's best page builder, intend to eliminate all the template customization problems
Graffis – Creative Mondrianism Pro Elementor Template
Stun your visitors with the allurement and uniqueness of Graffis template. This template comes easy-to-install and customize, has a bulk of opportunities concentrated in a single landing page. It doesn't matter if you are a photographer, painter, or designer since Graffis template is a multi-topic one. You will have no difficulties while pushing your content and boosting the audience's trust-level. Install this gorgeous template and enjoy the advantage of Elementor Page Builder.
Studiex – IT Cources Pro Elementor Template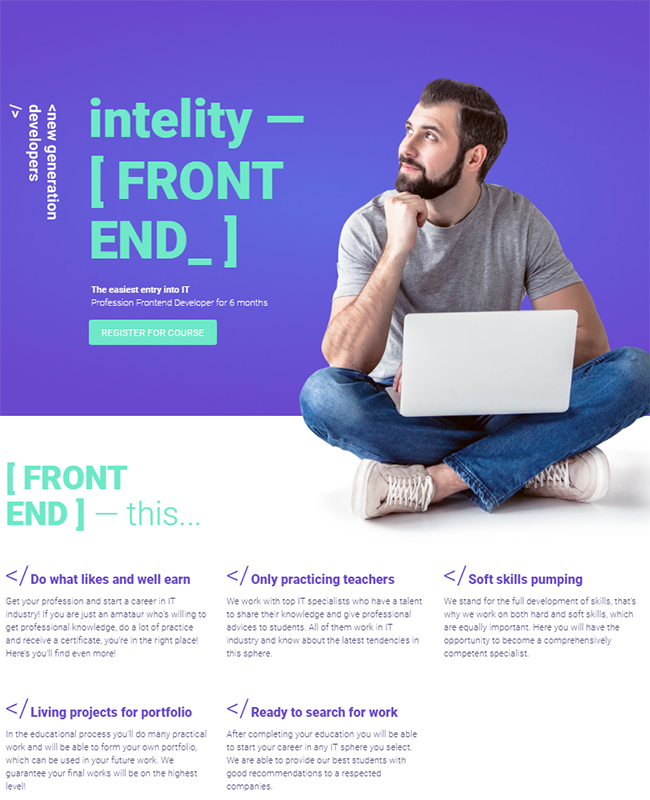 As they say, if you want the job done well, you do it yourself. Well, actually, with the Studiex template you can do the whole template design yourself. No need to worry about the coding and other boring web development stuff, as this landing page comes serviceable for templates that suit for Elementor Pro Version. This is the most advanced page builder that has become a favorite for tens of thousands of people around the World. Pick Studiex – join the party!
Novelistic – Writer Portfolio Pro Elementor Template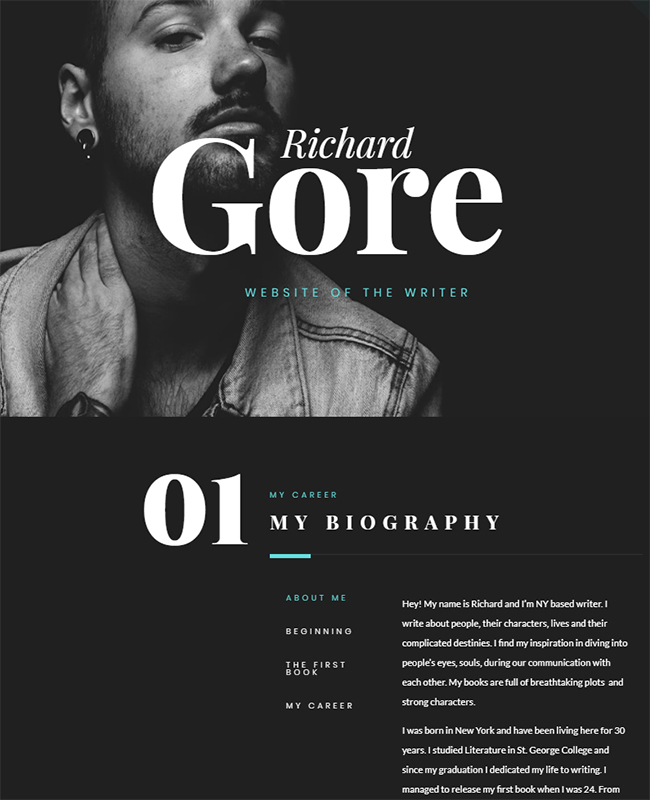 Are you craving for classic business decisions? A good old black and white design of Novelistic template will fascinate both fans of all modern and the old-school vibes loyalists. With an Elementor Pro, you have a great chance to clear identity, experiment with types of the content simply dragging it around the page. In such a way you will build an effective online existence for you or your brand. Whoever runs such website, its design will immediately become a hotly discussed piece of web development.
Marketz – Digital Agency Pro Elementor Template
Brilliant, dazzling, vibrant skin of Marketz template will help you to demonstrate your skills and services in the best light. This landing page has a design compatible with Elementor Pro Version, which makes it super-flexible and versatile. The beauty of having a one-page template is you need to make minimum efforts for making your website personalize. What is more, such types of websites often become everyone's favorite, as its exploring takes less more time than a multi-page one.
Imagix – Lite Portfolio Pro Elementor Template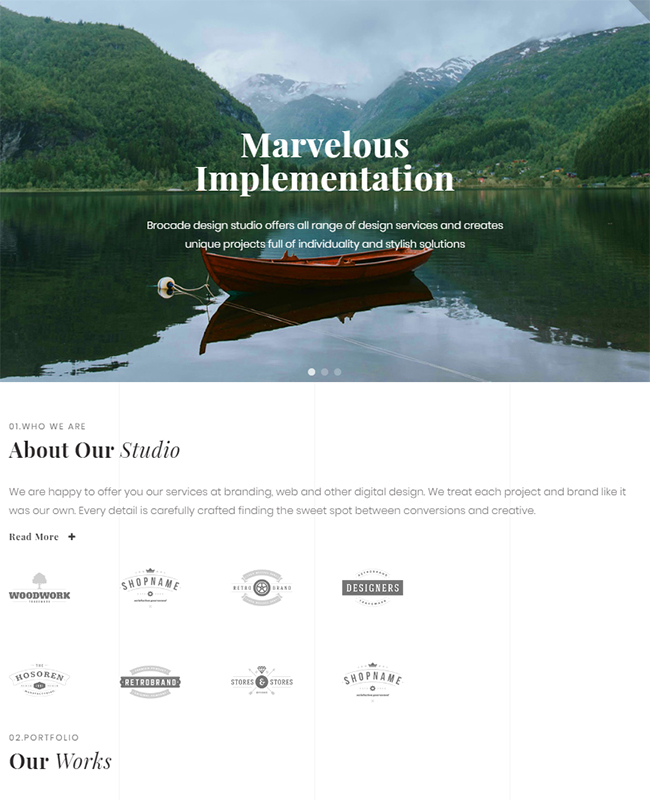 Do you want to create a unique and classy portfolio, but you have no coding skills to make it look professional? That is not a problem since a consonance with an Elementor Pro Version makes the adjustment process easy as a pie. You can easily organize various website sections, such as About, Our Works, Services, and many others. A JetElements pack make this template extensible and fills it with some marvelous features, wise use of which helps to enter the online community as an upscale and professional photographer.
With plugins for Elementor, you can build a website of any complexity and make the best out of your online presence
JetBlocks – Elementor Header & Footer Widgets WordPress Plugin
Do not underestimate the power of the first impression. When it comes to a website, Header is an area that meets visitors and gives and invites everyone to scroll your website down. Meet and greet your visitors with an impressive Header and polished Footer. With Elementor Header & Footer Widgets you can build an astonishingly forceful Header and Footer, stuffed with Hamburger Menu, login forms, WooCommerce cart, custom logo, registration forms, search and breadcrumbs options, and other elements able to convert visitors into buyers.
JetParallax – Addon for Elementor Page Builder WordPress Plugin
There is nothing better for your website then a Parallax effect. It is not just a visually appealing animation effect, but a gorgeous, neat, smoothly scrolled layer behavior, that will glamour each visitor of your website. Parallax layout is a perfect background for all types of content. Moreover, as a JetParallax is an Elementor addon, you can use this graceful effect as a background for sections. It comes easy-to-customize, so you can adjust triggers, speed, and custom positions for the multi-layered Parallax backgrounds.
JetTabs – Tabs and Accordions for Elementor Page Builder WordPress Plugin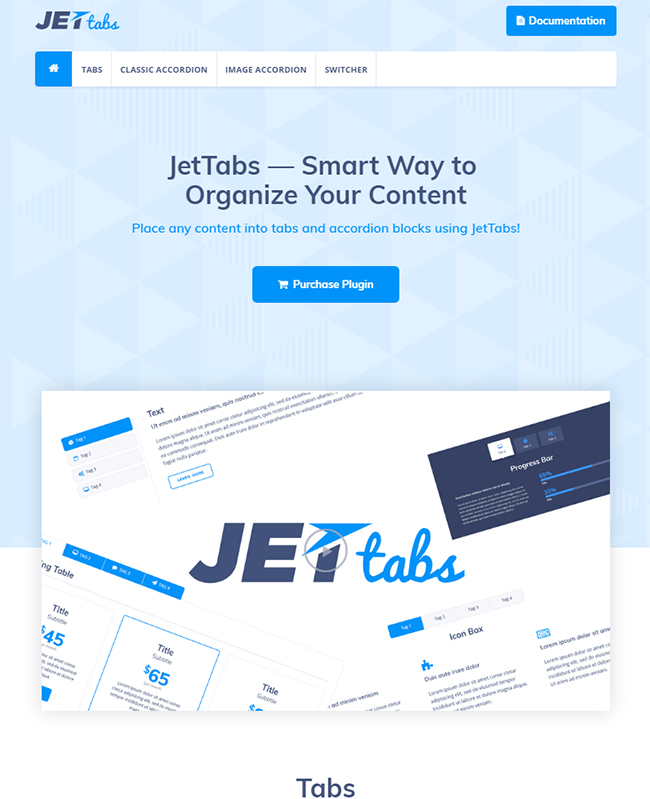 Do you know how difficult it is to add content to the page using a code? This process demands a great presence of skills and knowledge. In case you can not brag out such characteristics, a JetTabs Elementor addon becomes useful. It has a widget set, which you can use to organize your content in tabs, make the page look stylish with various types of Accordion, enhance functionality with spotless Switcher, choose vertical or horizontal layouts, etc. All widgets have a responsive layout and provide a breakthrough mobile performance.
JetReviews – Reviews Widget for Elementor Page Builder WordPress Plugin
People won't buy anything at least they make some decent product research before. That is why review websites take a huge portion of the Internet traffic today. However, you can use this whole review addiction to your benefit. Use a JetReviews widget to build an eye-catching showcase of ratings on your own website. It offers you a variety of options, such as shadow boxes, alignment options, flexible typography settings, vivid colors, and other elements that will help you to build trustworthy relations with your audience.
JetMenu – Mega Menu for Elementor Page Builder WordPress Plugin
You won't deny, the website menu is one of the key elements when it comes to online trading. That is why, you have no chance to sell a single product with a lagged, overburdened, complicated menu. With JetMenu you can build a mega-powerful menu using a precise Elementor builder. It comes highly-customizable, packed with a bunch of unique modules and exquisite badges, compatible with top themes from the most reputable developers and manufacturer. Build a menu that sells.