20+ Free Flat Hipster Icon Vector Designs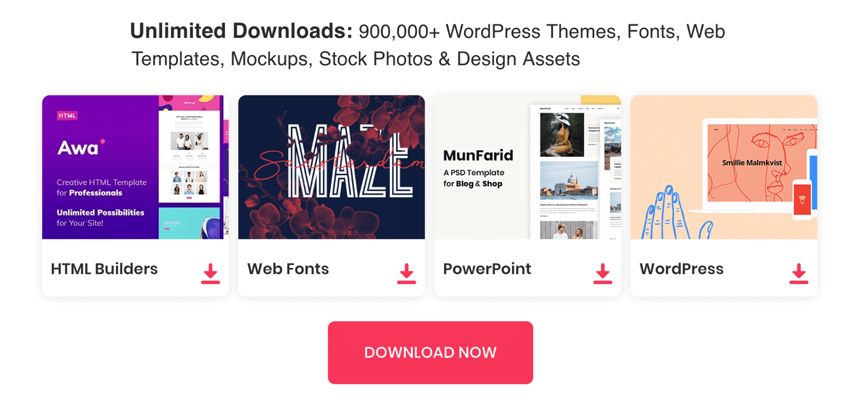 Hipster Icons are usually minimalist and simple, but Hipster Designs have a unique way of conveying their message.Here is a collection of 20+ Free Flat Hipster Icon Vector Designs which was designed for fun and showcase beautiful and interesting design skills.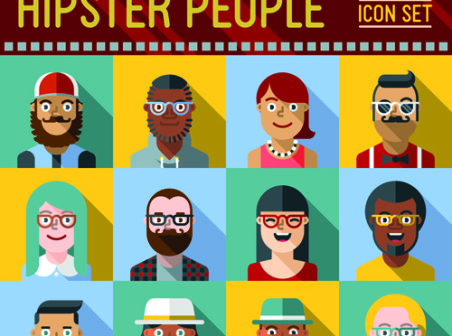 This collection of the best free hipster designs for designers. In this pack we included everything from Hipster Logos, Hipster Illustrations and Hipster Icons, UI Kit and much more. Enjoy the free download and don't forget to share what you think!
Free Flat Hipster Pack by Tsveta Petrova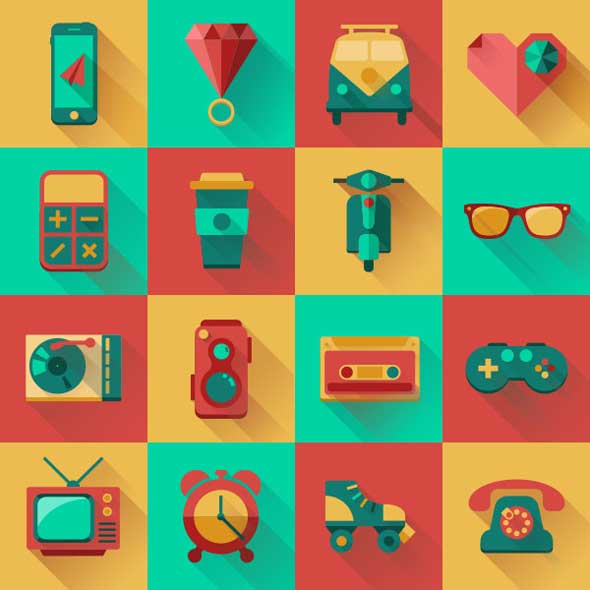 This set of lovely designed hipster icons was made for fun. The complete pack includes 16 free flat icons ranging from old 1980s stuff such as cool cassettes and stylish glasses to the joys of today's times like smartphones. All icons are designed in a uniform flat style with long shadows. The colorful icons can be combined very well in a variety of design projects, whether commercial or private use. This pack of 16 lovely designed free flat icons will add some extra retro/vintage or hipster feeling to your design.
Ballicons – Free Download Flat Icons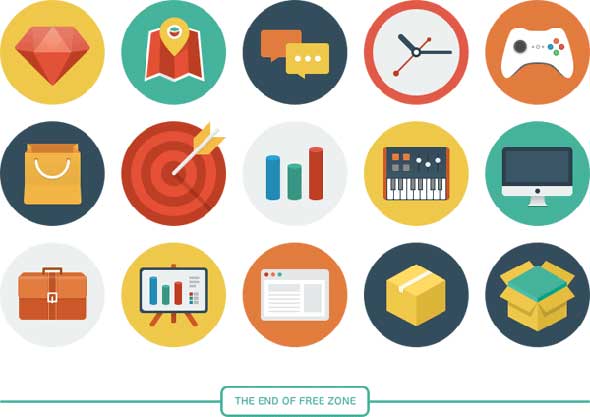 Ballicons is an extended set of colorful flat icons. All of the round icons were created with Photoshop vector shapes in uniform size of 128×128 pixels. You can still change the color or size of the icons. The set includes 15 free icons (PSD, PNG) and the complete icon set consists of 80 icons (PSD, PSD@2x, PNG, PNG@2x).
Free Flat Hipster set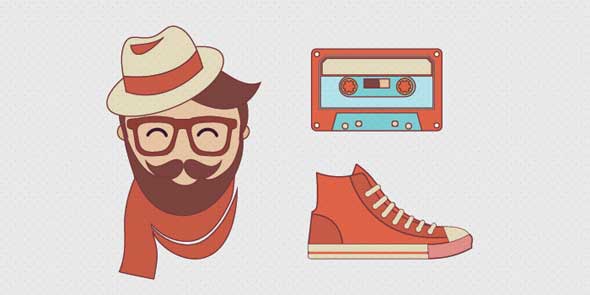 Free Flat Hipster Stock Made for fun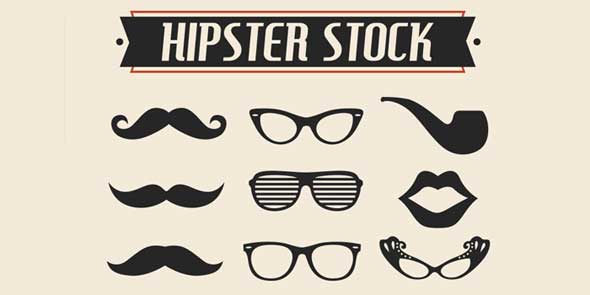 Designed it for fun & the best part, it is available for free. You can use it in your typography it would make the designs look more eloquent & expressive. This vector set includes mustache styles, beard styles, Charlie Chaplin hat, vector lips, masquerade mask, vector bow, smoking pipe & Hipster / RayBan glasses.
Free Hipster Character Builder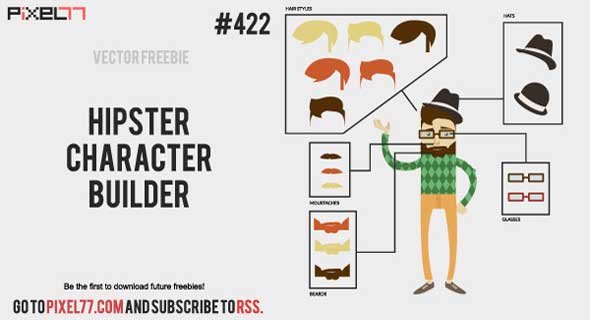 Free Hipster Kit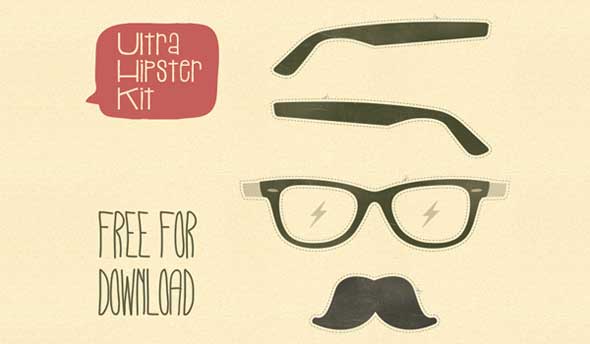 Download the free Hipster Kit either vector or psd
Free Nuevos Brushes Hipsters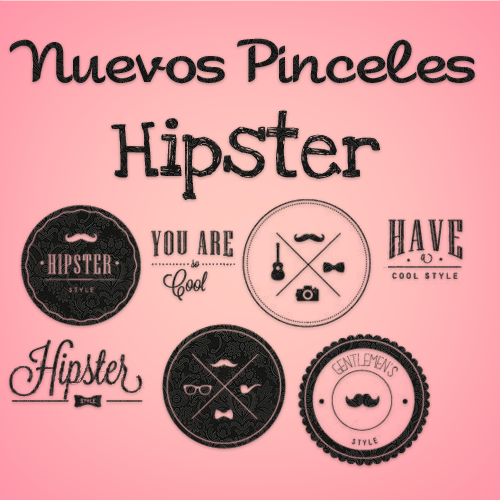 Free Ribbons (flat) PSD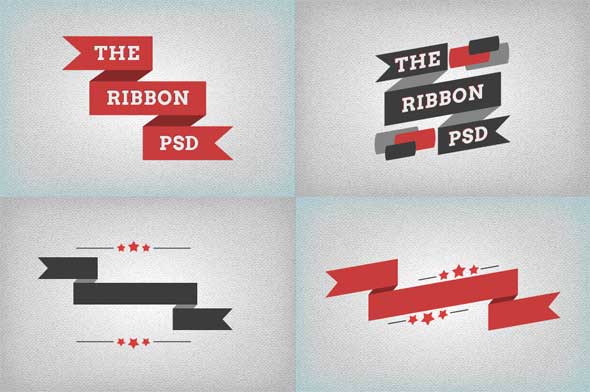 A set of ribbon banners. You can change the colors & scale them too. Useful for websites, banners, logos and much more.
Free Aztec Hipster Photoshop Pattern Brush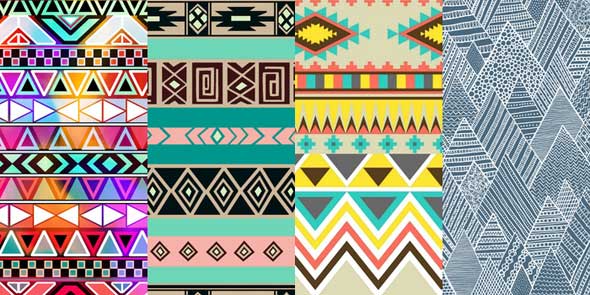 Free Vintage Design Icons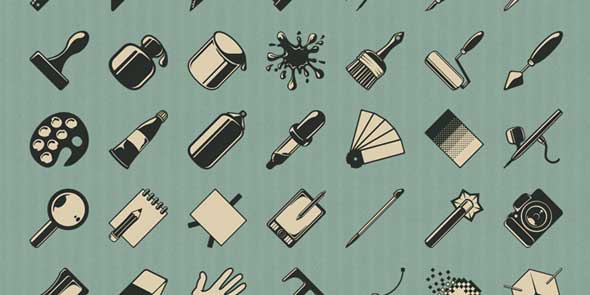 FREE Vintage Hipster Elements Pack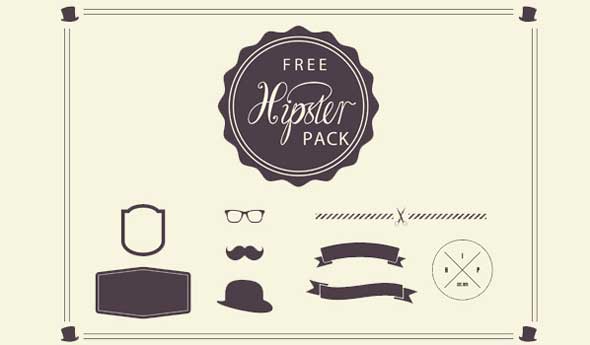 Free to download and use as you want, a vector pack of Hipster elements to make posters, logo, etc. Anything vintage really!!
Stationery Branding Mock Up Vol 3-2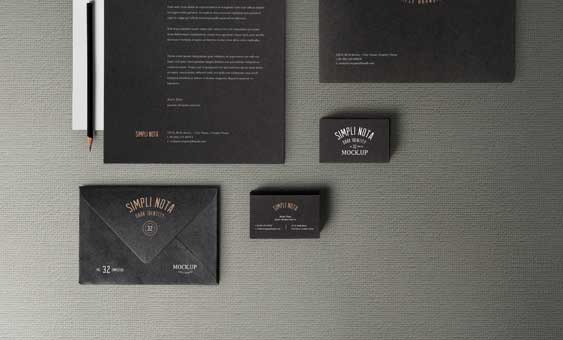 This is the simplified psd stationery identity kit version of our 3.x dark themed branding mockup series. It includes all the essential elements and a new high resolution floor texture background to help you showcase your next brand design project.
Free Pin Button Badge MockUp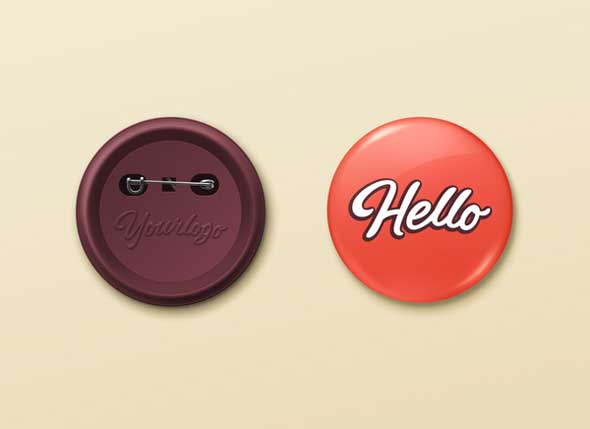 This PSD template allows you to easily display your design on both sides of a pin-back button. Open the smart object, replace the actual design with your own, save the PSB file and that's it! You can also change the button base color to accommodate your design.
Free Hipster Pattern Brush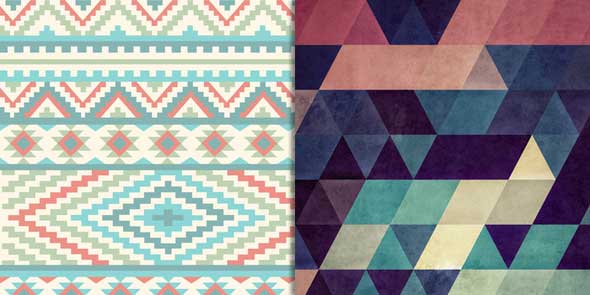 Free Retro label stickers vector-2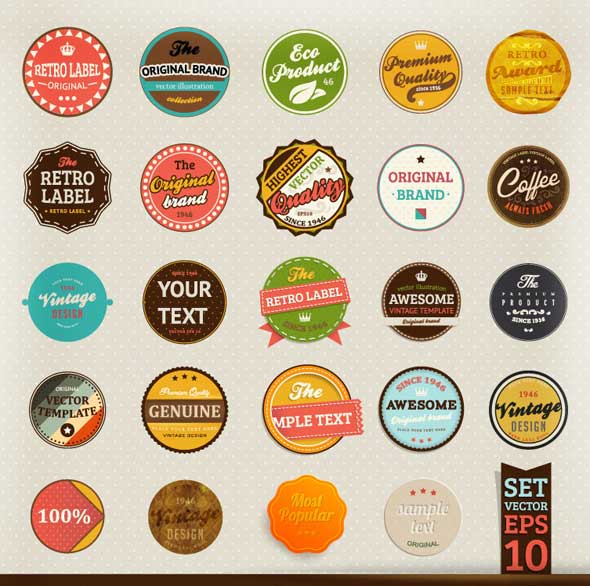 Download free Illustration Retro Label.Free vector about retro stickers,Free Retro Vector Mixed Elements Retro
 Free Retro Style Arrow Vectors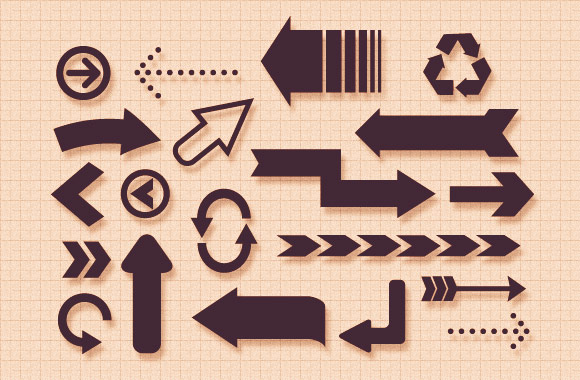 Having a set of arrows on hand can be a huge time saver. Simply copy and paste these arrows onto your artwork to create a retro styled call-to-action
Free Hipster Color Patterns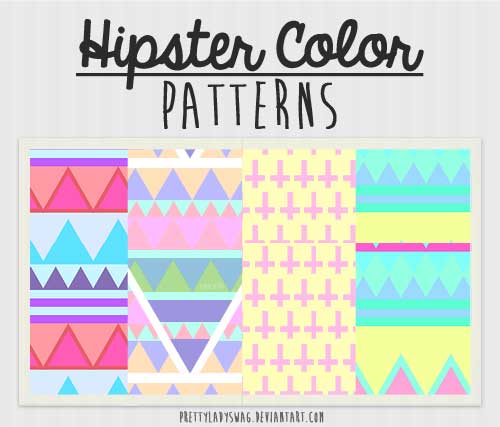 Free Hipster Misty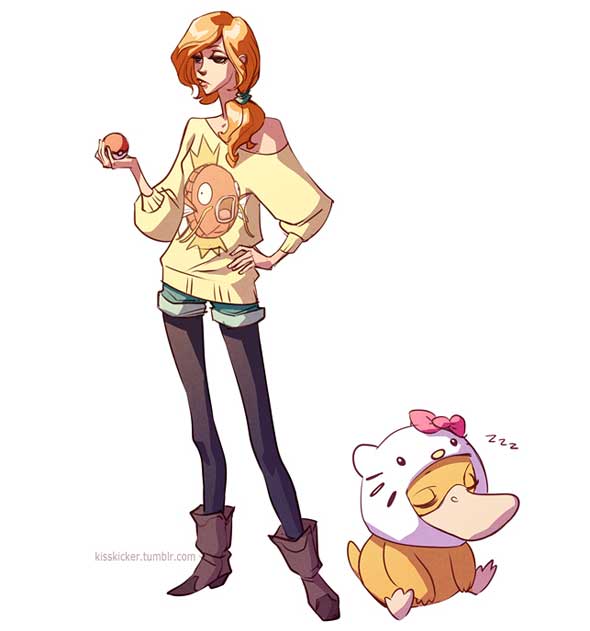 Free Pack Hipster C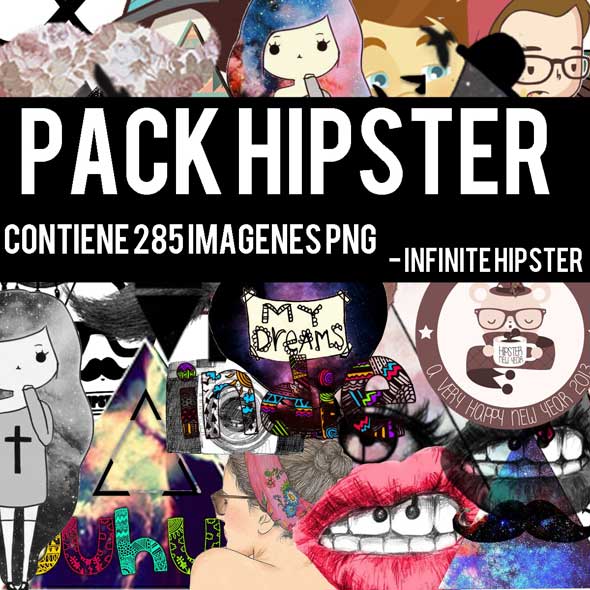 Free Hipster Trek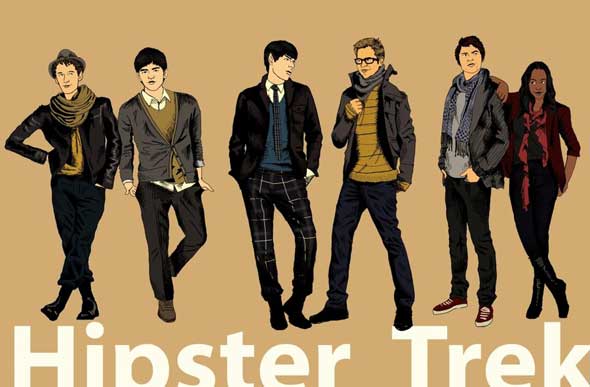 With the hipster clothes, I feel like it mostly just looks like a cast drawing with the exception of maybe Karl Urban….maybe John Cho? I'm not really aware of how they dress, but they don't strike me as hipsters.