10 Best Free WordPress Captcha Plugins 2019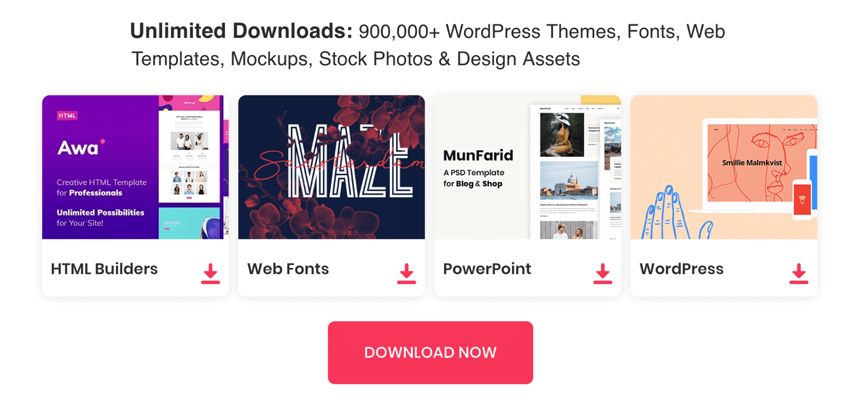 You are having trouble with spam comments on your website? Then there is the perfect solution for you. In this article, we have collected over 10 best free WordPress Captcha Plugins 2019 great ways to prevent spam comments on a website.

The Captcha plugin allows you to implement a security captcha into web forms and adds an extra level of security to your blog and keep it safe from spam. Let's say no spam with this Captcha Plugins for WordPress.
Advanced noCaptcha & invisible Captcha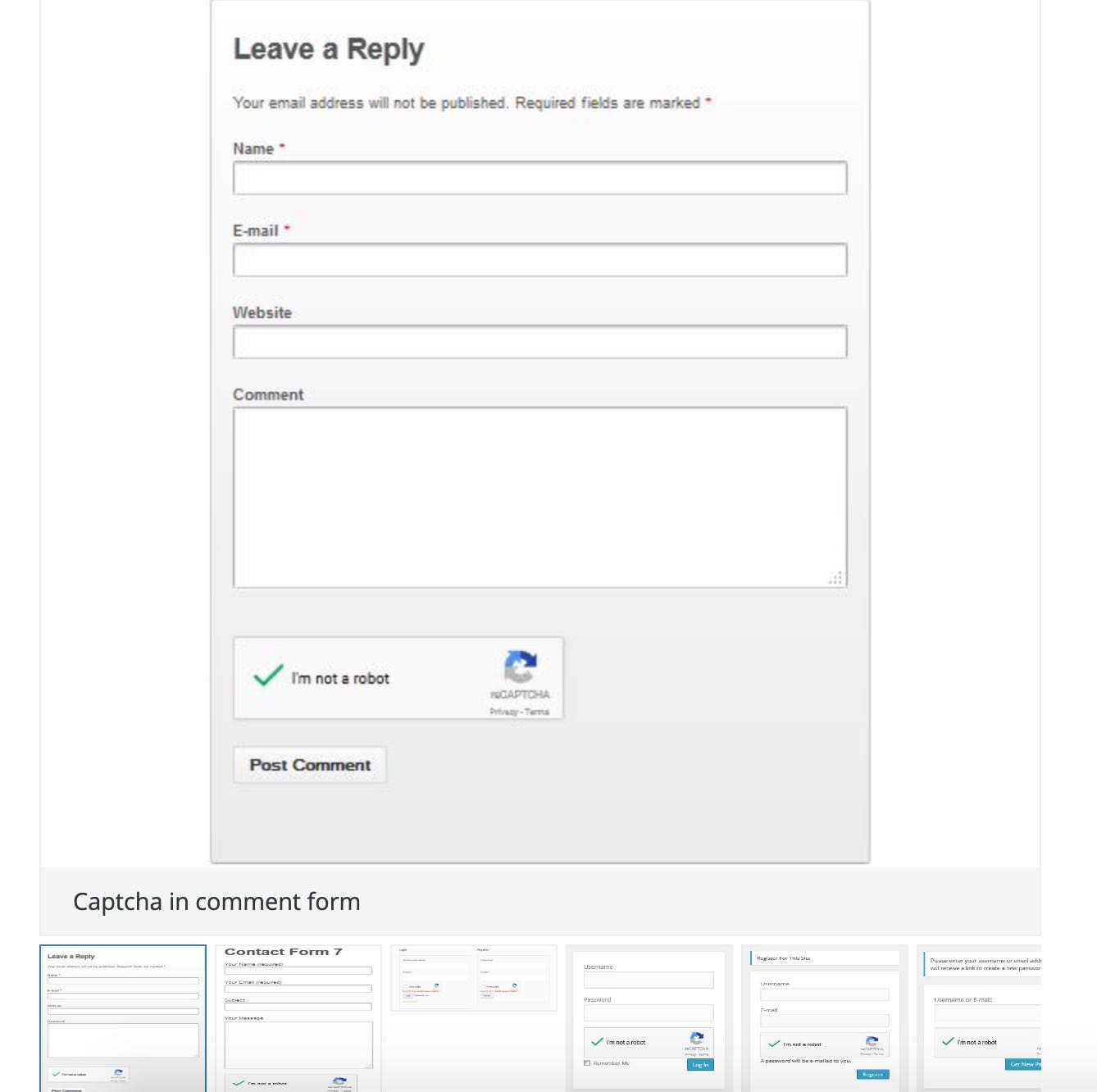 The Advanced noCaptcha plugin allows you to implement a super security captcha form into Contact Form 7, bbPress, BuddyPress, Woo-commerce, Login, Register, Lost Password and Reset Password. You can show noCaptcha or invisible captcha in Comment Form (after Comment textarea before Submit button). It protects your website from spam by means of math logic, easily understood by human beings. You will not have to spend your precious time on annoying attempts to understand hard-to-read words, combinations of letters or pictures that make your eyes pop up. All you need is to do one of the three basic maths actions – add, subtract and multiply. This captcha can be used for login, registration, password recovery, comments forms.
Invisible reCaptcha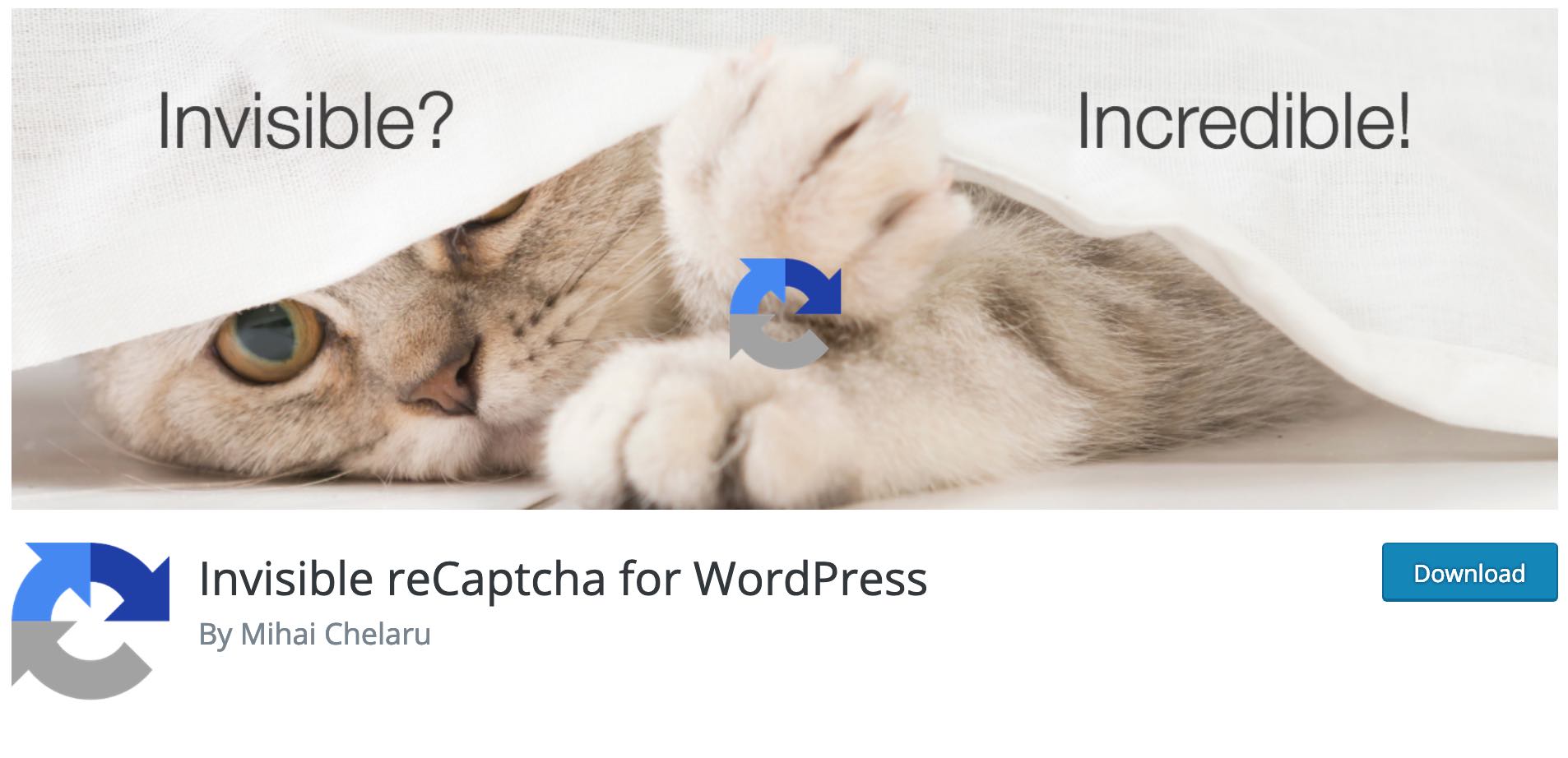 Invisible reCaptcha plugin is an extremely powerful plugin which integrates the new Invisible reCaptcha by Google with your WordPress site fast and easily. This Plugin help protect all default form like Login Form, Registration Form, Comments form and Forgot Password. In addition, it is integrated for 3rd party plugins: WooCommerce, Contact Form 7, Gravity Forms and BuddyPress. Great, it's also compatible with WordPress Multisite. Try it today!
Conditional CAPTCHA

Asks commenters to complete a simple CAPTCHA if they don't have a previously approved comment, or if Akismet thinks their comment is spam.
Google Captcha (reCAPTCHA)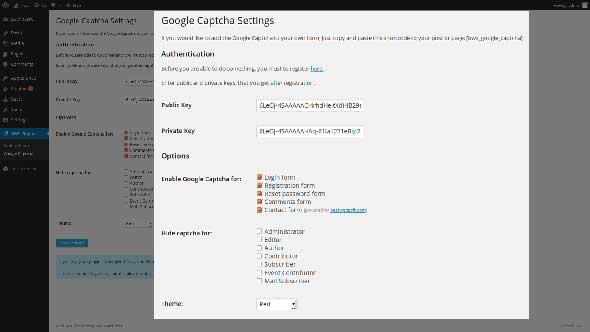 The Google Captcha plugin allows you to implement a super security captcha form into web forms. Google Captcha is a free CAPTCHA service that helps to digitize books, newspapers and old time radio shows. This captcha can be used for login, registration, password recovery, comments forms.
Math Quiz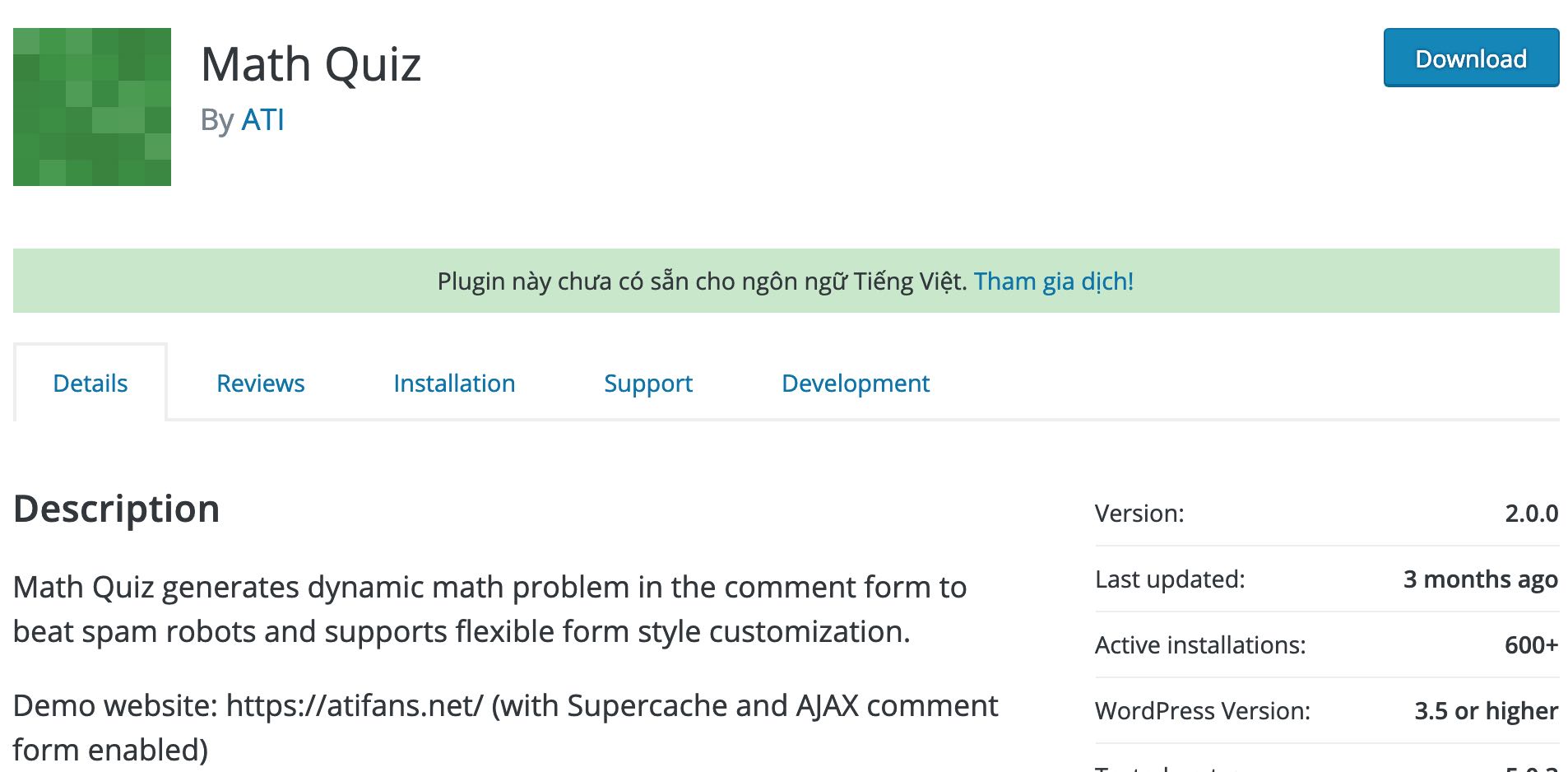 Math Quiz is a quick solution to protect your Comment Form to beat spam robots and supports flexible form style customization. Math Quiz plugin generates dynamic math problem in your comment form. Every time a user wants to post a comment they will have to overcome this simple question.
Captcha Bank
Captcha Bank is a powerful WordPress Captcha Plugin that protects your WordPress website from Spam.  Captcha Bank will be integrated into WordPress forms for comments, registration, lost password, login, or all. In order to post comments or register, users will have to type in the code shown on the image. This prevents spam from automated bots. Adds security. Works great with Akismet. Also is fully WP, WPMU, and BuddyPress compatible.
Really simple captcha plugin

Really Simple CAPTCHA is a CAPTCHA module intended to be called from other plugins. It is originally created for my Contact Form 7 plugin.
Math Captcha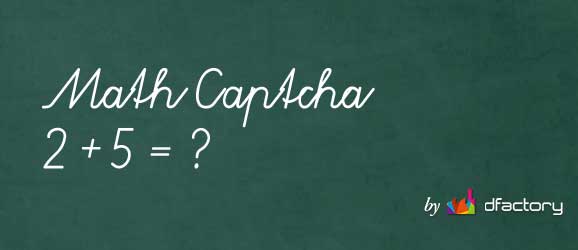 Math Captcha is a free, compact, effective and easy to use CAPTCHA for WordPress that seamlessly integrates into login, registration, lost password, comments, bbPress and Contact Form 7. With many powerful options on Admin Dashboard, you can easily create own setting for your purpose.
Anti-spam Pro
Anti-spam Pro plugin blocks spam in comments. Anti-spam Pro is powerful and extended version with settings of free and popular Anti-spam plugin.