10 Best Content Sharing WordPress Themes
Content sharing websites should have unique information but they should also have a unique design and innovative. Encouraging users to share their content on the website will create huge content and you will benefit from it.

You May Also Like:
We're here to share with you best content sharing wordpress themes something simialar to 9Gag, Upworthy or Boredpanda have features like video sharing,  image sharing, GIFs and audio posts.
Here is 10 Best Content Sharing WordPress Themes with fully functional content sharing websites include front-end submission such as 9Gag, Upworthy or Boredpanda trends of 2016 for your:
Katla – User Generated Content WordPress Theme
Katla is a user generated content theme for WordPress. It offers the ability for users to submit content to your website via a custom made form. All the submitted posts are inserted as pending posts so a moderator can review the submission and do any changes if necessary. This is very similar to websites like 9gag.com and boredpanda.com, now you can easily make your own!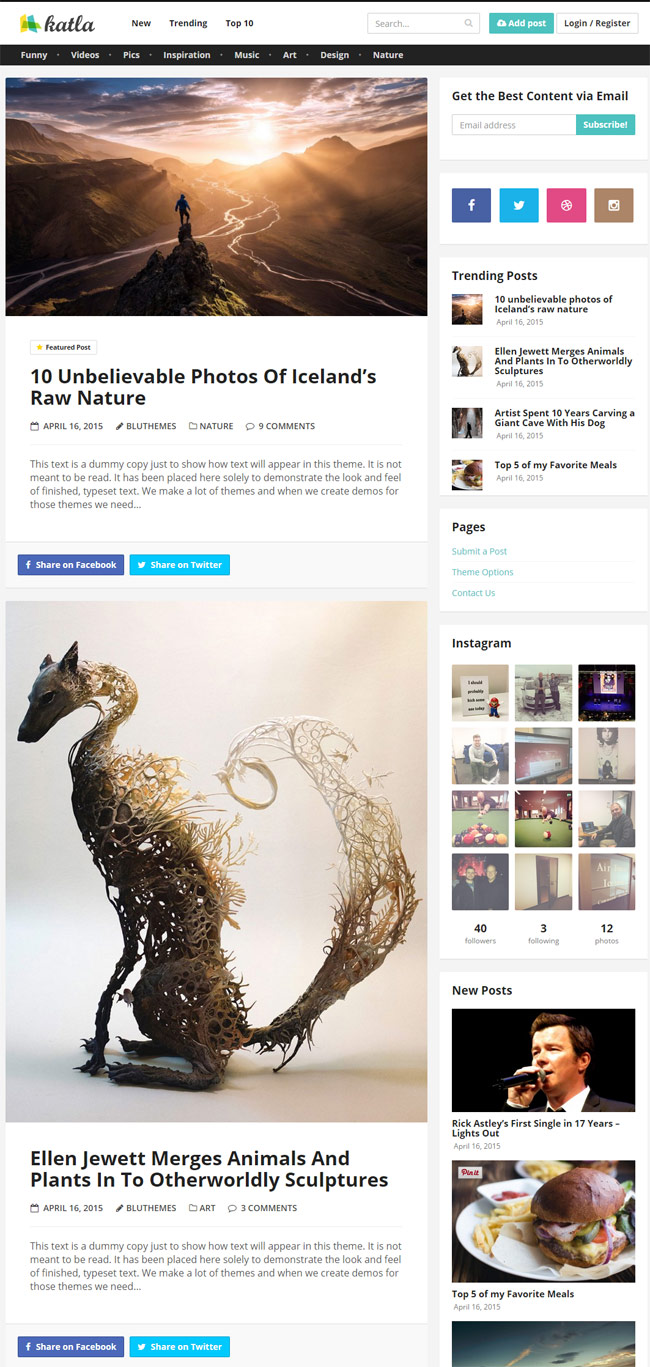 Bacon – User Generated Recipe WordPress Theme
Bacon is the perfect food & recipe wordpress theme for you! It allows you to post recipes as well as open recipe submission up for your users. With a front page login box (that supports facebook, twitter & google+ logins) & a specialized submission page you're good to go immediately after installing the theme.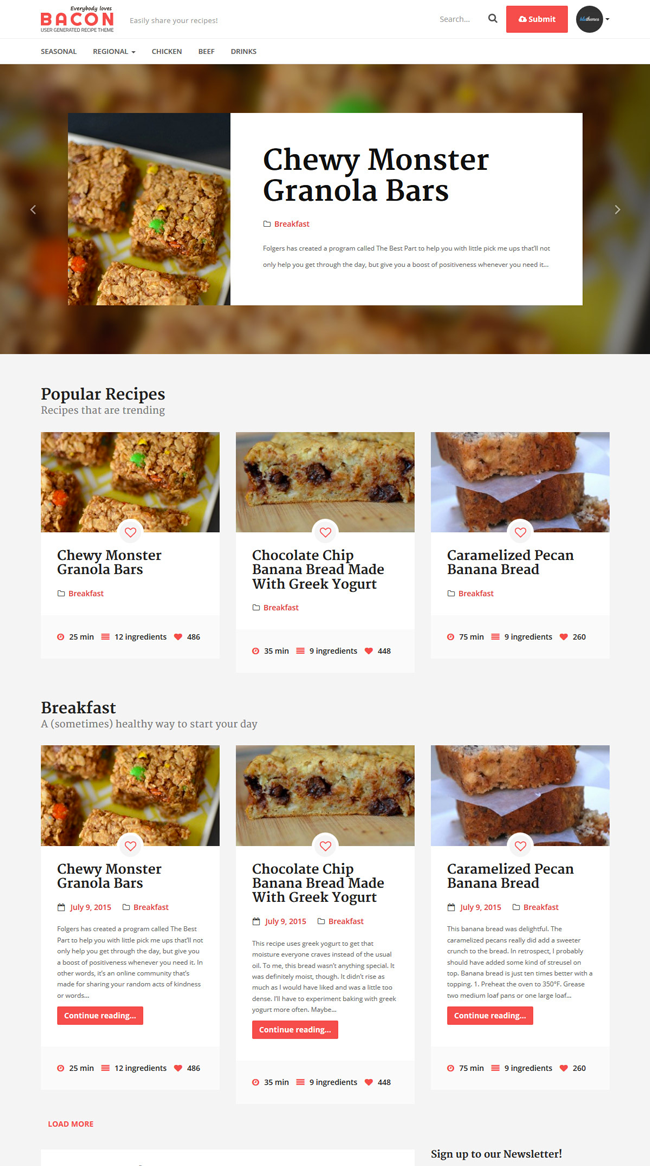 Foot – Grid Front-End Submission Content Sharing WordPress Theme
Foot is a Responsive WordPress Theme perfect for content sharing site. Foot created with love using the latest HTML5 and CSS3 techniques with a validity code, completely responsive to look perfectly in all mobile devices, easily usable with any device as well as PCs. Responsive design optimized for tablets and smartphones !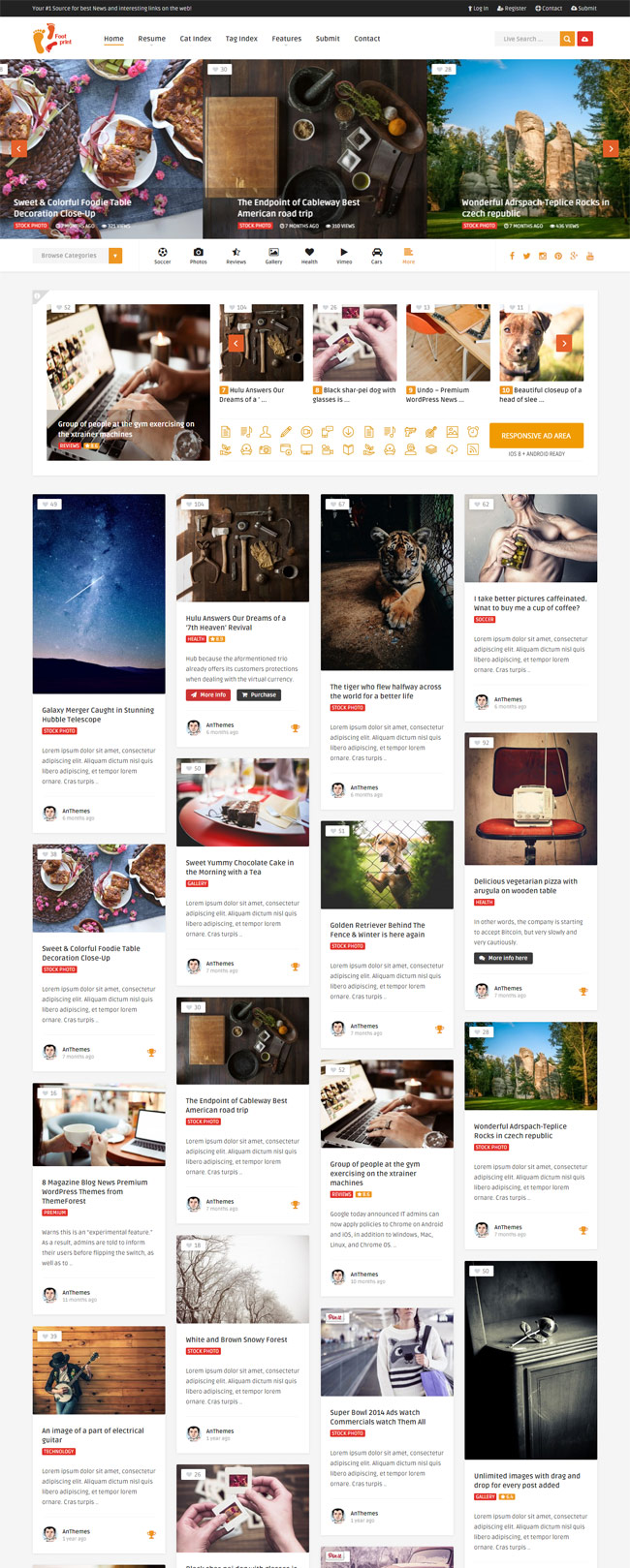 Uploader – Advanced Media Sharing WordPress Theme
Uploader is a responsive content sharing WordPress theme with posts pre-caching and an intuitive yet powerful real time customizing options!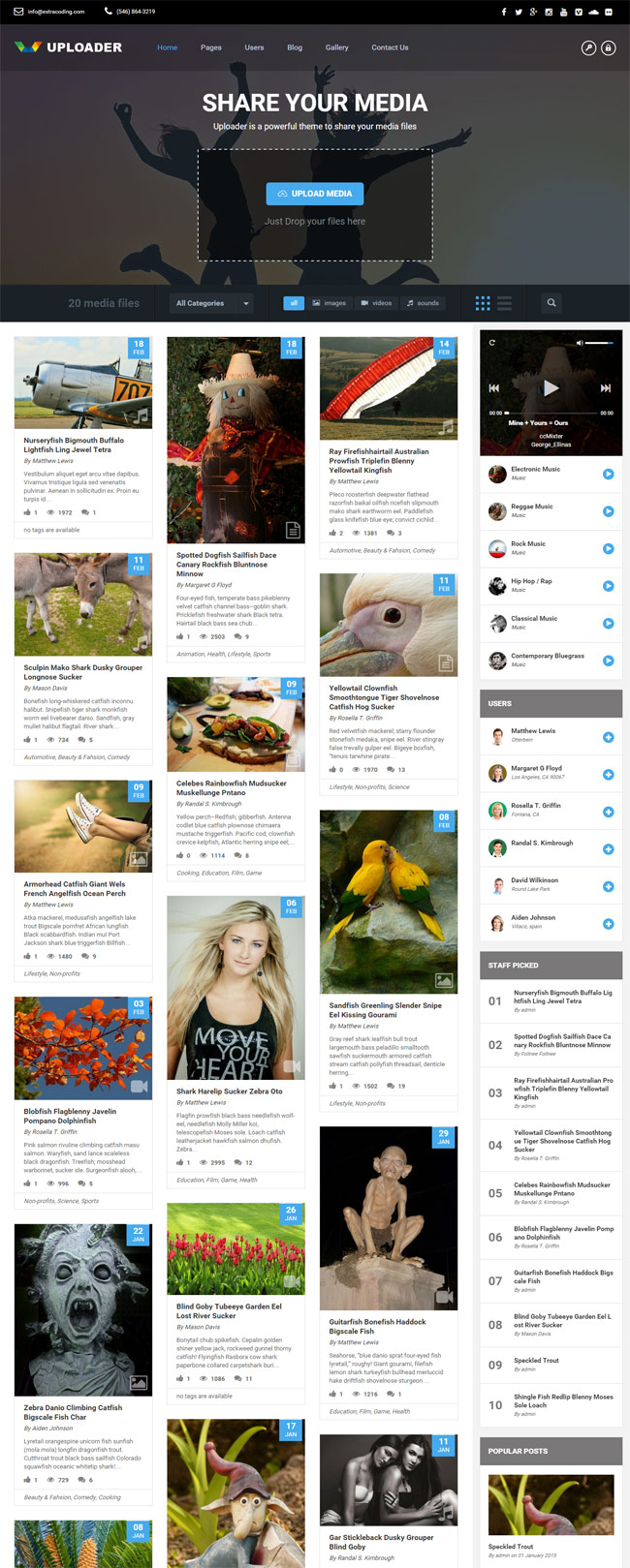 Ultrahumor
With single one template, you can have a site that can easily change from damnlol style to 9gag style to imgur style to vine style!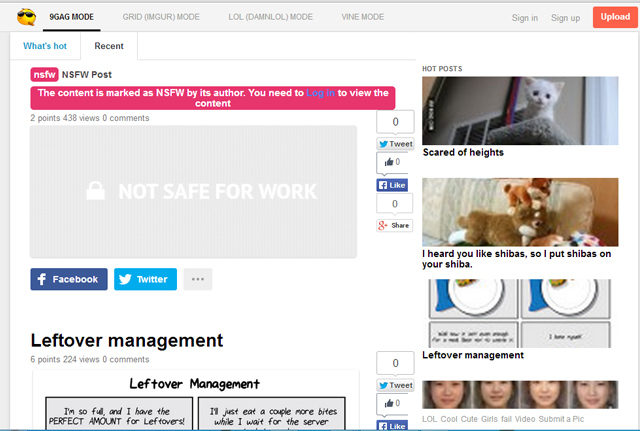 FacePress – Community Content Sharing
FacePress represents a community-builder theme with multiple skins and layouts suitable for different needs: Community builder, Portfolios, Image gallery, Content-sharing with front-end uploading, Classic blog, Combination of all content types.
Aruna – Retina Content Sharing, Gag, Meme Theme
Aruna – Content Sharing, Gag, Meme Theme is the theme that you were looking for when you told yourself "Man, I'd love my users to share content!". We know you did! So it is here! HTML5 & CSS3 Based, Retina Ready & Fully Responsive – You might say it's bulletproof! It's built with powerful User Experience in mind – The Post Module is clear crisp and amazing. It takes 10 seconds to post, you can easily build slider posts and more! The functionality is a lot like the famous 9GAG, but it's not a 9GAG clone.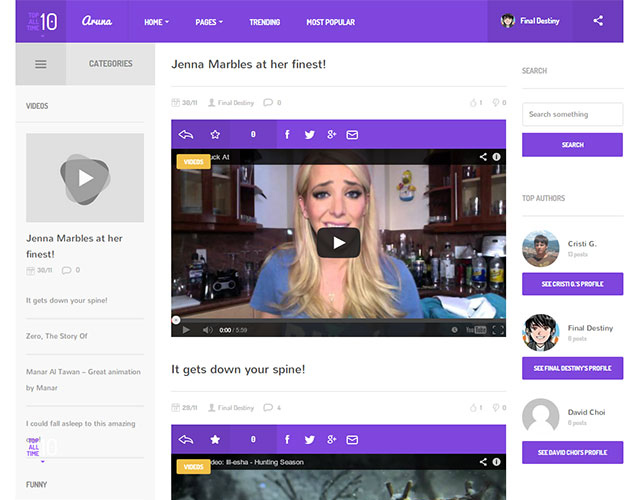 I Love It! – Content Sharing WordPress Theme
I love it! is a content sharing WordPress theme suitable for different posts formats: image posts, video posts with automated thumbnails creation, self-hosted videos, audio posts, posts with attachments, combination of all content types.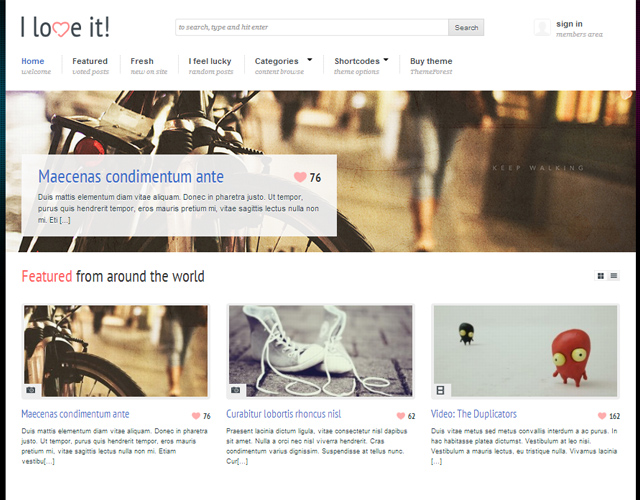 Me Gusta! User-driven Content Sharing Theme
Me Gusta! is a user-driven content sharing WordPress theme suitable literally for any type of posts: images, videos with automated thumbnails creation, classic blog, combination of all content types, metro style web-site
Harpoon
Harpoon is a responsive multi options WordPress theme build to power individual sites but also with multiple users and, why not, provide community content sharing.