How To Make Responsive Menus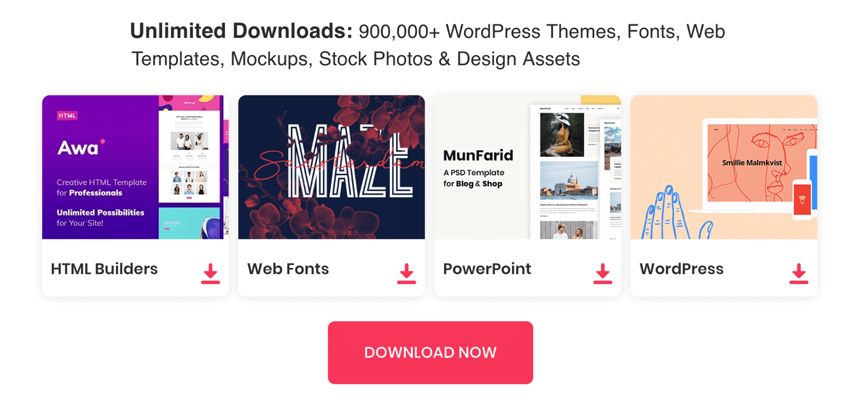 Do you want to create your own responsive menu for your website but don not know how ? Enjoy free 10 useful responsive menus tutorials examples and download to improve your web design interface !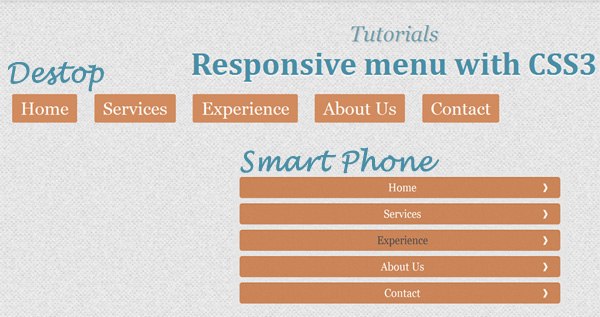 In this post we will show 10 beautiful responsive menus that you can use to build your own website.
Responsive Multi-Level Navigation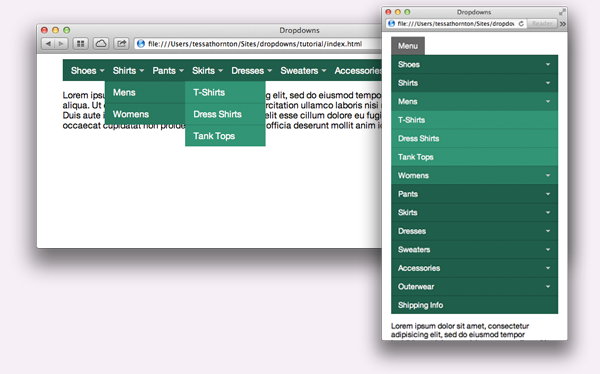 If you've ever worked on a responsive website, you've no doubt had to tackle one of the trickiest problems in this emerging field: navigation. For simple navigation, the solutions can be straight-forward. However, if you're working on something a bit more complex, maybe with multiple nested lists and dropdowns, a more dramatic rearrangement may be in order.
In this approach to responsive navigation, we're going to use an approach that can accommodate large, multi-level navigation menus using media queries and jQuery, whilst trying to keep our markup simple and our external resources minimal.
FlexNav Responsive Menus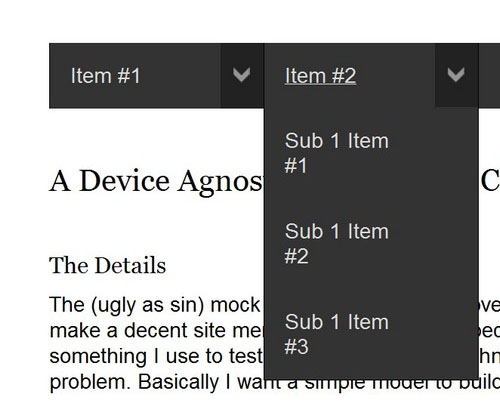 The mock navigation you see above is a mobile-first example of using media queries and javascript to make a decent site menu with drop downs. Special attention is paid to touch screens using touch events with tap targets (the key feature of FlexNav). This is something I use to test different navigation techniques and may change as I iterate over different solutions to the problem. Basically I want a simple model to build upon when working on sites from scratch.
A Responsive Drop Down Navigation Menu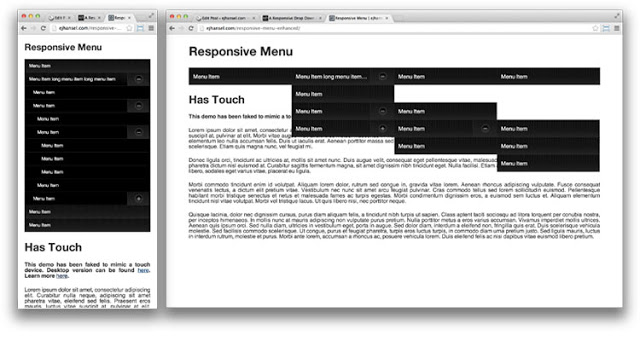 The code for the menu is based on the Suckerfish Dropdowns written on A List Apart years ago. I've just restyled parts of it to make it responsive.
Responsive Navigation Menu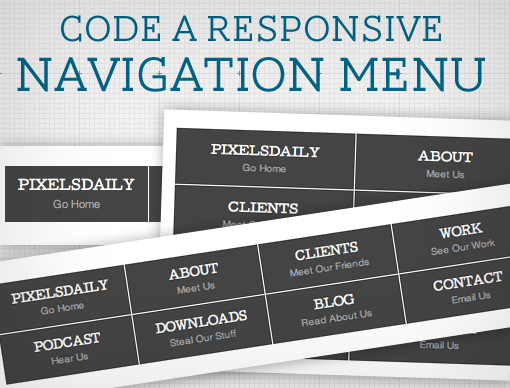 Navigation menus used to be a fairly simple thing. Code up an unordered list, float it left and you're good to go. With responsive design being all the rage these days though you're faced with some new challenges when creating a menu design.
Responsive Toggle Menu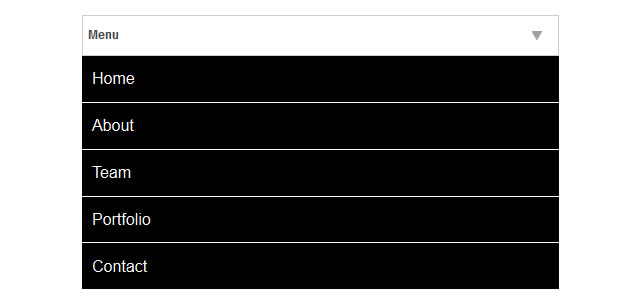 At mobile sizes, the navigation should display as a drop down menu.
When the user taps the dropdown, the links should slide open.
At tablet sizes and up, the navigation should display as a horizontal bar.
Animated jPanelMenu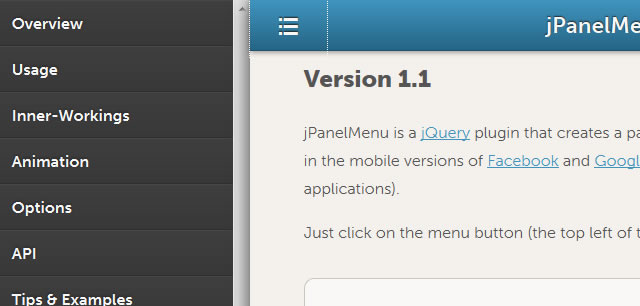 jPanelMenu is a jQuery plugin that creates a paneled-style menu (like the type seen in the mobile versions of Facebook and Google, as well as in many native iPhone applications).
Responsive Navigation Menu

The menu can be aligned left, center or right. Unlike the previous tutorial where it is clicked to toggle, this menu toggles on hover which is more user friendly. It also has an indicator to show the active/current menu item. It works on all mobile and desktop browsers including Internet Explorer!
Simple Responsive Navigation

One of the trickiest parts to be responsified on a website is "the Navigation", this part is really important for the website accessibility, as this is one of the ways visitors jump over the web pages.
CSS3 Responsive Menu

Simple & Responsive Mobile First Navigation

We're going to build a simple, responsive web site navigation. Our solution will help us place emphasis on the content of our page, arguably the top priority when designing for mobile. There'll be no JavaScript involved, and we'll tackle it from a Mobile First approach.